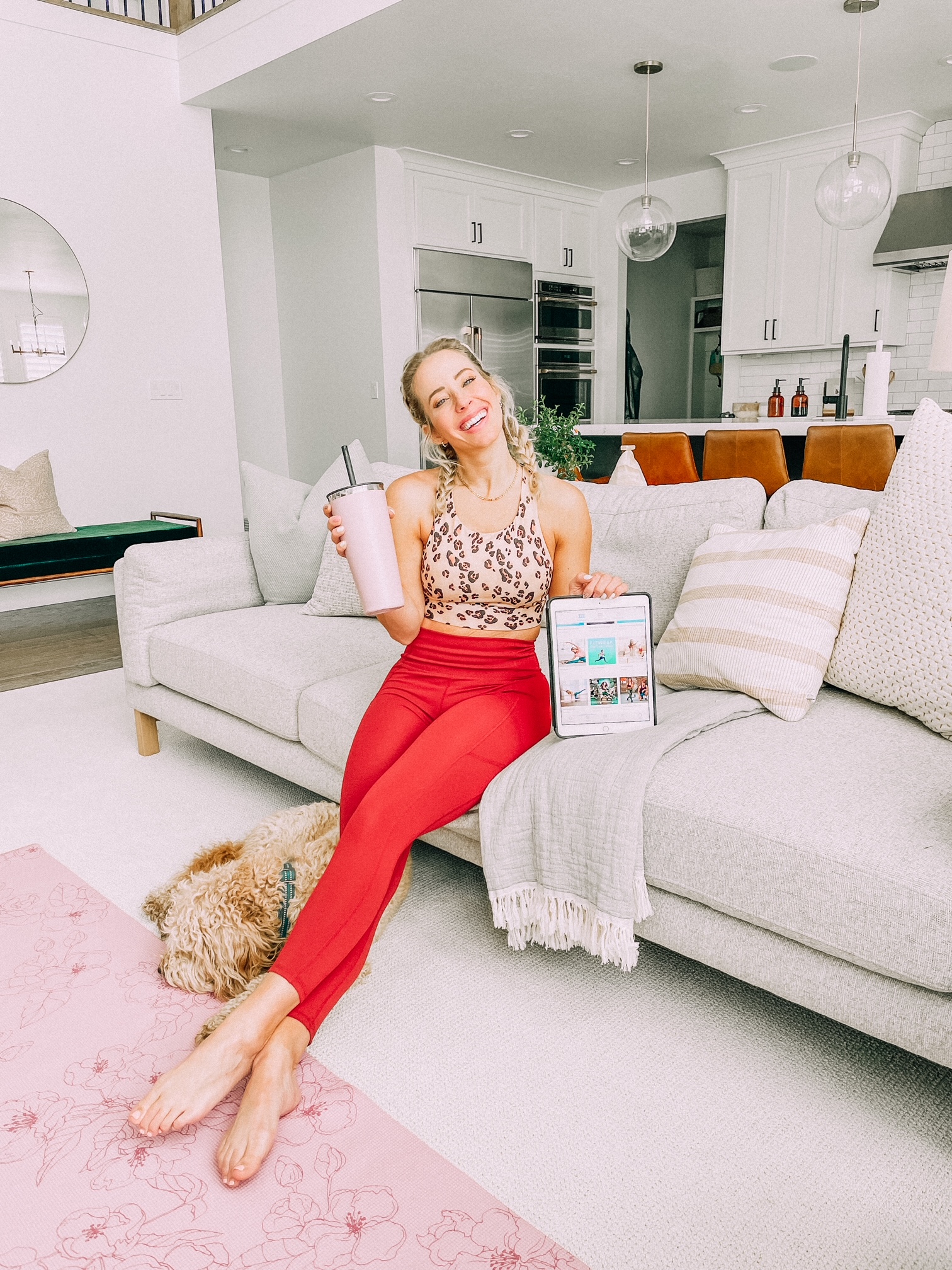 If you've been here for a bit you know that one of the things that I have made a priority in my life is working out. I started making it a focus for me when Matt and I started dating. Before that, I will admit it was hard to make time for it. With 4 littles running around sometimes getting out of the house to get to a workout was nearly impossible. When I decided to make fitness a focus, Matt showed me that working out didn't always need to be in a gym. He opened up the idea that I could use places around me or even online classes. That's when my at-home workout plan was born.
My At-Home Workout Plan
I hit Google and found Openfit, an online wellness platform that delivers streaming workouts wherever you are. It could cover you whether you're on vacation or enjoying the comfort of your home. It literally has every workout under the sun. On the days when our schedules are insane (if you follow me on Instagram you probably saw our kids schedules last week – summer can't come soon enough!) and I don't have time to get to the gym, Openfit has been a go-to for me for workout classes – especially those that push me out of my comfort zone!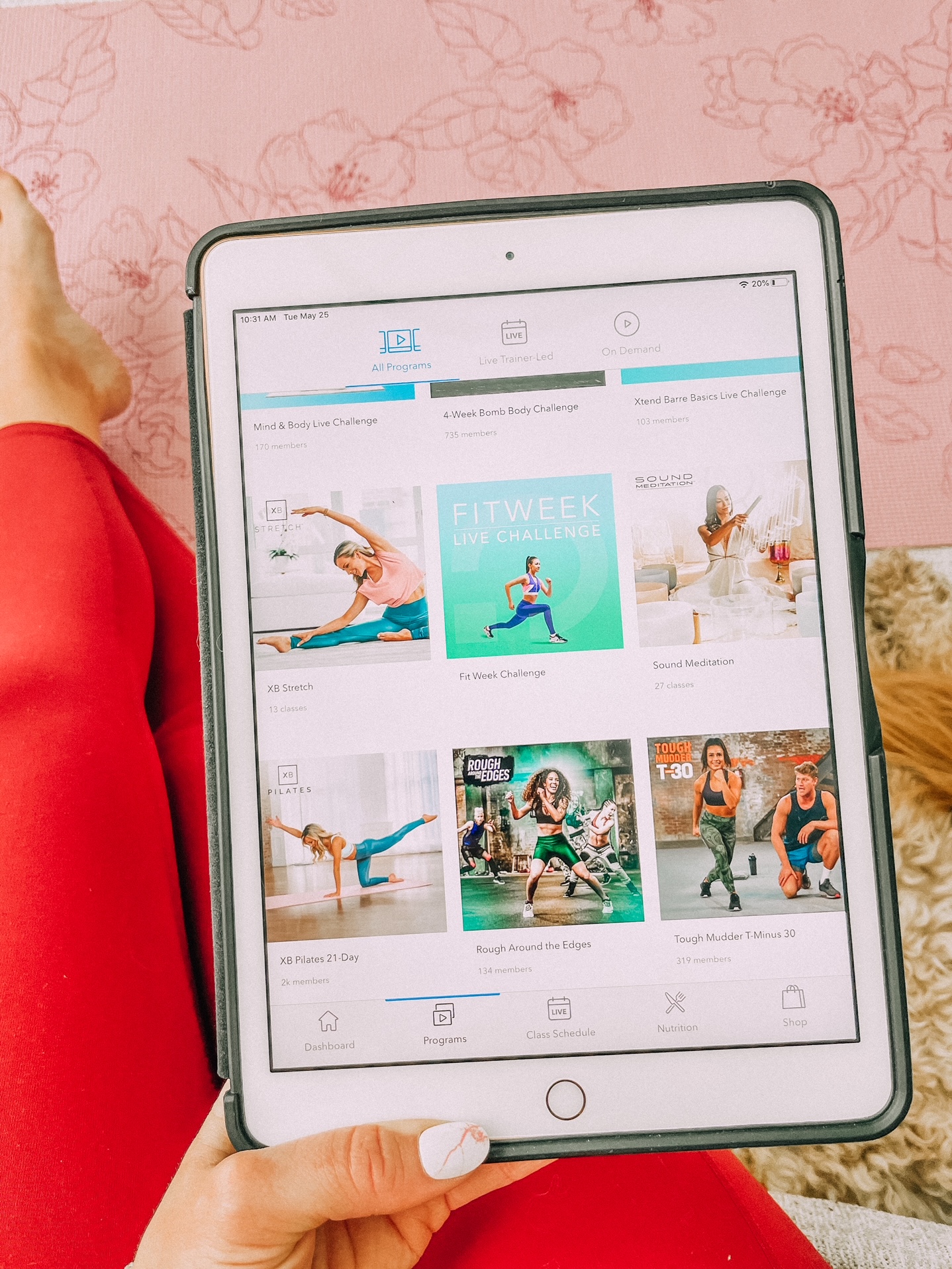 Recently I came across Openfit's Xtend Barre, XB Pilates, and XB Stretch classes. Have you ever done an Xtend Barre or Pilates class?! Have you ever done an Xtend Barre or Pilates class as a mom of four whose core may need a little work!? They are literally so intense and are working parts of my body that need a little love. These specific Openfit classes were developed by celebrity trainer Andrea Rogers. They are intense and perfect for giving yourself a challenging workout at home.
So what are these classes?
Xtend Barre is a barre fitness with a fat-burning twist! Xtend Barre is a 30-min cardio mix of barre and Pilates proven to sculpt a lean and strong physique. No barre required!
XB Pilates is a fusion of mat Pilates and reformer-inspired movements to help you burn fat, tighten your core, lift your booty and sculpt your entire body in under 30 minutes a day.
XB Stretch is a simple, fast, and effective way to help relieve stress, avoid injury, combat aches, and pains, and just feel better through a series of 5-15 minute daily stretches you can do anywhere — no equipment required!
Openfit has so much more than these types of classes, so you're bound to find something you love! You can also take a variety of their LIVE workouts, ranging from strength training to kickboxing to running. Or if the time for live classes doesn't work for your schedule, there are great on-demand classes you can take. All of the classes are taught by certified trainers who are there to cheer you on and keep you motivated! (They really do!)
And of course – I got you a code! You can check out my SPECIAL extended 21 days of totally free access to Openfit by clicking here. This means you have access to all the classes – including the XB Pilates, XB Stretch or Xtend Barre classes – for free! I want you to feel like yourself when you're working out, whether it's at home or at a gym. Whatever makes you feel good, do it! Wearing a bit of makeup makes me feel like myself, but I don't want to put it all on just to sweat it off. If this is you, you could check out my blog post here about my easy workout makeup routine. Isn't fun to feel pretty while working out!?