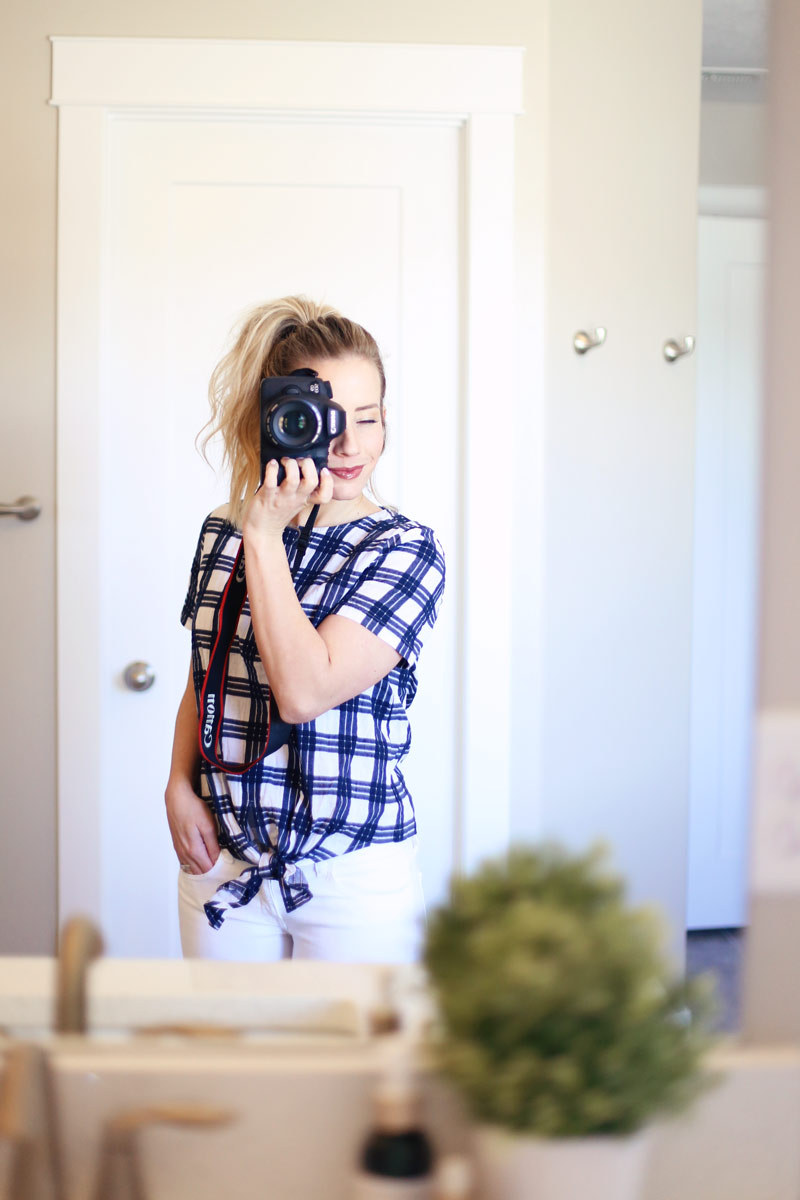 Hello hello!! I've been getting a lot of questions about the products I'm using on my face and how I've cleared up my acne. So today I thought it'd be fun to take you on a little morning routine journey with me!!
First up, I wash my face. That's a normal first step in a persons morning routine right? Usually I'm still wearing my pjs but I like to dress up nice and fancy for you guys. I've been using the acne.org regimen for months now, it's done wonders for my skin. For those of you who are new, I struggled with cystic acne after my twins were born and tried nearly everything on planet earth to get rid of it. After spending hundreds of dollars at the dermatologist and buying super expensive products, I've finally narrowed it all down. It was the acne.org regimen and then a combo of Spiranolactone + Minocycline, prescriptions from my dermatologist, that really cleared everything up. I've since weaned off all the pills, I think my hormones just needed a reset, and am still using the acne.org cleanser and benzyl treatment. Their moisturizer however was leaving my skin super dry. So let us continue shall we?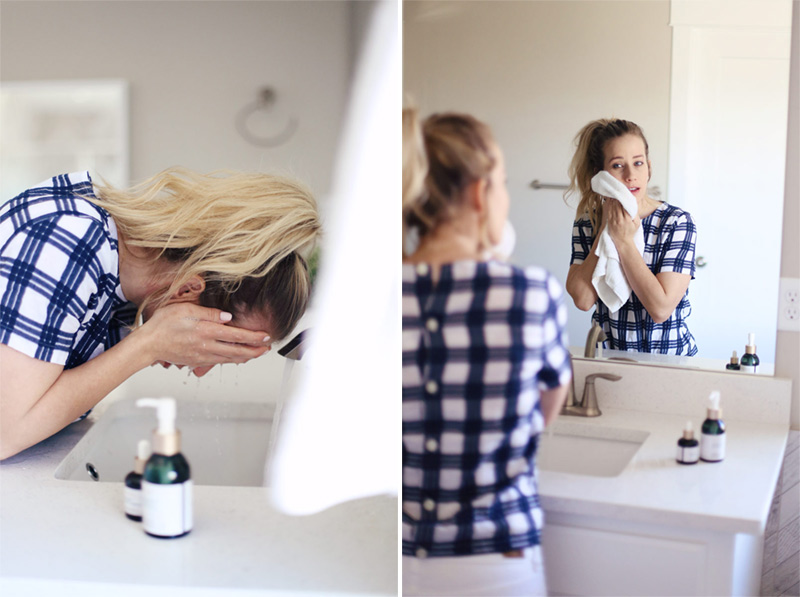 Y'all know I've been a huge advocate of Biossance for years now, as evidence in this post and this post. They've rebranded and I'm obsessed with their new packaging. It's all the same amazing product just a different look and name! There's been a lot of discussion around natural oils though — argon, jojoba, coconut — it's hard to tell which one works! And if you get it wrong, there's nothing quite like slathering a non-absorbent oil all over your face. Or finding one that breaks you out. I've had awesome success with the 100% Squalane oil, formerly known as The Revitalizer from Biossance. It's a weightless multipurpose oil that hydrates the skin without making it oily. Your skin actually makes Squalane oil and it's as natural to your body as they come. It accelerates cell turn over and gives the skin a really soft and smooth texture. You can even use it on your hair!!!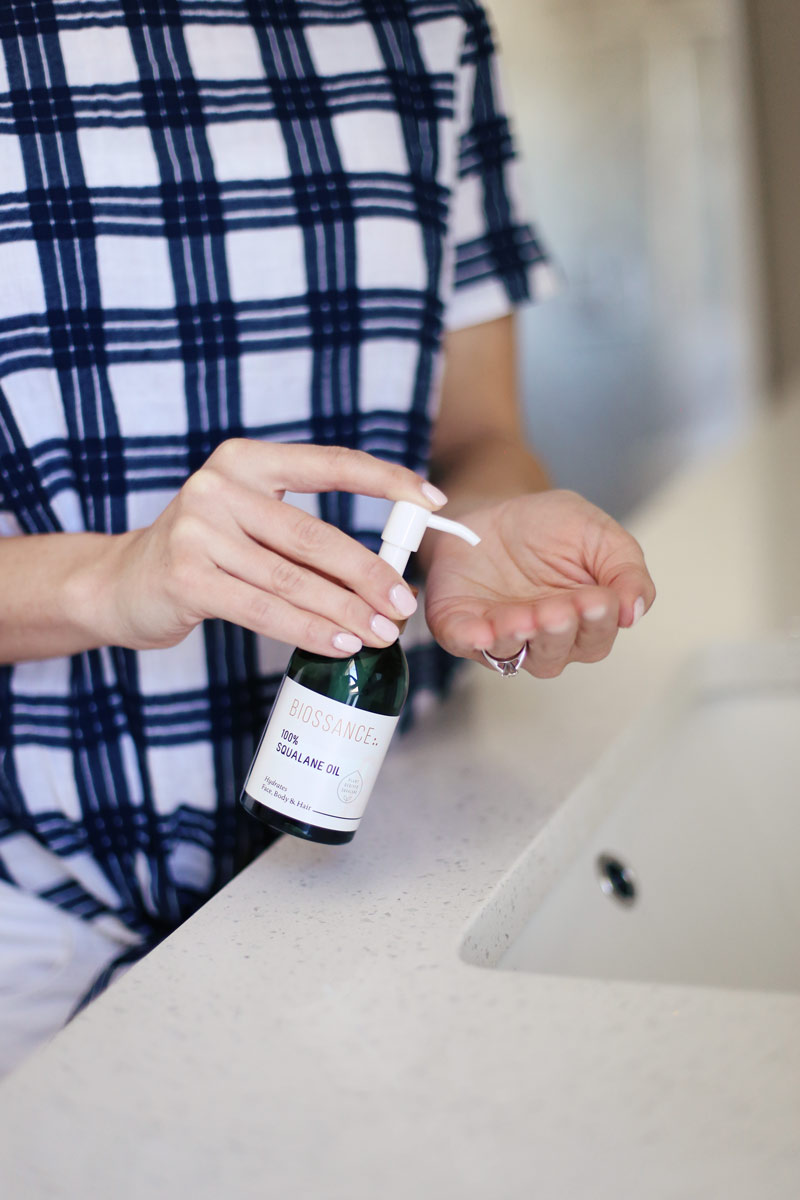 The other oil I really love is made up of Squalane, Vitamin C and Rose Oil, formerly known as the Nourisher. This one helps those who are dealing with fine lines and wrinkles because of it's high Vitamin C content. It evens out the skins texture and just helps the skin to have a youthful looking glow. I'm obsessed with it and I use these two oils interchangeably.
Biossance actually gives out free samples, so if you haven't tried it and are curious about it, go snag some samples! I think all you need to do is sign up for their newsletter and then pay the $4 in shipping. There's no subscriptions or hidden fees or anything so if you're interested definitely try the samples out, see how you love it and then you can decide weather or not it's worth the investment for you! You can also find it at Sephora!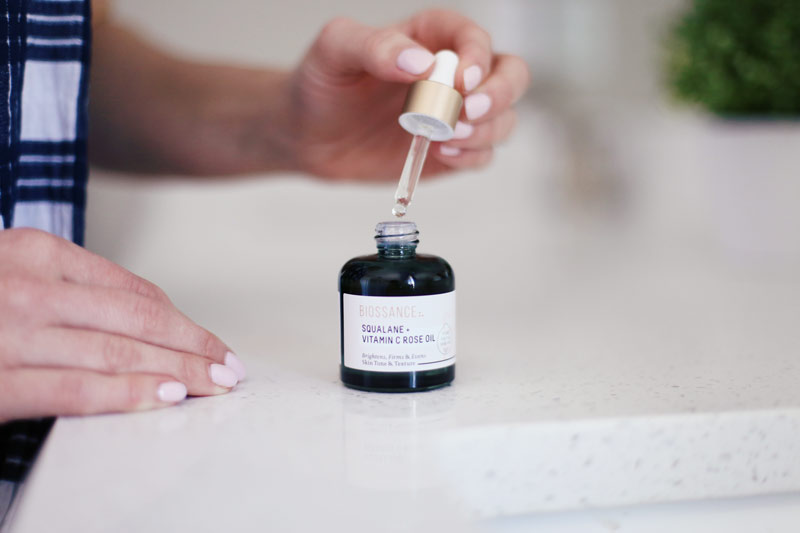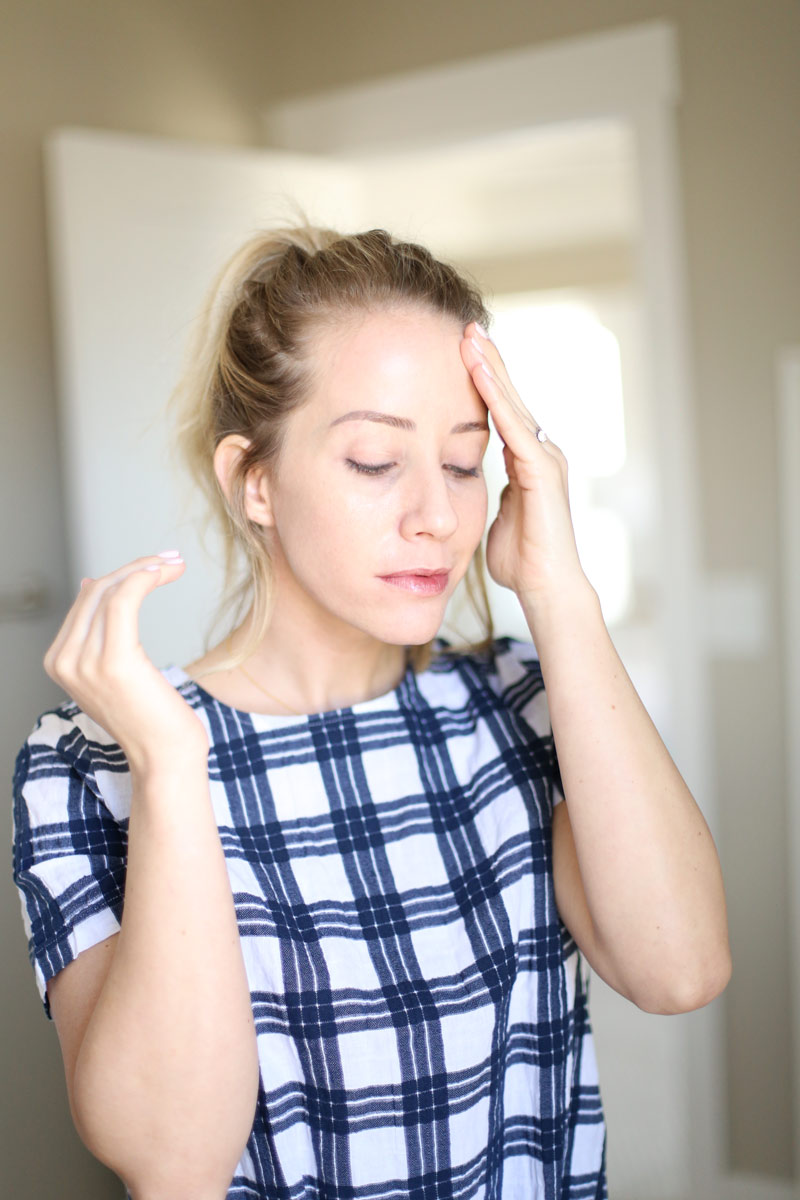 Next up, I put on my makeup. My brows are micro-bladed HALLELUJAH (see post here), so my routine is honestly super simple. A little bit of foundation, light HACing and eyeshadow with Maskcara Cosmetics and then some mascara to top it off, this one's my favorite. It seriously takes two minutes for all of that. I use two brushes and one palette, it's the best!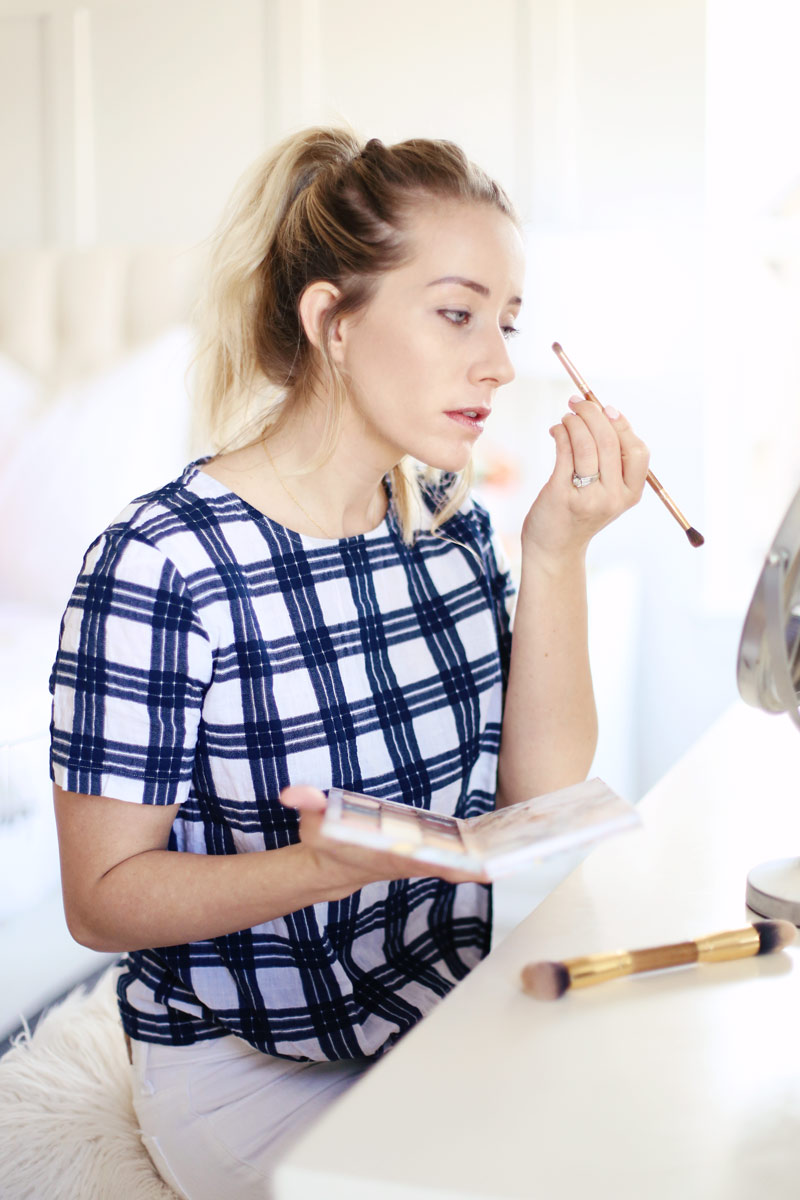 Next I apply a little bit of lipstick and I'm all done. This is Bella, by the way. I've been wearing it a TON lately. I just ordered a bunch of these so email me if you want to snag one before I open them up to everyone! ([email protected])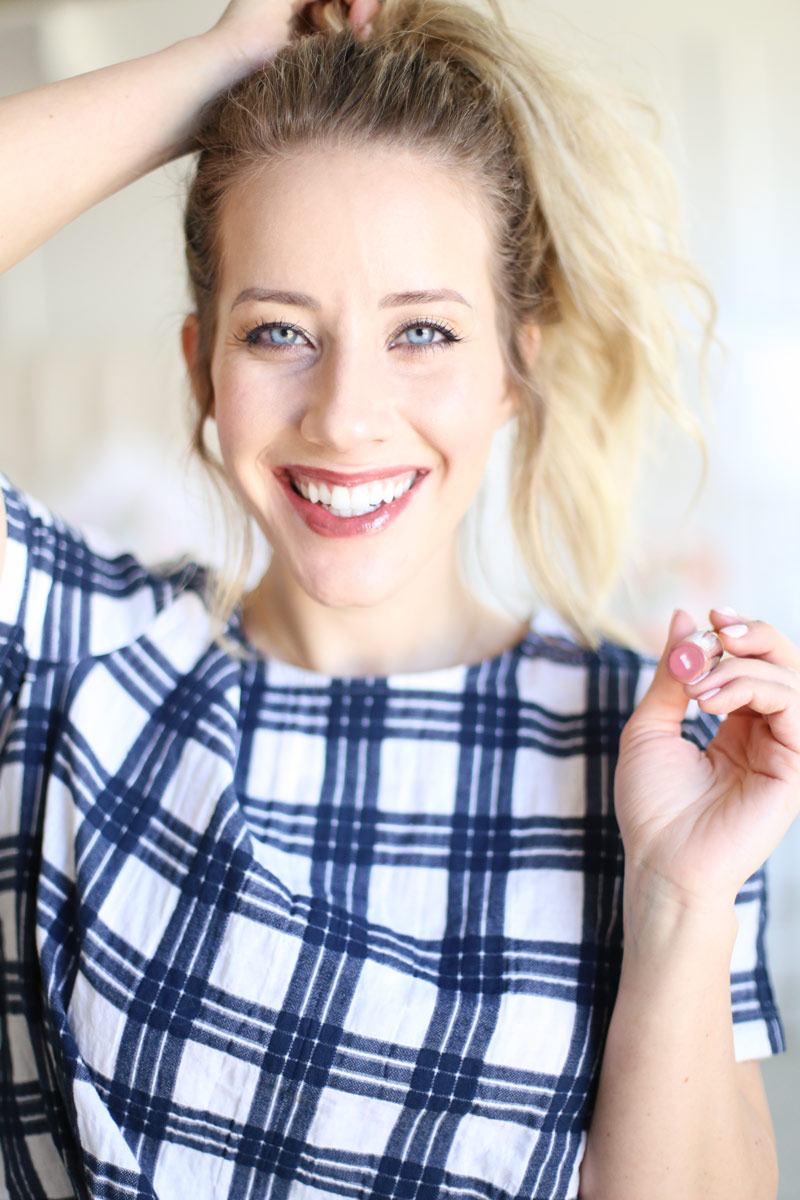 One of my favorite ways to use the Biossance oil is to hydrate my hair. One pump of the Squalene Oil is all you need. Rub the oil into your fingers and then evenly distribute the oil in the ends of the hair and it will just soften your hair, calm down any fly-a-ways and make it super shiny and smooth.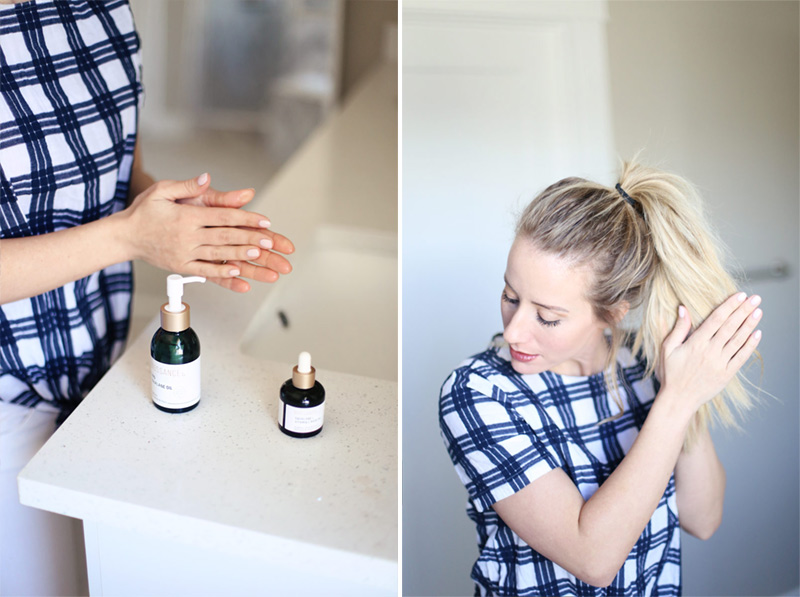 Fix the pony so it looks nice and fabulous… make a very serious face because this is tricky business!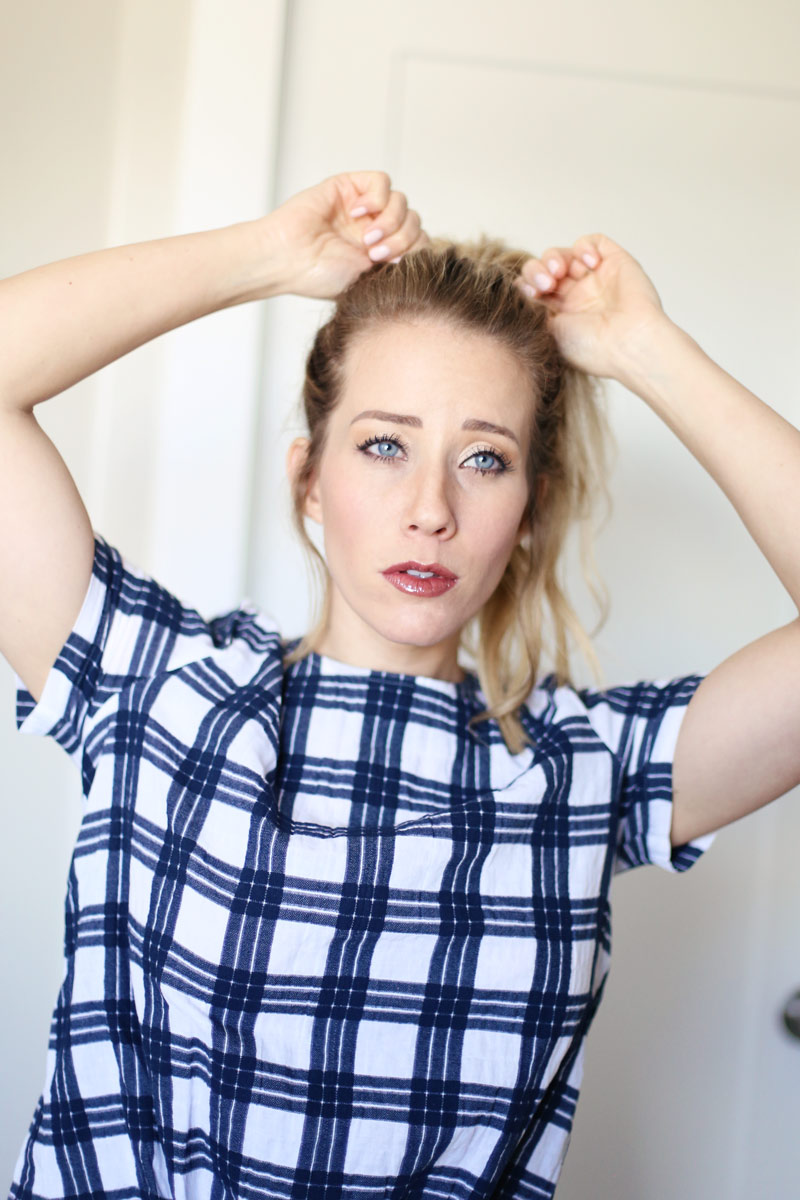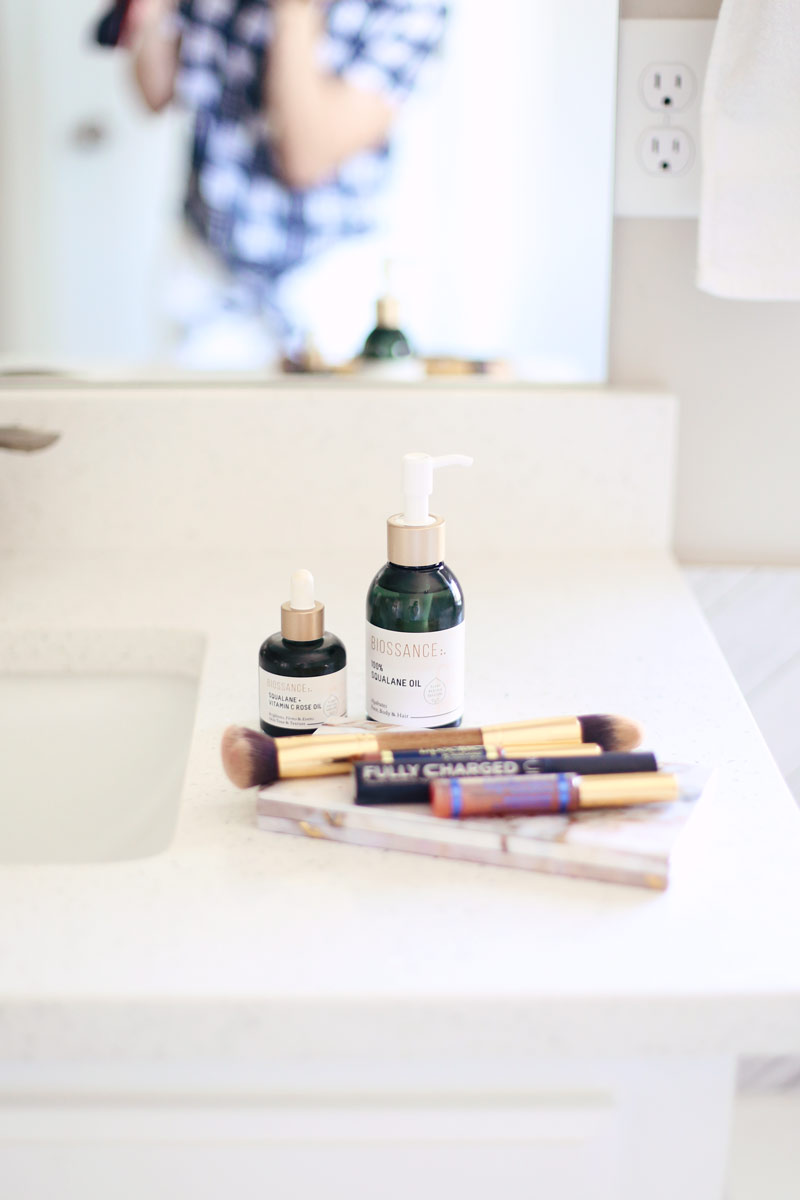 And that's it! Take a quick bathroom selfie and you're done!


Now I've gotta go wrestle the kids. It's been quiet for a good 20 minutes… I have a really bad feeling about this!!! Go snag some of those biossance samples though and let me know what you think! Have you struggled with acne? What are some products or a routine that has helped you kick it?
xo
* This post was sponsored by Biossance but all thoughts and opinions are my own!