If you're looking to buy some new clothes this winter, maybe pick some presents out for yourself or a loved one, you absolutely need to hit up the oldnavy.com sale going on right now. Black Friday sales are already happening and you aren't going to find better prices. Old Navy has sooo many cute sweaters, leggings and dresses right now and their entire site is up to 40% off!! Because Old Navy has a huge site with a billion things to choose from, I've picked out my very favorites to maybe help you narrow it down. Remember, the sale ends TOMORROW so don't wait!!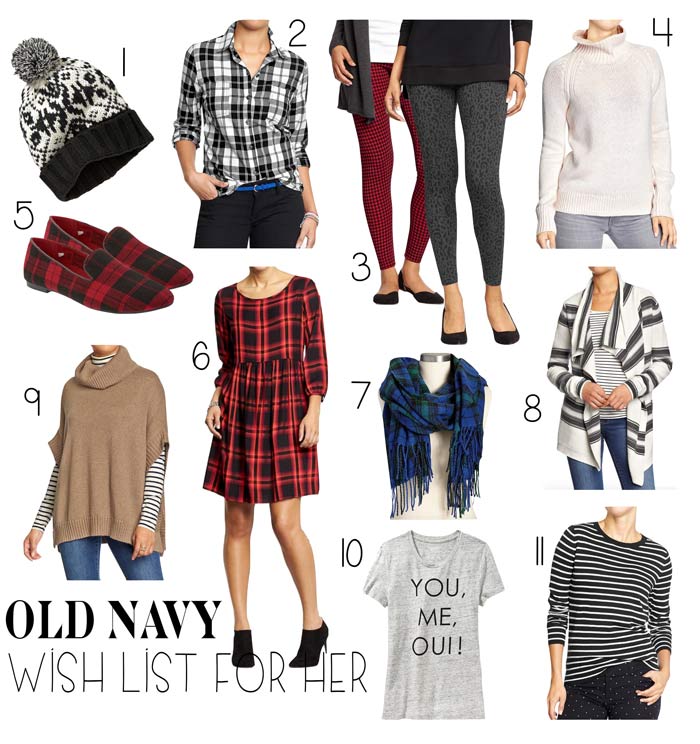 1. Knit Hat |2. Plaid Shirt | 3 Leggings | 4 Chunky Knit | 5. Felt Flats |6. Plaid Dress | 7. Flannel Scarf | 8. Open Front Cardigan | 9. Poncho Sweater | 10. Graphic Tee | 11. Striped Sweater
And if that husband, boy friend or significant other of yours needs some clothes too, here's what I'm obsessing over for Brian. I always buy his clothes at Old Navy. I've found they wash just as well as Gap clothing so we always just stick to whatever is cheapest.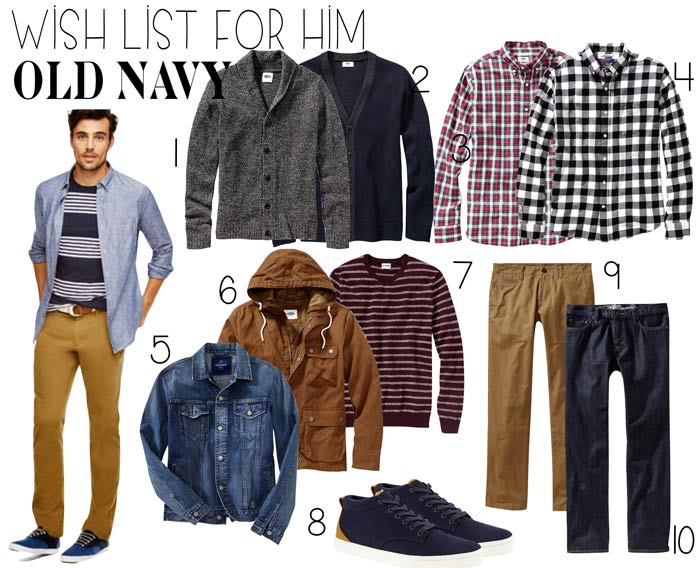 1. Grey Cardigan | 2. Navy Cardigan | 3. Red Button Up | 4. Patterned Flanel | 5. Denim Jacket | 6. Canvas Jacket | 7. Striped Sweater | 8. Canvas Sneakers | 9. Khaki Pants | 10. Slim Fit Jeans
Good luck deciding, let me know what you end up getting!!! xoxo