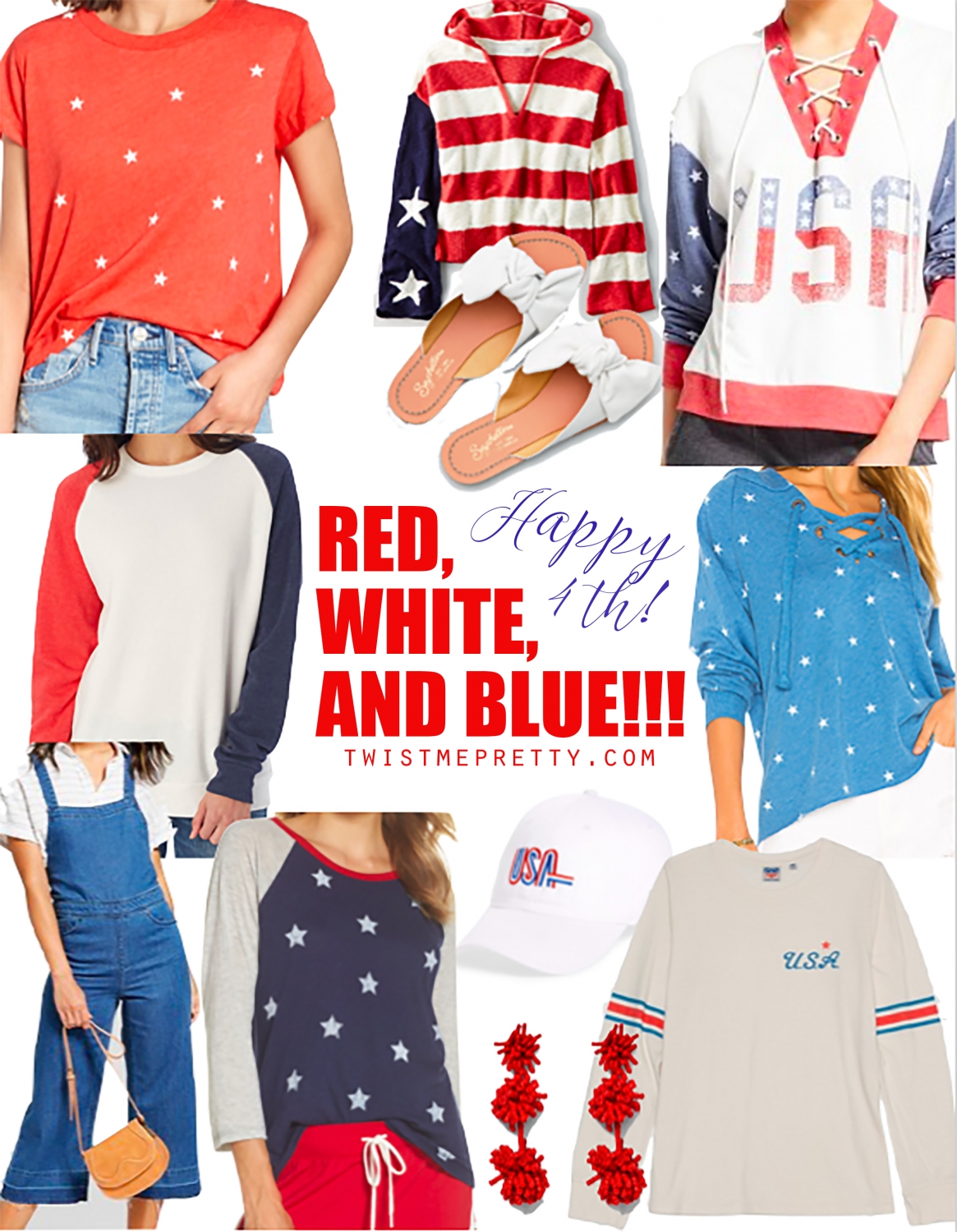 Red, White, and Blue here we come! You guys, the fourth of July is one of my very favorite holidays! Being with family, all of the fun activities and celebrations, not to mention the food!! I totally look forward to this day every year! And come on guys, is there really anyone who doesn't look like a total doll in red, white and blue?! I've started planning out my outfit for the day (that's how much I love this holiday!) and I wanted to share some of my favorite finds with you guys!!! What are your plans for the 4th of July?
Tops :

Bottoms & Dresses :

Accessories :

Wild fox blue lace up star hoodie
American flag sweatshirtBlue USA tee
Bauble bar red beaded firework earrings
Thanks for reading!!
xo