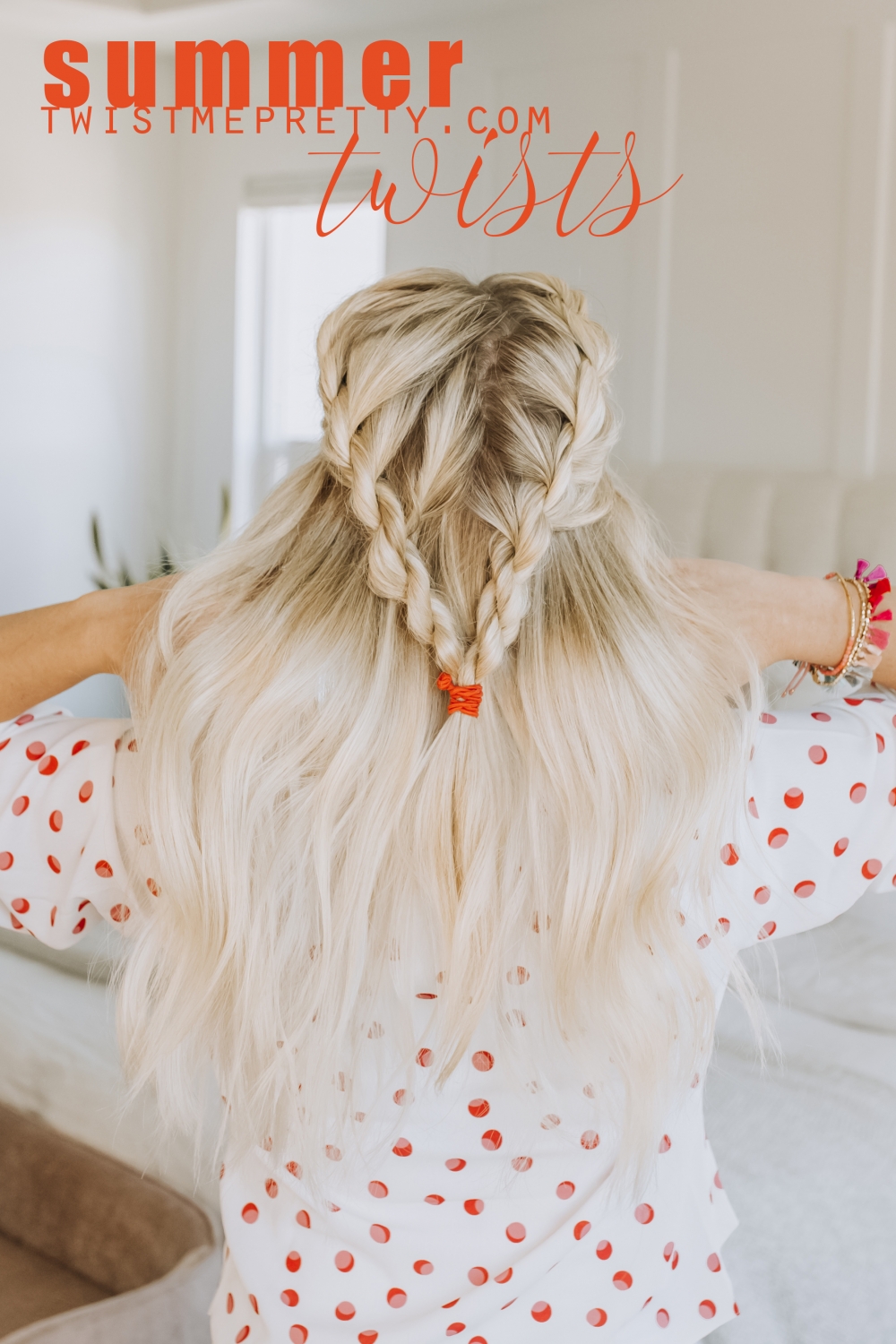 What's up, loves?!!! I'm so excited to share one of my absolute favorite summer hairstyles with you today! These summer twists are amazing because they pull your hair out of your face so the wind at the beach or on a boat doesn't bug + they look super cute when styled wet and right out of the pool. If your hair dries a little crazy like mine when it air dries, pulling it up into a ponytail or bun is another option because it looks cute that way too! I swear, this hairstyle does it all!
I hope this tutorial helps you figure out how to style these summer twists so that you can feel like the babe that you are at the beach this summer!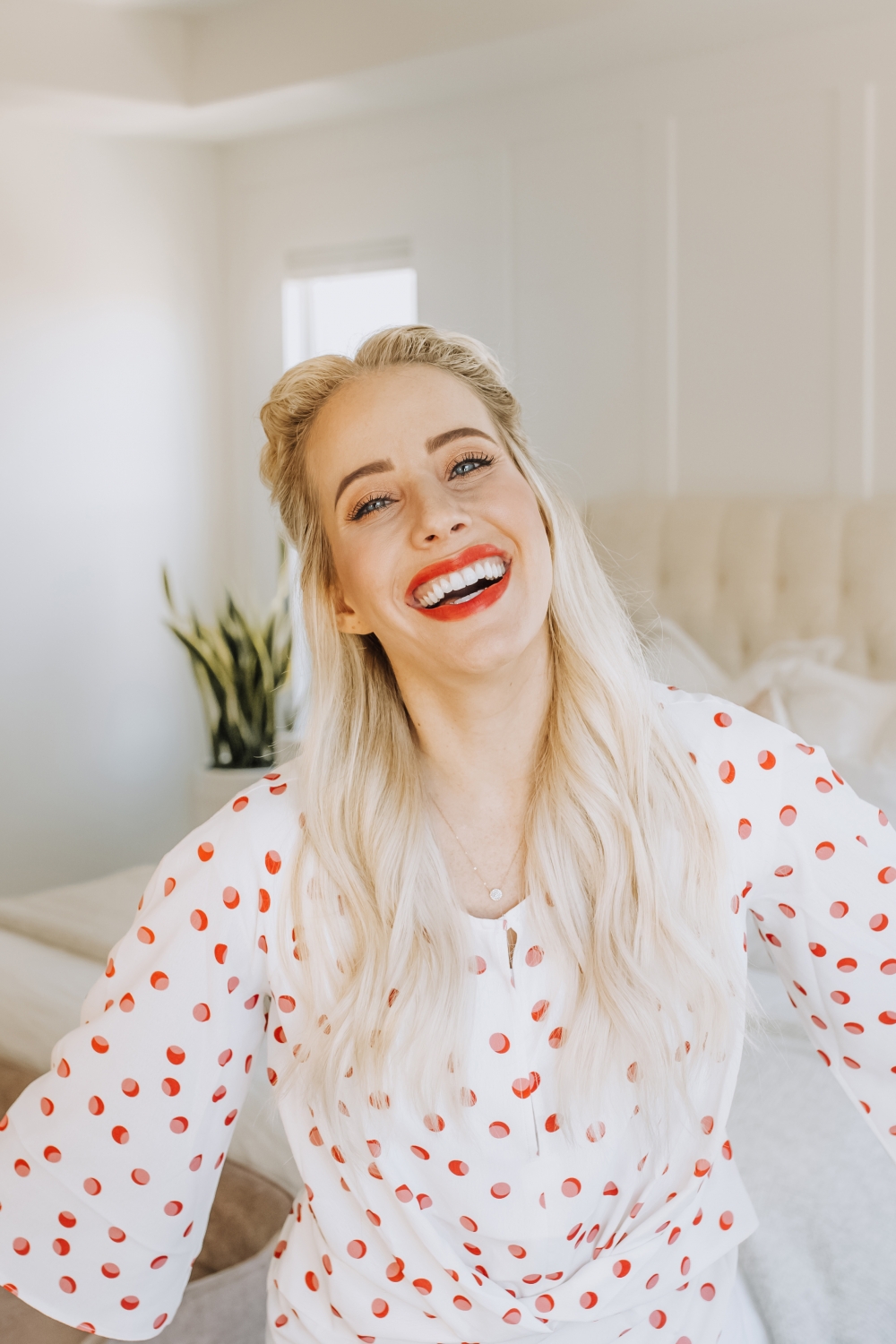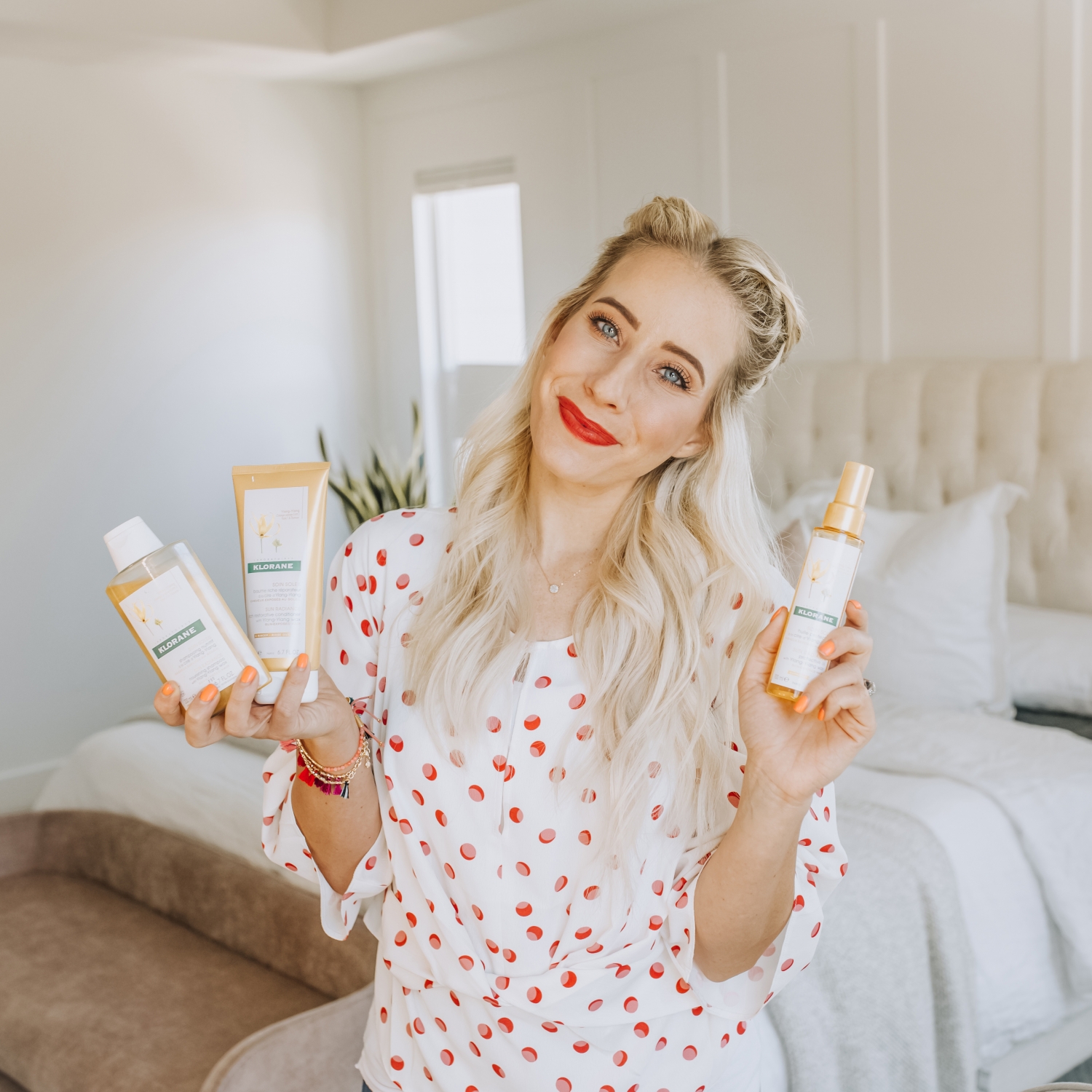 While we're on the topic of summer, I wanted to share with you guys one of my new favorite collections from Klorane! This line is infused with ylang-ylang wax and developed to protect your hair from the summer elements like the sun, wind, salt and chlorine! I don't know about you, but my hair can get wrecked in the summer if I'm not careful. My hair is typically dry — I am platinum blonde — and I've really gotta baby it in the summer so it stays healthy. The shampoo has been made to get rid of all the salt and chlorine and gunk that can get in our hair at the pool or beach and then the conditioner is extra creamy to add moisture back into the hair. And then you've got my favorite product (this makes my top 5 favorite product list!!) the protective oil. You don't need a lot of this stuff, you can over do it pretty quickly so be careful and spray from further away adding more as needed. Just a couple sprays when it's wet and a couple sprays when it's dry and you'll immediately feel a difference in your hair. Try to avoid the roots and like I said, hold it a littler further from the hair than you would other products. It'll instantly transform your hair from a tangly, dry mess to super soft and shiny. It's amazing. It acts kind of like a SPF for your hair too so it protects it from the damaging effects of the sun!!!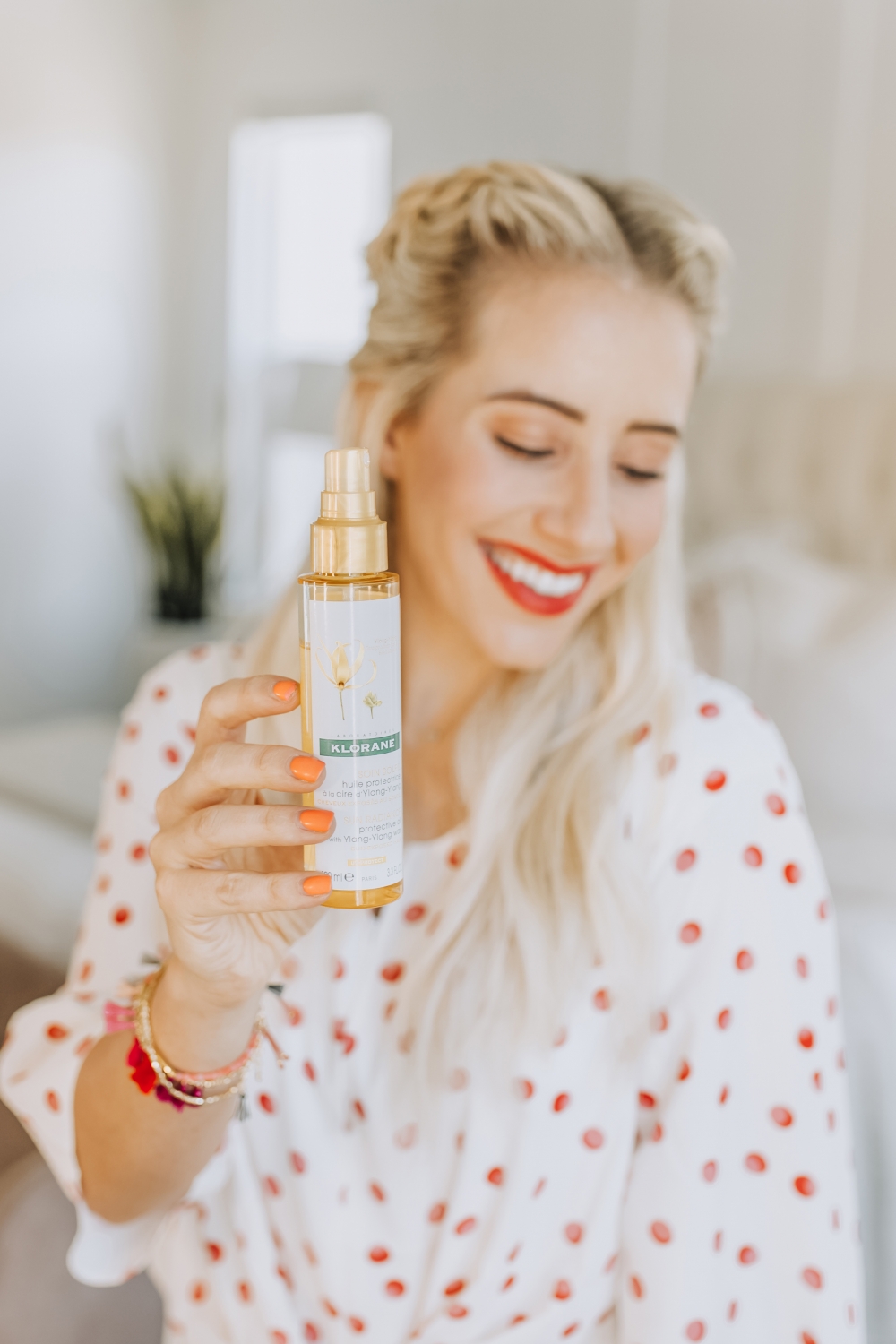 I hope you guys enjoy this tutorial and get ready because in a few weeks we are starting a month long braiding challenge and it's gonna be epic!
Subscribe to my channel here