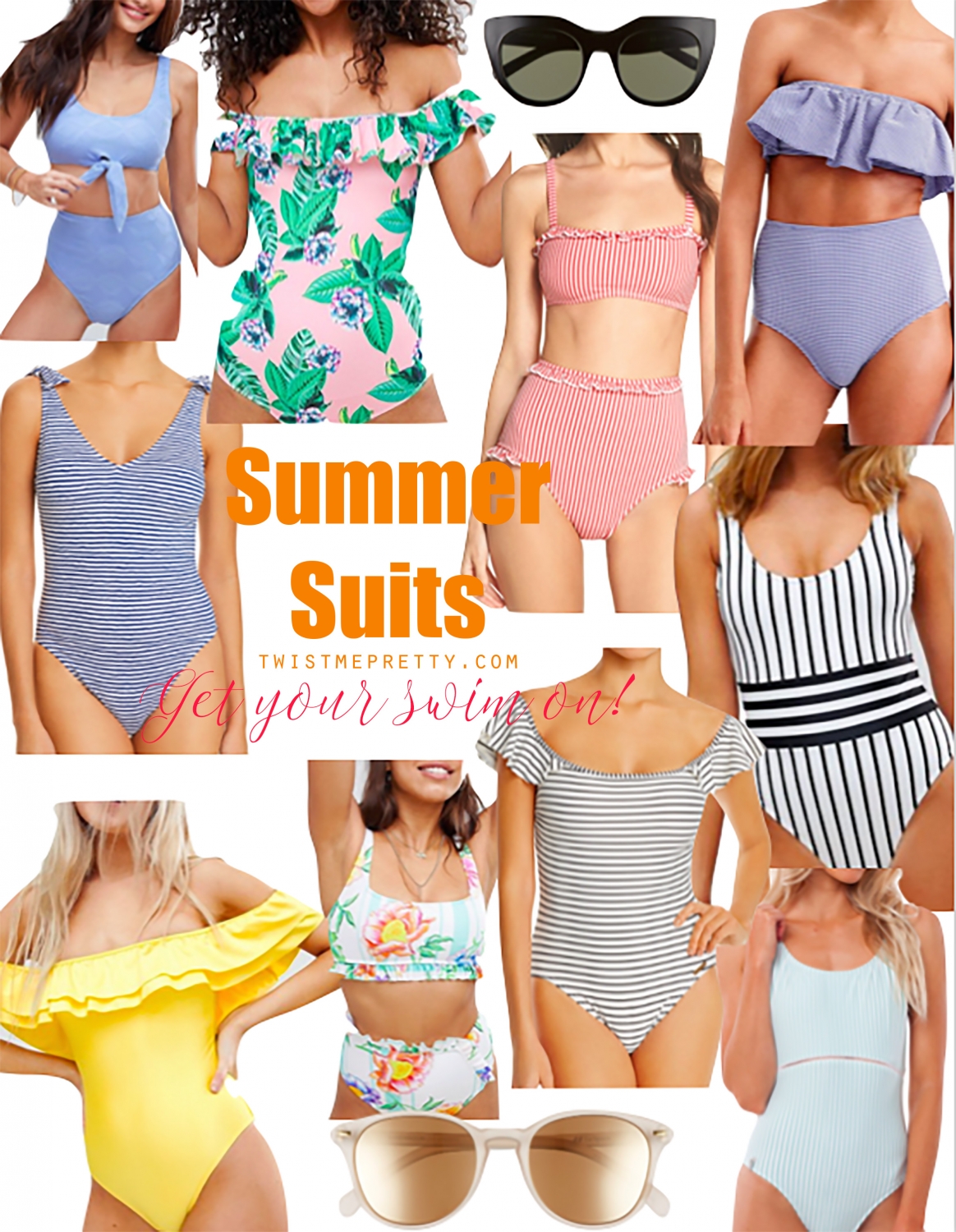 'Tis this season for the swimsuit! That's right lovelies, we are in full blown swim season. Which means, we are all in need of suits! Something that is essential to a successful swim season for me is finding a swimming suit that I feel comfortable in. I mean we're walking around baring a decent amount of skin, and it's easy to feel self-conscious about everything we've got going on. But do me one favor this season and remember you really do have it going on in all the best ways!! You are incredible, impressive, and beautiful- every last inch of you!
Something I've really loved lately is all of the body positive media going on. I'm totally on board with it. I mean Our bodies are so incredible and help us accomplish so much. I really believe it's so important that we give these incredible bodies of ours the love they deserve even in the moments when we might feel the most self-conscious i.e. swim season haha.
Soooo in light of swim season, swimsuits and all you beautiful people I've pulled a few of my favorite swimsuits that I think will help me and you feel like total rockstars at the pool, beach or wherever we might be dawning these suits this season! Hopefully, you'll love these as much as I do!!

We can't forget about the accessories! A great pair of sunglasses or a bag is always a welcome friend!

Something I love about two pieces is that they provide the opportunity to be mixed and matched, it's a fun way to change up suits and keep them fresh and exciting for the duration of the season! I'm also a huge fan of the high-waisted bottoms, they're flattering and offer a little more coverage which leaves me feeling a little more comfortable!


One Pieces:
Vince Camuto striped ruffle OTS
Ralph Lauren stripe tie shoulder
Tropical OTS ruffle
Asos yellow OTS ruffle
Smocked navy Asos halter
Asos black and white stripe
Aqua stripe
Tops :
Asos floral square neck top
Asos blue crochet top
Red and white striped top
J.Crew blue gingham top
High Waisted Bottoms :
Asos floral bottoms
Asos blue crochet bottoms
Red and white striped bottoms
J. Crew blue gingham bottoms
Bags & Sunglasses:
Straw rainbow pom
Red and pink pom
Black pom
Blue and white stripe (currently 40% off)
Le specs black
White le specs
Remember, There are only two rules to beach bodies! Every body is beach ready!!!
1. Have a body
2. Go to the beach, or the pool, or wherever you want wearing that killer suit of yours!!!
Every body is beach ready!!!
Does anybody have any fun summer plans involving swimsuits this summer? Comment below and let me know what everyone is up to this summer!
xo