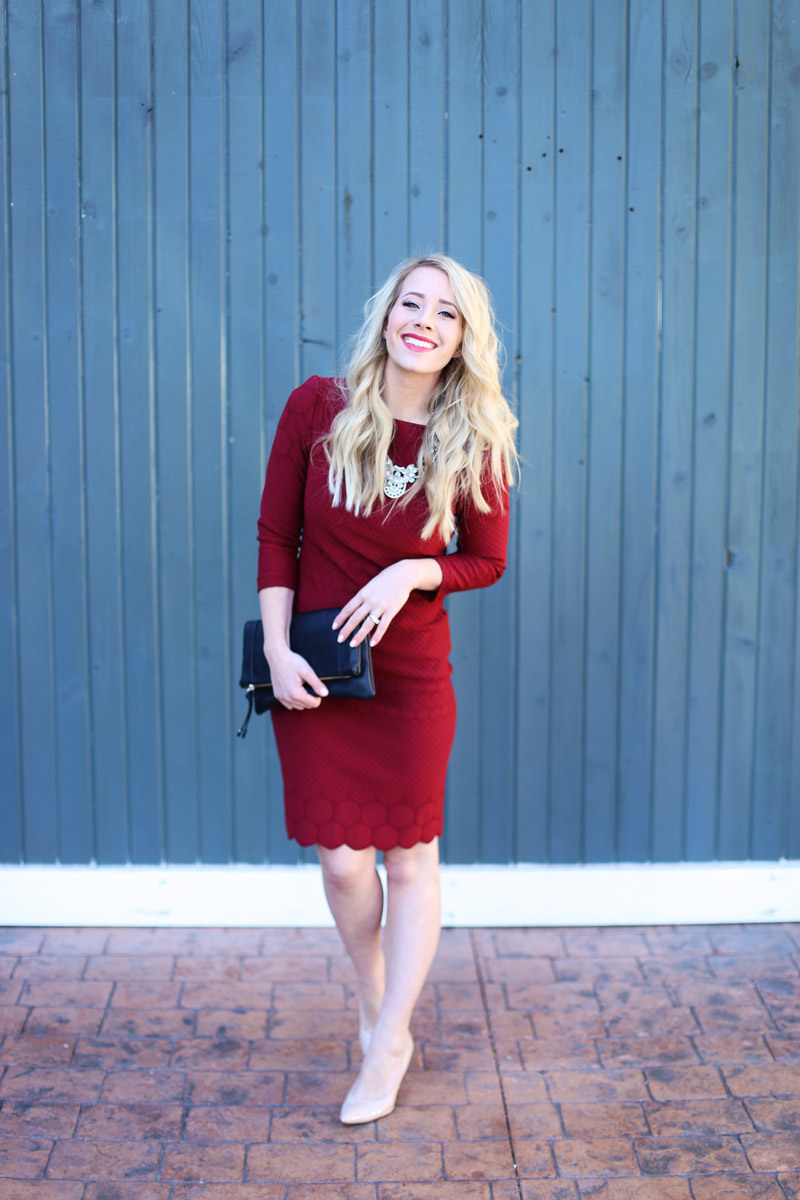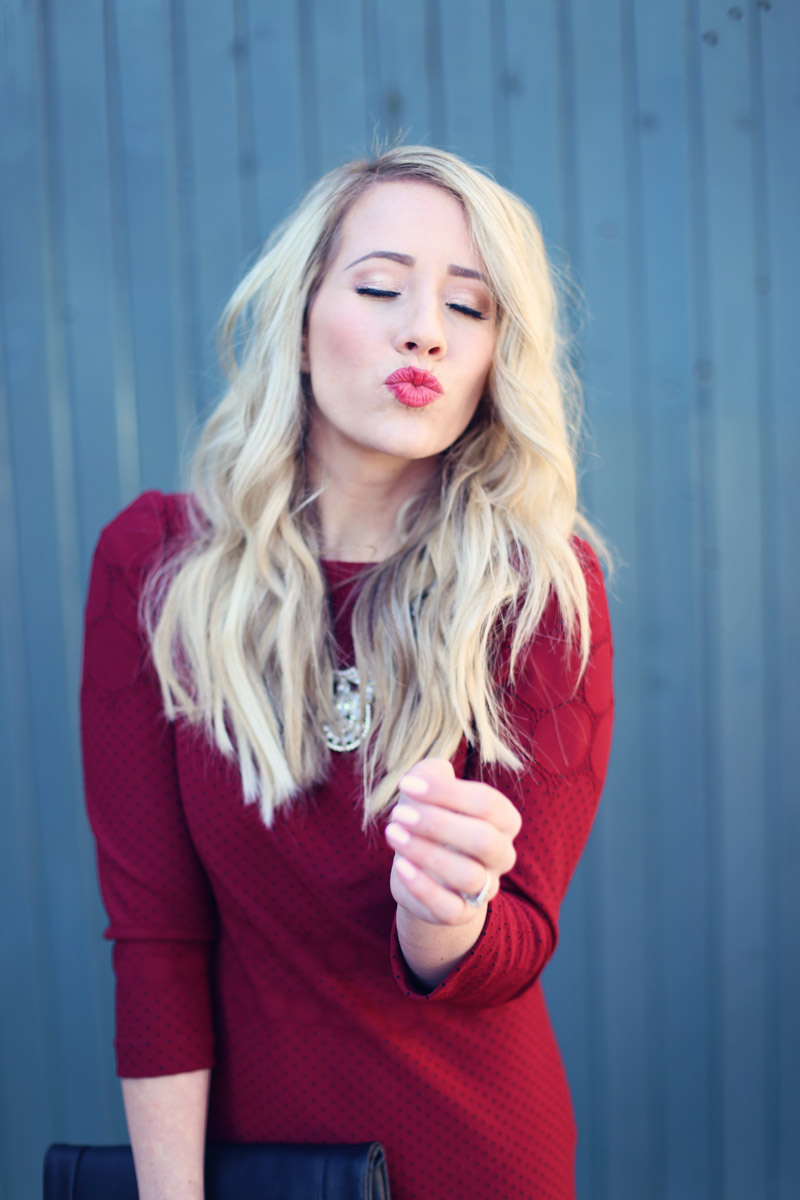 I'm dying just a little bit over this dress. It's modest, it's flattering, it looks suuuuuper expensive and has the prettiest eyelet and scallop detailing. Would you believe me if I told you it was ON SALE for under $100?! …. Cause it is.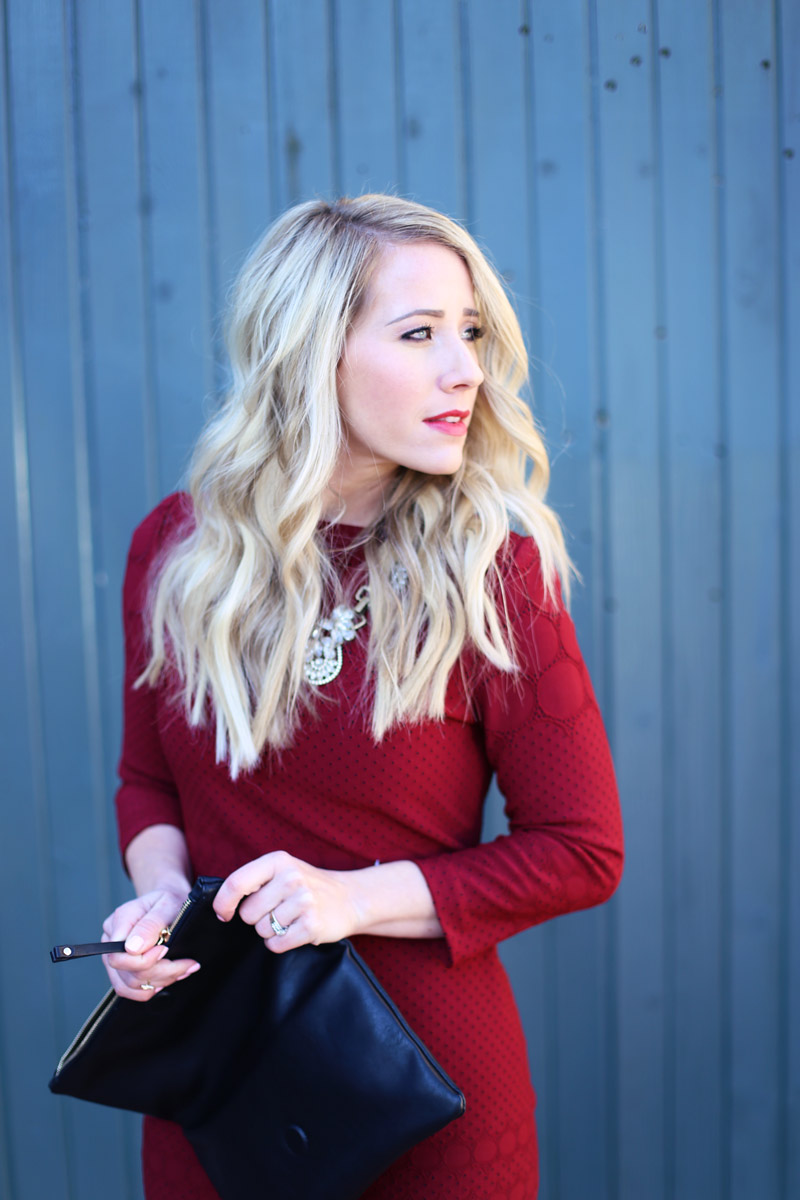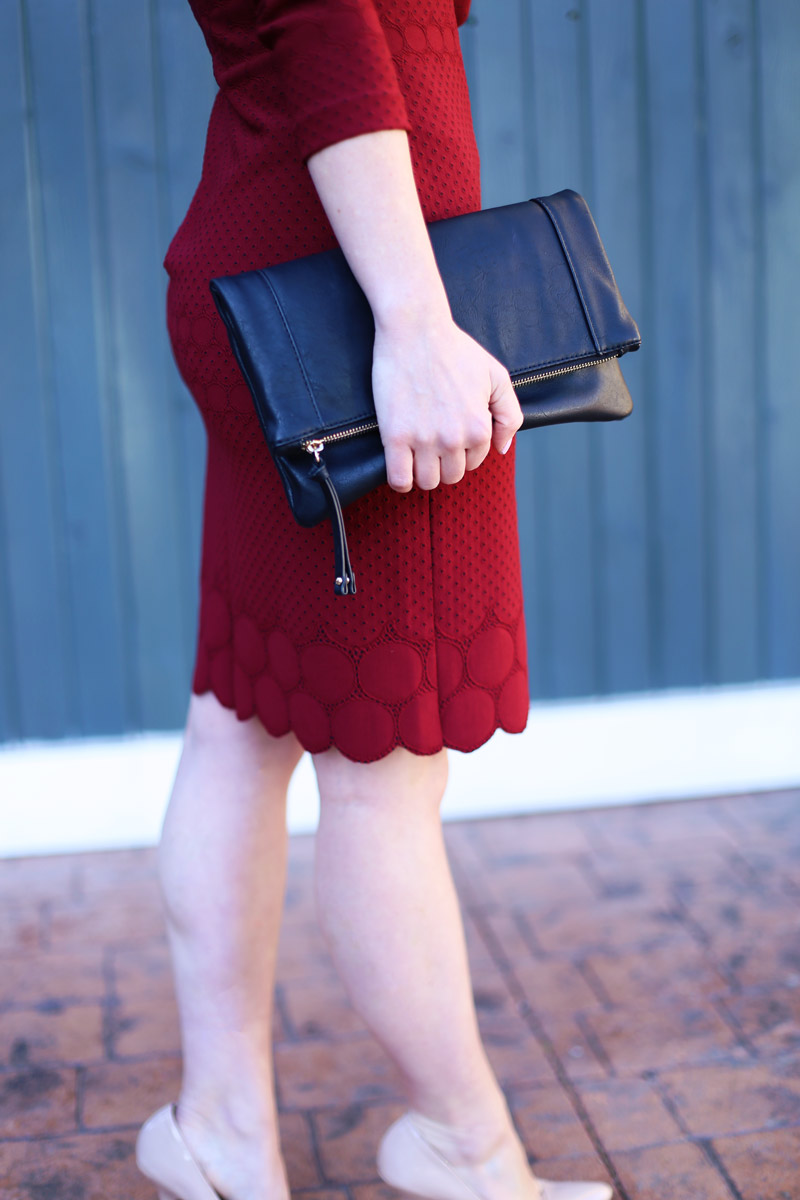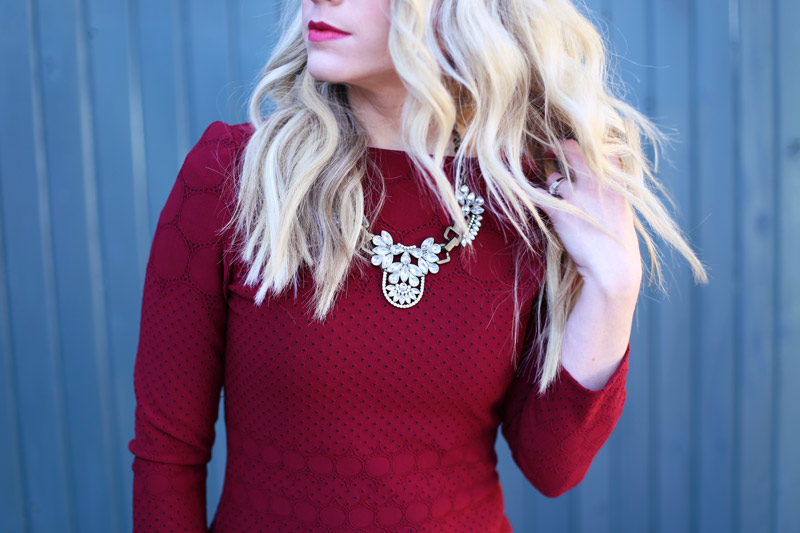 Julia Jordan Eyelet Sheath Dress | Nude Pumps (40% off!!) I'm also dying over these ones here | Black Clutch, look at this one though — dying over the tassel | Necklace, similar here (30% off) and here | Lipstick, mixed lustering and fashion revival
I got this scallop dress in a size 4 and it's the perfect length, I'm dying over the detailing. The nude pumps I'm wearing are from Target and I've had them for years. They're literally falling apart so I'm gonna finally splurge and get these ones, they're 40% off and because they're such a classic pump and will go with everything I know I'll get a lot of use out of them. And by a lot of use I mean I'll wear them to church once a week because this girl doesn't wear heels evvver!! I'll let you know though how they fit and if I like them when they get here.
If you're wanting to throw your hair up this Valentines Day, make sure to check out this crown braid tutorial, or this halfup/updo is a gorgeous one too!
Do you have any fun Valentines Day plans? Brian took me to a dinner theater this last Saturday, we had to celebrate a little early due to baby sitter issues… such is life these days! It's been so long since we've been able to get out of the house for something fancy, I can't even remember the last time I got this dolled up… was it for the Utah Style Icon Awards? Eeek — I can't even believe how short my hair was then, I don't even look myself! We had so much fun together, it really makes such a difference in our relationship when we're able to get out of the house and reconnect. I'm not gonna lie, more times than not we'd rather watch tv in sweats than exert the energy to find a babysitter and get out of the house but that extra effort goes a long way and it's totally needed. So I guess what I'm trying to say is if you're planning a hot date with your man, you need this dress. And your welcome for making you look ahhhmazing! 😉
xoxo