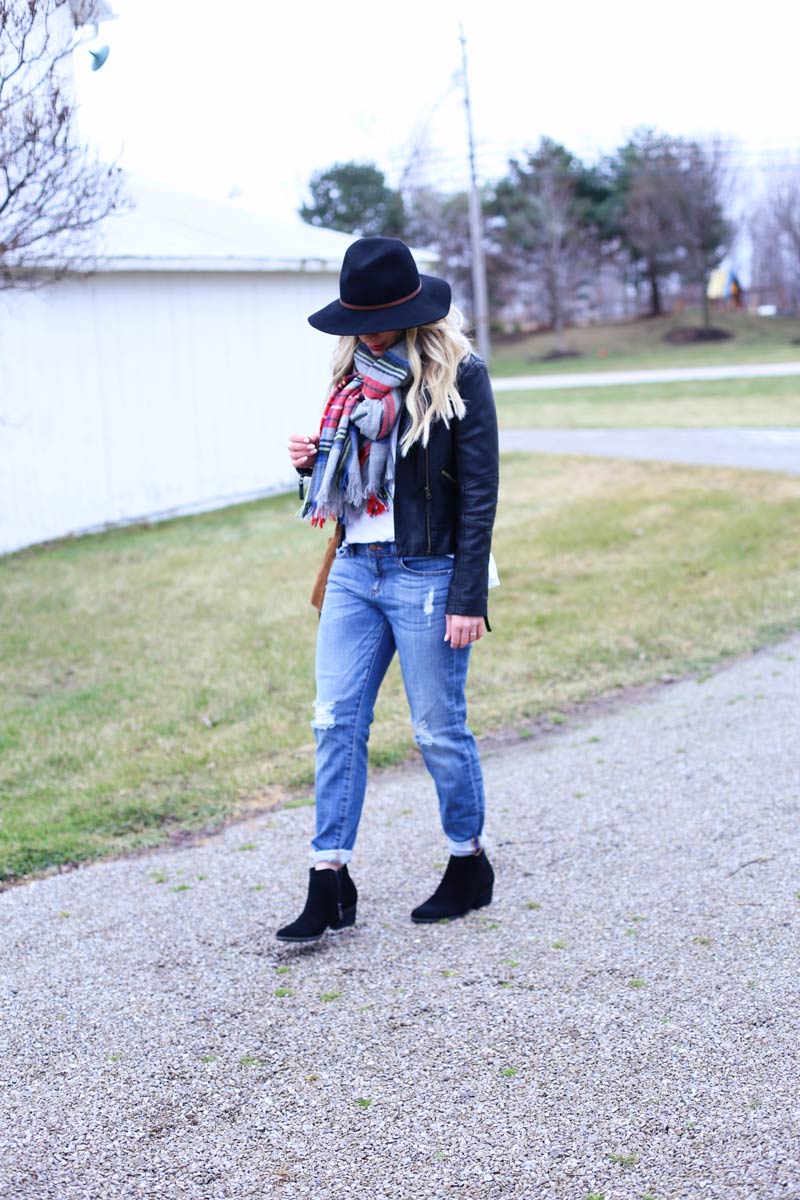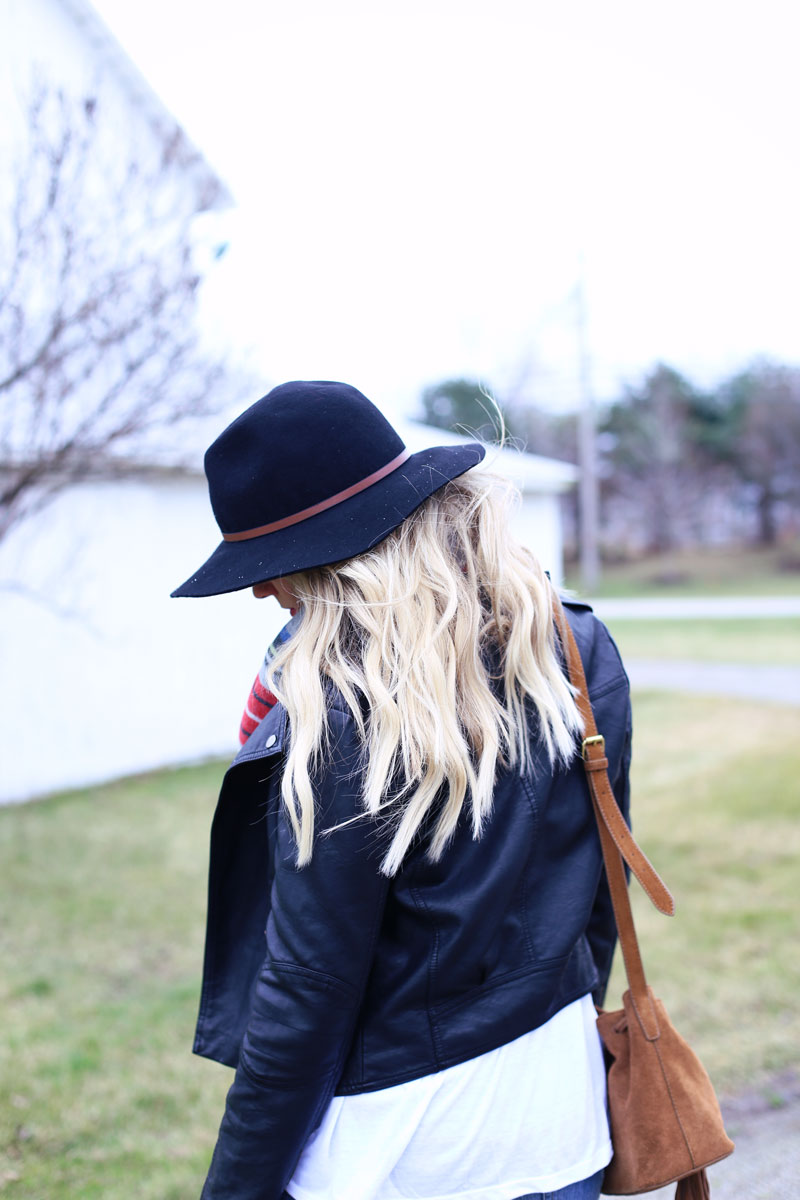 Sometimes I try to harness my inner "fashion blogger" and then I just… I just can't and I have to bust out a loud laugh because I look and feel ridiculous. So in case you were wondering, yes, Brian and I have a hilarious time taking pictures together haha!!
Does anyone else feel like boyfriend jeans were made for girls with super long and thin legs? #shortgirlprobs. I love boyfriend jeans because they're so comfy and I love the unfitted look but I'll be honest, they're not very flattering on my 5'2″ frame. I feel like the ones I'm wearing here are a perfect example of what not to wear… let me explain.
Keep reading!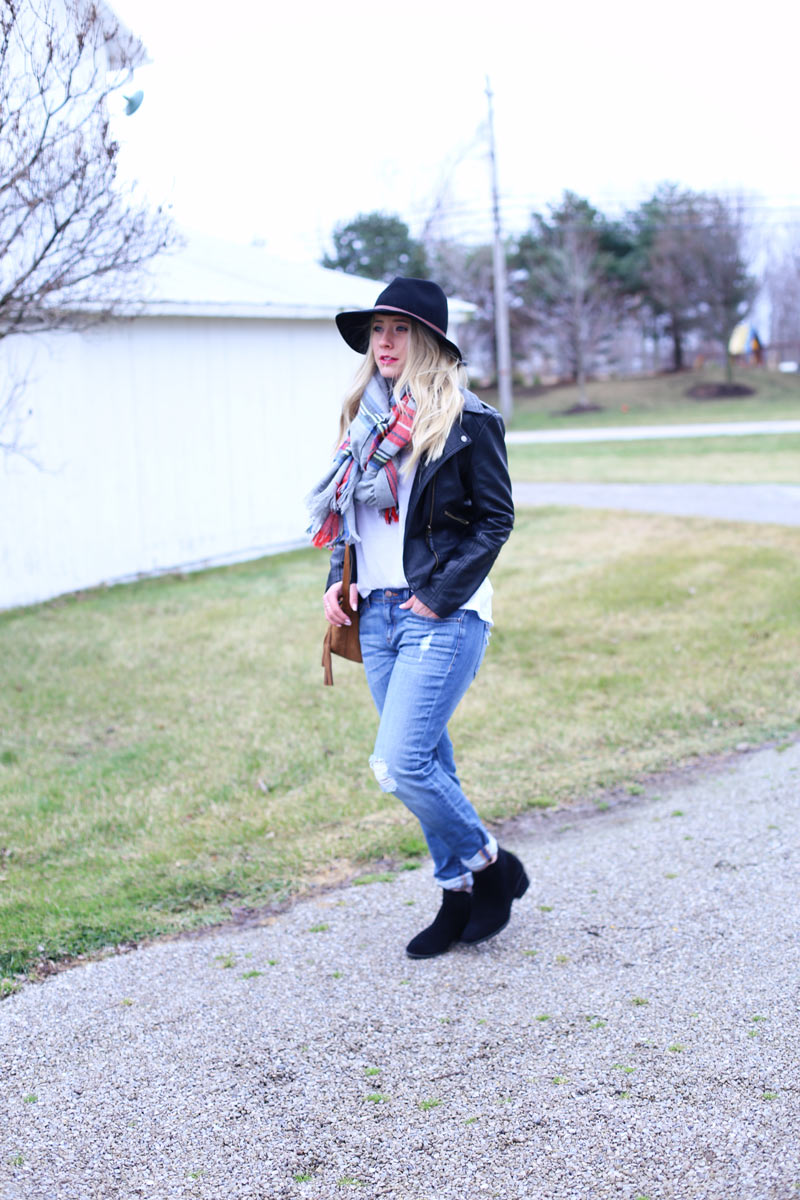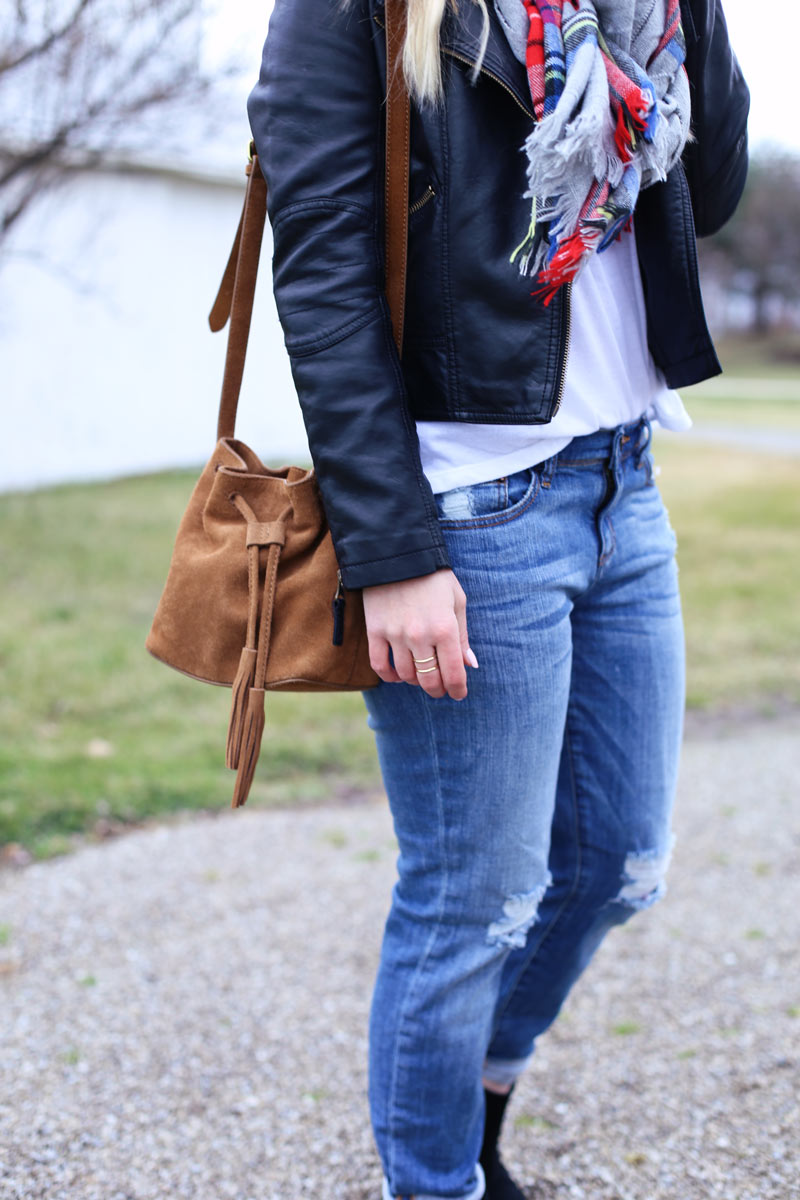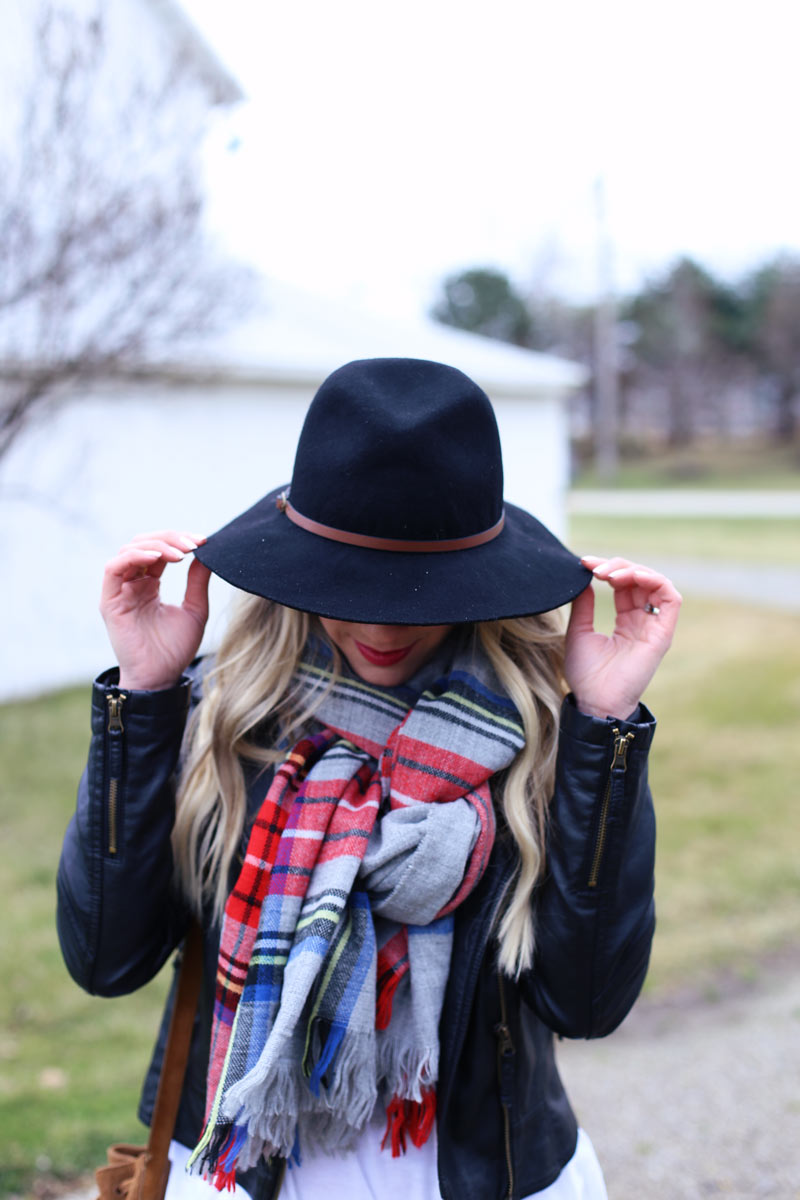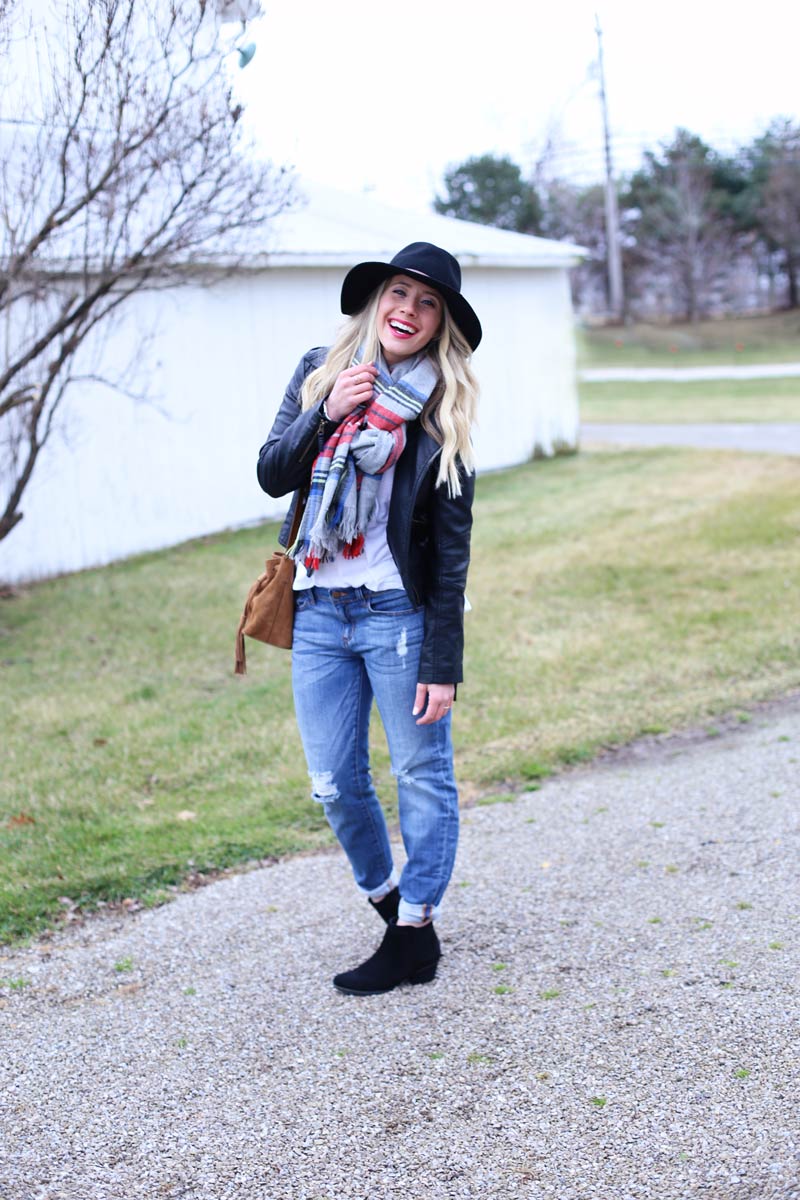 1) The length is too long. Now this is a little ironic because these boyfriend jeans are described as "ankle" jeans. Are my legs really that short?! Apparently haha because I had to roll them up a bunch and even still they're just a little too baggy and unfitted near the ankle.
2) The distressing is too low. The distressed areas on most jeans are supposed to fit a little above the knee. As you can see mine are almost below it. When the distressing hits you in the right place, it'll lean out your leg and when it doesn't… well, you get the idea
One of the main reasons why I love shopping at Nordstrom is because of their generous return policy. After seeing these pictures I realized that these aren't the most flattering boyfriend jeans on me and so I'm going to exchange them for something that might fit a little bit better. Free online returns — it's the only way people! Anyway, hopefully this will help you next time you're searching for some boyfriend jeans. You want them to have that unfitted look, but you don't want them to be so baggy that you completely lose your shape. Do you guys have any secrets for picking out the perfect pair of boyfriend jeans? Do you have any favorites?!
Shop this post: