Are you hosting a holiday event this year?! Or in charge of the tablescapes at your next party? (👋 me too!)
I've got you covered – with all the tips & inspiration you'll need for simple holiday tablescapes, whether its Thanksgiving, Christmas or New Years! All elements apply no matter what holiday you get to be a part of this holiday season!
LAYERS, LAYERS, LAYERS
Chargers; let them become one of your best friends. They are so easy to re use & make a beautiful layer on the table. If you don't love that idea – any neutral larger plate will do! Don't forget to use small napkins to layer under your plates either.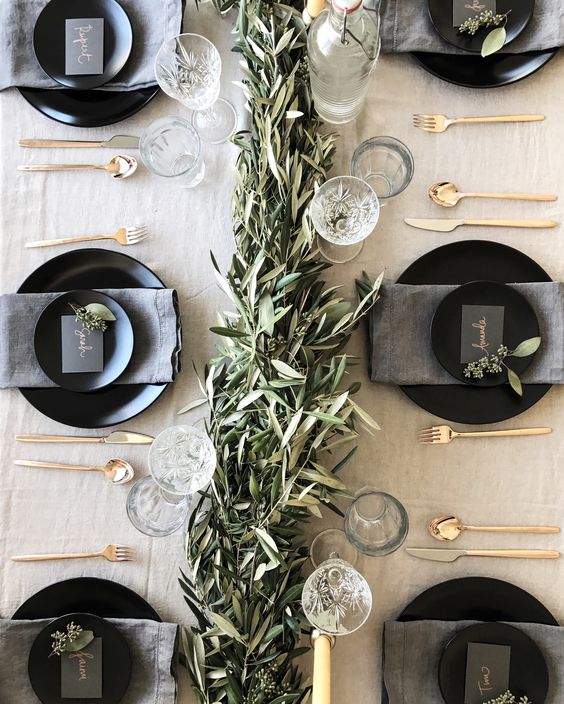 ADD GREENERY TO YOUR HOLIDAY TABLESCAPE
Allllways. Always. The best way to add a fresh organic, cozy environment to your holiday party! This is the tablescape I did for Christmas last year and that fresh pine stuck around into the new year!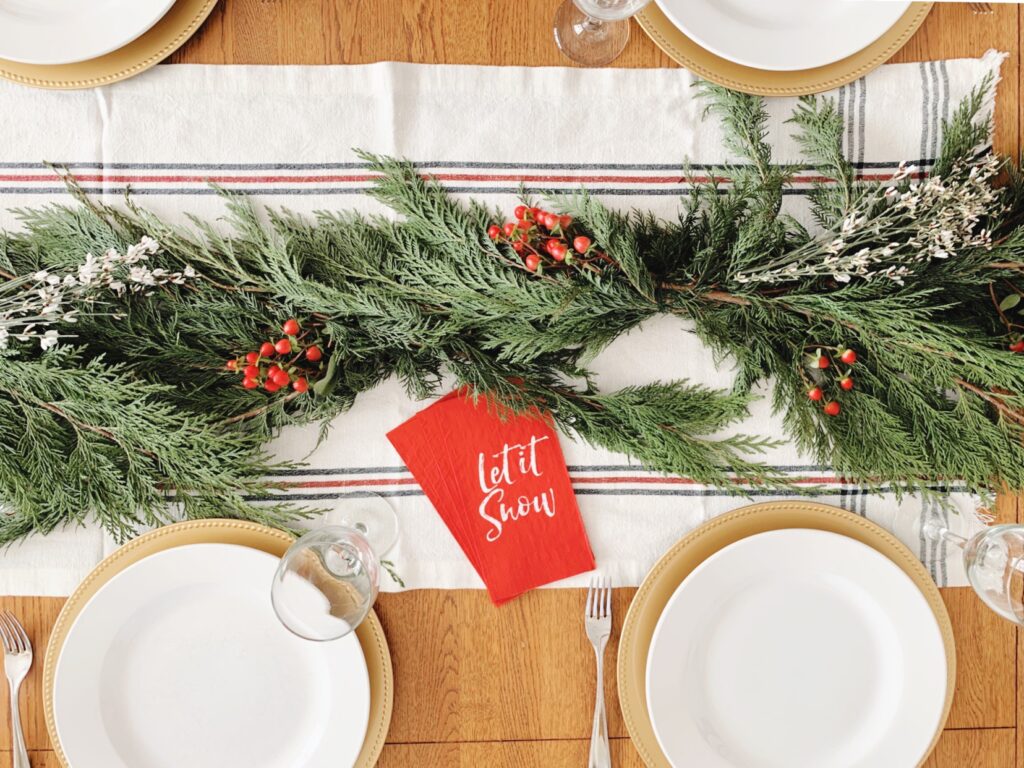 SIMPLE HOLIDAY TABLESCAPE TEXTURES / LINENS
This relates to the layering element in a beautiful way. A fabric place mat or table cloth under a round or textured place mat is a simple way to add some style to your table.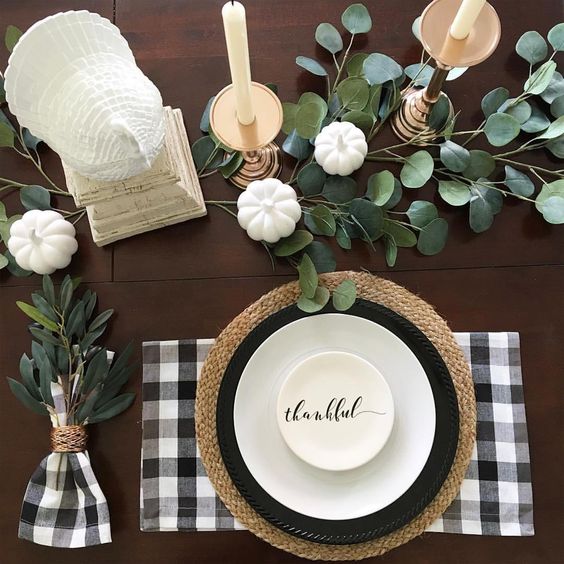 MIXING METALS
Don't be afraid of it! I love in the photo below how they stepped out of the box and mixed copper with gold. Such a beautiful way to give your table that special holiday touch.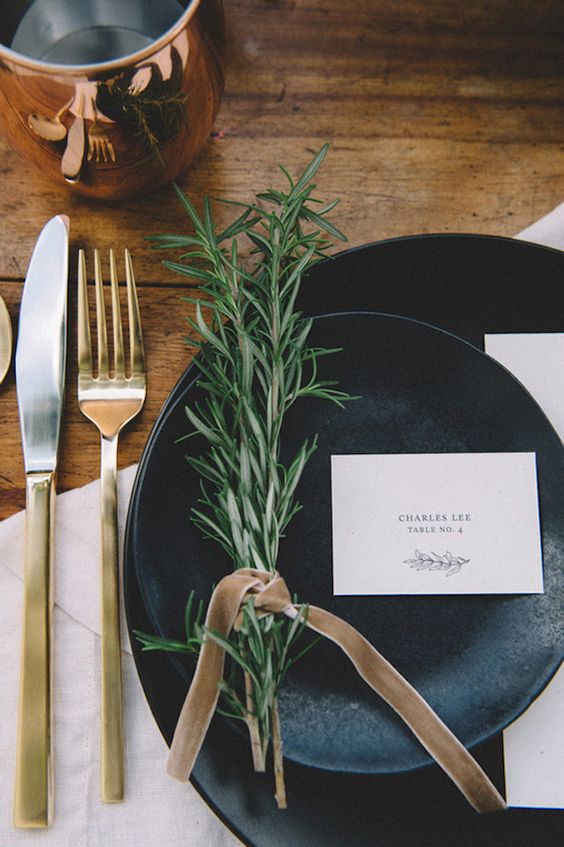 I hope you found inspiration for your next event! Tag #designedbyalika or #alikaholiday on instagram this holiday season — i can't wait to see your creativity and what color & pattern to these tips!
** don't forget about the name cards to place on your table! I am using black card stock paper and a gold sharpie for Thanksgiving dinner!
HAPPY HOLIDAYS! ~ Kelsey
all images found on Pinterest