This post is sponsored by GoGo squeeZ and SheKnows Media.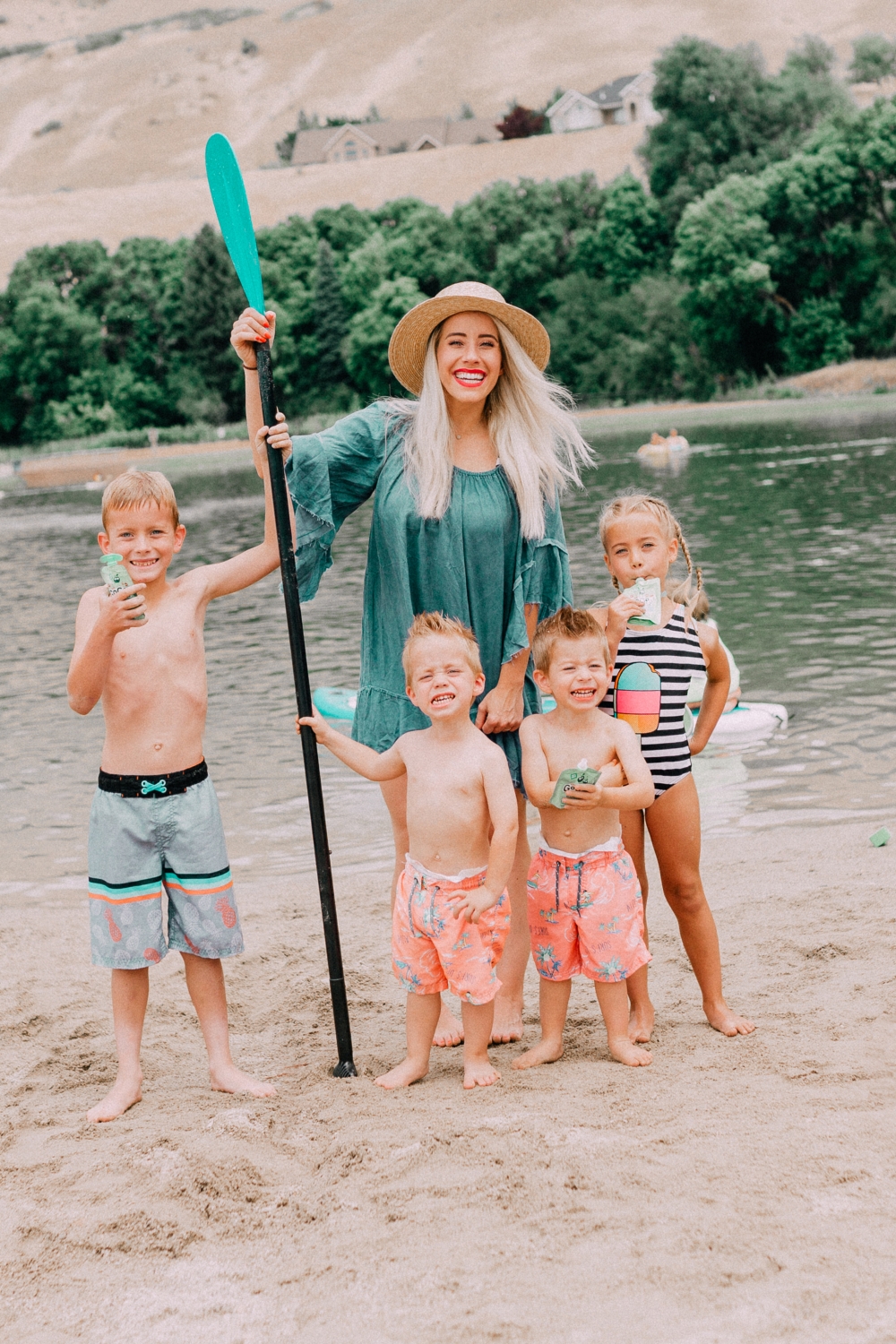 This summer has been a mix of wild chaos and magical adventures! I love summer time so much because we finally get to have those lazy mornings together as a family. With summer coming to a close, we're really trying to savor our last moments together before school starts and the schedules tighten back up. One thing that had been on our bucket list was stand up paddle boarding at the Springville Reservoir. My sister and her family came into town and we knew we weren't going to find a more perfect time to go!!
It was the perfect day!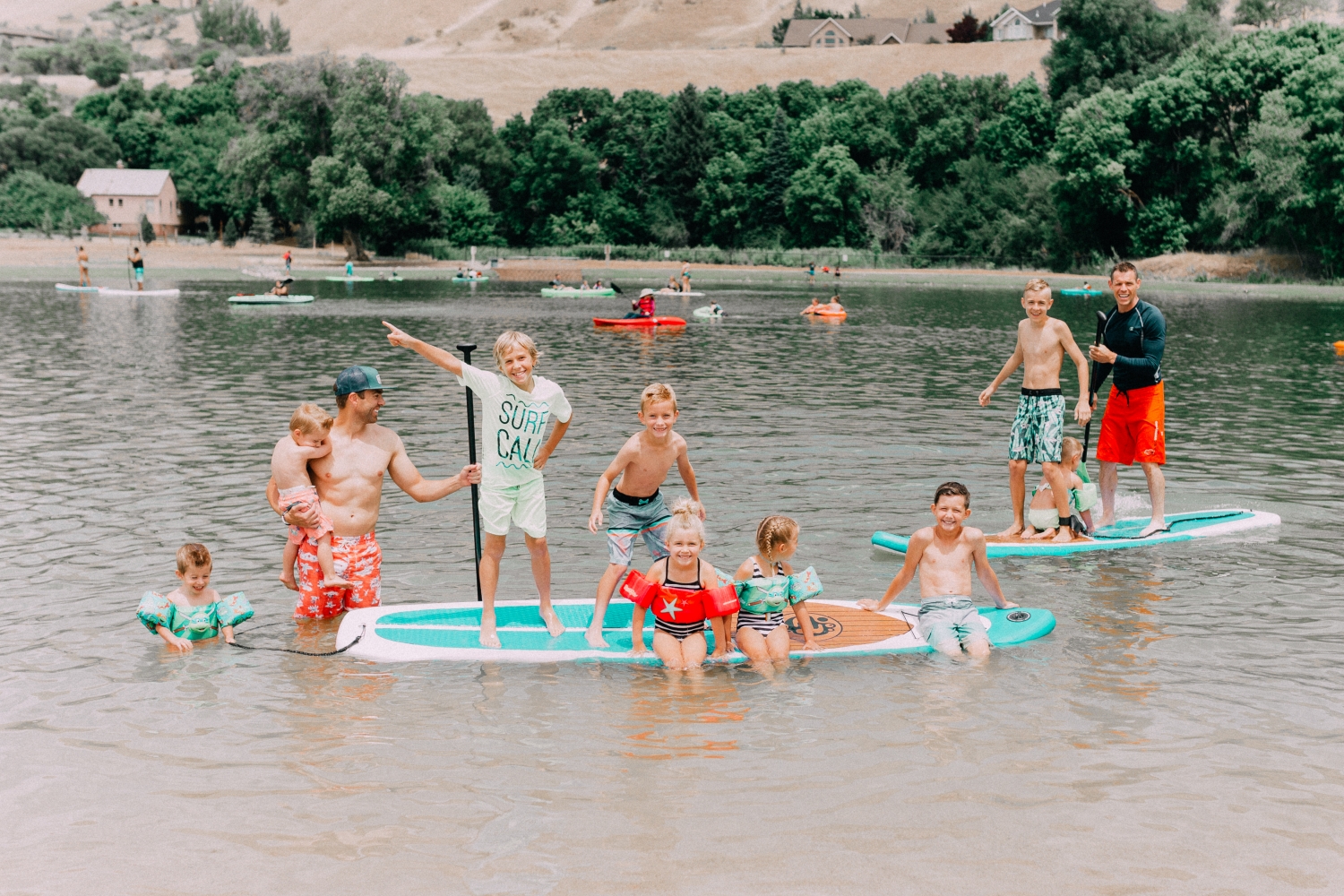 One brand that we are so thrilled to represent is GoGo squeeZ applesauce. If you've got little ones I'm sure you know it well! GoGo squeeZ is advocating for more "Be Time" for kids and families. Kids these days have very little unstructured time to play and imagine and explore the world around them. There are so many scheduled activities, and life is just so different for my kids than it was for me! I remember playing outside with my friends all day long. We'd ride bikes from house to house, explore every inch of our neighborhood, and the second it'd get dark, we'd rally everyone together for night games! There weren't schedules, games, or social media, and I remember being so carefree. We were just kids without a care in the world! That's what GoGo squeeZ refers to as Be Time, which seems to have been lost! Studies have shown that our kids get less than 30 minutes of Be Time a day, but I'm determined to give my kids more than that! We love supporting brands like GoGo squeeZ because they keep up with my kids, they fuel their active minds and bodies, and they don't slow them down. My kids don't even need to come inside from playing to have a healthy snack When GoGo squeeZ is involved!
It is the perfect snack for all the kids, whether they're the little ones or the big cousins – the pouches went with them all over the beach!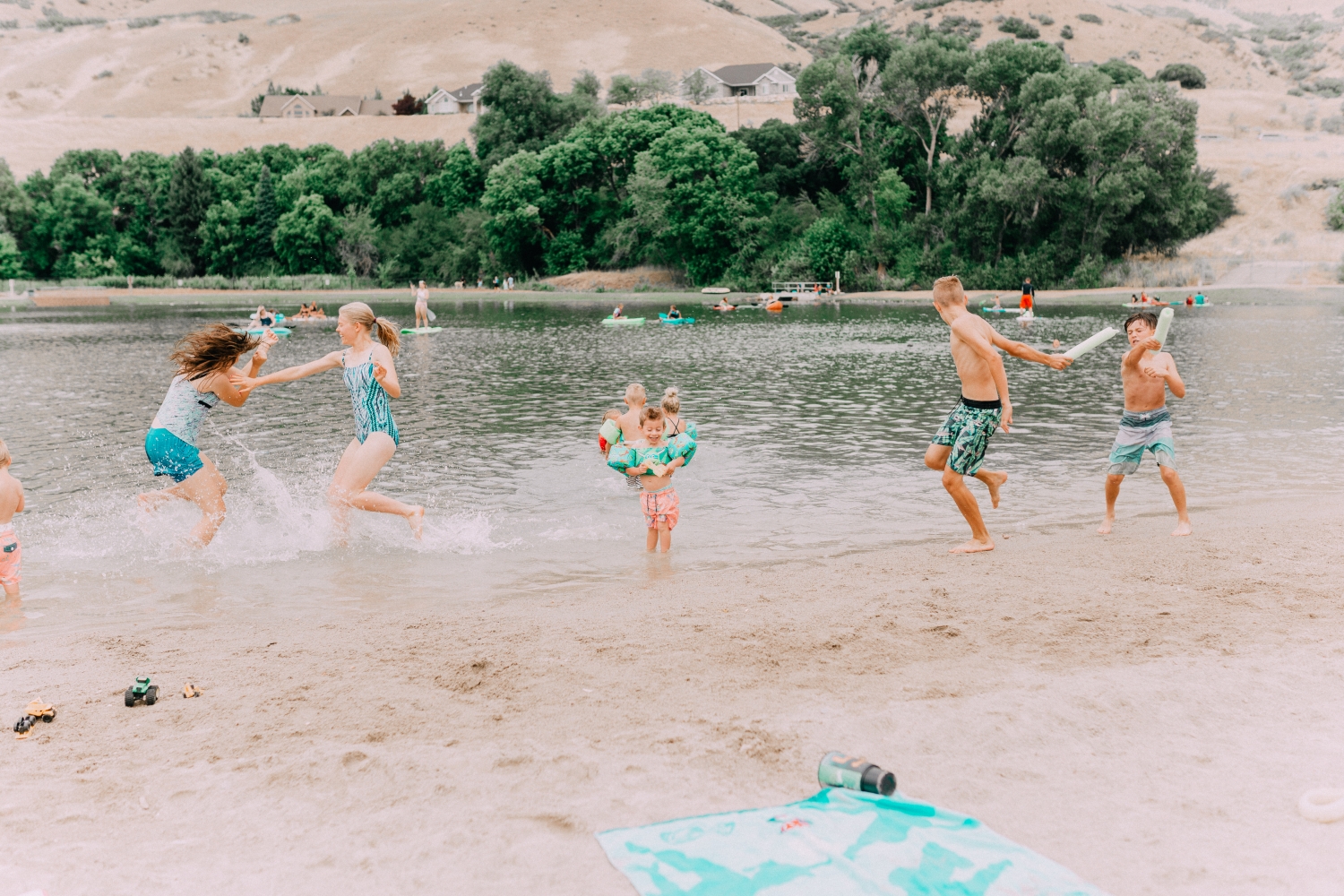 Brian and I are always running around like crazy people chasing after the twins. They're always getting into something or fighting or needing help, so outings like this are usually pretty exhausting. For some reason though, today they were ANGELS!! All the kids were happy and content, there was no fighting, everyone was helpful, and for a good hour, the adults were able to just chill and chat on the beach. The magic of this day is going to sustain me through many, many more crazy days, and it's given me a little piece of hope that our lives aren't too far away from so many new adventures we've been holding off on taking!
When the kids needed a snack, GoGo squeeZ came to our rescue. We've loved the GoGo squeeZ fruit pouches for as long as I can remember. They're easy to pack up in a diaper bag, to take to the park, or to include in a school lunch. I have a specific basket in my pantry just for these little pouches! My kids love them, I know they're healthy, and they're just so easy and convenient!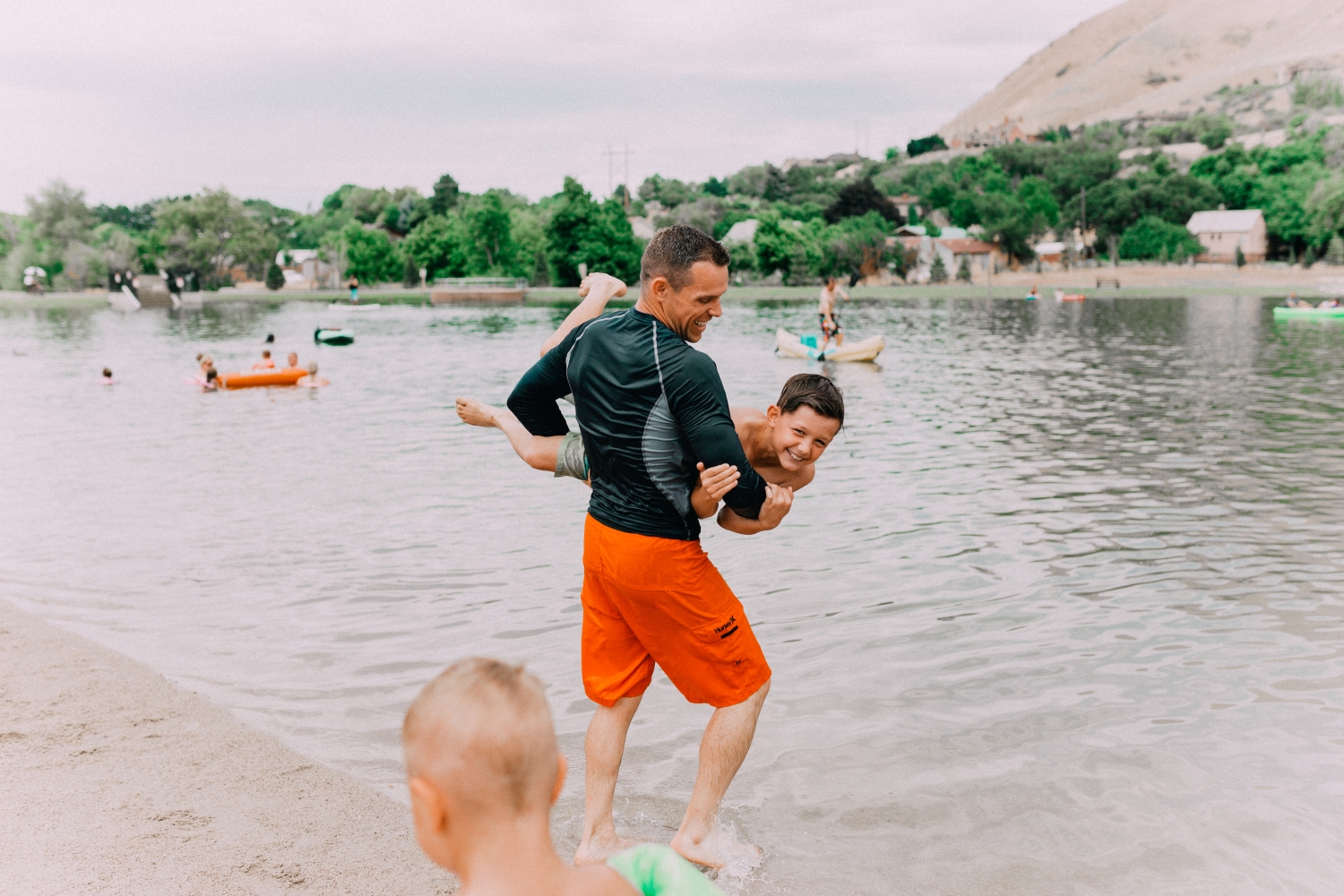 Between me and my two sisters, (I have two brothers too) there are 9 boys and 2 girls. Since Savy hates being "boy trapped" we let her bring her BFF Ivy from across the street. These two are the cutest little friends!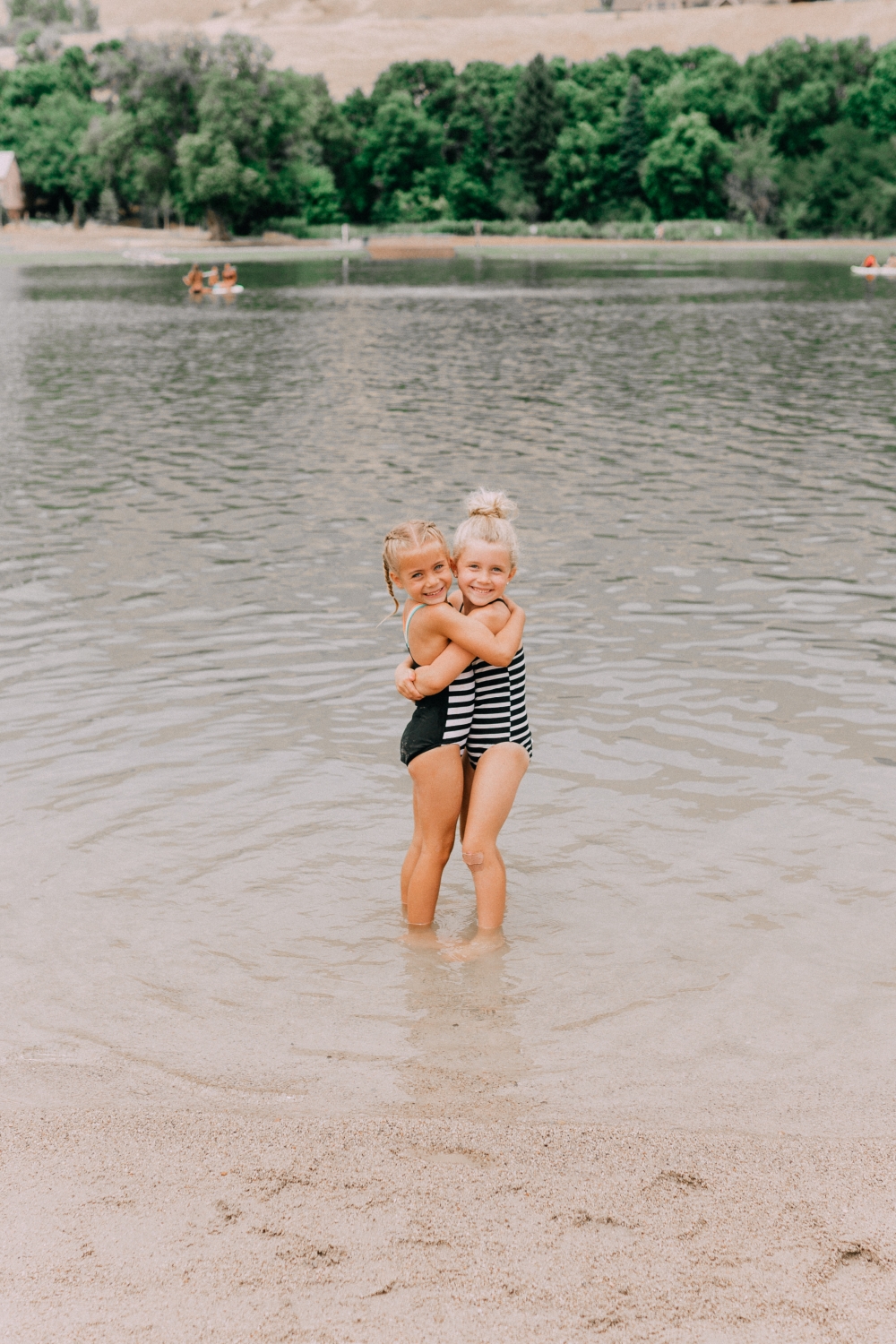 Reapplying suncreen alllllll day!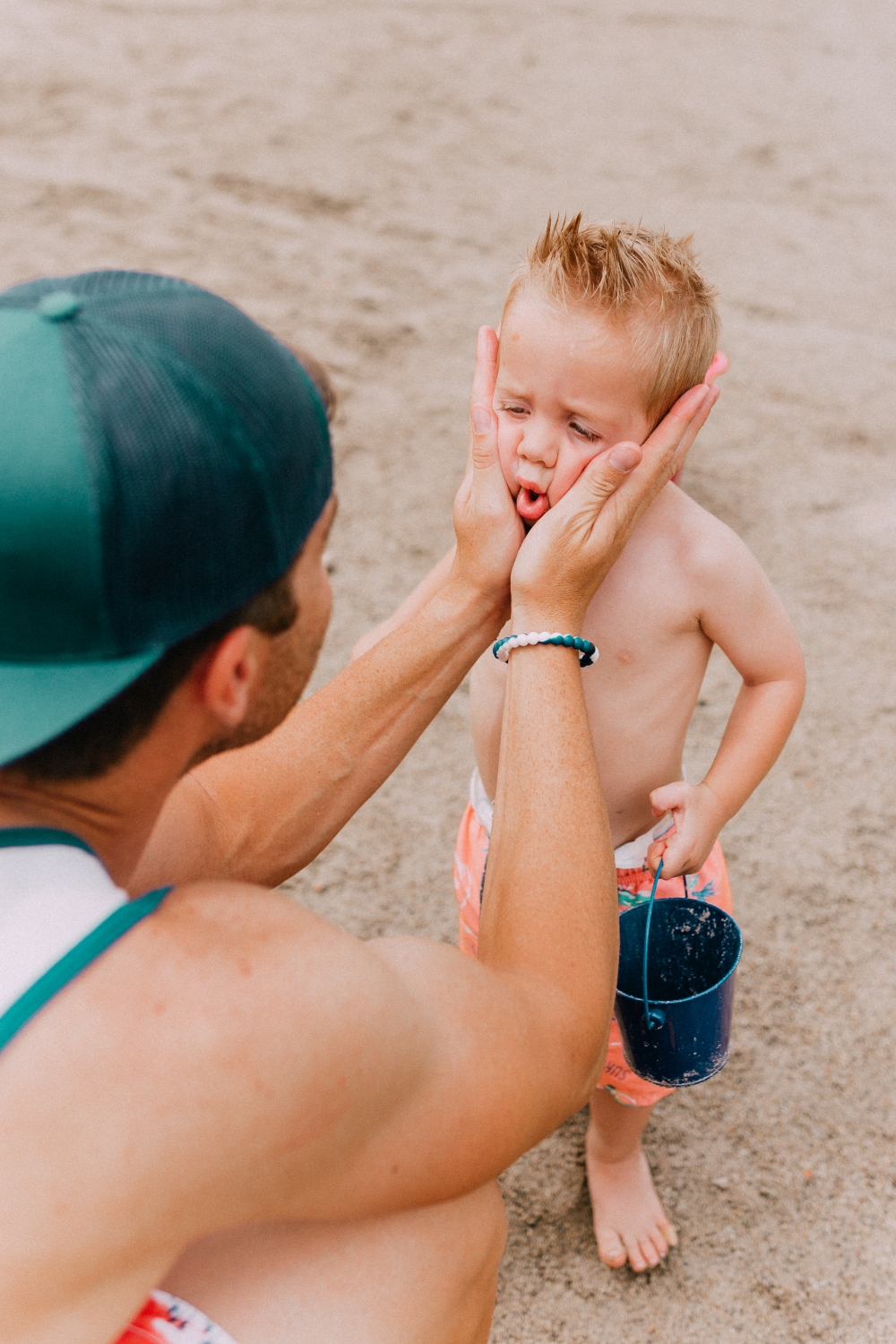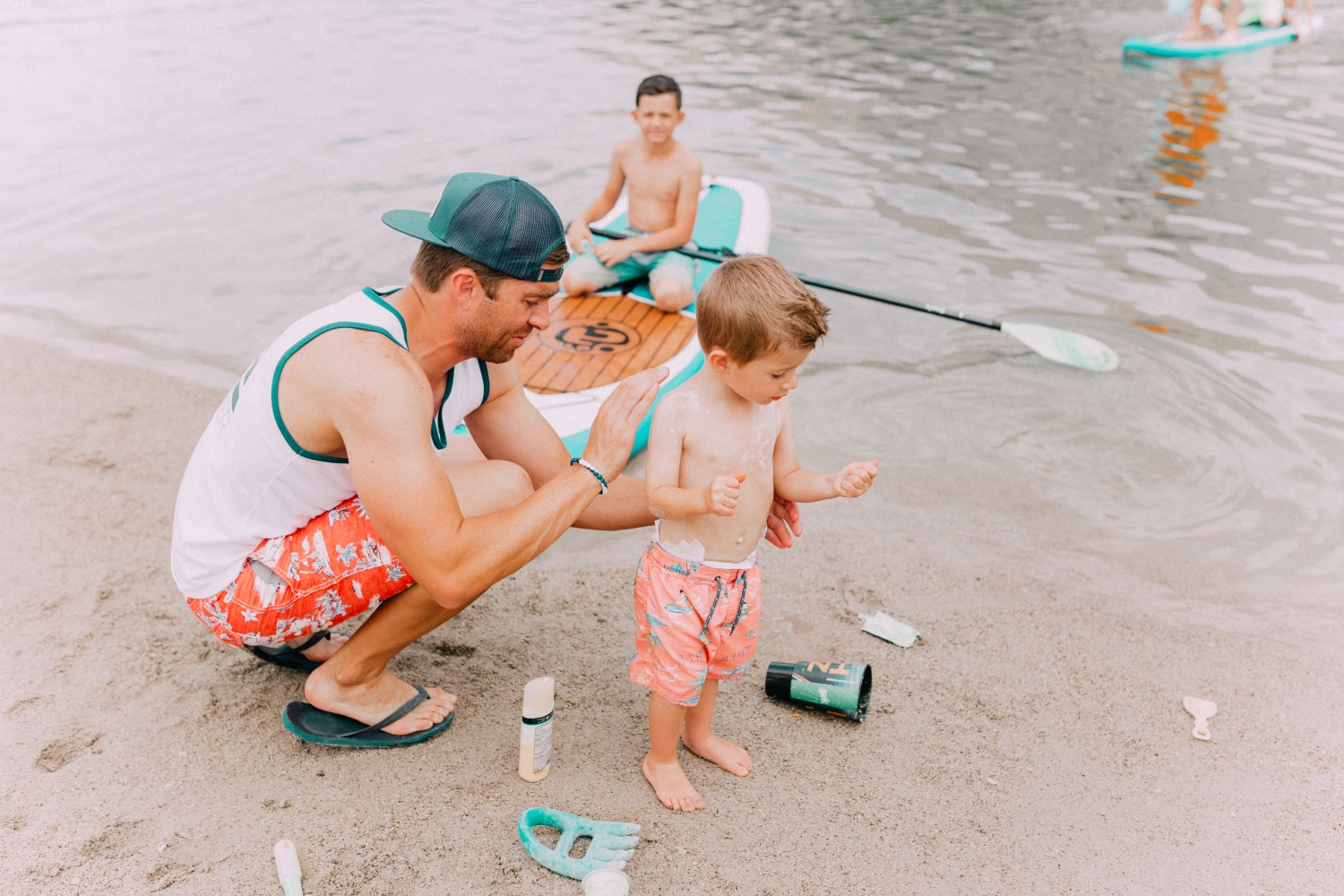 Have any of you been to the Springville Rez? It's nestled in some beautiful mountains, and it's just gorgeous. What are some of your favorite spots to take your family? Have you ever tried stand up paddle boarding? I don't wanna brag, but I'm dang good at it haha!!!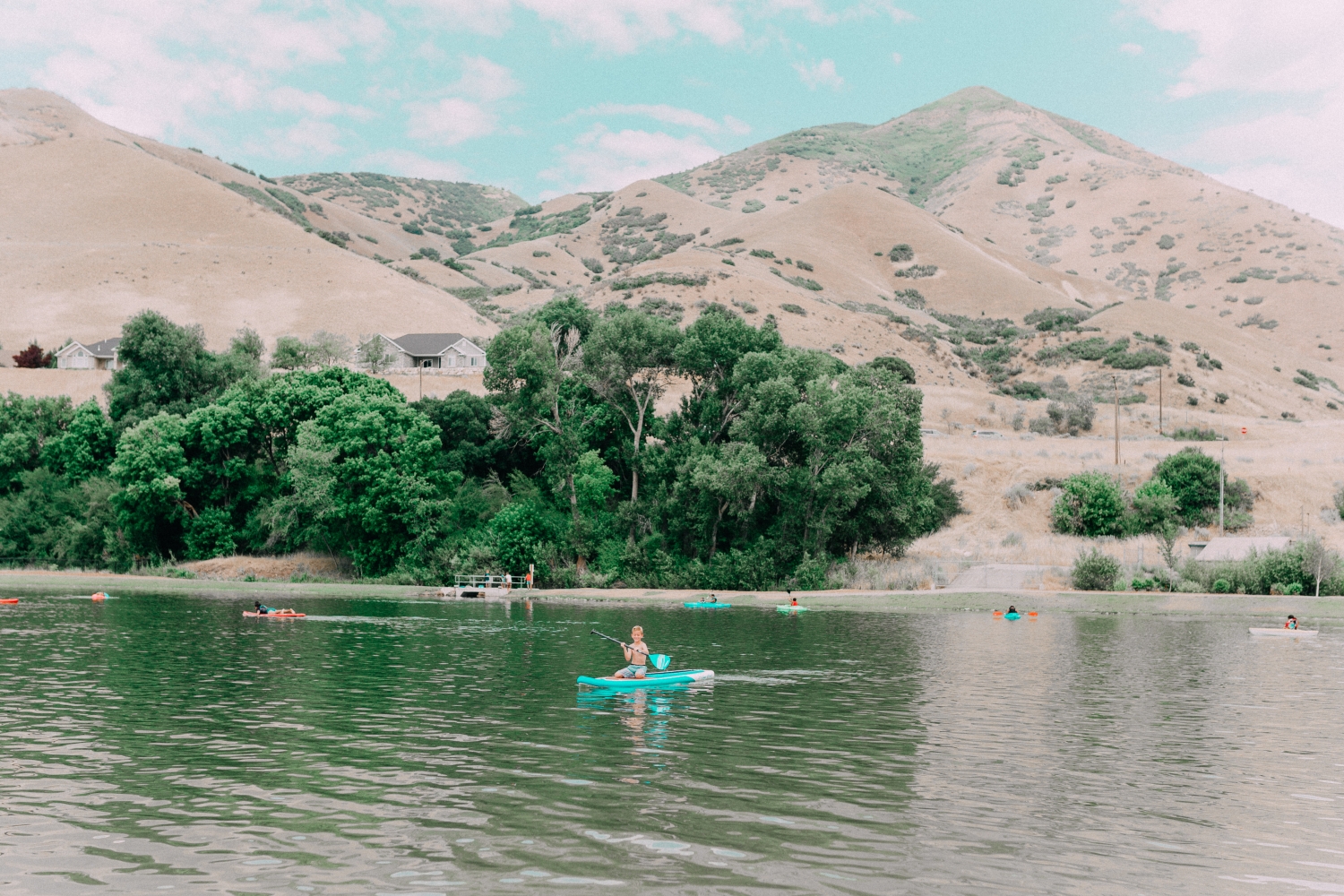 I hope you guys are all having a fabulous summer, and I encourage you to let your kids have a little more Be Time before school starts. Let them have unstructured play time where they can explore, create, and just BE! And while they're being, hand them some GoGo squeeZ applesauce to fuel their little minds. Happy last few weeks of summer my friends!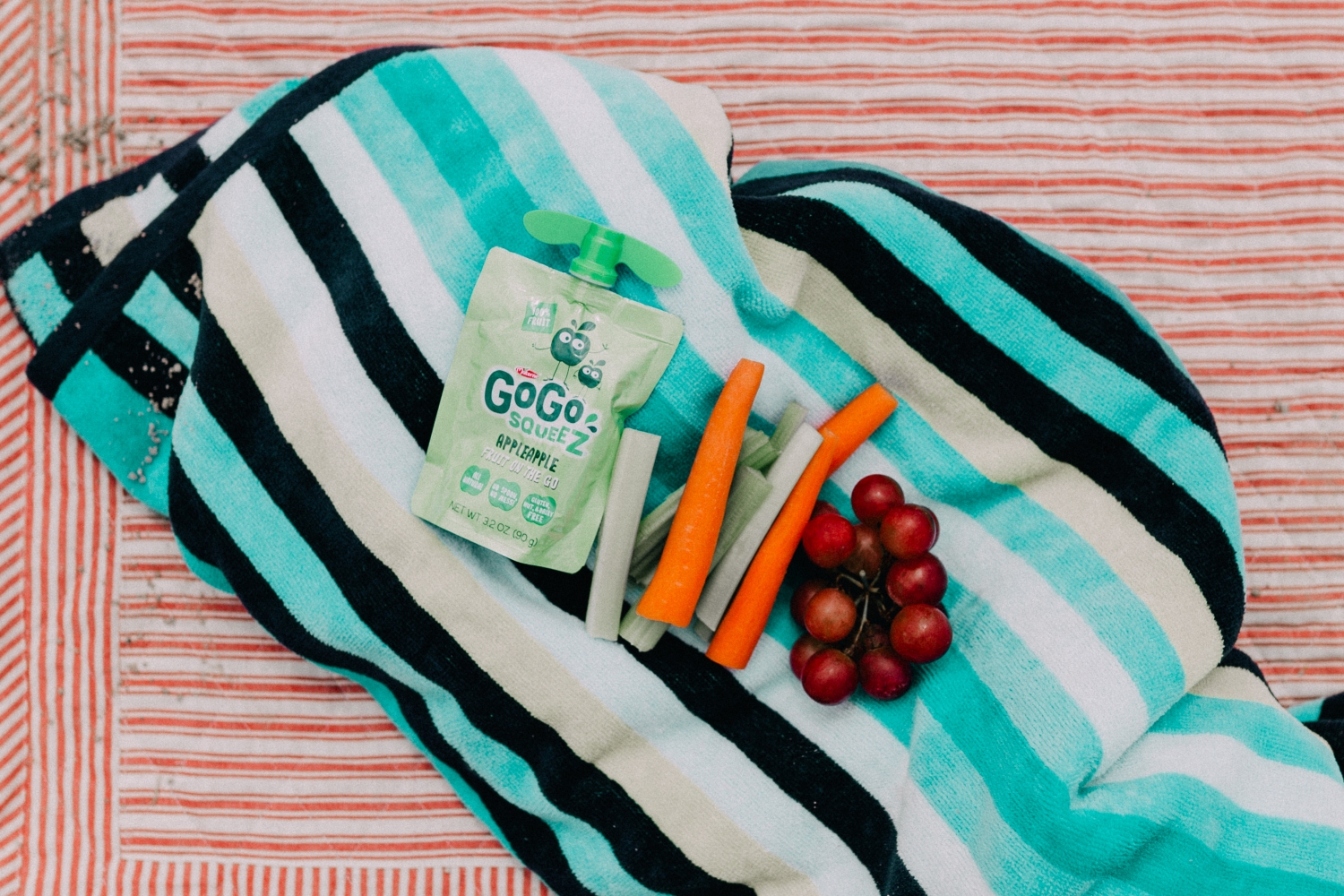 xo, Abby