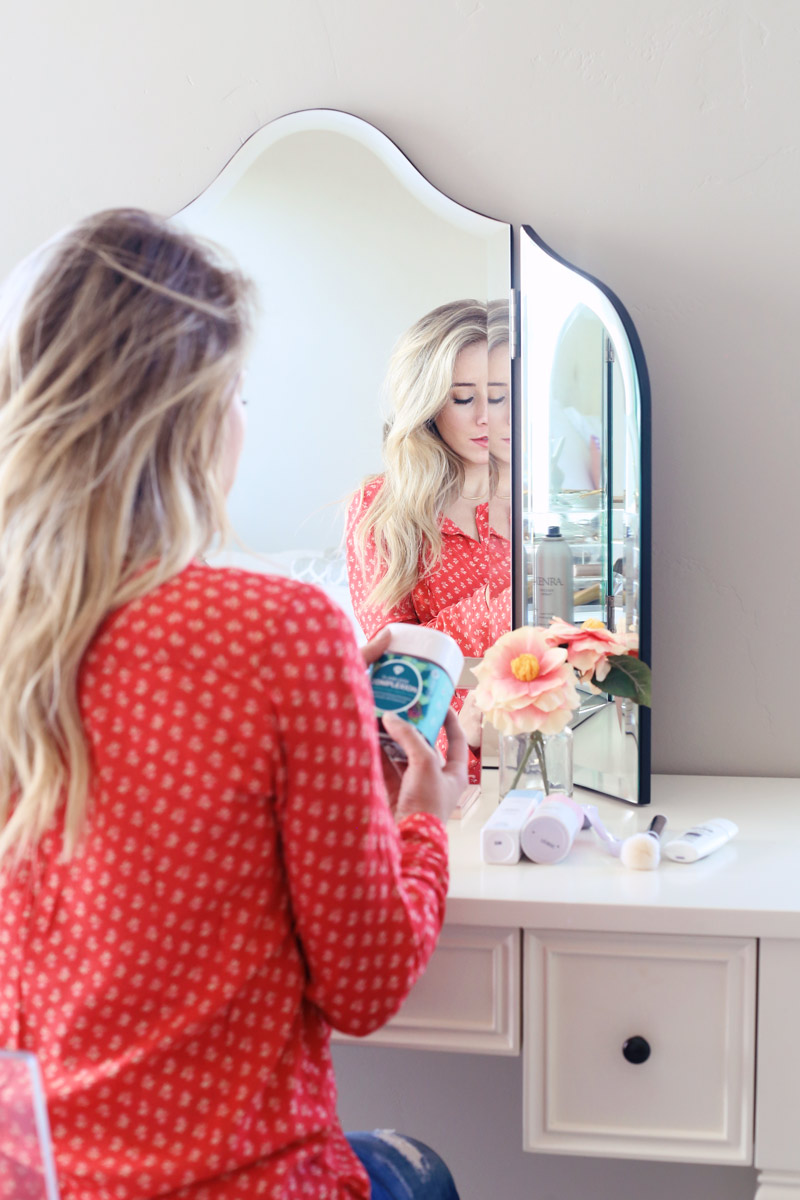 SPRIIIING ?!!!!! It's here guys. IT'S FINALLY HERE!!!! The weather this week has been amazing, it's getting me all excited for summer. And nervous becauuuse… well, I need to stop eating all the food haha ?. My beauty routine drastically changes when the sun starts shining. I start wearing less makeup, lighter colors and really start focusing on my skin care routine. I thought it'd be fun to share a few products that I've been loving lately and that will certainly carry me through all the weather changes!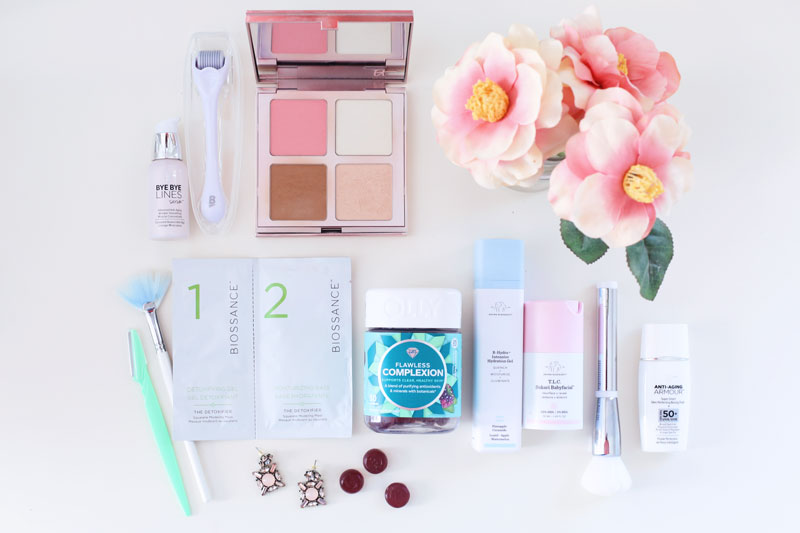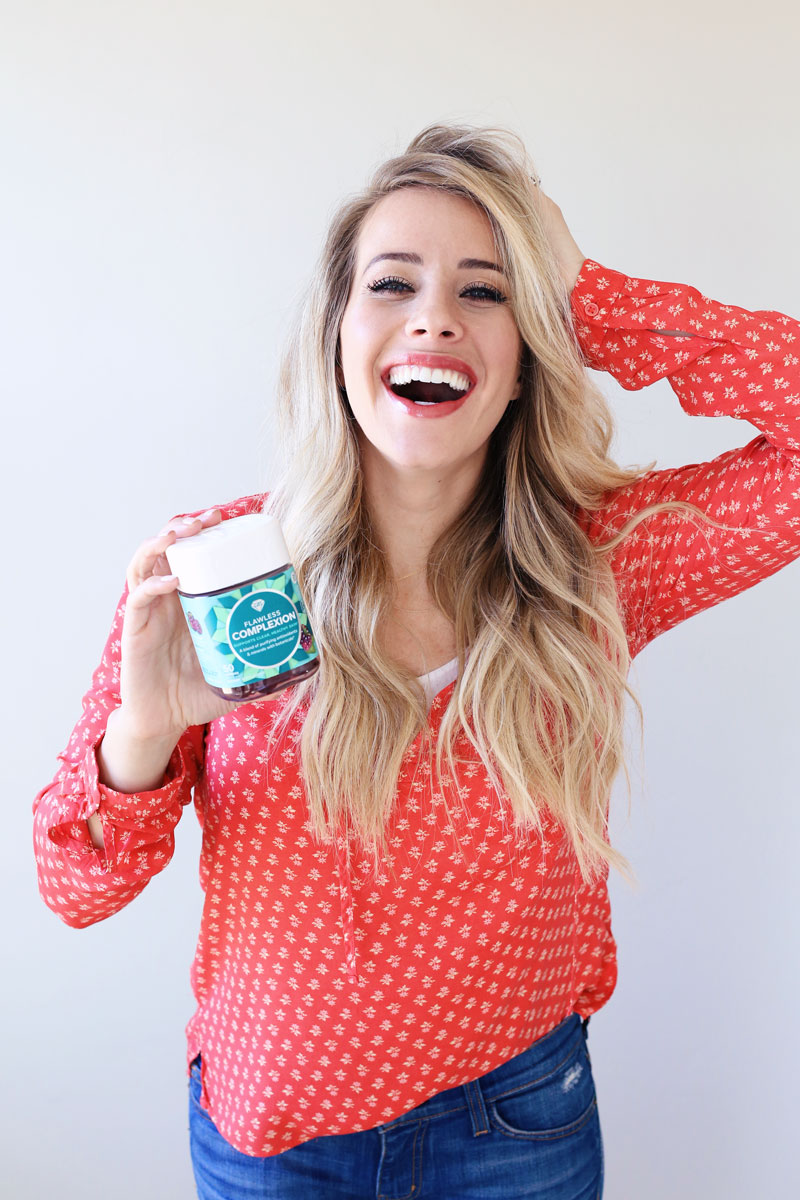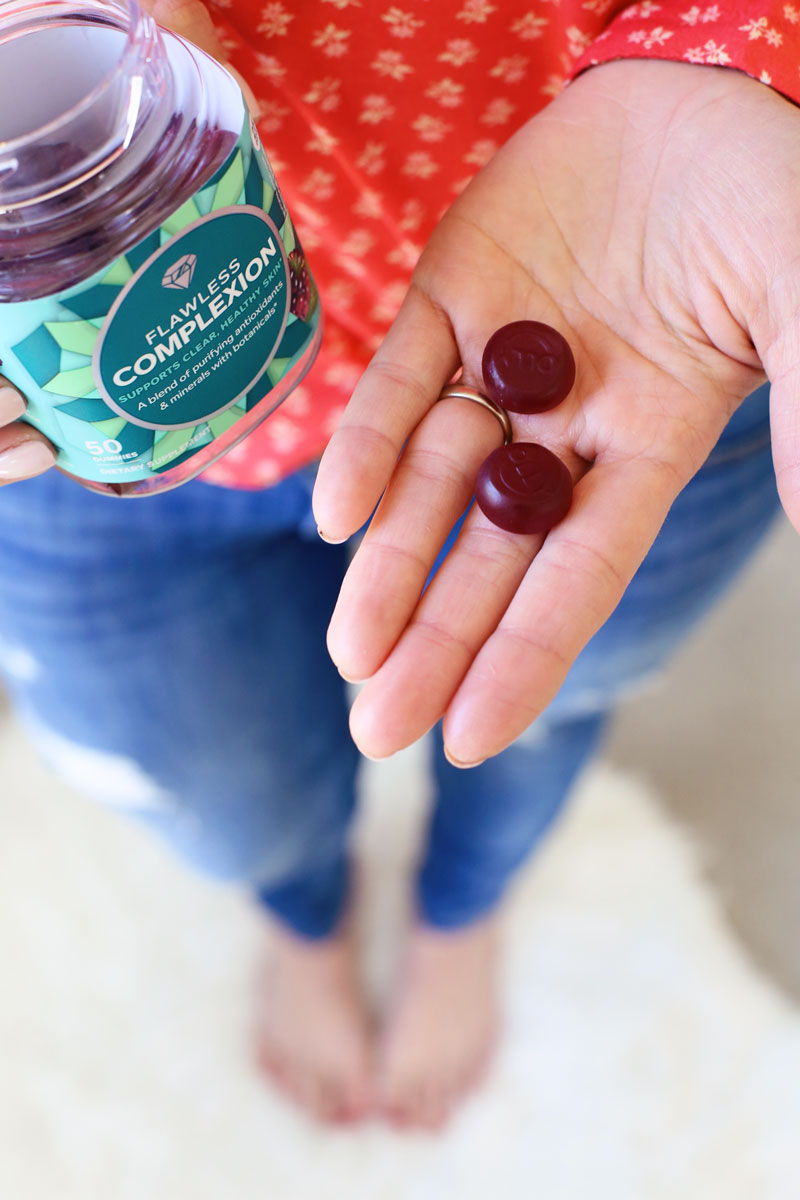 First up, vitamins. It's no secret beautiful complexions start from within! My skin looks its best when I'm drinking lots of water, eating healthy and taking my vitamins. No amount of product in the world can beat the power of just living healthy! One new treat I've added to my skin regimen is the new Flawless Complexion from OLLY. Stress, pollution, sweat, junk food… it's no wonder why our skin freaks out! I don't clean my makeup brushes as often as I should, don't get near enough sleep and I literally cannot stop eating all the Easter candy ?. These little gummies, which are DELICIOUS BTW, are packed with essential nutrients for healthy, glowing skin and they work from the inside out to help support a clear complexion. They're full of antioxidants that help fight free radicals and they've got minerals and botanicals in them that help with cell detox ??.
I also take several other vitamins from OLLY – always the women's multi and then I really love their vibrant skin and purely probiotic. My kids also have a bunch they take too! Have you guys tried any OLLY vitamins? I wanna try their goodbye stress ?? and the mega omega 3's next! When searching for the right vitamins, I think it's important to choose something you can be consistent with. We have a cabinet full of other vitamins, and we never take them because they're just not easy or convenient. And they certainly don't taste as good as OLLY does!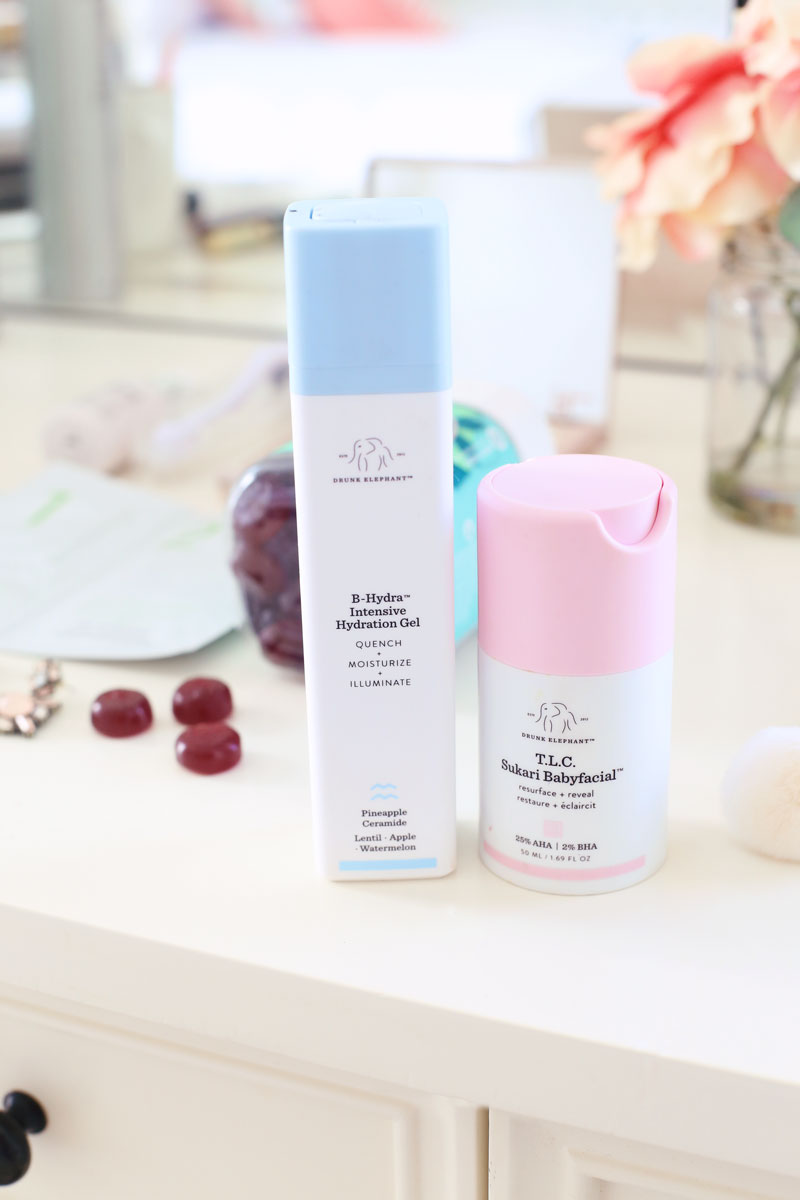 While I was in California with my sisters we stopped off at Sephora and I snagged these two products from Drunk Elephant. The first one is the B-Hydra Intensive Hydration Gel and it's so amazing if you have dry skin!!! You put it on after any oils and before any moisturizers or you can use it alone and it just quenches dry skin and helps with dullness and uneven skin tone. Now that I'm getting older and wrinkles are involved, I'm really trying to combat my dry skin ? . I've been meaning to snag their Lala retro Whipped Cream that claims to brighten and improves firmness in the skin. I'll let you know if I get it and how I like it!!
The product in the pink bottle is the TLC Sukari Babyfacial. This is more of a treatment, I use it twice a week. You leave it on for 20 minutes and then wash it off. It's really expensive, ugh all anti aging products are, but they're usually worth it! It gently resurfaces the skin and exfoliates the pore lining so you're left with a brighter, smoother complexion.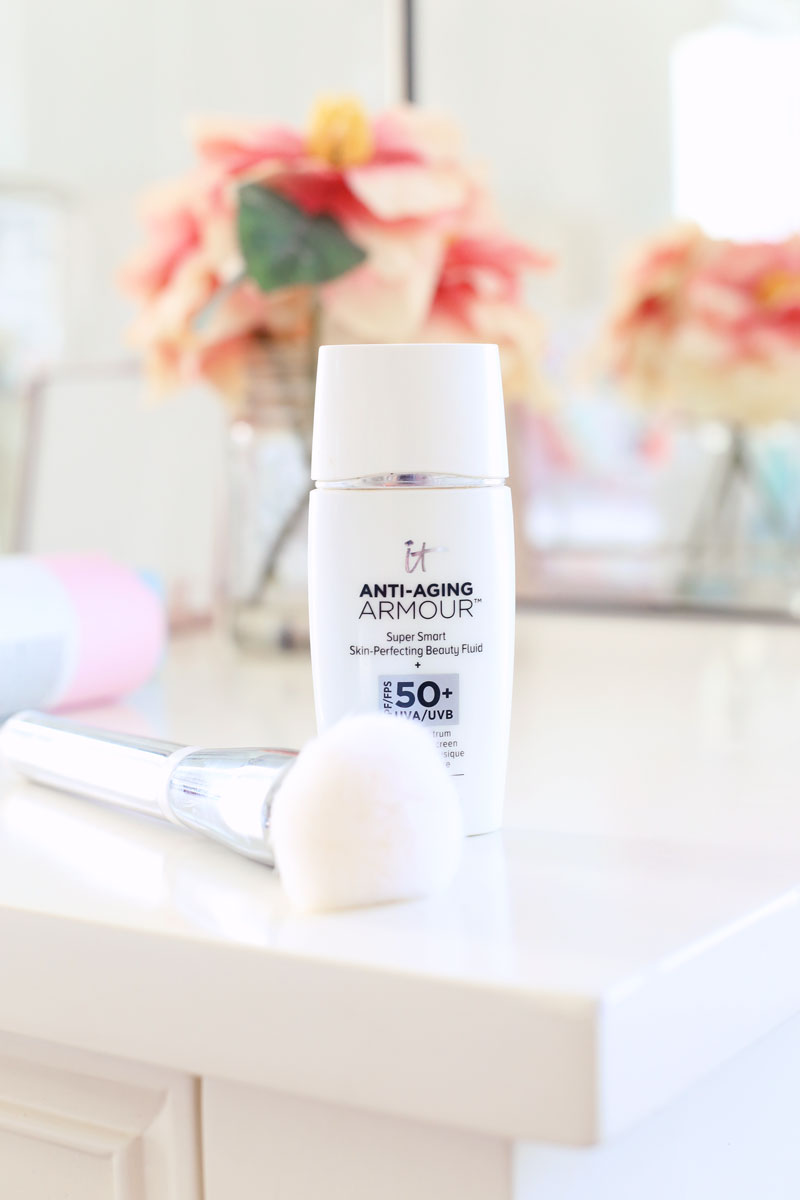 This. THIS IS A MUST!!!! I'm obsessed with IT cosmetics Anti-Aging Armor. I start wearing less makeup in the summer because it just looks heavy and cakey and I always sweat it off in the heat. And because of that sun, I start packing on the SPF! SPF usually irritates my skin and they always have a certain smell to them… you know the one? Not this! And for a BB/CC Cream it's pretty full coverage! There's only one shade, it's supposed to blend in with your skin tone. I don't know if it just matches me to begin with or what, but the color is perfect on me!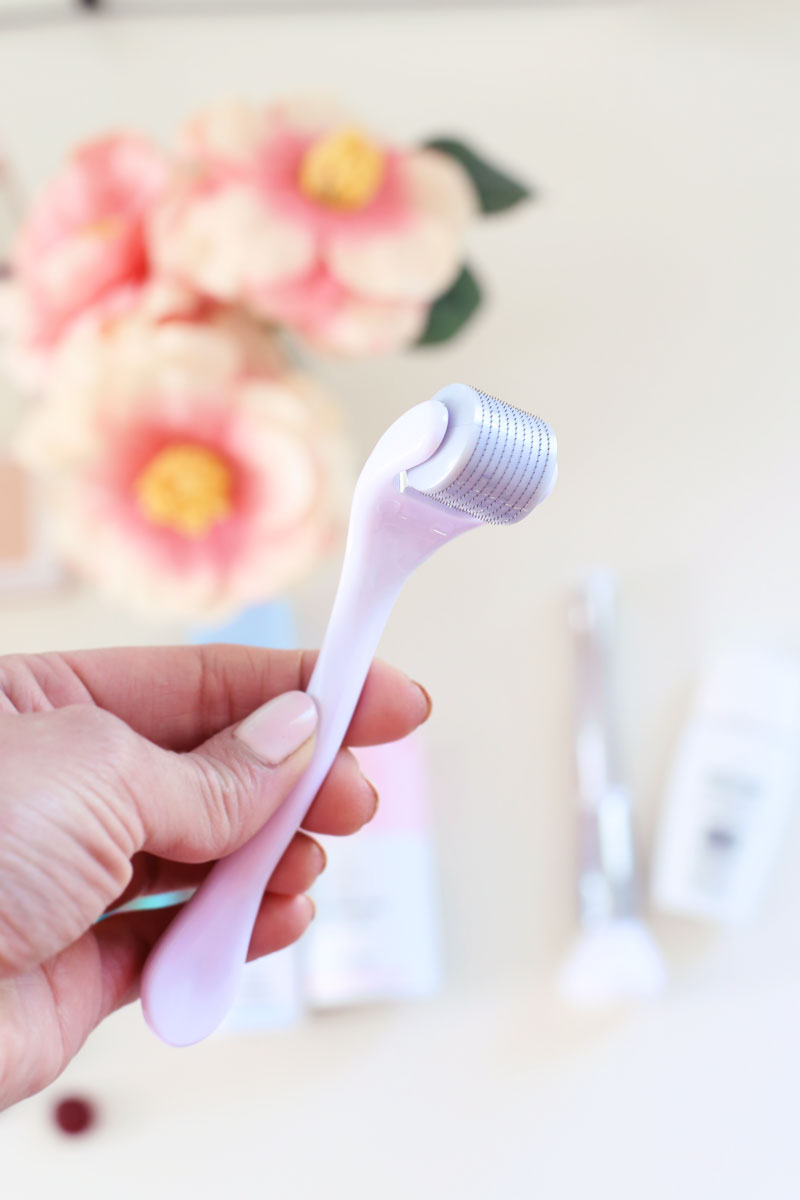 One thing I've been doing for a long time that has really helped my skin is microneedling. In a nutshell, you roll these tiny little needles along your skin and it triggers new collagen production. It only takes a minute or two and doesn't hurt at all. I use the 1.0mm tool and you only need to do it once a week. If you're looking for ways to improve your skin at home, try microneedling!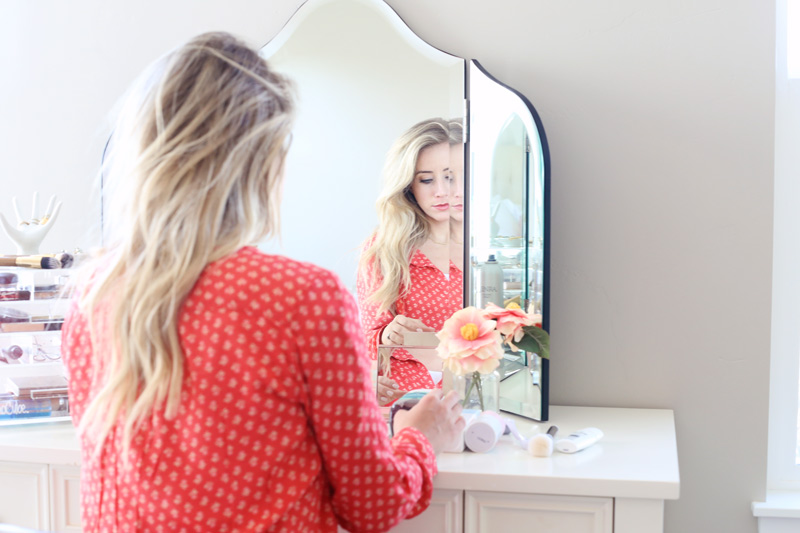 A couple other products I love are the masks from Biossance but I don't think they sell them anymore! So in that case, I'd have to say the Umbrian Purifying Clay Mask from Fresh, also the Bye Bye Lines Serum from IT cosmetics and then I've been loving the Je Ne Sais Quoi palette. The palette has illuminator, blush, bronzer and pressed powder and I like that everything is all in one spot!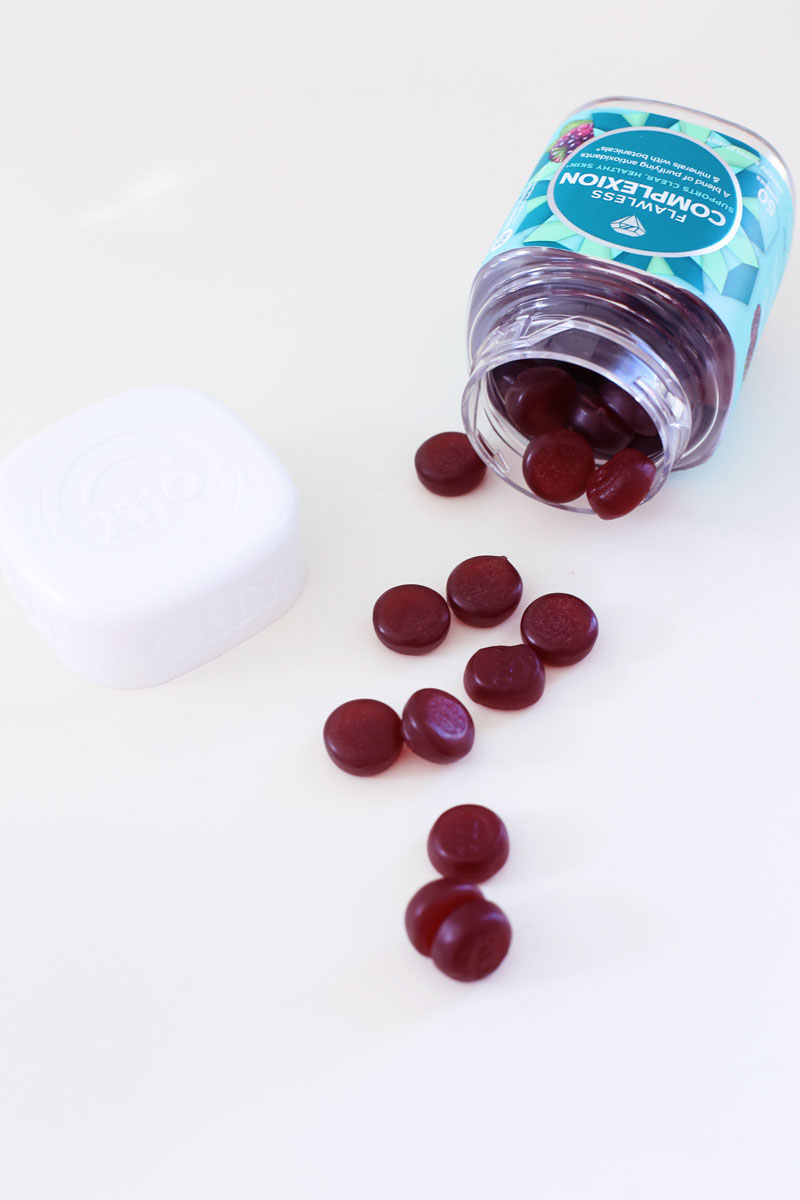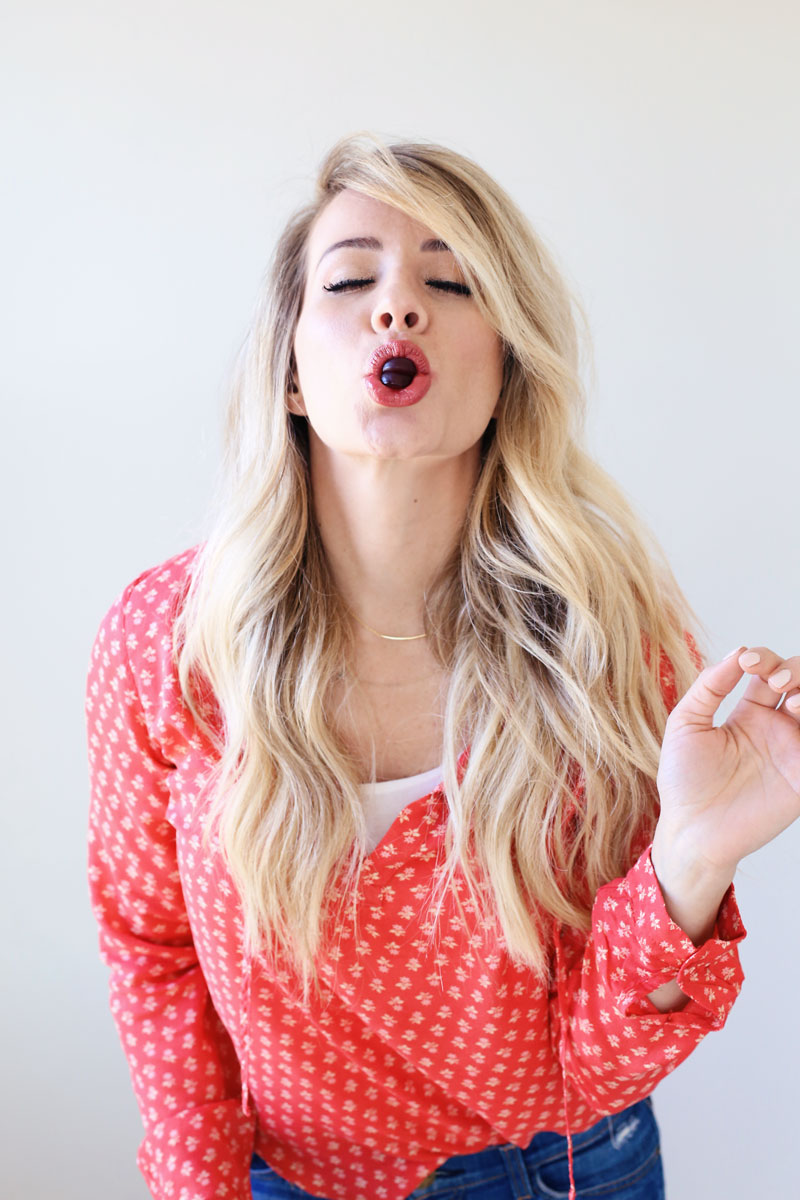 And there ya have it! A few things I'm using and doing to help my skin look its absolute best! But like I said earlier, there's no product better than just living healthy. Getting enough sleep, drinking enough water, eating healthy and exercising. If you aren't taking a multi-vitamin YOU NEED TO BE!!! OLLY gummies are my favorites and their Flawless Complexion vitamins are insane. You'll love them!
Are there things you're adding into your routine this summer? Products you love and use a lot or treatments and masks you swear by? You know how I am with my products and I'd LOVE to know what you guys have found helpful!
xo
Thank you Olly for collaborating with me on this post!!