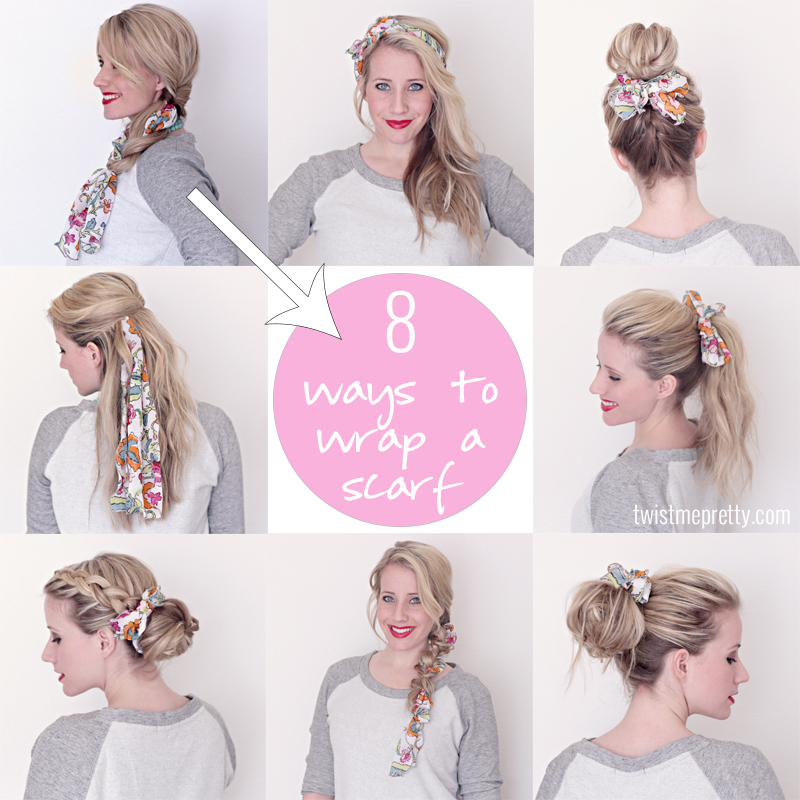 I am in LOVE with hair scarves so I thought I'd round up some of my favorite ways to accessorize with them! The wrap I have is from Novae Clothing and they no longer sell it. But because I love scarves so much I actually designed my own! I designed the scarves specifically for hair. They're long and narrow, have great drape and aren't too heavy with useless amounts of fabric like you see in other hair scarves. You can braid with them, they're great in thick hair and short hair and everything in between and they elevate every hairstyle! You can get them over at Flourish. Either way, you'll want something light weight and just long enough to tie around your head like a headband.
The Tutorials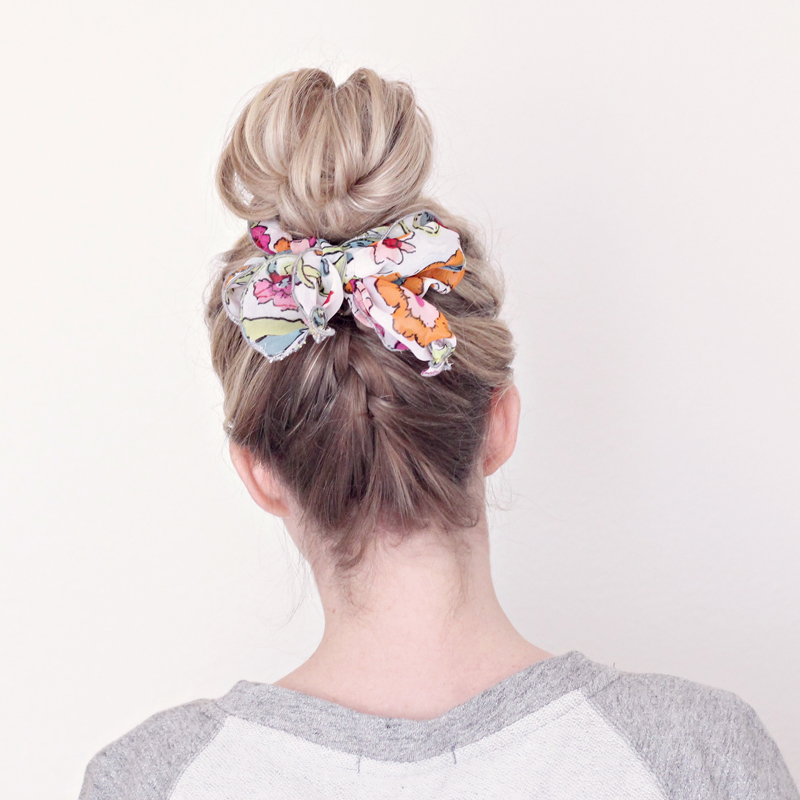 French Braided Top Knot >> This one is a little bit tricky because doing anything upside down confuses your fingers. Plus you can't see what the heck your doing so you've just gotta trust that it looks okay! You'll need to practice a couple times if you've never done an upside down french braid on yourself, but I promise you can get it. Make sure to say your steps out loud. You can check out this tutorial but instead of saying over like I do, you're going to say under… haha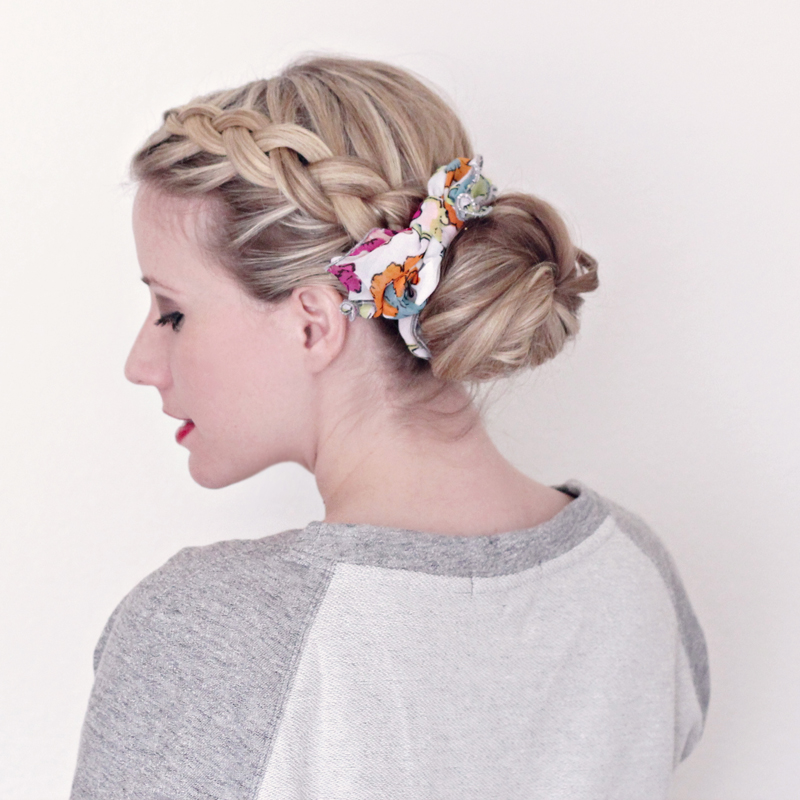 Dutch Braided Bun
>> You're going to do a
dutch braid
(also called corn roll braid, inverse braid, inside out french braid etc..) all the way down the side of your head. Gather your hair into a low side ponytail. Then I used a chignon, or a sock works, to make a messy full braid!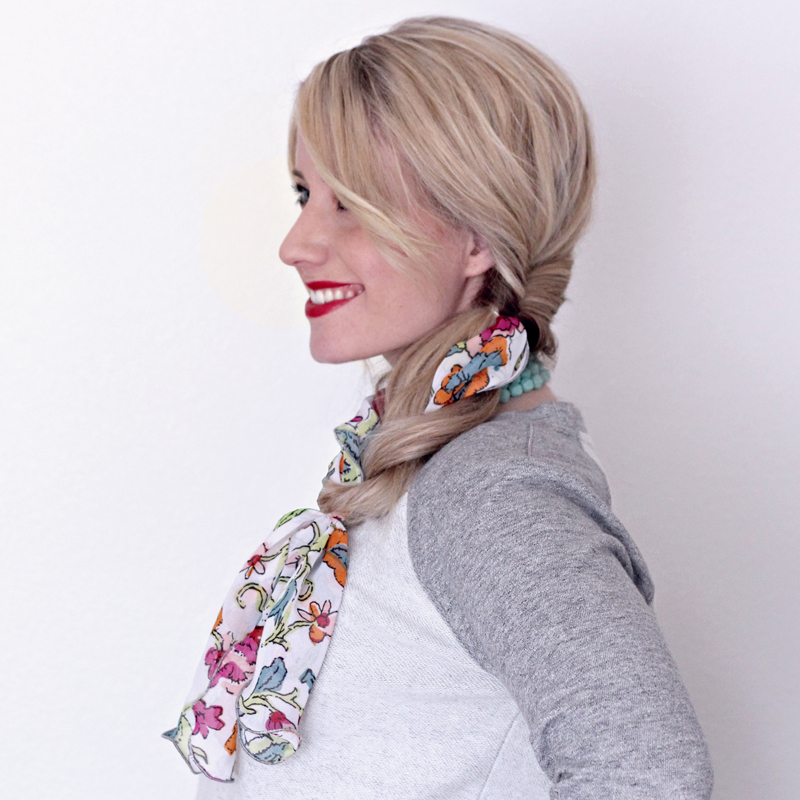 Loose Braid
>> Put your hair into a low side ponytail then make a topsy tail, tutorial here. Thread wrap through elastic and loosely braid. The wrap counts as one of your three strands of hair. Make sure to loosen the braid and the wrap before tying off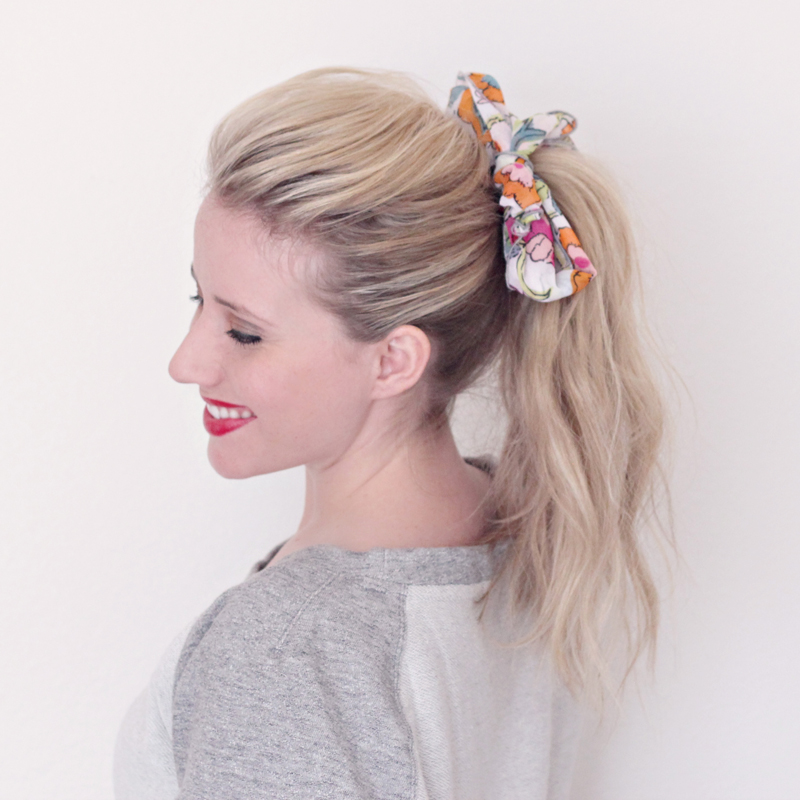 Basic Ponytail
>> Now you can do just your regular ponytail, or you can do what I did and pull your bangs back. Make sure to tease behind them and then I actually bobby pinned mine so that they were the perfect height and then I pulled the rest of my hair into a ponytail. After I'd sprayed my hair I gently took the bobby pin holding my bangs out.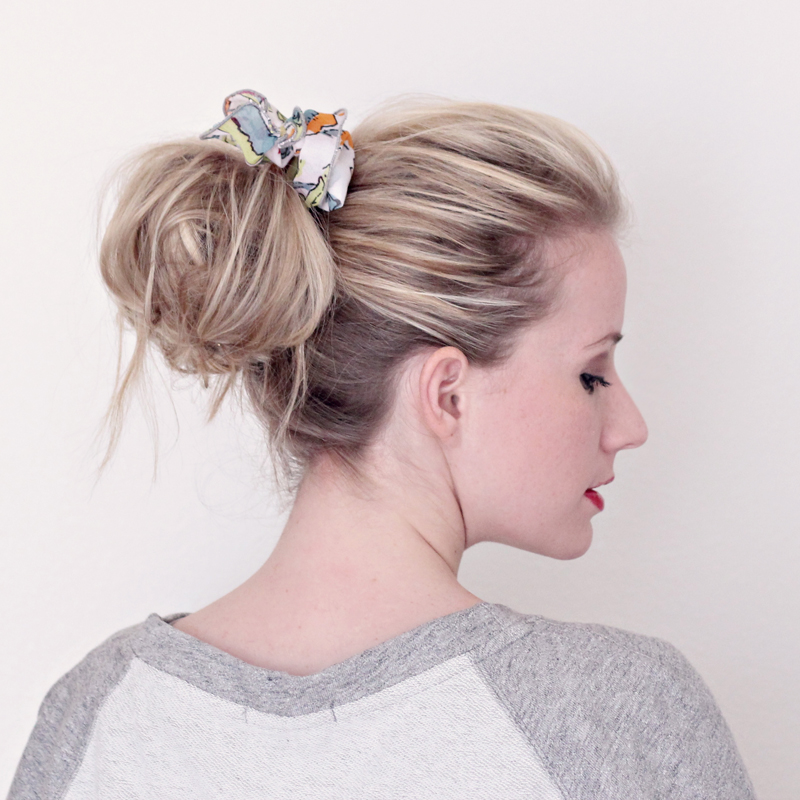 Messy Bun
>> Begin by wrapping your hair into a ponytail with a thick elastic. On your last, for lack of better words, pass, don't pull your hair all the through the elastic. Your just putting it into a basic bun. Then you'll take a little clip or some bobby pins and you'll put the clip into the center of the bun to give it a little height and volume. If you'd like a tutorial let me know and I'll get one up!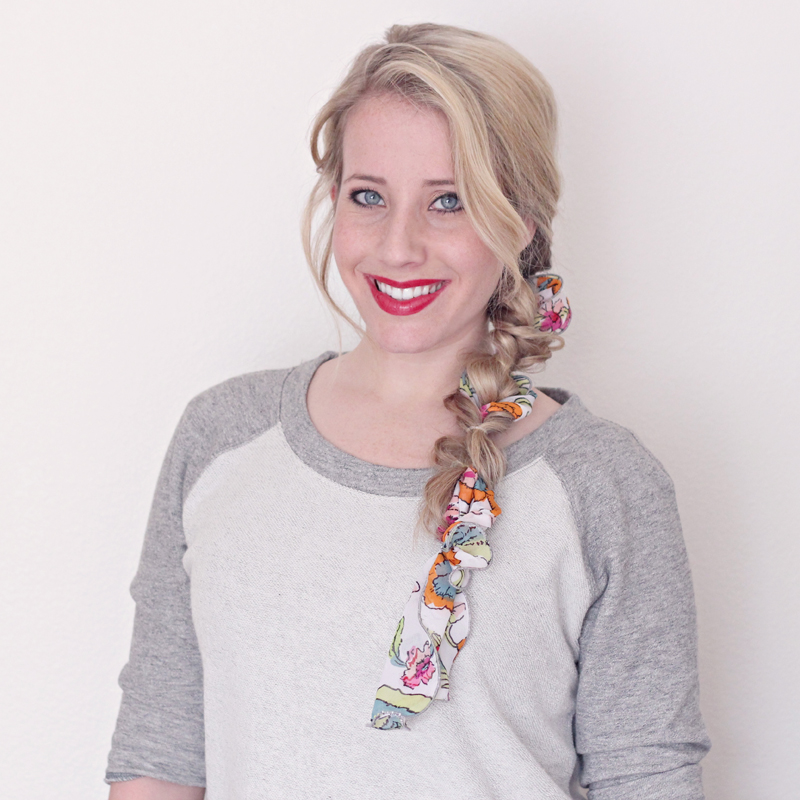 Faux Fishtail
>> This has been such a popular
YouTube video
that I'll be making a picture tutorial here soon. It's just topsy tail after topsy tail that creates a look similar to a fishtail. It's one of my favorite hairstyles, perfect to teach dads! You'll just need to thread your wrap onto your first elastic and then I've pulled out my hair a lot in this photo. So that it's super bubbly. I like this style because it makes your hair look much longer than it is!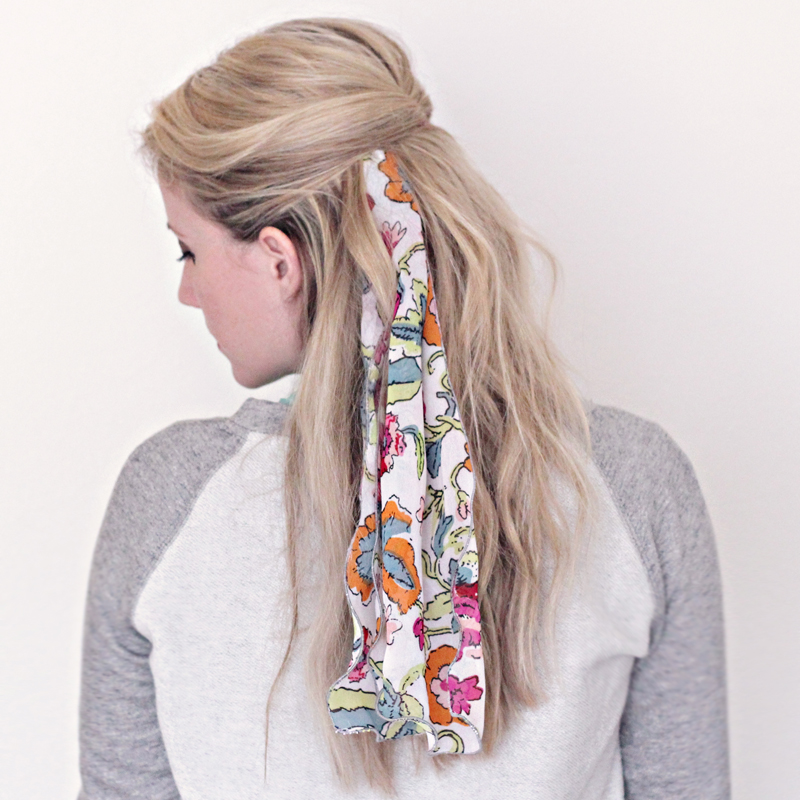 Half up Surprise
>> Near the crown of your head, a couple layers under the top pieces of hair, take a small strand (size of a pea) and tie an elastic around the top of it, near your scalp. Then thread the wrap through the elastic and pull the rest of your hair half up. Half up tutorial
here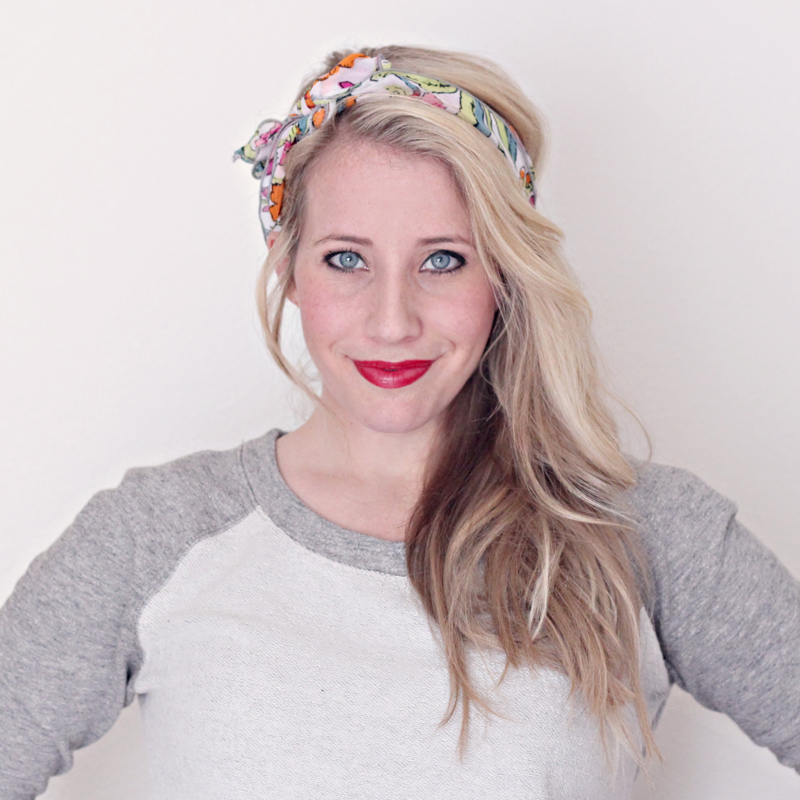 Over the crown
>> This one is self explanatory. Just make sure that the wrap sits loose enough on your head that it's not puffing your hair! To find the tutorial on the curls, click
here
Hope you enjoyed!