This knotted bun is so easy and so cute! Two knots and one messy bun– perfection! I hope you love this easy knotted bun hairstyle as much as I do. With spring around the corner and temps warming up, it's the perfect style to get your hair off your face and neck and still look beautiful and put together.
One thing to note for this knotted bun hairstyle, you will need textured or dirty hair for this style so the knots stay in place. If your hair is fine or freshly washed, you will want to add texture spray or texture powder for added grit. This makes this knotted bun perfect for day 2 or day 3 hair!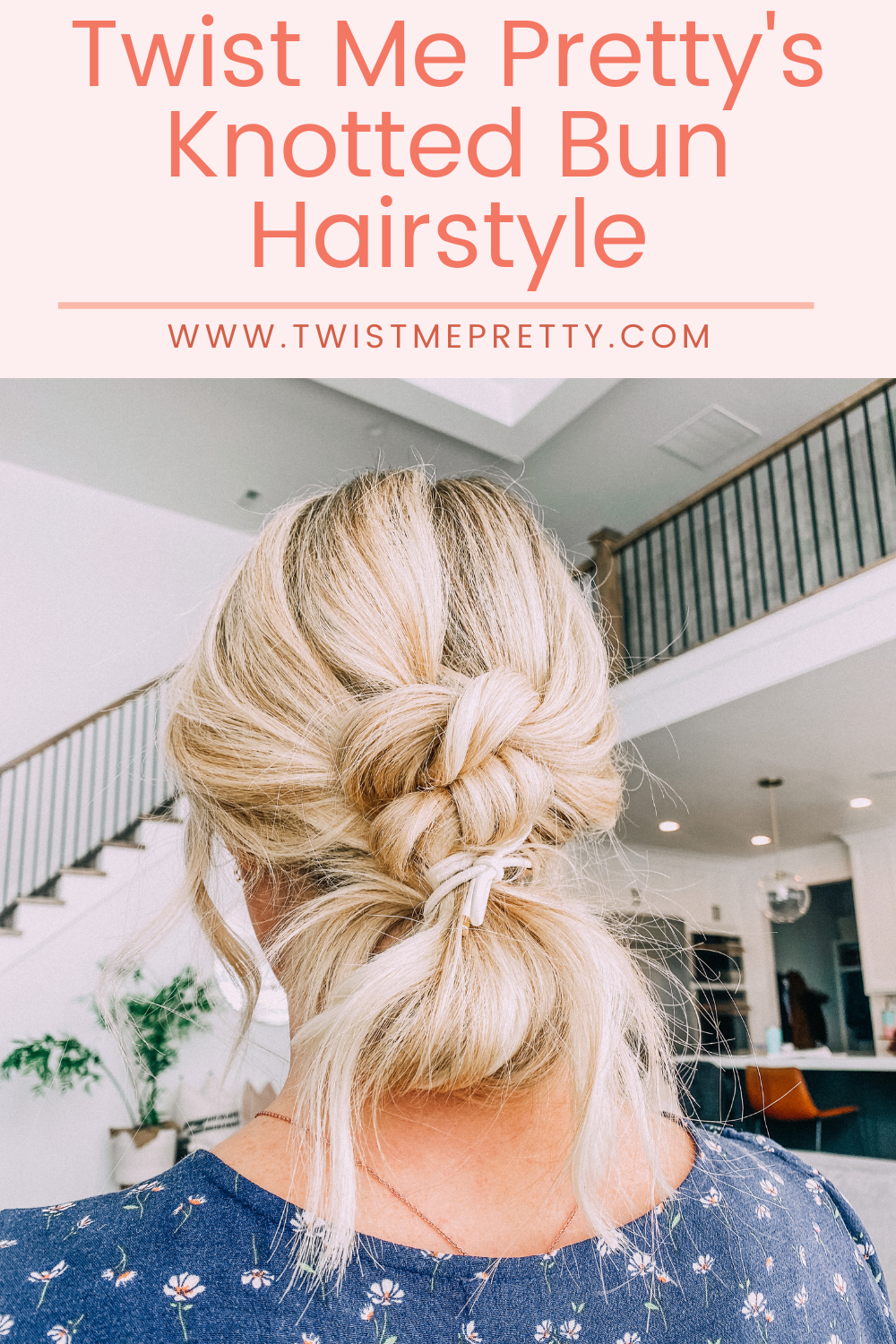 How to do an Easy Knotted Bun Hairstyle
Step 1
Part your hair normally. Gather the top sections of your hair and sweep your hair to the back/crown of your head. Pull out hair to frame your face, if desired. Keep each section separate in your hands, left section with your left hand, right section with your right hand.

Step 2
Tie the two sections together at the crown of your head into a simple knot. Tighten it against your head.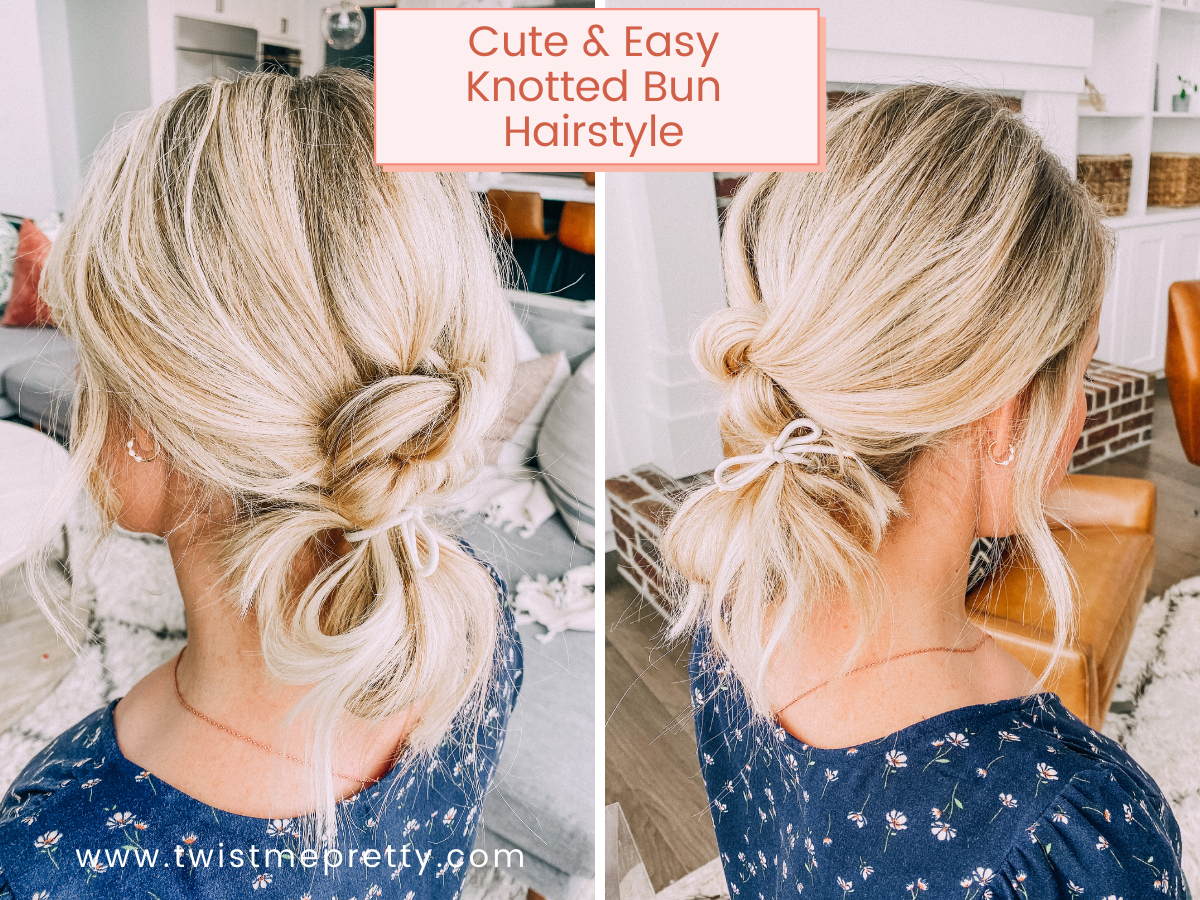 Step 3
Holding both sections in one hand, but separating them with your fingers, grab another section of hair from the front of your head and pull it back, joining it with the corresponding section from the first knot. Repeat for the other side of your head.

Step 4
Tie another knot with the combined sections of hair. Make sure to keep the knots tight. You will end up with something that looks similar to a square or double knot.
Step 5
Gather all of the rest of your hair and combine it with the sections you have used for the knots. Use an elastic (I love these elastics from Flourish!) to create a small messy bun at the nape of your neck. Adjust it as needed.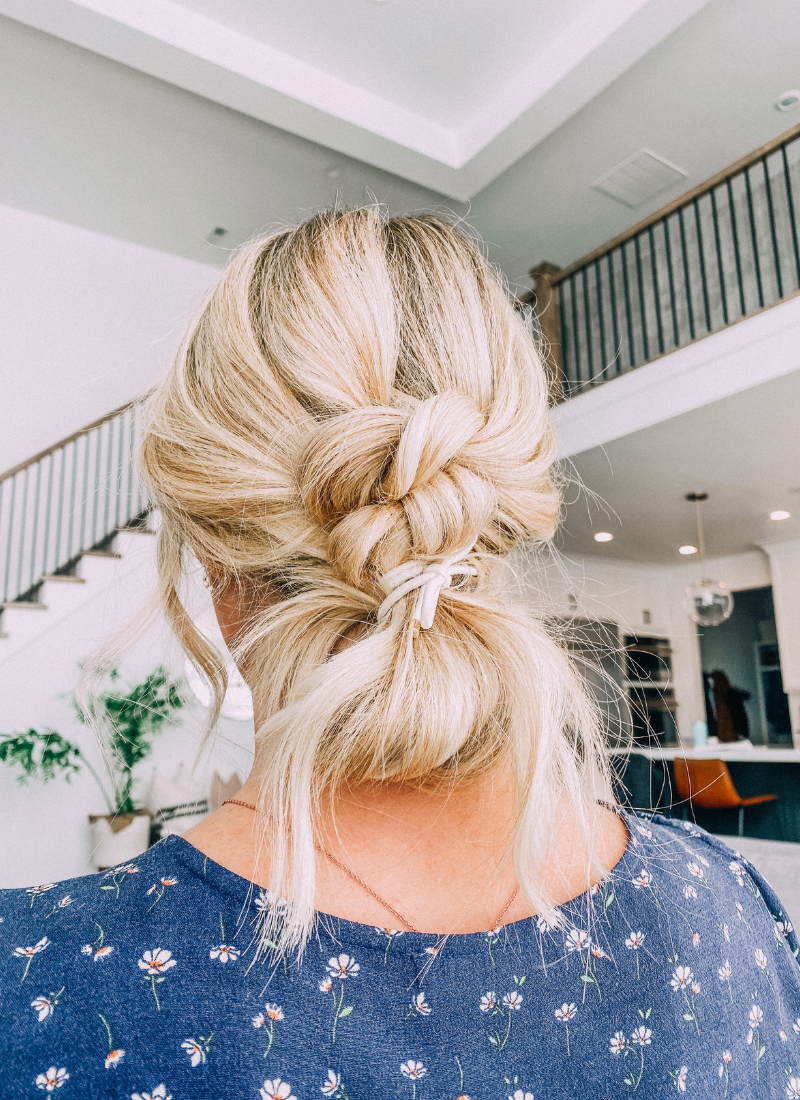 Step 6
Insert a bobby pin into the top knot parallel to the knot itself to hold it in place against your head. Stretch the knot to soften the hairstyle and fluff the knots.
Once you finish you finish your knotted bun hairstyle, take a picture, share it on Instagram and tag me in it @twistmepretty. I love seeing your cute hairstyles! If you want to dress up this easy hairstyle, choose a more sparkly hair tie and bobby pins.