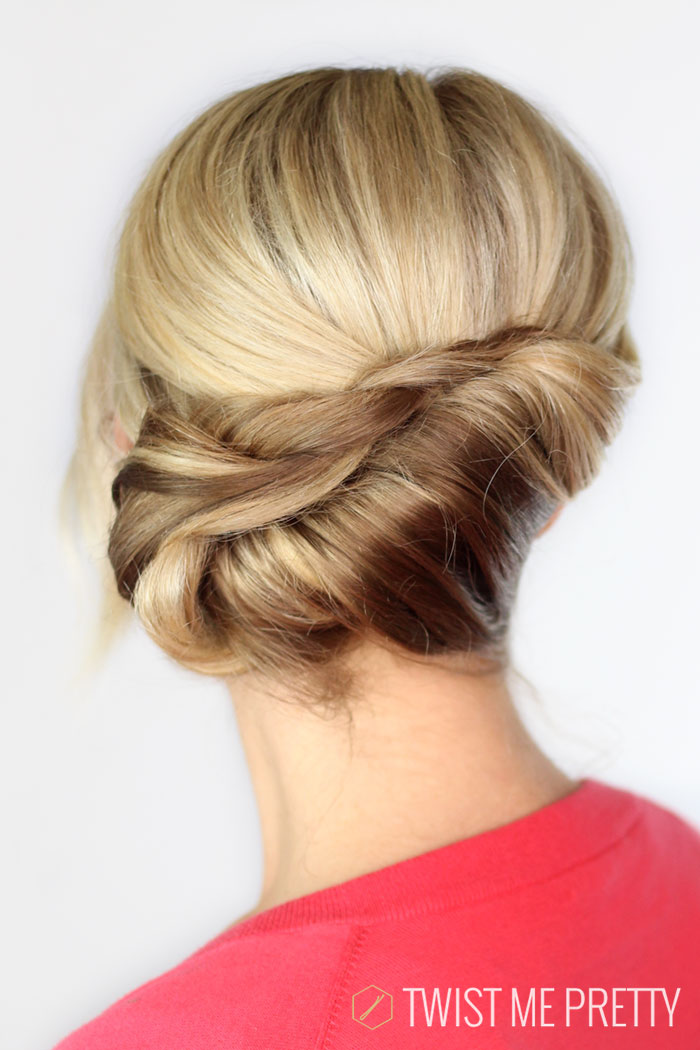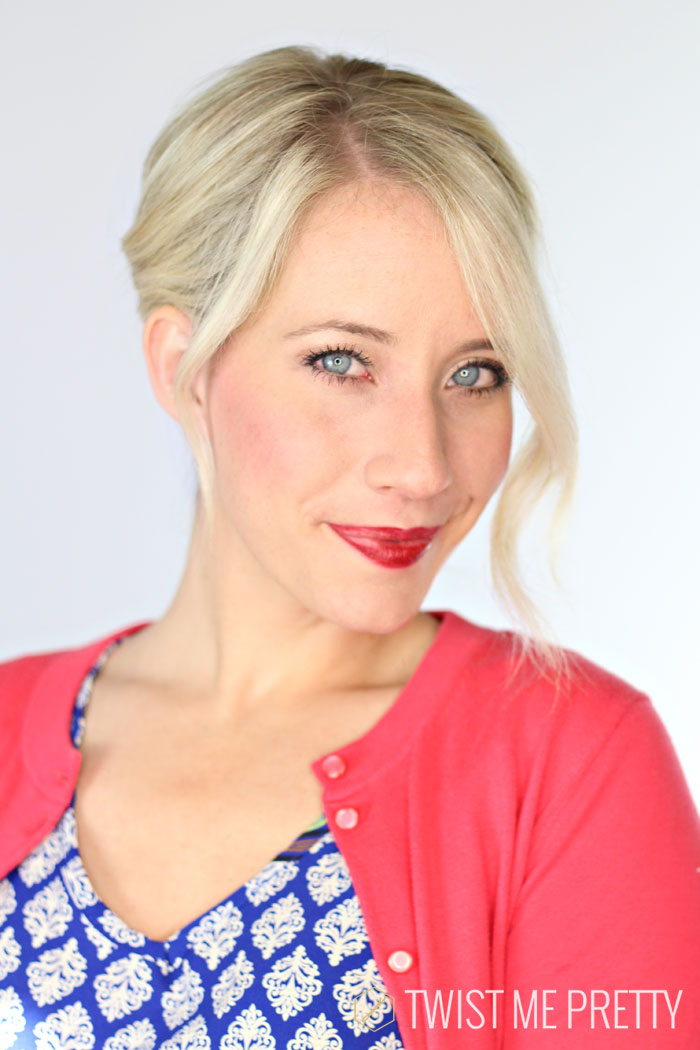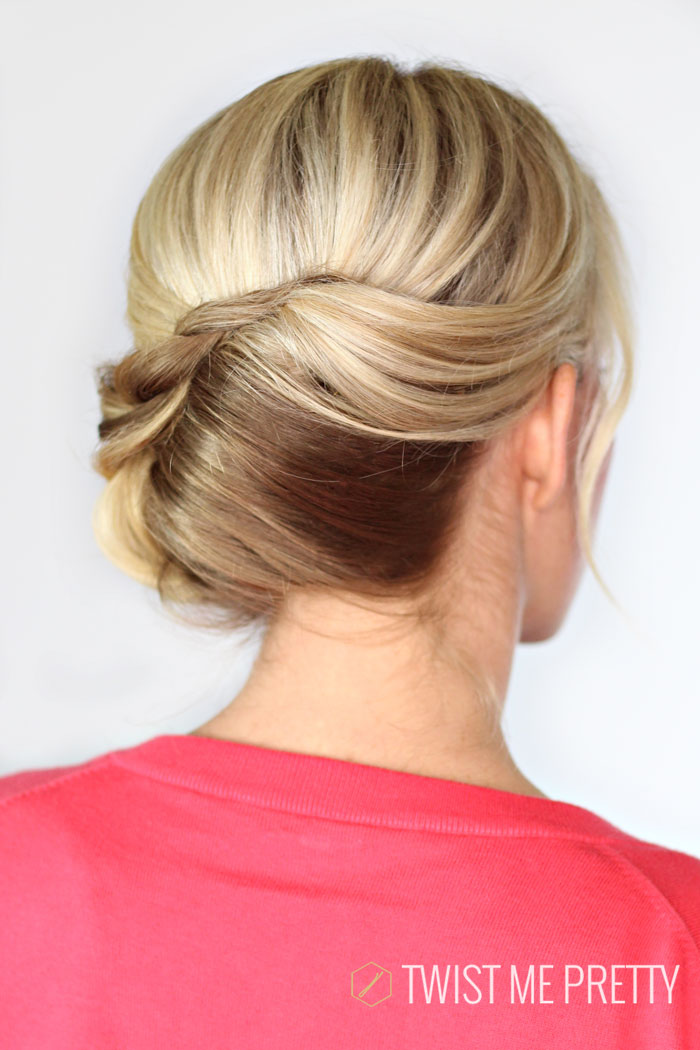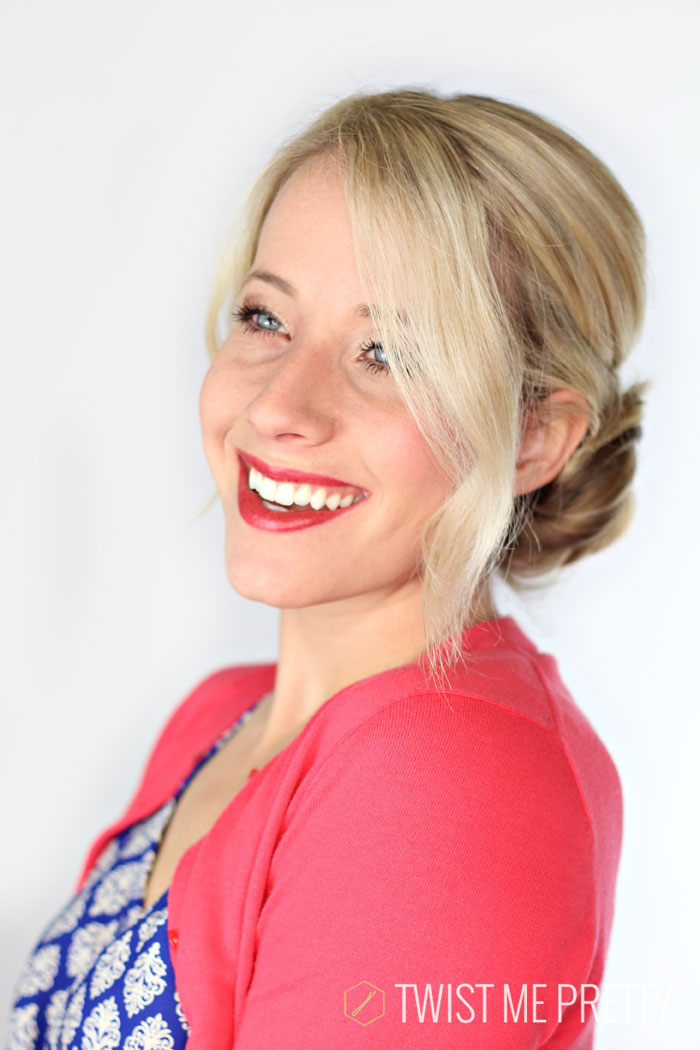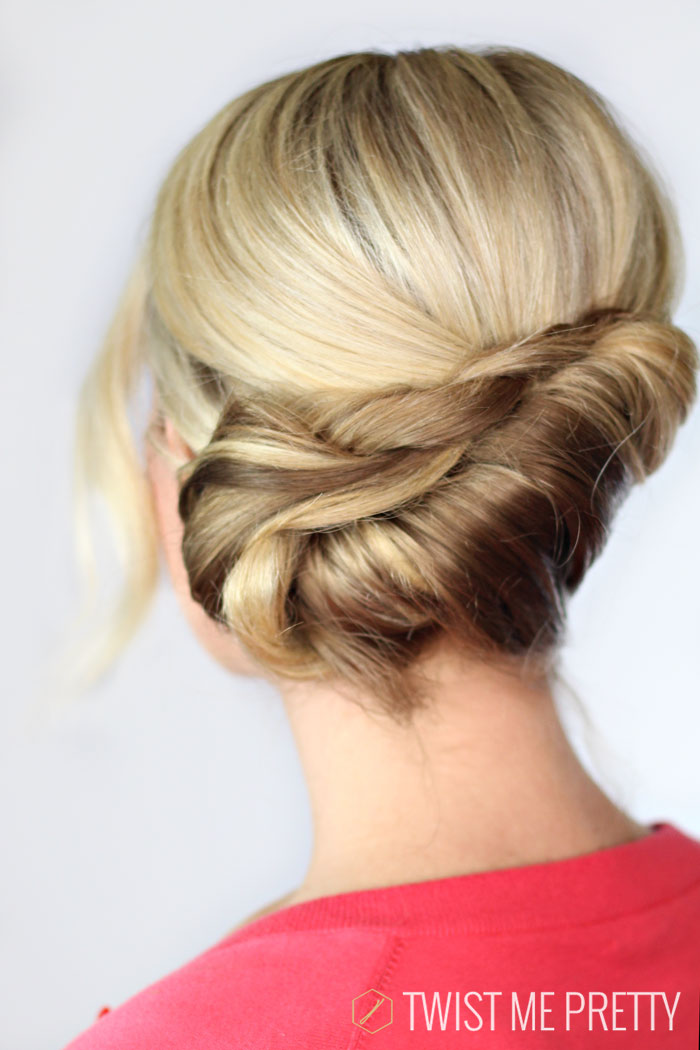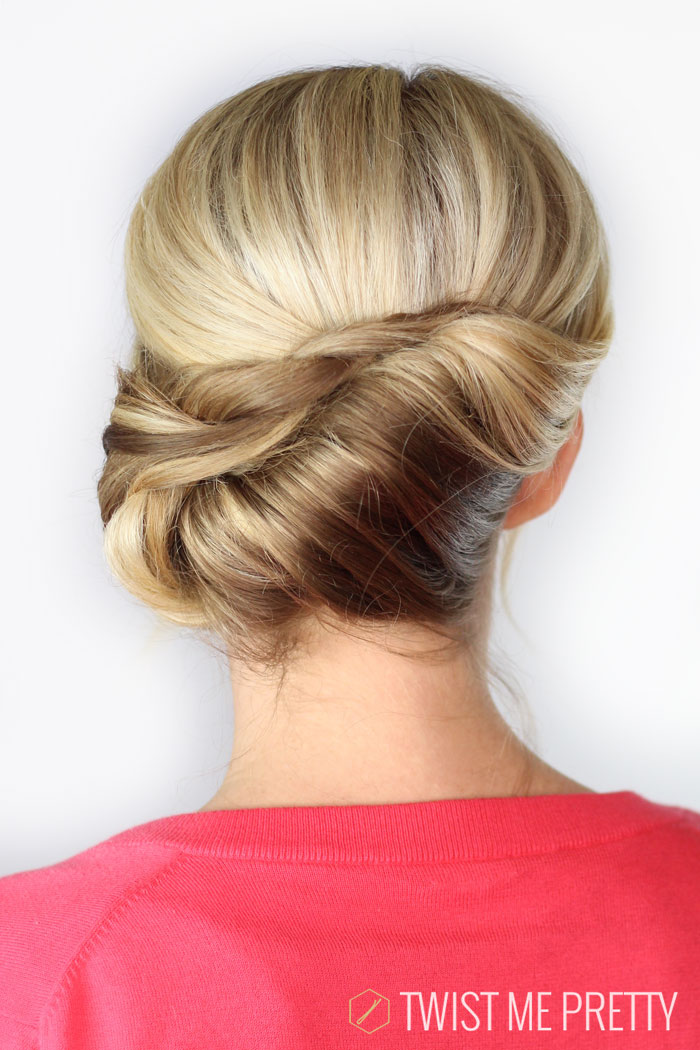 DAY THIRTY!!!! I seriously cannot believe it's here! Ending this challenge is so bitter sweet for me. I've loved connecting with so many new friends and having something new to share everyday, but I'm not gonna lie… this has been stinkin' HARD!!! I'm ready for a nice long nap. And an entire bag of Cadbury Eggs haha! I really hope you've enjoyed following along in the 30|30 challenge and I hope you come back to visit often! Thank you so much for taking pictures of your inspired hairstyles, I've loved seeing you beautiful girls on my Instagram feed. For the last day I chose this elegant twisted chignon. It's a quick upstyle that can be worn with a t-shirt and jeans or a formal gown. This style takes me less than ten minutes to do from start to finish and you don't need curly hair to start — it's definitely a style you need to keep up your sleeve!
Step-by-step instructions:
Take a small section of hair from the front (thinner side) and drape it near the middle of your head, secure with an x of bobby pins
Take another section directly below the first section, drape back and secure slightly to the left of the first section with an x of bobby pins
Take a small section of hair from the other side (heavier side) and wrap it around your two fingers of the opposite hand creating a small roll. Place the roll on top of the bobby pins and secure by inserting a bobby pin into the roll
Take another small section from the front, directly beneath the first section, and roll back securing with a bobby pin right on top of the criss-cross bobby pins
Continue down the hair until you've reached the end
You should have a small tail of hair left. Split it in two, twist the sections together and secure with a clear elastic
Wrap the twist up and cover the seam we've created. Tuck the ends inside the hole at the very top of your chignon and secure with bobby pins. If your twist needs to be manipulated a little to hide the seam, go ahead and secure what you need to with a few hair pins or bobby pins.
Spray with hairpsray
>>>>>> I have to introduce you to THE cutest shop on etsy. It's called One Little Belt and they sell unique belts and accessories for babies and toddlers and you can also find handmade leather cuffs and earrings for women. The owner of the shop is the One Little Momma— Kilee. If you don't know Kilee, you definitely need to checkout her blog. She's an incredibly talented mother and you'll just love her site.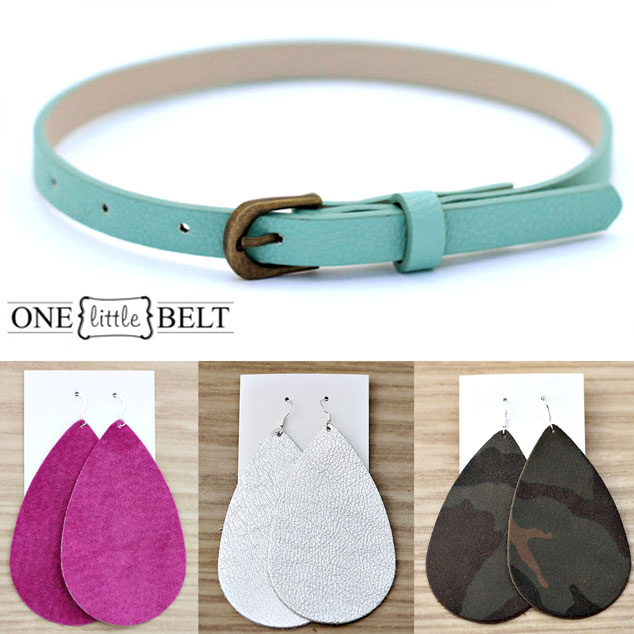 Want to see what I'm buying for Savy? Click here, it's so cute! One Little Belt is developing a new brand for their leather jewelry so make sure to connect with them on facebook and instagram for updates and promos. Kilee gave me a sneak peak of their new site and it's AHH-MAZING. I love the detail on their product, you can tell nothing leaves their shop without some TLC. Head on over to One Little Belt and checkout all their products. You can thank me later 🙂
Video Tutorial for the Twisted Chignon!