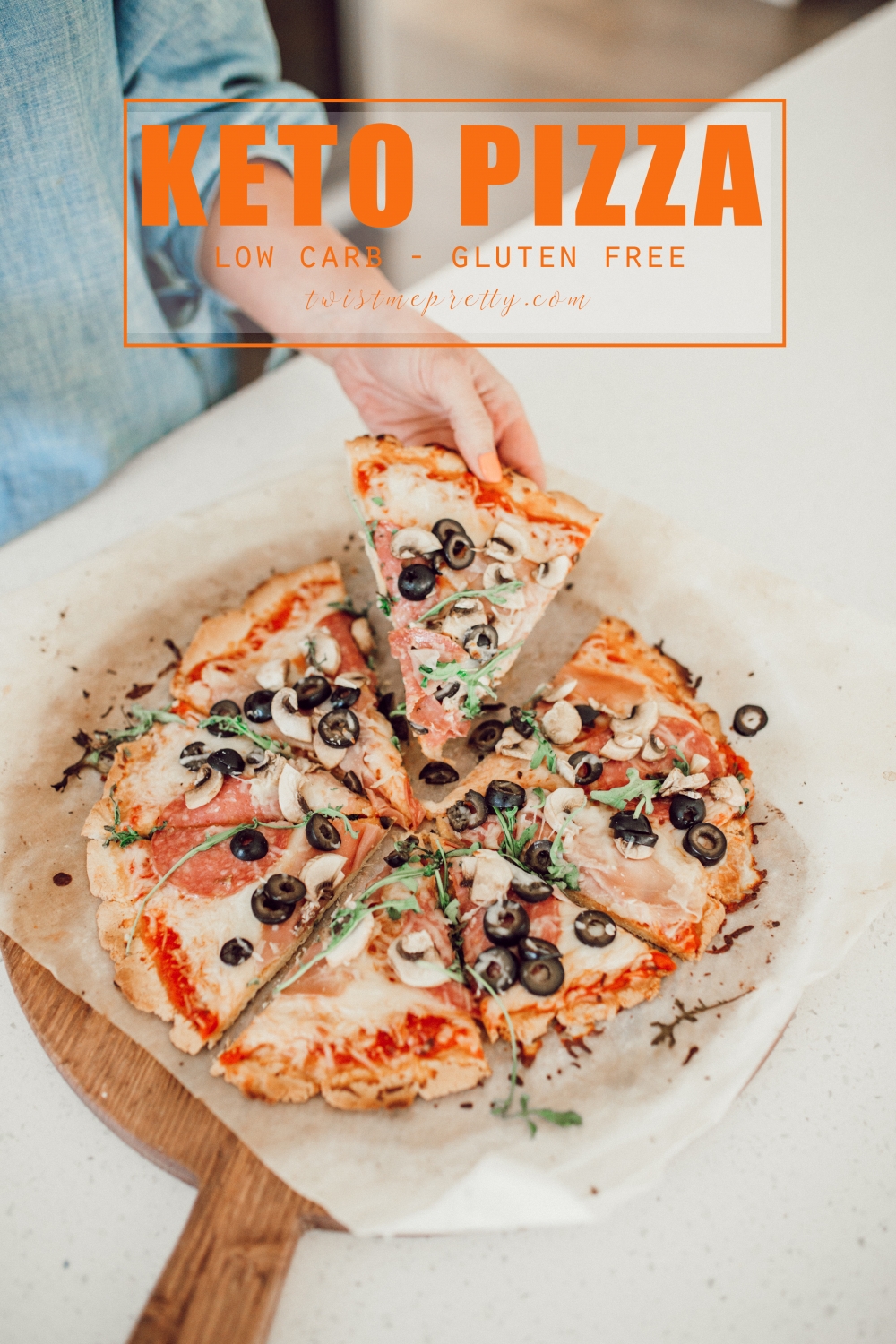 Hey babes! I'm so excited to finally share this low-carb and gluten-free pizza crust recipe with you, it's SOOO GOOOOD!!!! Just a quick recap: Brian and I started the Keto diet back in June and we were steadfast for a little over a month. I did a triathlon sprint (guys I took THIRD place in my age division. Why I haven't bragged about it more I have no idea haha!) while in Michigan visiting family and fell out of ketosis with the carbs I took the night before and right after the race. I tried and tried to get back into it but just didn't have it in me to follow the strict meal plan it requires those first few days. So late one night the chocolate chip cookie cravings came and we just fell off the wagon. We aren't doing Keto anymore but hopefully when things settle down and I can trust myself to commit, we'll get back into it – I really loved the diet. It was easy and I didn't feel like I was really sacraficing anything. We found a lot of super yummy recipes and I was happy and totally satisfied on it. It's just hard to get into. And if you get out if it you've gotta be strict with what you're eating until you can get back in. I followed the fit2fat2fit meal plan for a week and then figured out my macros so I could switch up what I was eating and truly loved Keto!!
ANYWAY, with that out of the way this was and still is one of our very favorite low-carb keto crusts. I've tried several over the years including cauliflower pizza crusts and this one wins hands down. This recipe is from Wholesome Yum, she's AMAZING to follow if you're gluten-free or low-carb. We loved all her recipes, especially the cheesecake!
Ingredients:
– 2 cups almond flour
– 2 TBSP coconut oil (measured solid and then melted)
– 2 large eggs
1/2 tsp sea salt
Instructions:
1. Preheat oven to 350
2. Mix all ingredients together until a dough forms
3. Compact dough into a large ball and then place between two pieces of parchment paper
4. Roll Dough out to 1/4 inches thick and remove top piece of parchment paper
5. Transfer the crust on the parchment paper to a pizza pan
6. Poke a few holes in the dough to prevent bubbles and then bake for 15-20 minutes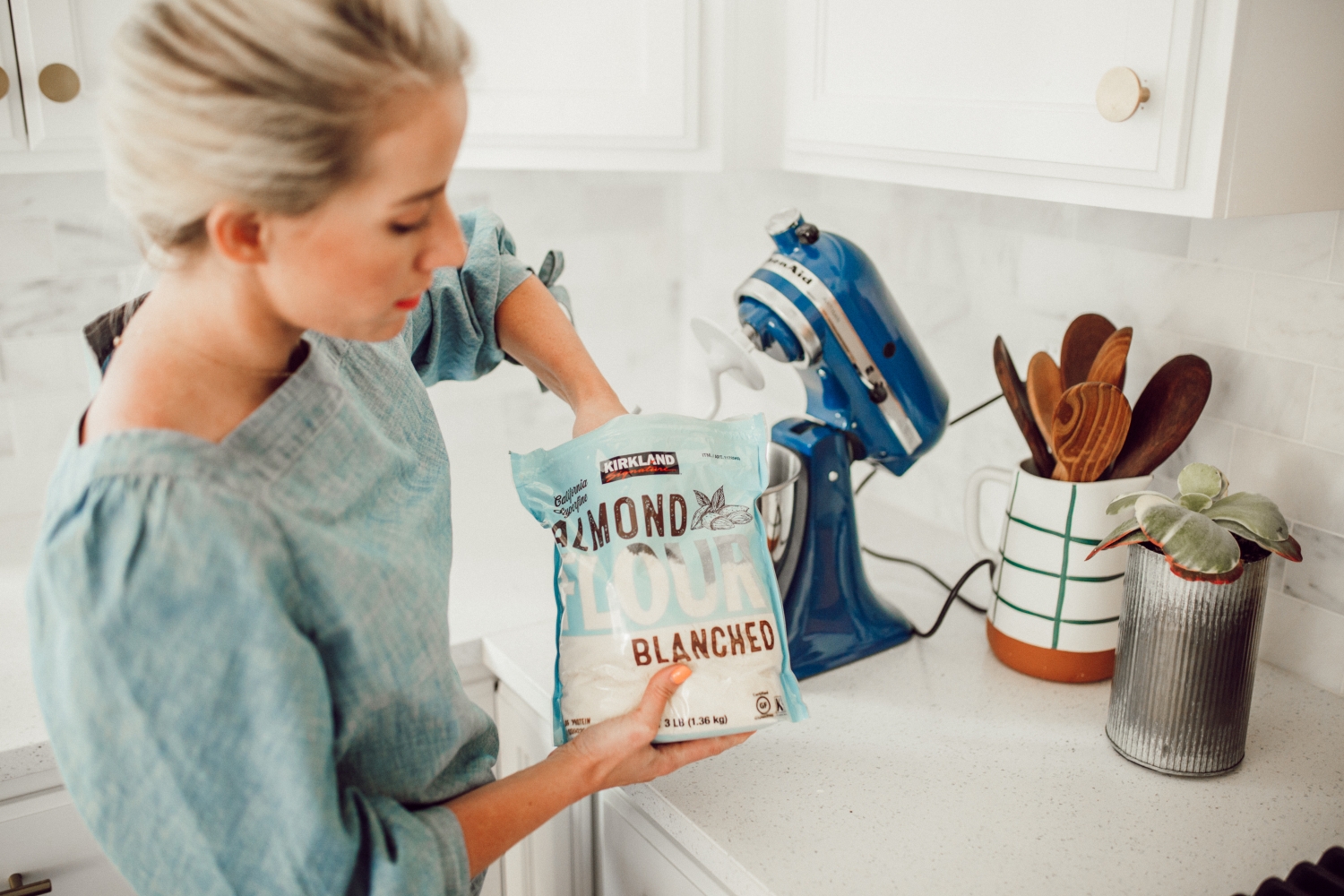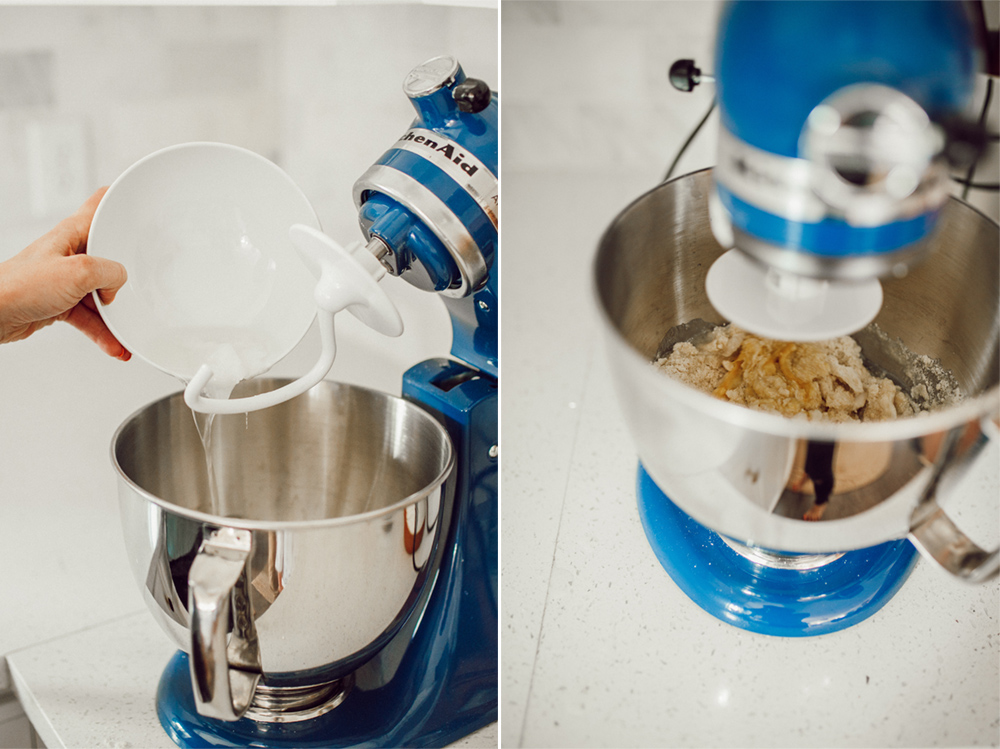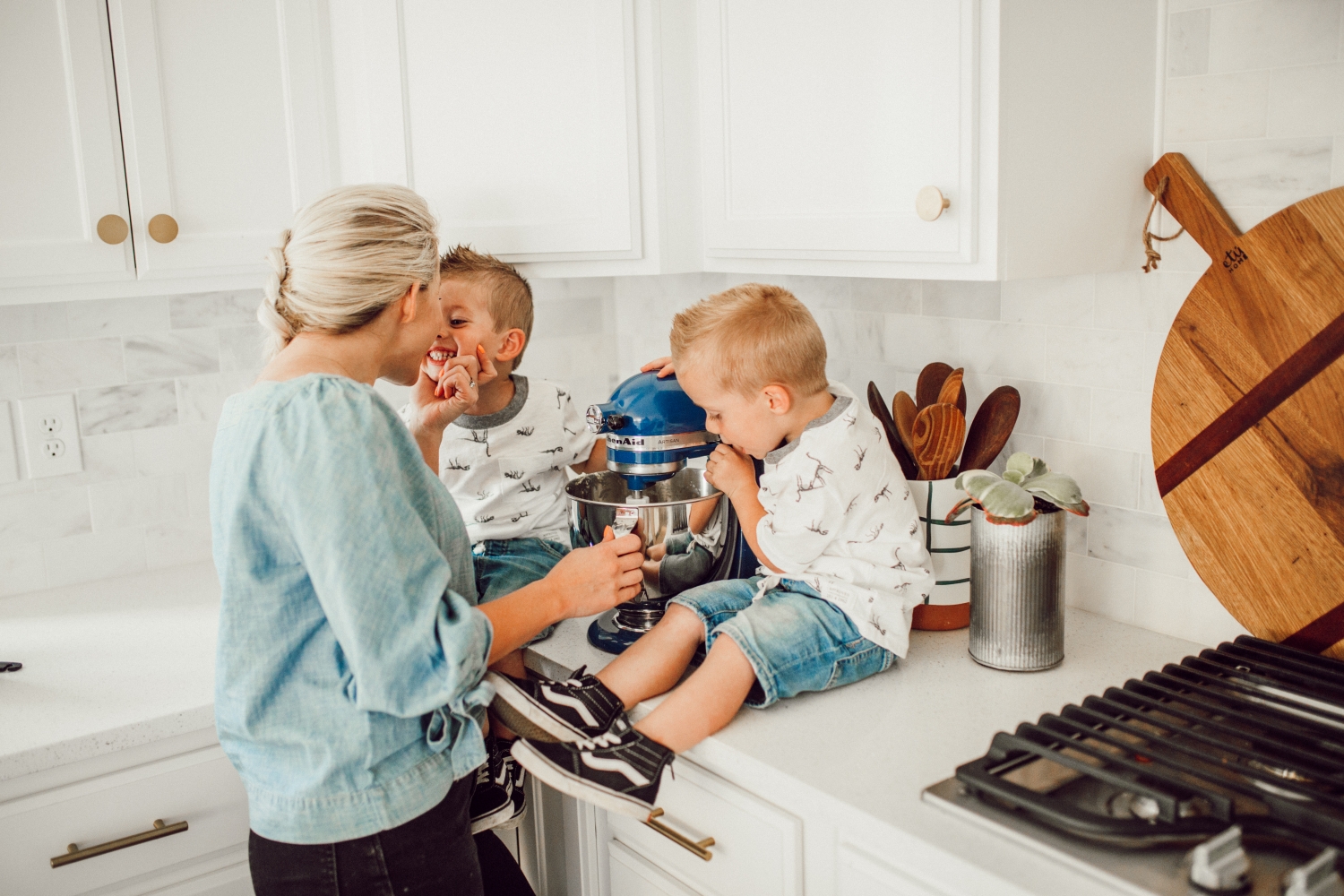 The crust is seriously so easy to make that I let my boys hop up on the counter and help me mix in all the ingredients. If you've ever made home made pizza dough before you know it's quite the process. It's pretty finicky + you've gotta let it sit in the fridge for hours. This dough takes less than five minutes to make and you're done so if time is of the essence, this would make a great meal!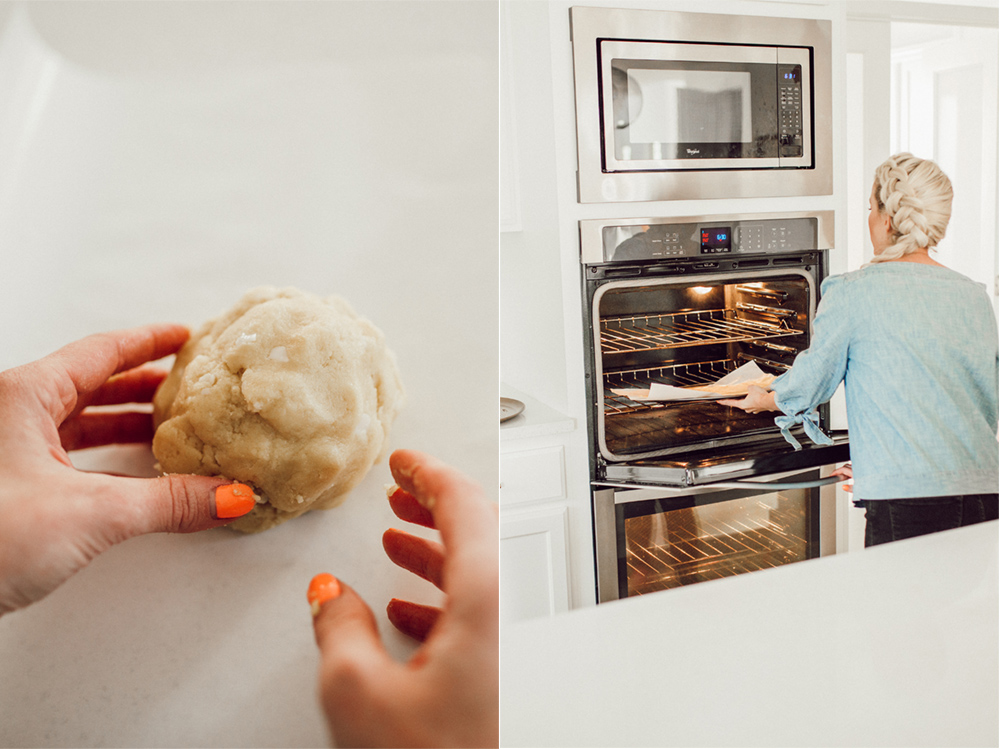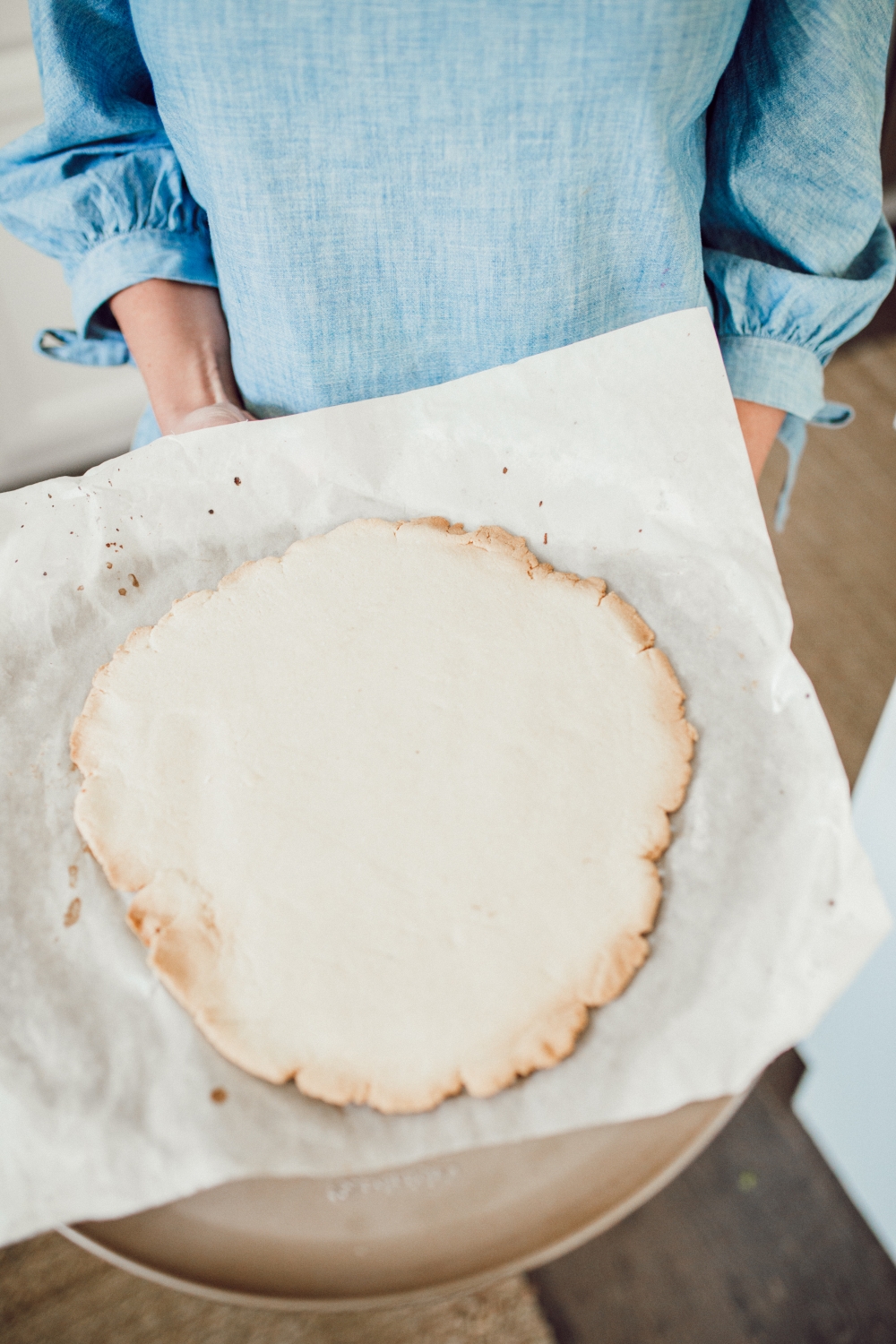 Once your crust is golden brown, take it out of the oven and then put on your favorite toppings. We really love salami, prosciutto, fresh arugula, olives, mushrooms, pepperoni, peppers and of course lots and lots of mozzarella cheese. One of the main reasons I loved keto — what other diet tells you to eat all the cheese you want? And then I just found this pizza sauce at our local grocery store and it has zero added sugars but use what you like!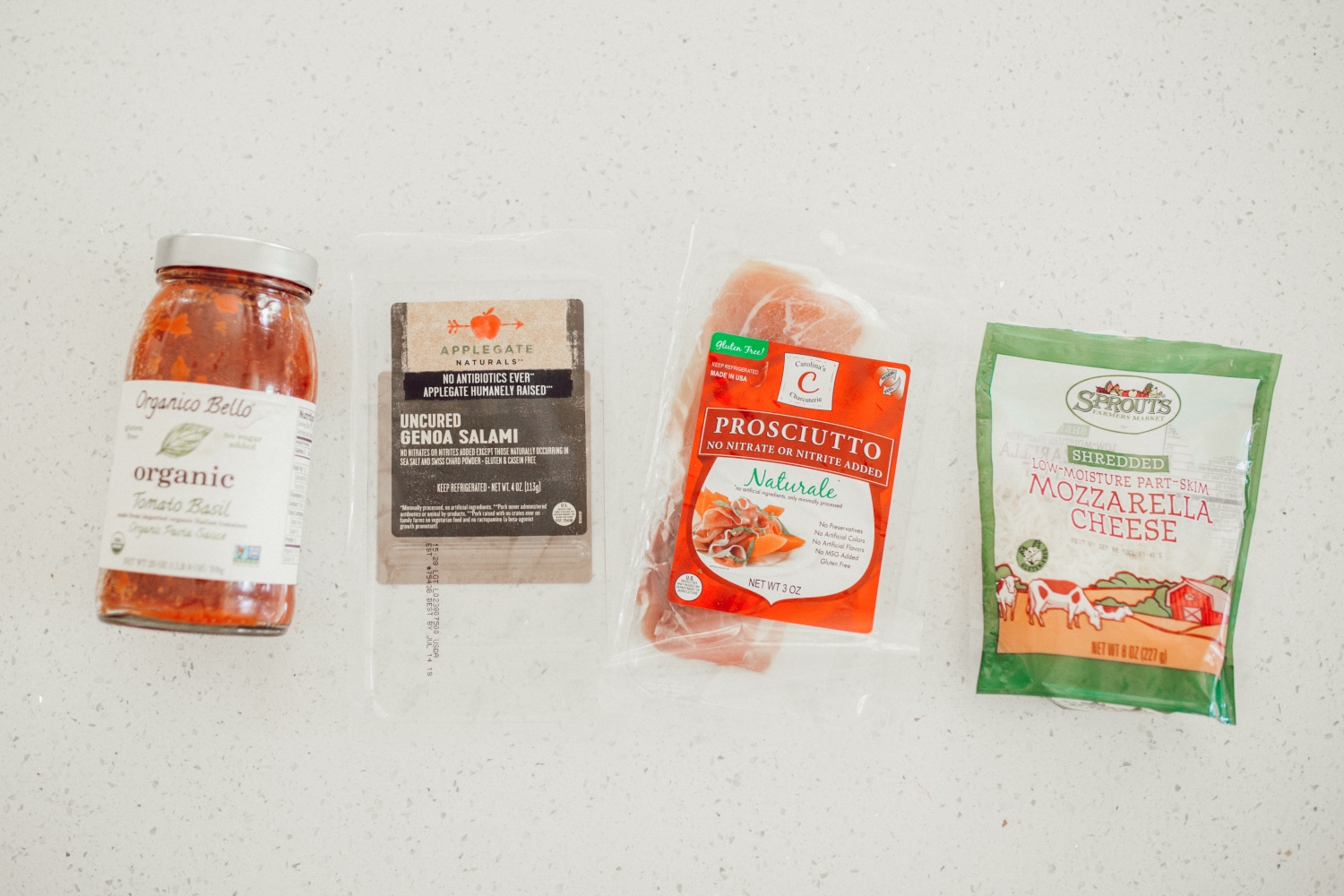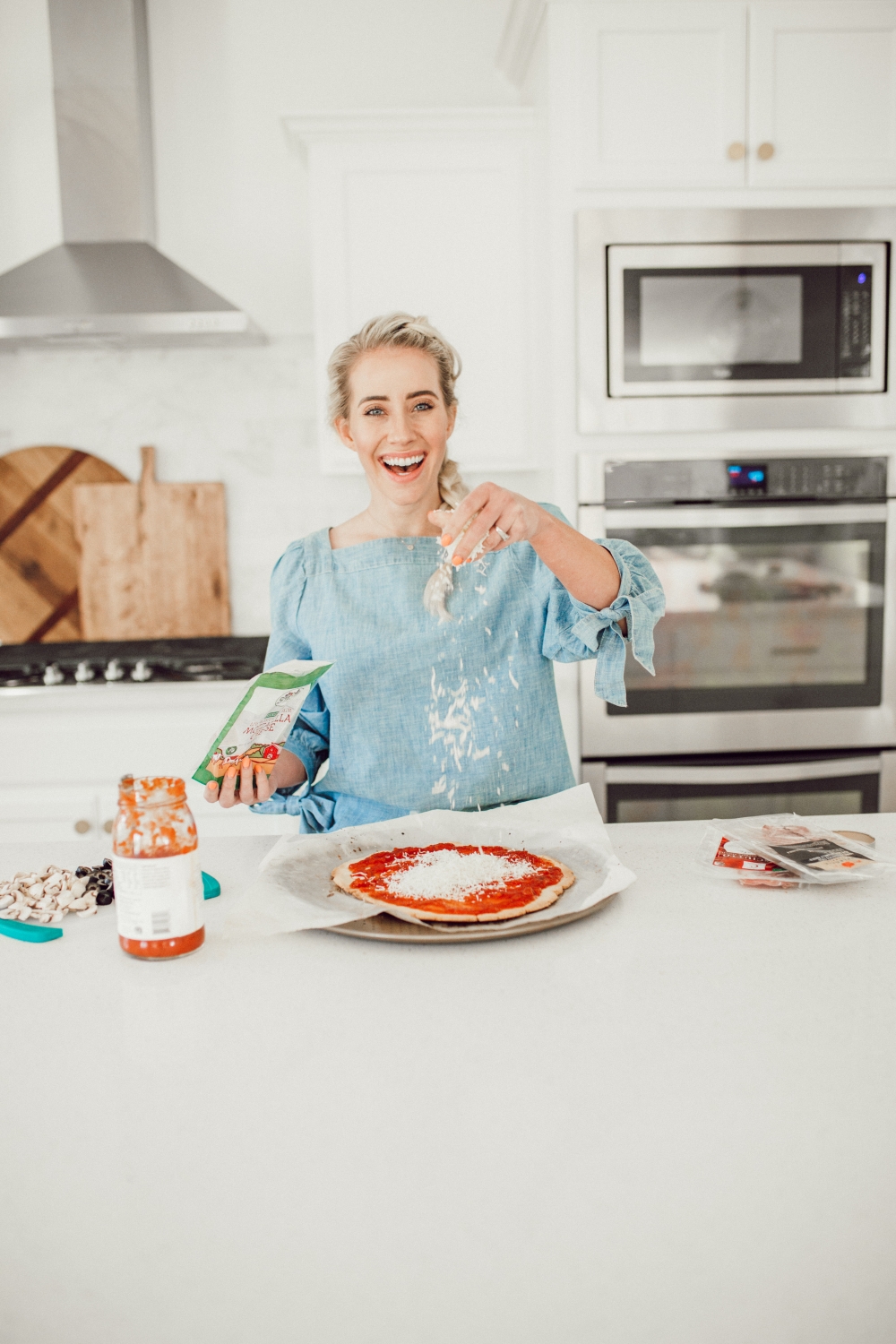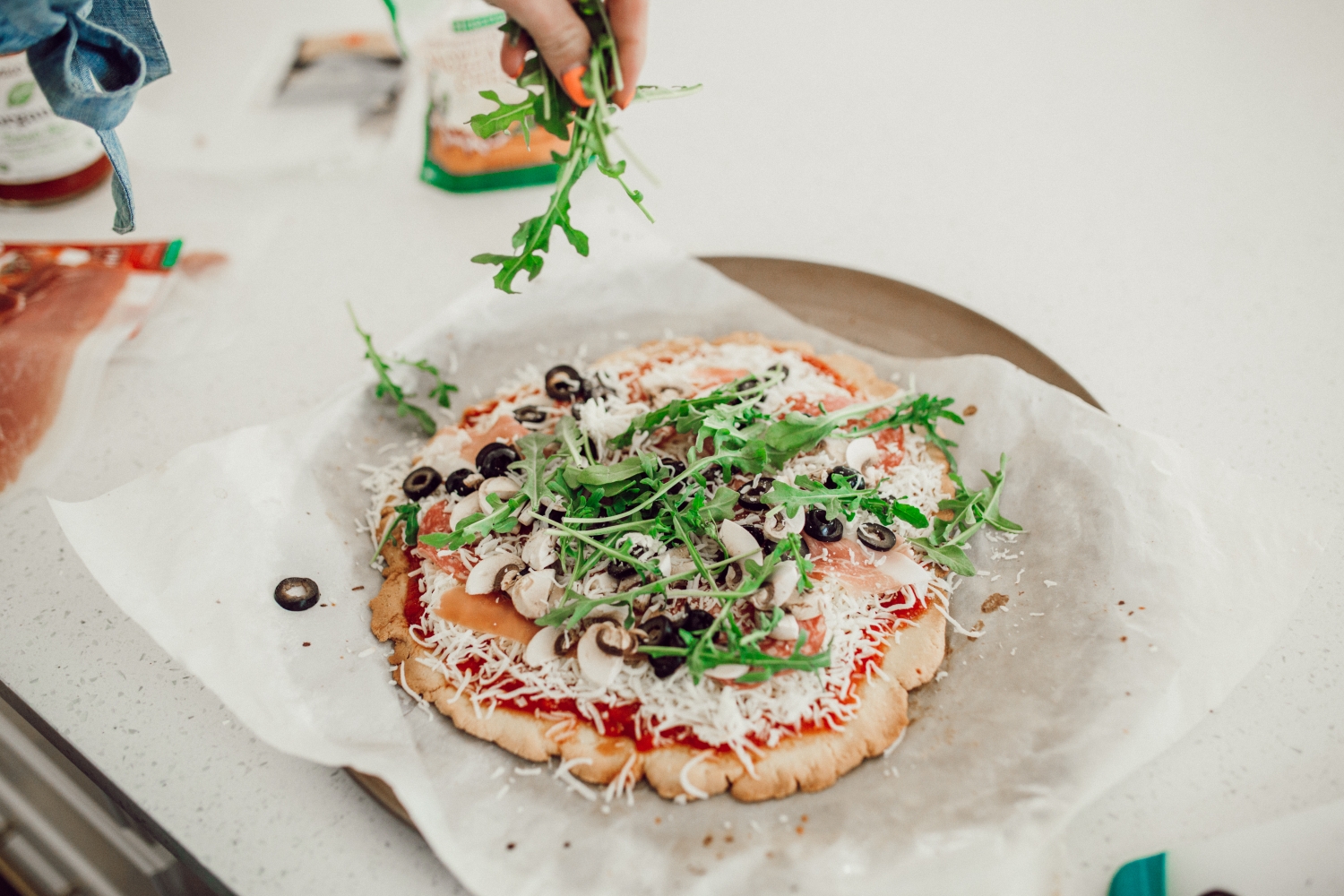 Arugula is one of my favorite pizza toppings. I'm all about the fresh taste and crisp texture it gives the pizza.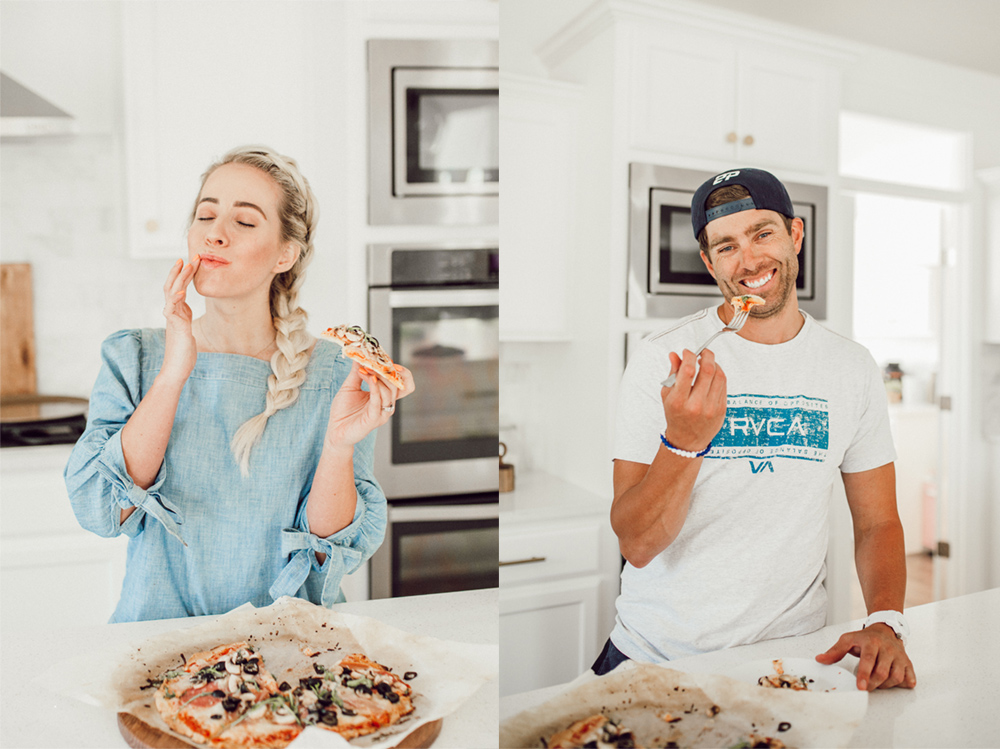 Brian wanted to know… who did it better?! Haha he's such a gem. He takes all my pictures and you guys hardly ever see him but he's what makes this little blog here happen.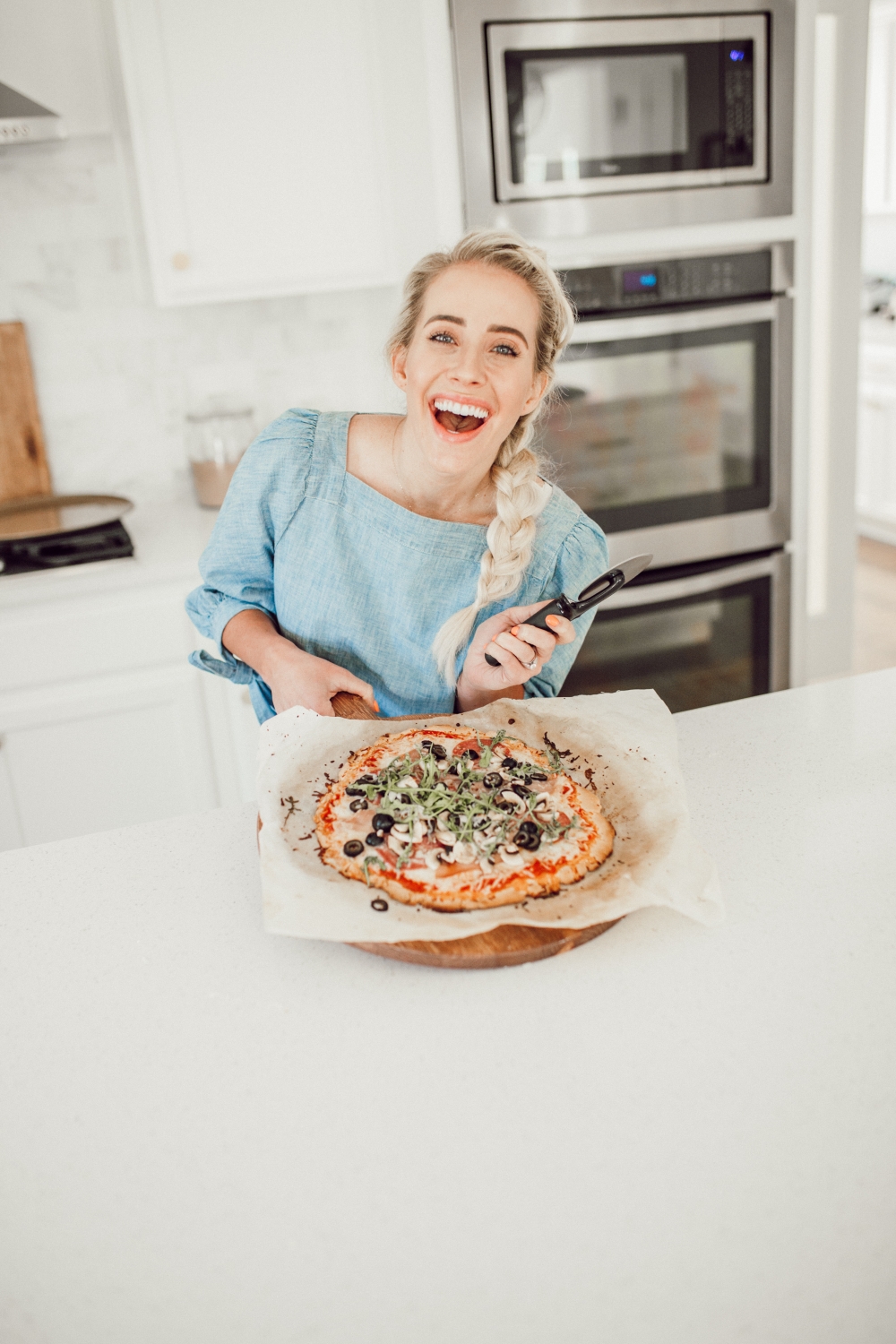 Happy eating my keto/low-carb/gluten-free loving friends! Does this pizza crust taste like pizza huts? No. But the texture is spot on and my kids loved it. So even if you're not on keto give it a try. It's so much healthier than the store bought stuff!
What are your favorite healthy recipes you've been feeding your family? Have you tried Keto before? Did you love it?