We've all been home with our kids for about a month now. Some of us started quarantining earlier, some later. Either way, we've all been home with our children more than we usually are in our "normal" everyday lives. With all of the daily tasks moms need to take care of daily, it can be easy to overlook opportunities for connecting with your child or children.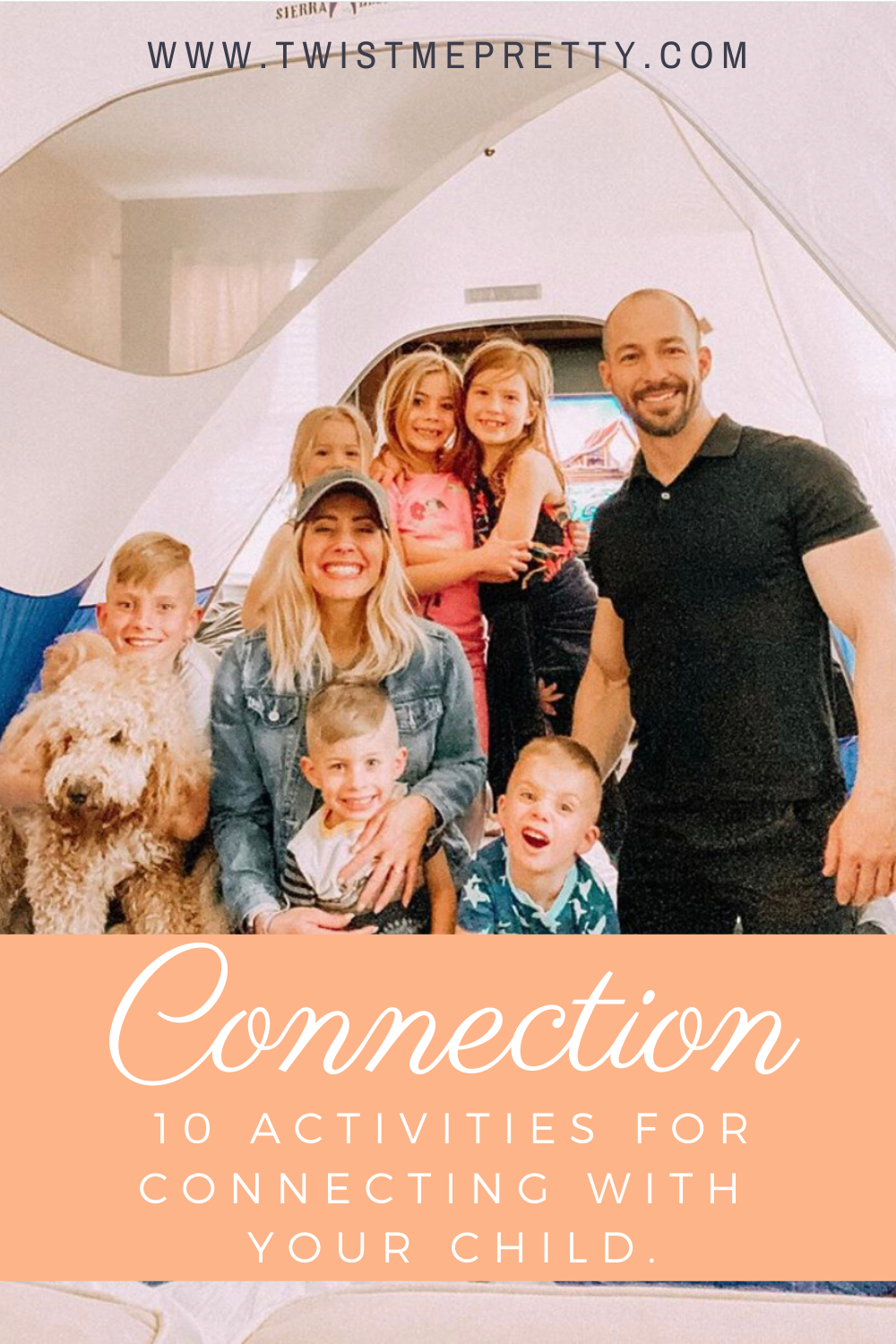 I was thinking about this recently and I decided I needed to make more of an effort to create connection with my kids. With the changes that have happened in our family over the past year, and now the changes that are coming up with my recent engagement (see the announcement HERE!), I know I need to remember to take time each day/week to connect with my kids.
Connecting With Your Child as They Grow
I know every family's needs are different, and every child's needs are different as well. Younger children take up so much of our physical time with their needs. They need to be taught to eat, sleep, use the potty, etc. It can be hard to not feel totally exhausted at the end of a long day with toddlers! As kids get older, they need more of our mental time. My older kids want to spend time with me doing things that we both enjoy. And they want more of my attention when it comes to listening to their thoughts, fears, hopes, and dreams.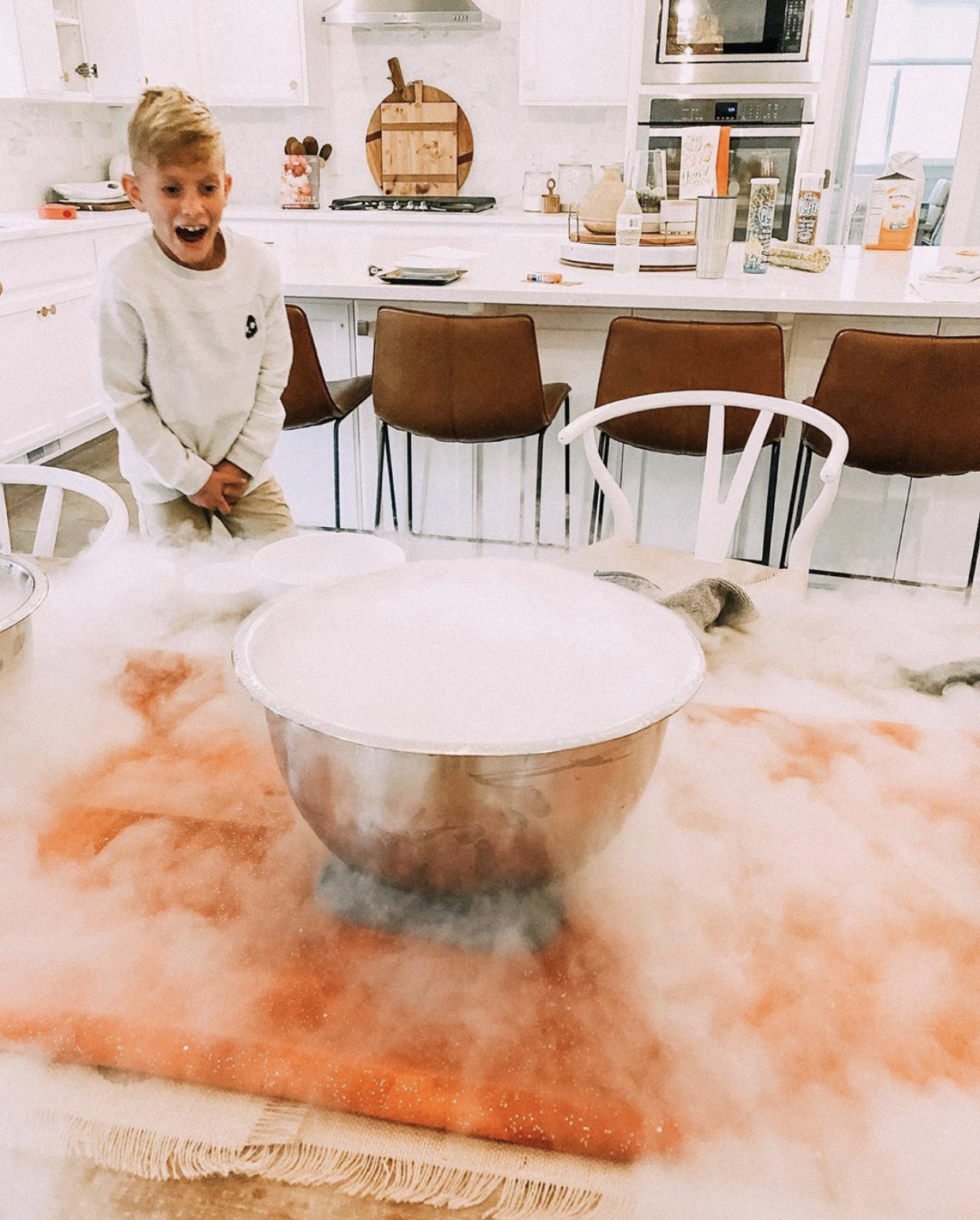 Since my children are still pretty young, I don't have experience with teens yet. But, I'm sure you Moms of teenagers and young adults could share some awesome tips for connecting with your child as they grow up! I'd love to hear your advice!
I came up with a list of 10 activities you can do with your kids to create connection with them. This list is just a jumping off point to get you started. I know you'll know what will work best with your particular children. But, I hope these ideas help you brainstorm more ideas you can do.
10 Activities To Create Connection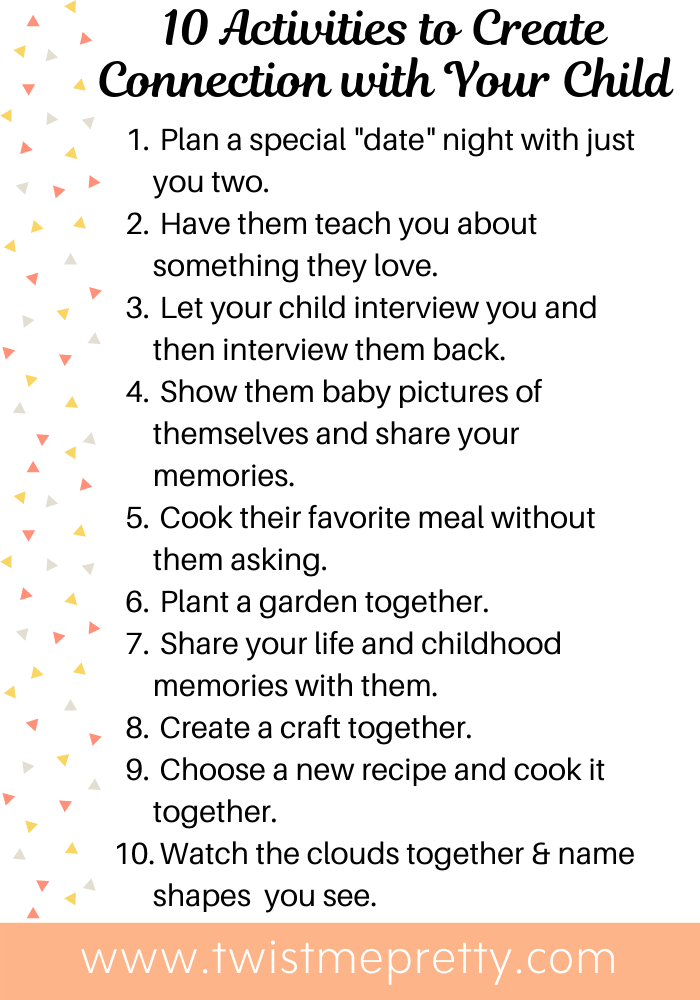 After I made that list, I thought of a few more ideas that I want to try out with my kids.
Hold their hand or link arms while on a walk together.
Re-decorate their bedrooms or personal space together.
Take one child with you when you run errands or pick up groceries.
Utilize a mother/child journal to get to know each other better.
Have you heard of the mother/child journals? They seem really cool. I found a few on Amazon that I think would be really great to try out. I think they would be really awesome for connecting with your child as they get older and have more things they are dealing with in their lives.
Mother & Daughter Keepsake Journal
Do you have any other suggestions for activities to try with your kids to create a close connection with them? Share them with me, please!
We are still doing our Let's Level Up challenge! We are in week 2 and going strong! If you haven't joined the contest challenge, you totally should! Click the button below to learn all about what we are doing and see how you can join us!
Let's Level Up!