We are in the second week of our Level Up Challenge! How are you doing with the different challenges? Today I want to talk to you about how to level up your mindfulness with meditation.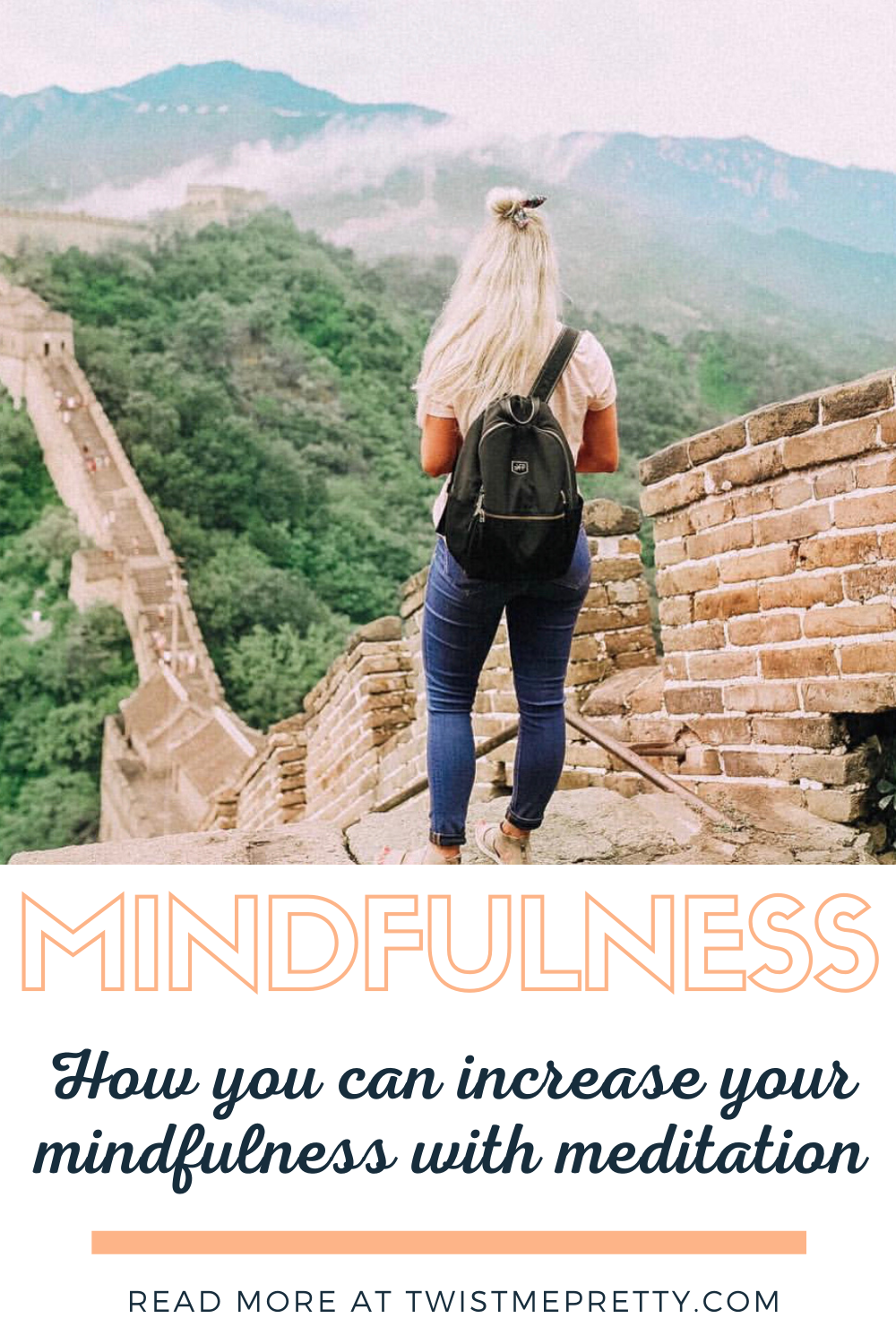 Mindfulness and meditation are both becoming buzz words lately. With so much stress and anxiety in the air because of COVID-19 and the quarantines, it's no wonder people are searching out ways to feel better. I've been working on being more mindful and incorporating more meditation into my life for the past year as I've worked through the effects of my divorce on my mind and heart.
What is Mindfulness?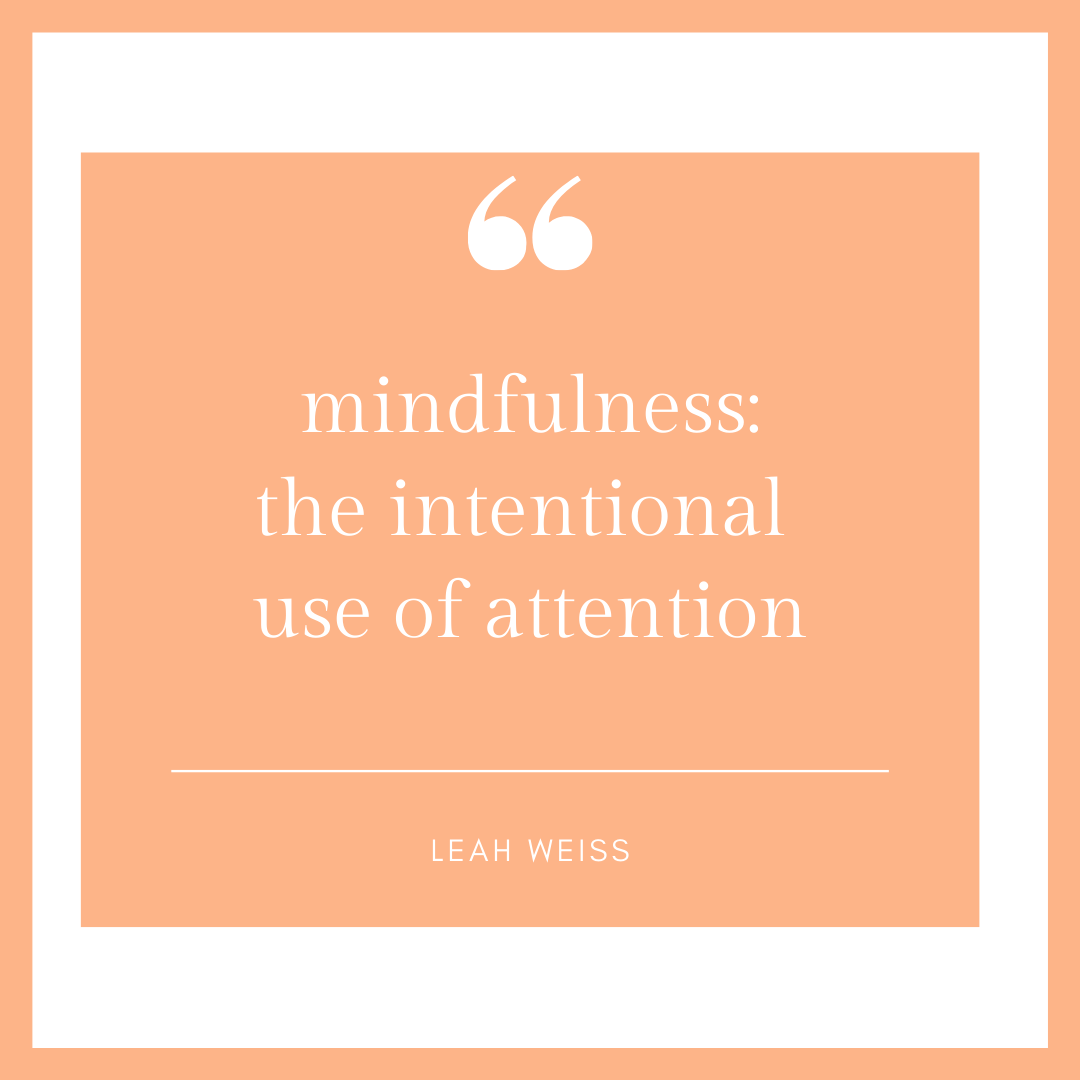 I saw the above quote recently and loved it. Mindfulness is just another way of saying that you're paying attention to the world and situations around you. But it's also more than just paying attention. James Baraz said,
"Mindfulness is simply being aware of what is happening right now without wishing it were different."
Have you worked on being more mindful before? It might seem like a strange practice, but it can really help! Being purposely mindful can benefit you mentally and physically.
10 Benefits of Increasing Your Mindfulness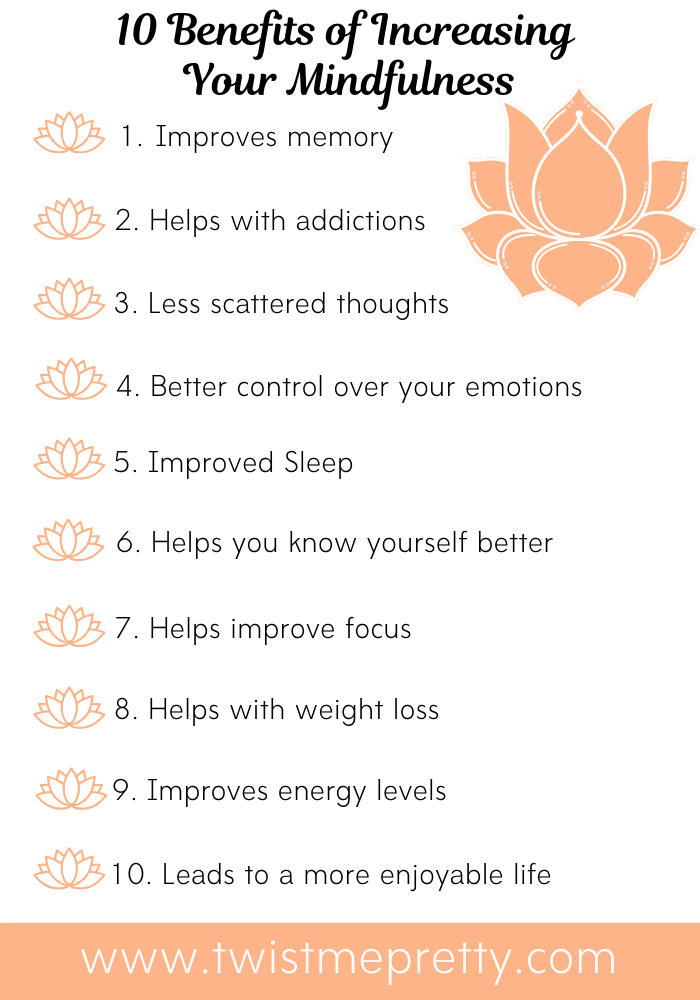 Level Up Your Mindfulness with Meditation
Now that you know the benefits of mindfulness and becoming more mindful, let's talk about how you can add meditation to your mindfulness practice. What is meditation? Meditation is the practice of teaching your mind to be quiet, be still, and to be focused on a specific thought or idea. By slowing your frantic inner thoughts (speaking from personal experience here), you are able to be more calm in your daily life. Meditation is a really useful tool for helping your mind to become more disciplined.
My friend, Sadie, from Simply Sadie Jane has some amazing meditation courses that I've been loving. She knows so much about meditation and it's benefits. For me, it's been amazing to see how much of a difference meditating regularly has made in my mental health. Sadie has generously offered my readers $20 off her Simply Mindful- Healthy Mind & Soul and her Simply Mindful-Kinds & Teens courses with the code Abby20! Check them out HERE and HERE.
To help you get started with meditation, I've got some tips for you.
10 Meditation Tips for Beginners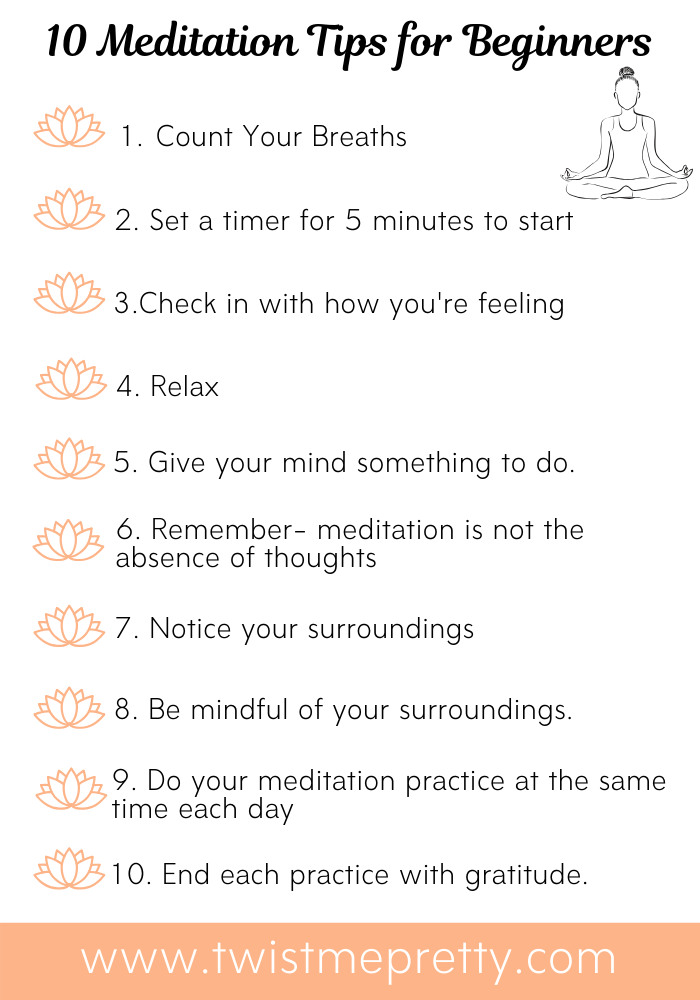 Another thing that I've been really enjoying is an app called Headspace. It's an app specifically devoted to meditations. (Find it in your app store or HERE.) You can start with their free, 10 day trial to learn how meditation can help you in your life. After that, you can choose what guided meditations on the app you want to listen to and learn from. Headspace is great because the whole point of the app is to teach you how to meditate.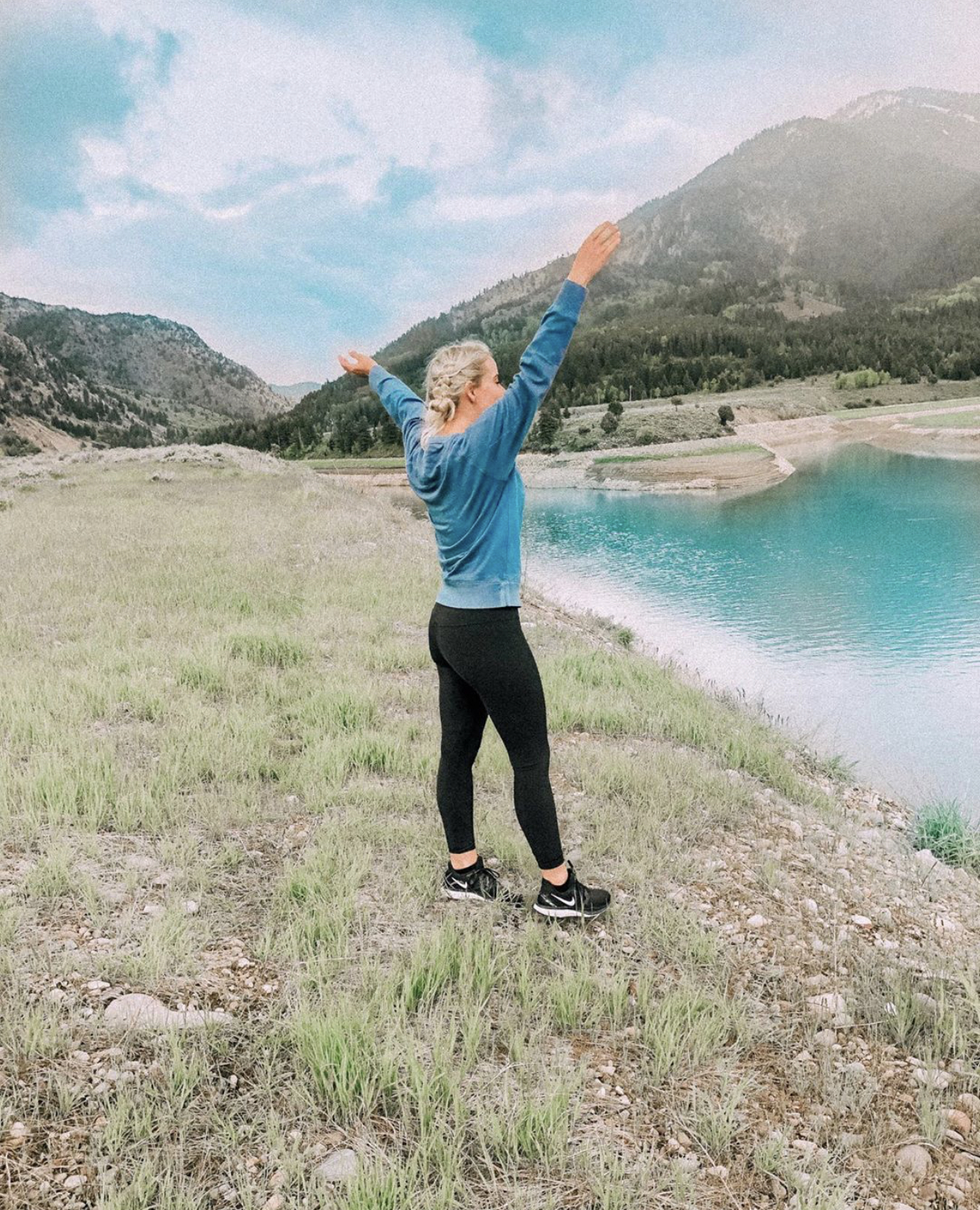 Between Headspace and Sadie's instructions, I've learned so much. I feel so much more at peace. I'm able to be more patient with myself, my kids, and my life in general. When we feel peace in our hearts and minds, it radiates out to other areas of our lives. It's really cool to see!
Let's Level Up!
Have you joined the Level Up Challenge yet? We are in our second week and I love the changes I'm seeing in my life and the lives of all of you who have joined us. 30 days will pass no matter how you spend your time, so spend your time with us as we level up our lives! Click the button below to find out more and join the challenge!