TEN more sleeps until Christmas!!!!! Which reminds me… we were supposed to start the 12 days of Christmas… two days ago now? AH! So much to do, so little time! Today, I've got three easy-peasy Christmas morning hairstyles for you! I'll most likely end up throwing mine in a top knot because, let's be honest, I won't have more than 45 seconds to get ready after my kids come barreling into our bedroom at five in the morning! Alas, these are cute ideas if you have even just a few extra minutes on Christmas morning!
This is a really easy low bun. You don't need anything more than two clear elastics!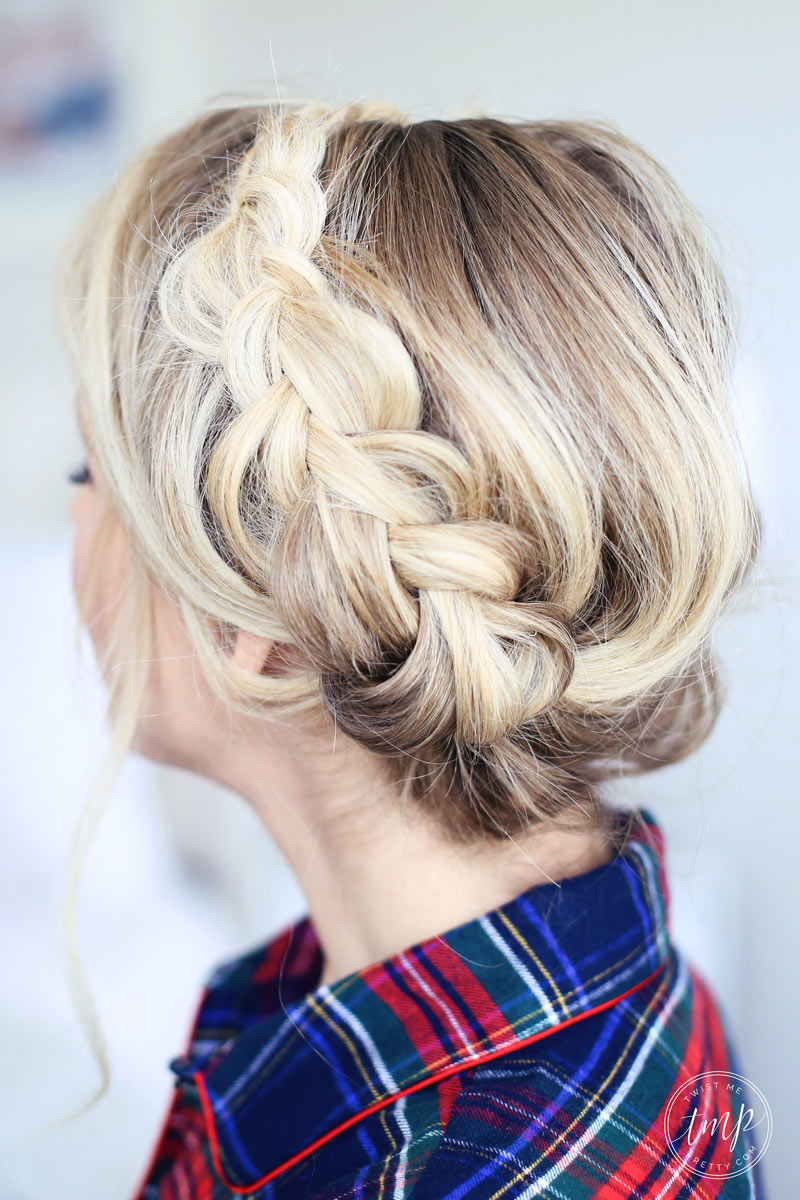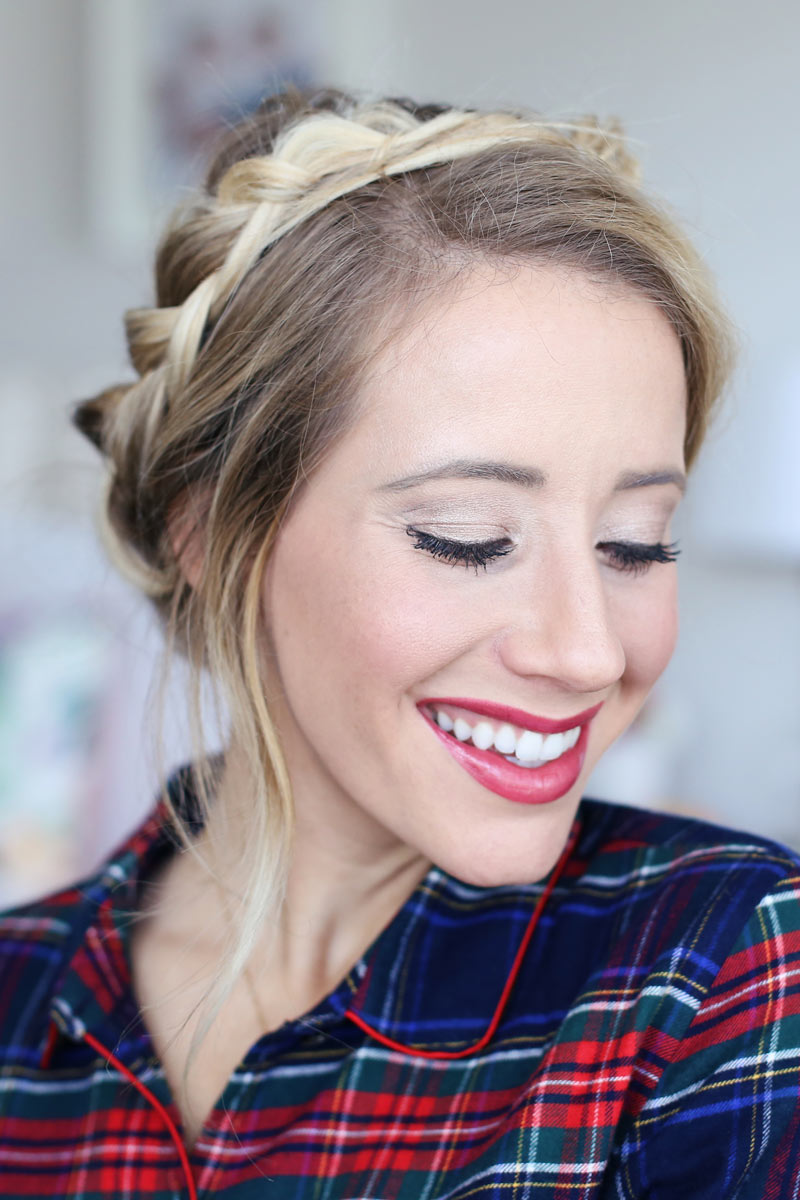 I'm wearing sheer pink!! Read more about it here!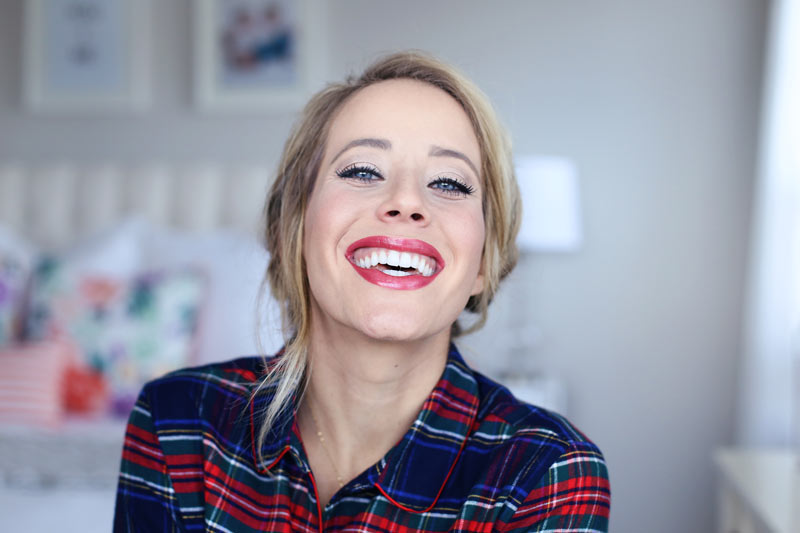 I love milk maid braids! They're so easy, and just look so fun and pretty! My hair isn't quite long enough for them to wrap all the way around, but it's okay, they're still so cute!

And last but not least, a flipped through ponytail. This one takes the longest, but still super fast and it's really pretty!
Here's the video if you want the how-to and don't forget to check out my hairstyle gallery for more inspo!
Sharing is caring!! I'd love for you to pin this little Pinterest friendly collage to one of your beauty or Christmas boards! Thaaaaaankssss!!! You guys are the best!!! Which of these Christmas morning hairstyles is your favorite? Let me know in the comments!