5 Tips for Great Vacation Hair
Going on vacation near a beach or pool? Try these 5 tips for great vacation hair! You can live your best life without worrying about knotted and untamed hair.
Hair Tip #1
My first tip? Throw your hair in braids before you jump in the water! Boxer braids are my favorite, but pigtail braids are just fine too. Keeping your hair in braids will keep it from getting tangled and knotted from the movement of the water. After you get out of the water, keep your braids in until they are mostly dry and you'll get beach waves for the rest of the day.
Have fun in the water and don't avoid getting your hair wet! Unless you literally just washed it, in that case we fully support you wearing a shower cap in the water, haha!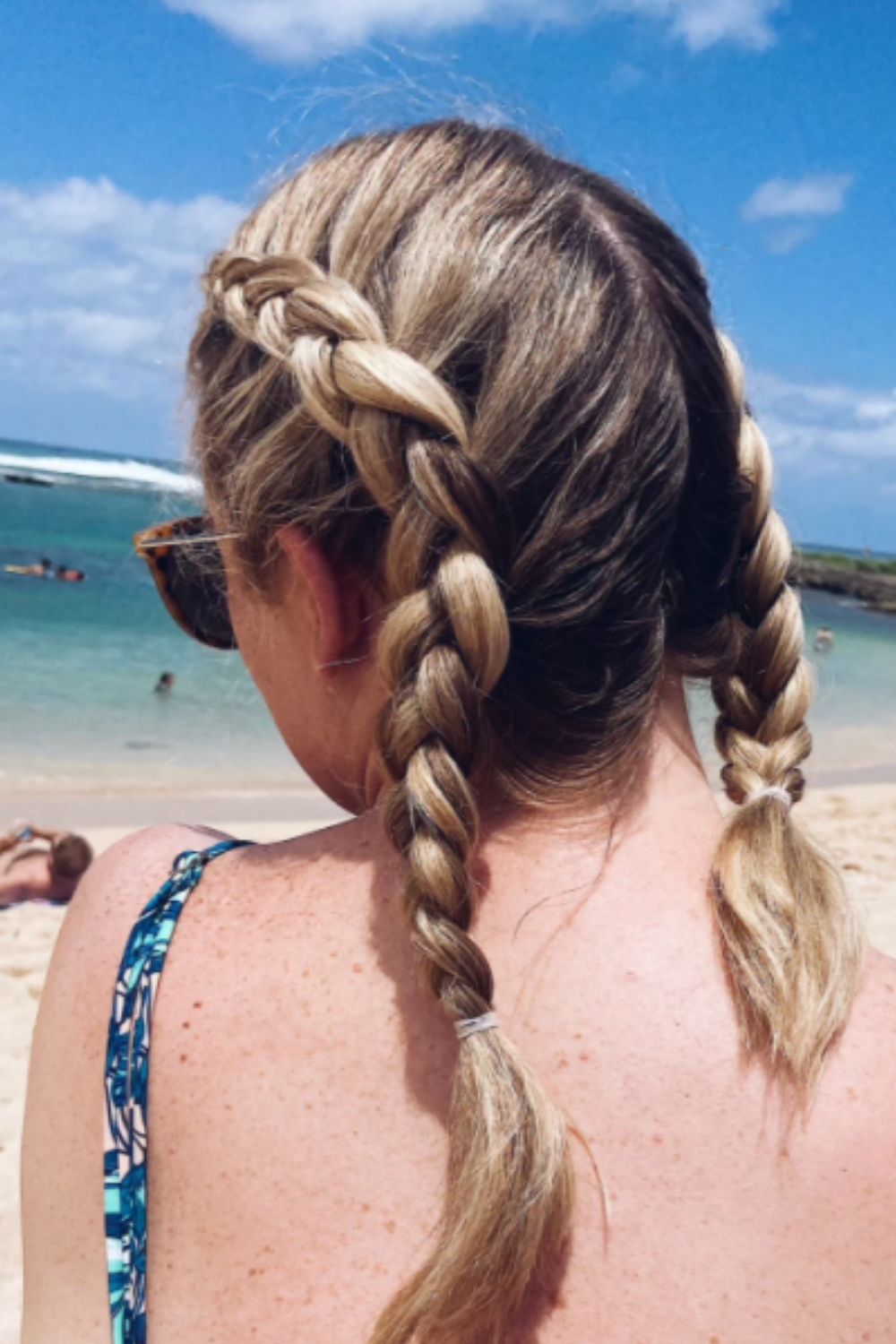 Hair Tip #2
Conditioner, conditioner, conditioner! Once you're done swimming, head over to the public showers to rinse and add conditioner to your hair. Your hair needs some extra love after all the chemicals from a pool or all the salt from the ocean (and unfortunately the pollution in the ocean).
Bring a travel size conditioner bottle or be everyone's best friend and lug a Costco-sized bottle to share with all the long-haired beach babes around! You'll make some new best friends!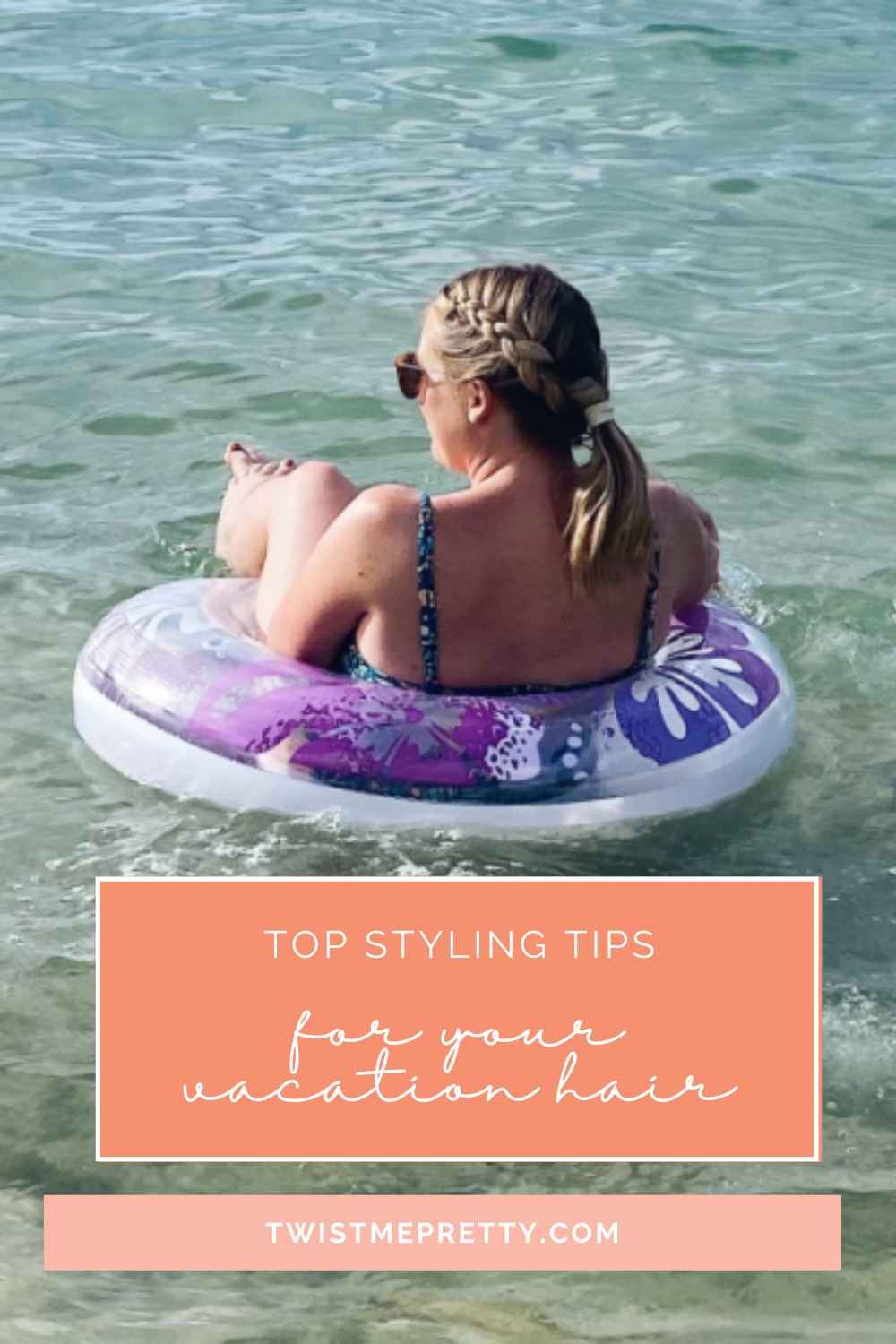 Hair Tip #3
Got a beach bag? Add a leave-in conditioner and a brush to it today and keep them there! Go ahead and do it now, I'll wait! If you don't want to fully condition your hair in the public showers, this is something you can do in the comfort of your beach chair. Spray some leave-in conditioner and brush it out with a wide tooth comb or wet brush and it should dry nicely without all the tangles.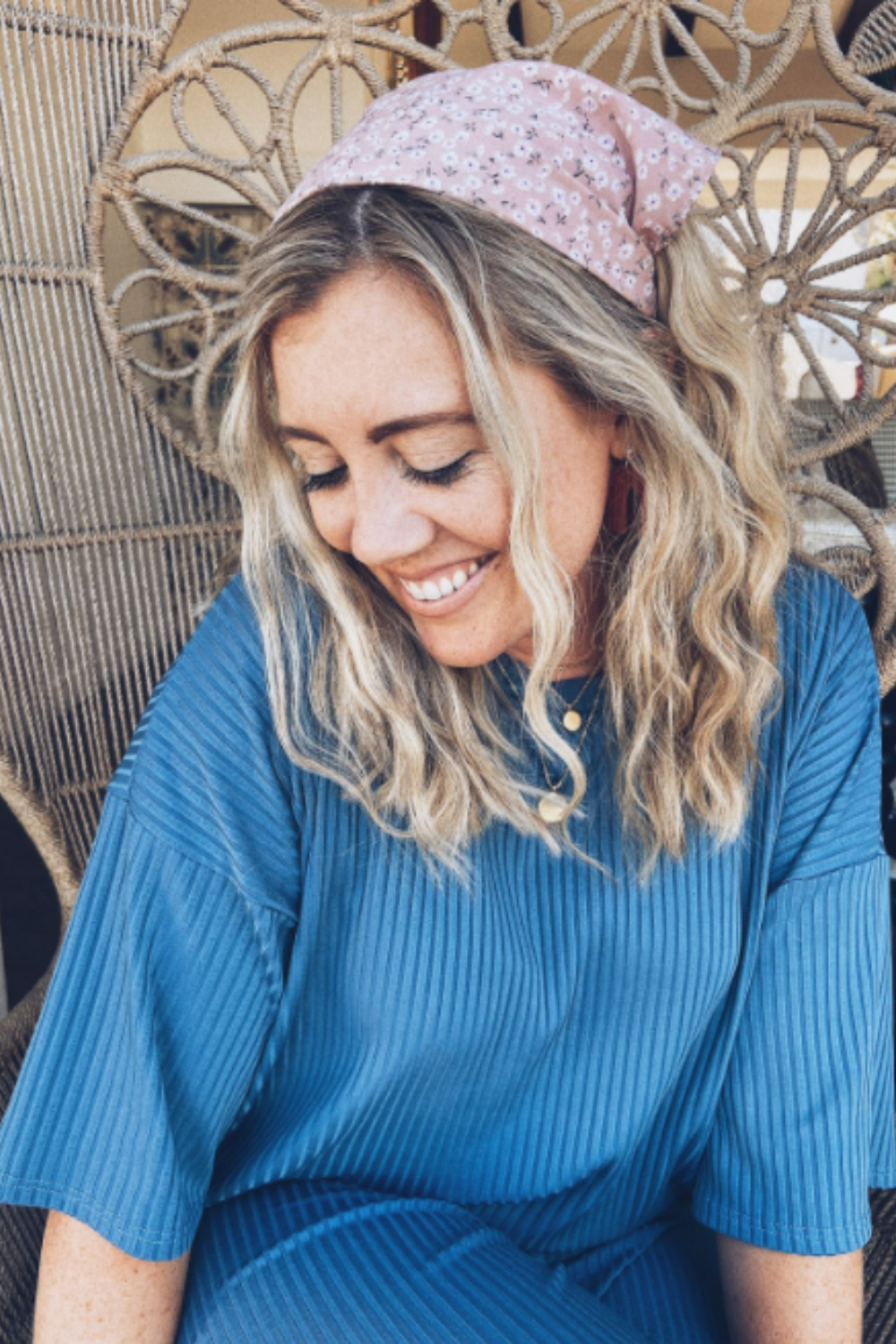 Hair Tip #4
Embrace your waves! Scrunch up your hair with some mousse and let those beachy waves go free. Start scrunching up from the ends of your hair up to your scalp, cupping and squeezing throughout. Frizz isn't always the enemy, especially when you're by the pool. Let your hair go every which way and live that care free life because you're on vacation and you deserve it!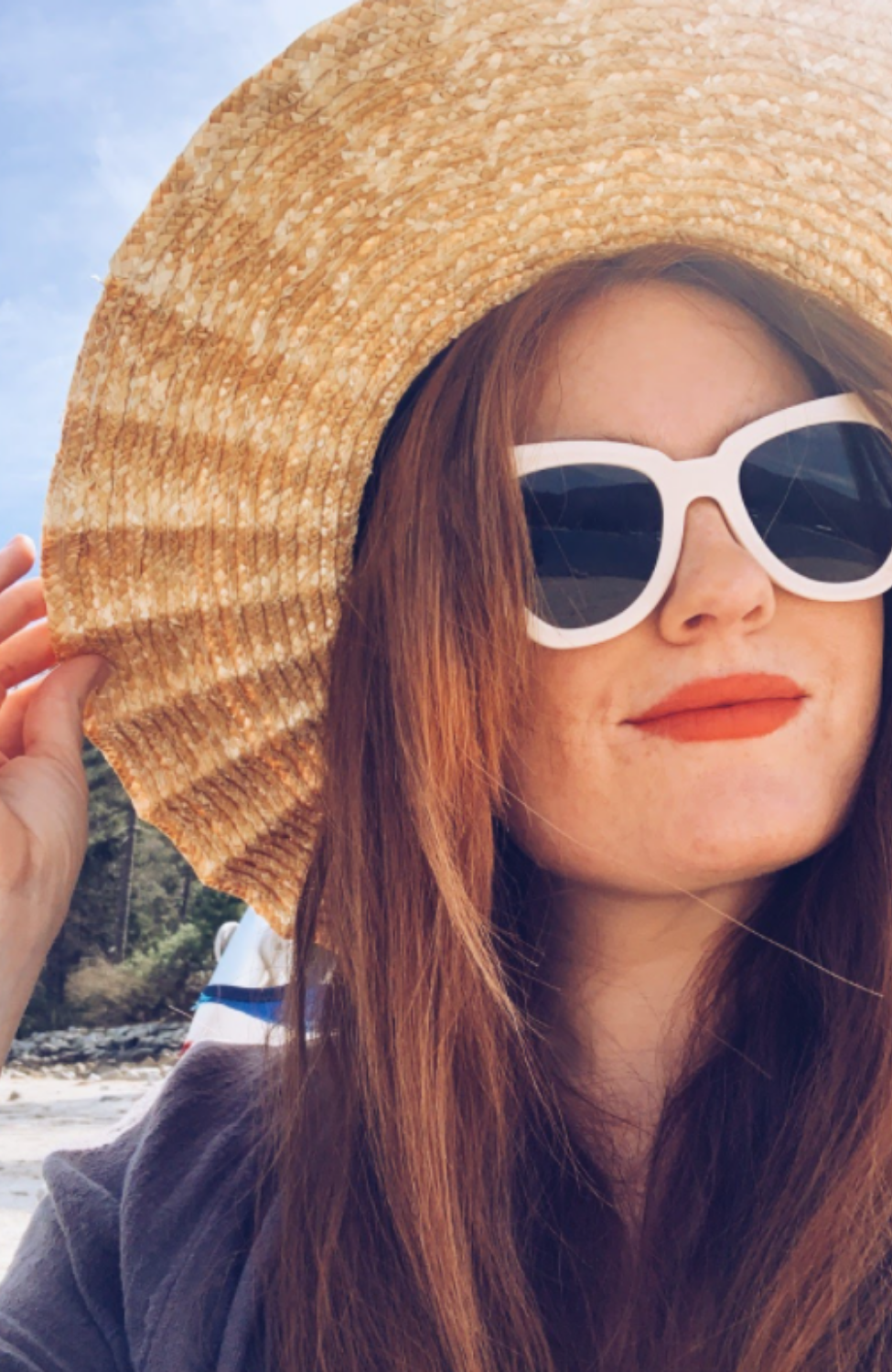 Hair Tip #5
ACCESSORIZE! You know it and I know it… hats are a girl's best friend on vacation! If you're lounging at the pool or beach, odds are you're sitting in the hot sun! Too much sun exposure is not just harsh on your skin, but also on your hair! So a wide brimmed hat is a must! Can't stand to have your hair down with a hat on? Visors aren't just for your mom anymore! There are some super cute visors out there that you can plop right over a cute top knot!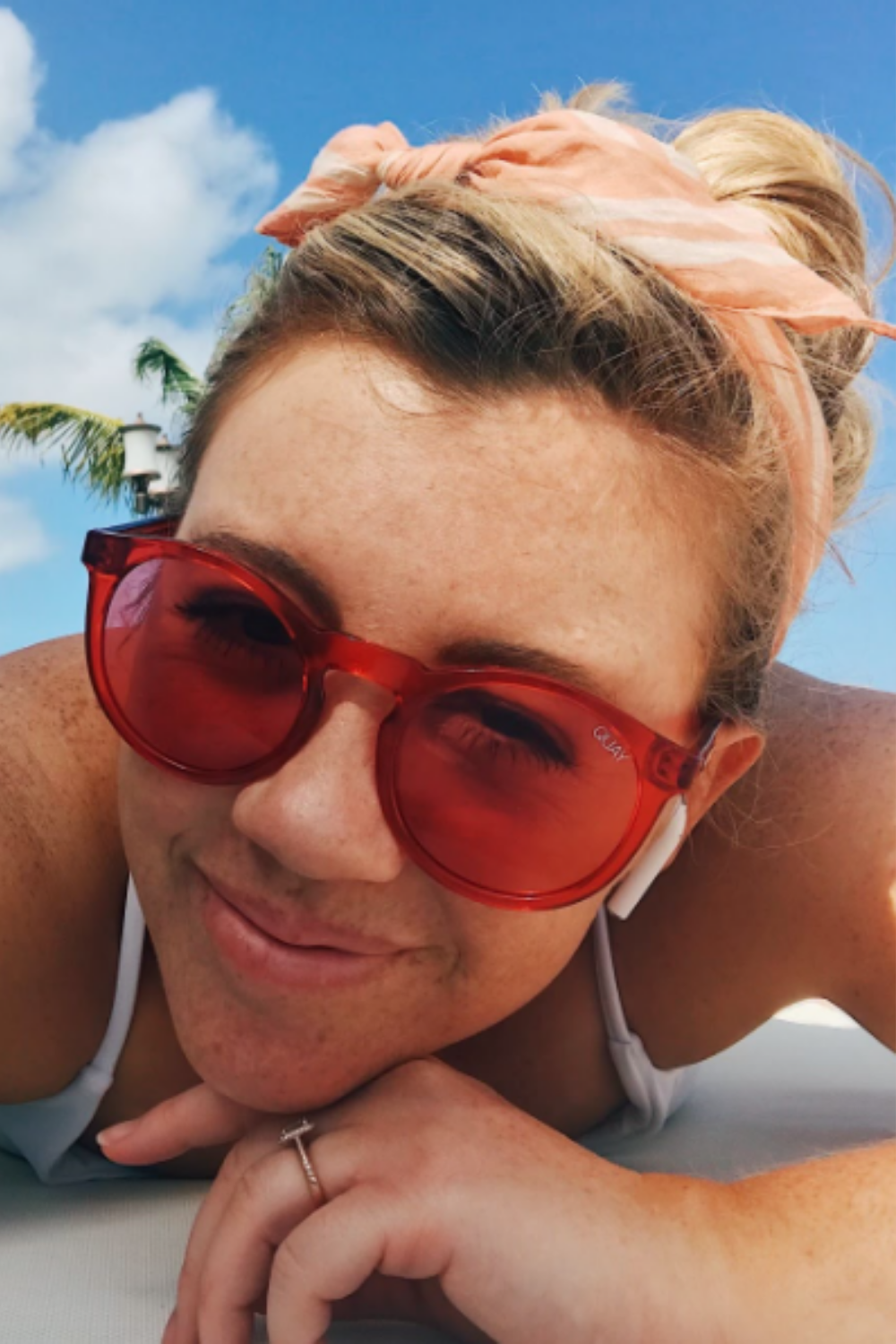 A hair scarf is also a great go-to and easy to pack without taking up too much space! If your beach waves are bigger than you bargained for, use the scarf as a bandana to cover any frizz or uncooperative hair. No time to do your hair? Throw a scarf around your ponytail or bun and magically look put together. I know, it sounds too easy, but it will up-level your look in a snap!
Okay- you're ready with these 5 tips for great vacation hair, but you may still want some help for a cute swimsuit. Check out my post here to help you find one you'll love! And then go book the vacation!
Sandy + Kacey
Knot Professionals