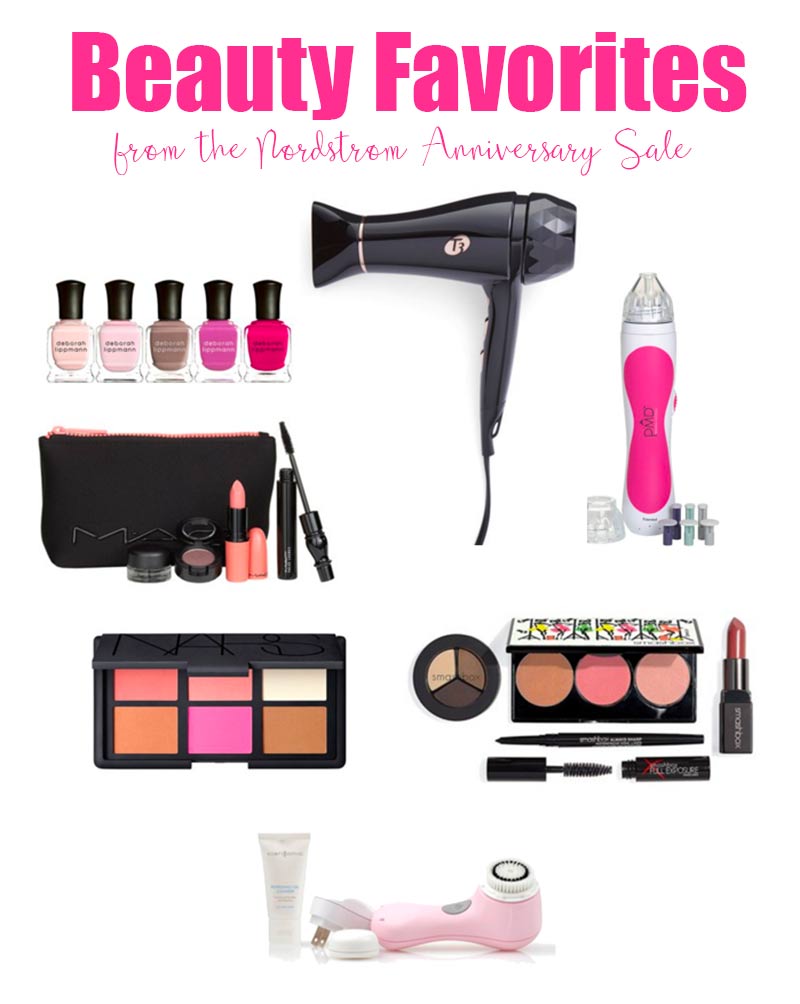 You GUYSSS!!!! The Nord Anniversary Sale – early access – has begun! I'm so stoked. I literally save all my money all year long to splurge on this sale because… well it's just the best. If you buy ONE thing from this roundup, I'd get the Clarisonic. I use it every single night and I'm obsessed with it. A few other things I absolutely love are my T3 blow dryer and my PMD. And the rest are things I'm getting and thought you'd like too! The Mac Look in a Box is a great starter kit for those of you who need a few good basics and also the Smashbox kit, comes with blushes, eye shadows, mascaras and lips. Great brands, and colors. You can't go wrong! And then the Deborah Lippmann nail polishes — those colors! So anyway, here's just a few products to get you started.
Clarisonic — $89 originally $129
T3 Blow Dryer — $139 originally $200
Photo Bombshell from Smashbox -$54 only early access
Mac Look in a Box Sunblessed — $39.50 only early access
PMD – $109 originally $159
The New Romantics Nail Polish — $29 originally $60
NARS Cheek palette — $65 originally $124
If you aren't a card holder, you can find out more about it here. I actually just became a card holder this year because I was so bummed all the products I'd been eyeing last year were out of stock when the sale finally opened up to the public.
Anyway, love you guys and I'll be back later today with some round ups of my favorite clothes/shoes and accessories!