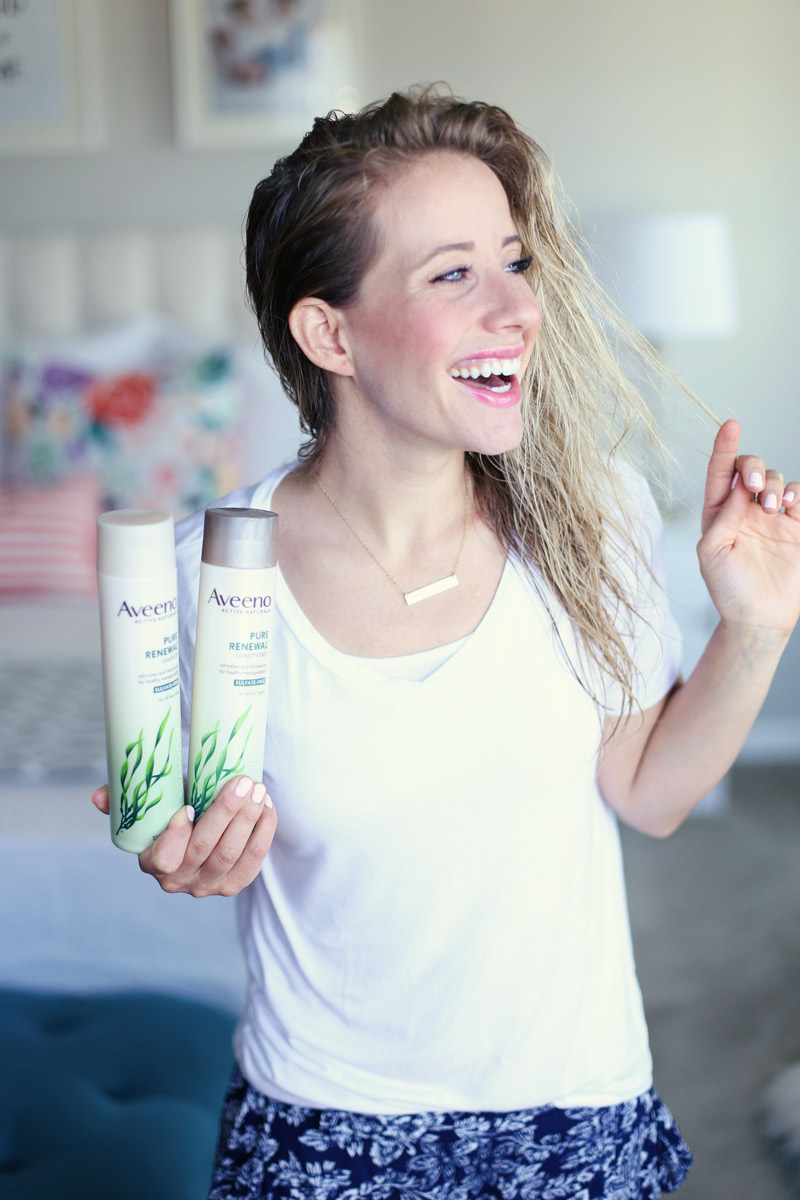 I picked these pretty little numbers up at Target a few weeks ago. Since my last drug store review, I've been on the hunt for something a little more natural and clean. Aveeno prides themselves on those things and I'm obsessed with their daily moisturizing lotion so I thought I'd give their Pure Renewal line a try!! This stuff is ahhhh-mazing. It's made my hair feel so super soft, it's given it a nice texture, and a ton of body. Did you see my snaps after I'd let it air dry the other day? Like it was all over the place. Not only is it full of natural goodness but it's affordable too.
Keep reading for my full review!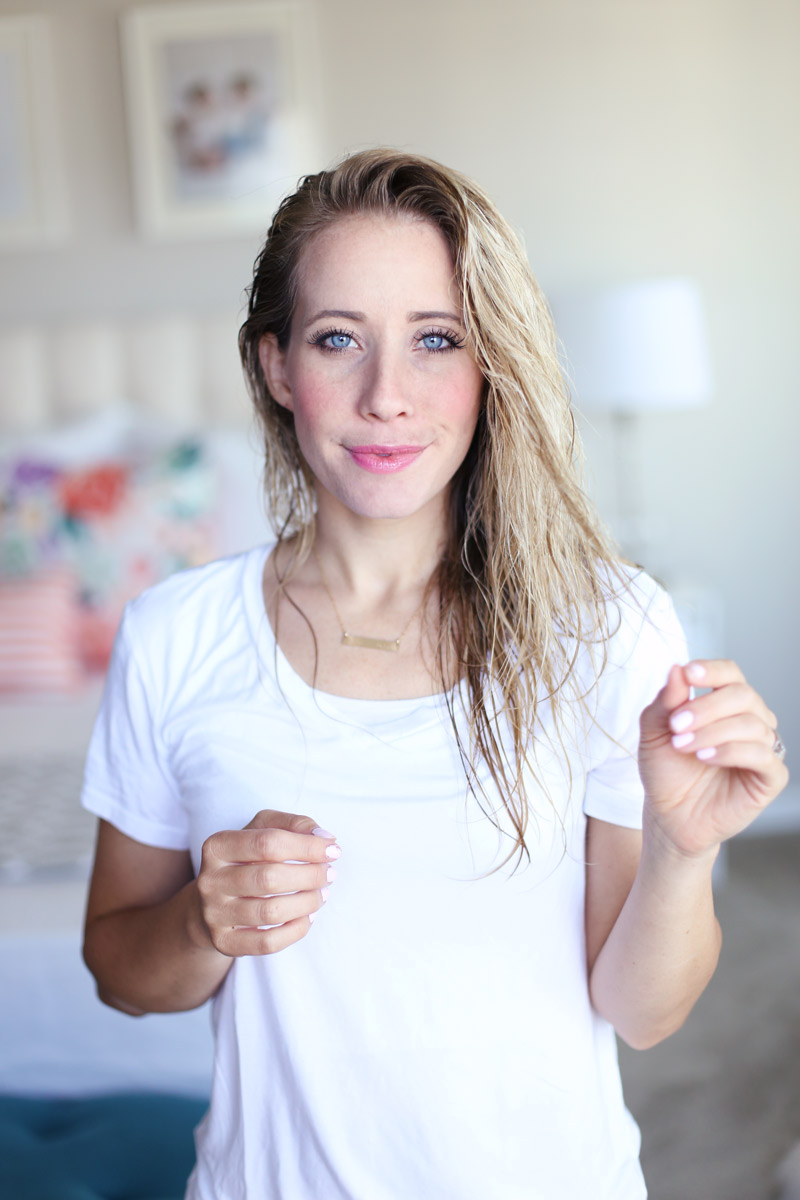 Fresh face, post shower!
I used a little bit of this foundation, this blush, this lipgloss (pink pout) and this under my eyes.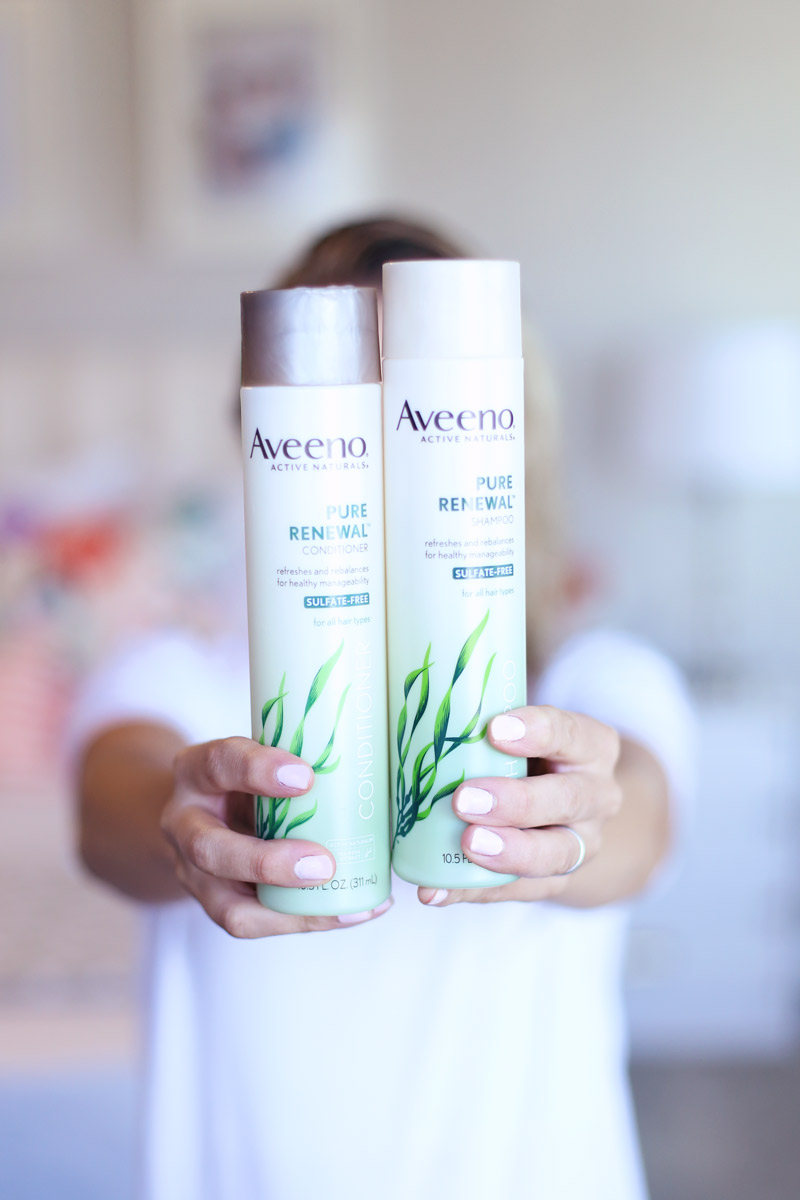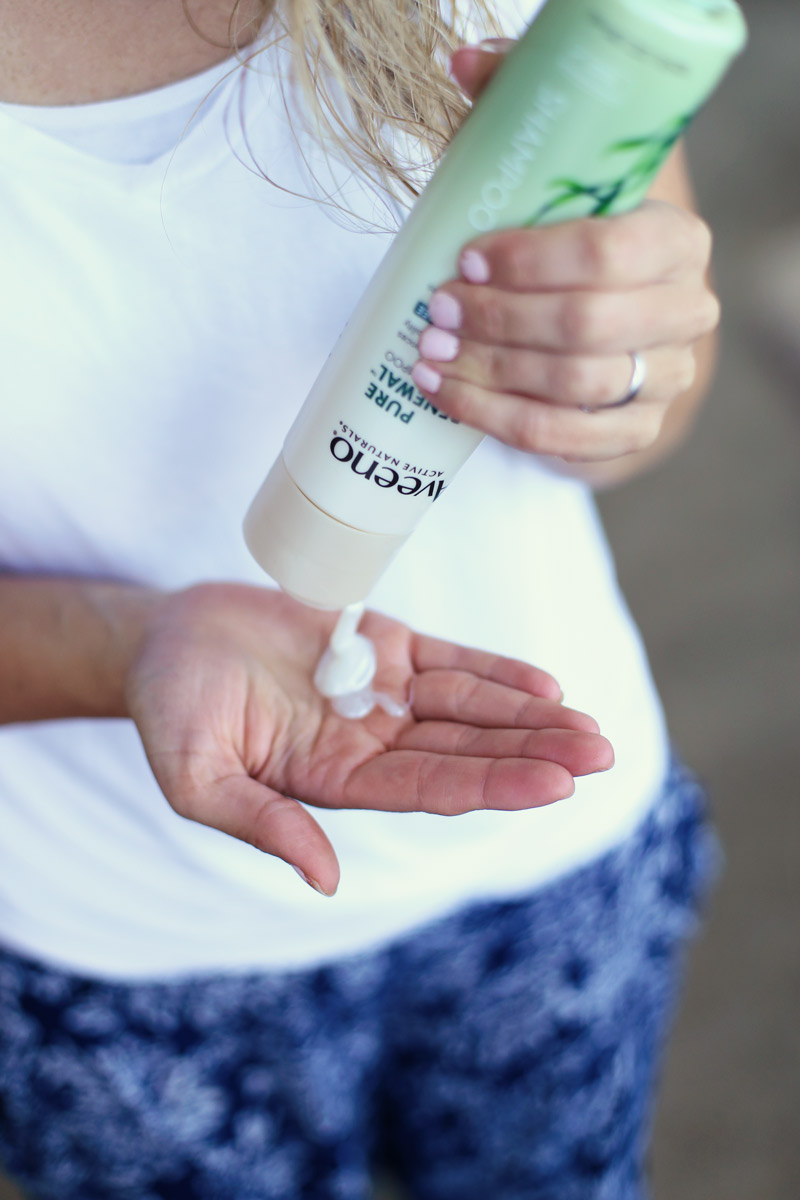 I specifically picked this line because the Pure Renewal shampoo and conditioner have naturally derived cleansers and are sulfate-free. Despite it being sulfate-free though, the Pure Renewal Shampoo had a nice lather to it and easily removed all the gunk in my hair – which is a lot when I finally get around to washing it ha ha!
One thing to note: If you're new to sulfate-free products, it's going to make your hair feel a little different for a couple weeks. The shampoo will be a little bit harder to work through your hair because it's sulfate-free, but that's a good thing because it's not stripping any of the natural oils out of your hair. Your hair and scalp will adjust though, and in the end you'll have much stronger and healthier hair!
The conditioner detangled all my snarls and really controlled the crazy frizz I have happening around my face right now. I've been noticing my hair has been extra shiny and it's just felt so smooth and soft. Like, I-can't-keep-my-hands-out-of-it soft. The conditioner is infused with Seaweed Extract and it's enriched with vitamins, proteins, and minerals that help rebalance the hair's natural moisture.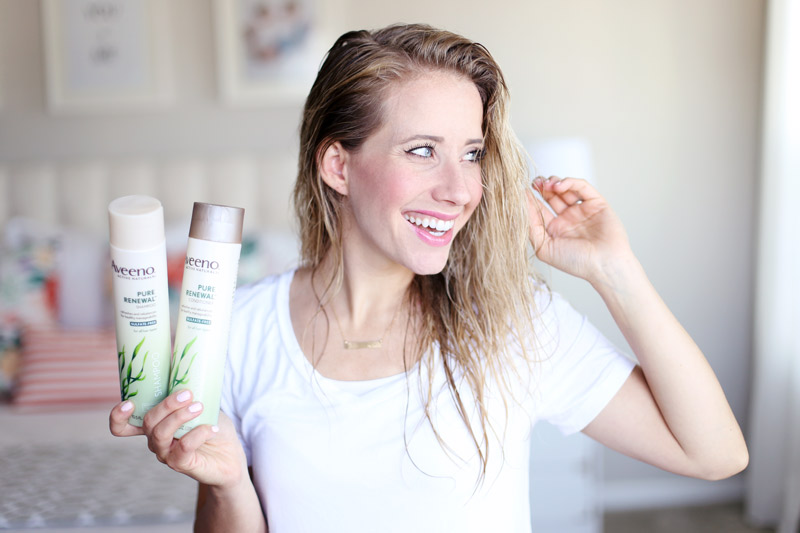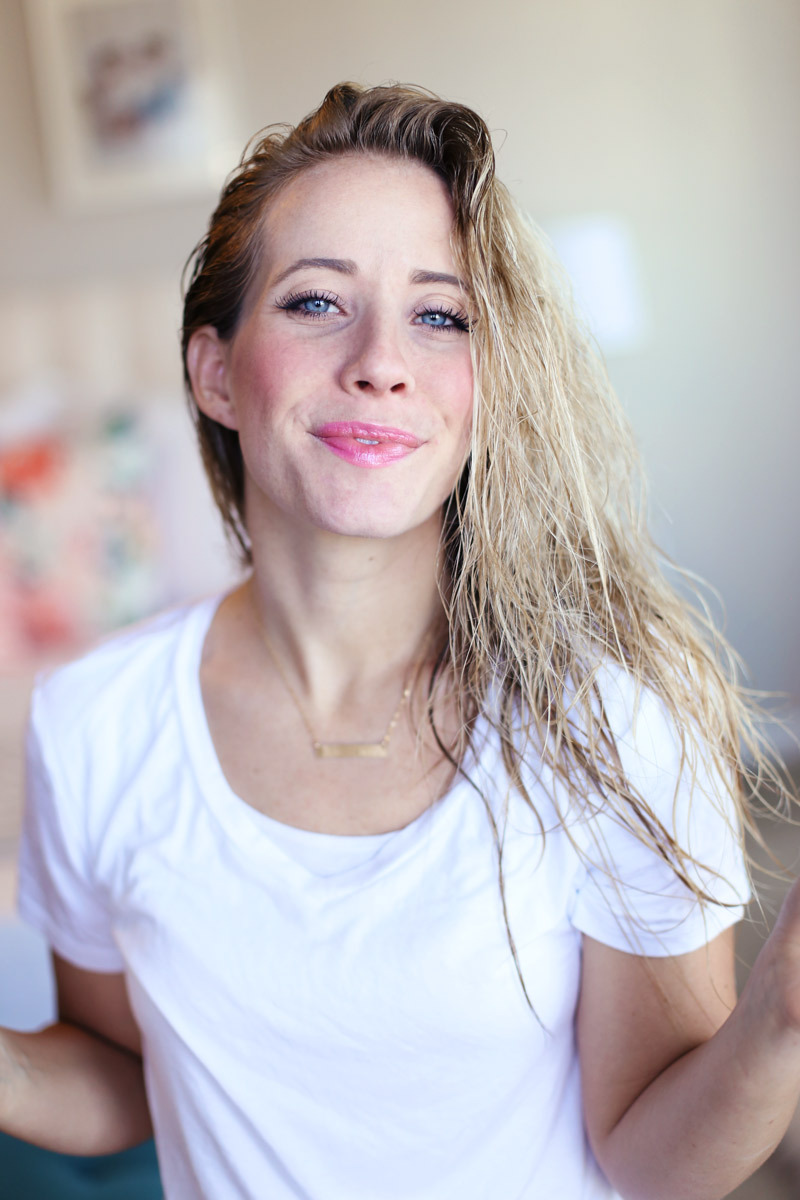 I tried a lot of products to find this little gem. I'm so excited to share it with you because it's so dang affordable. So if you're looking to transition to something a little more natural and pure, grab some on your next Target run! It's safe for color treated hair and is perfect if you have sensitive skin!
This post was made in collaboration with Aveeno. They reached out after I'd already started using the product! All opinions expressed are my own!