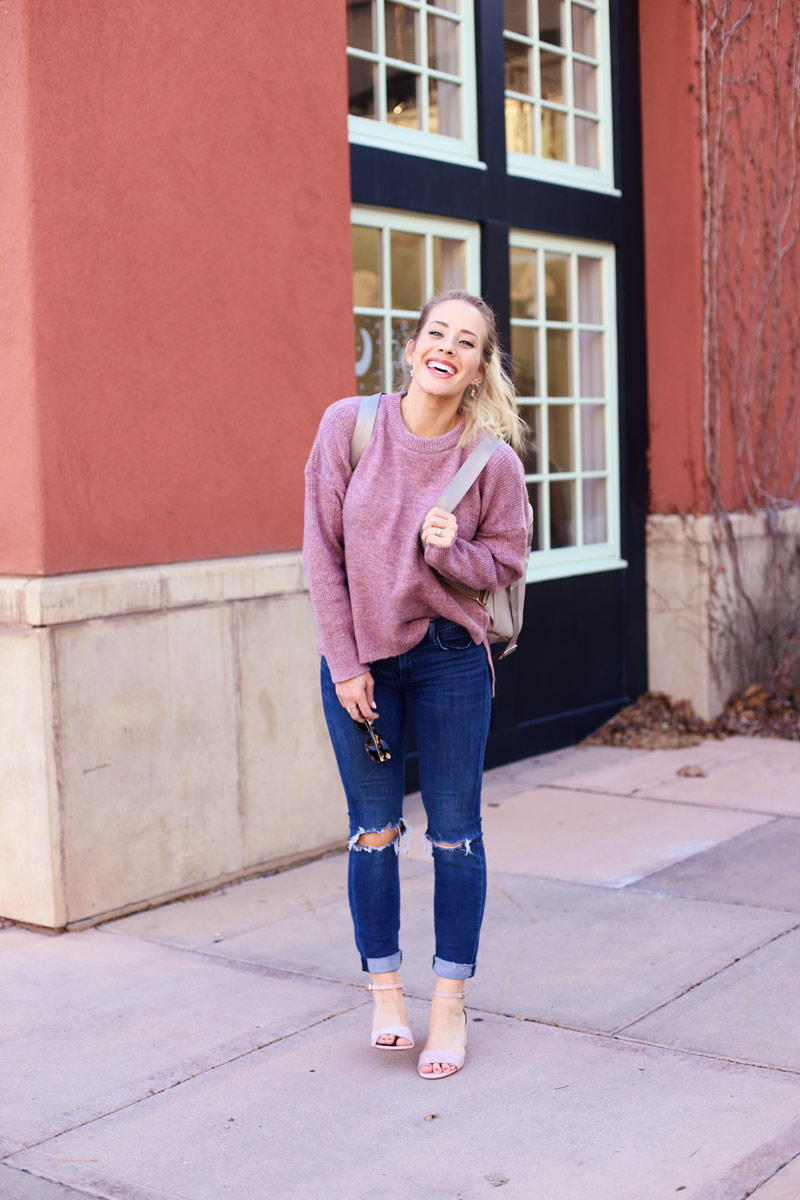 So guess what? I found THE PERFECT place for the boys while I'm trying to take a shower.
THE TUB!!!! Haha, didn't see that one comin' did ya?! Not even kidding you. I put them in the tub today with a few toys and they laughed and played and even pushed themselves up so they could see out the window. Do you know the number of times I've had to run out of the shower naked to take something away from them? Or to break up a fight, or to get them out of my makeup? Too many!
I think I'm starting to finally turn the corner. Hurry, knock on wood. The second I think I'm getting used to our routine something catastrophic happens. Like one starts teething. Or they both get sick. Or it turns out to be spring break… all. week. long. Anyone else feel the same way about their kids? Literally THE SECOND you start to feel like you've got the whole parenting thing down, life just chucks a curve ball at you! It's fine, I'm just gonna sit on the sidelines and watch while I devour an entire gallon of ice cream.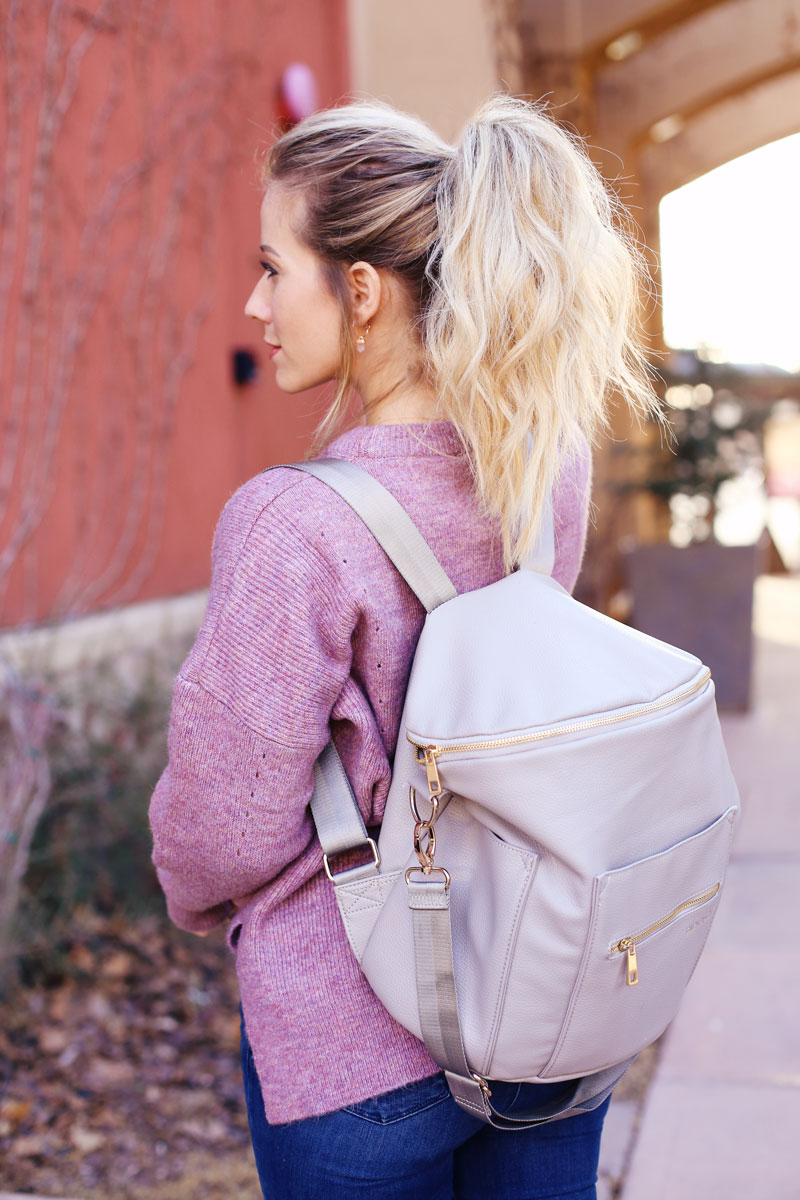 Diaper Bag: c/o Fawn Designs
Can we just talk about my Fawn Design bag right now? Pretty much everyone in Utah County has one and there's a reason! Don't get me wrong, I still love my Lily Jade bags and my Petunia Pickle Bag is fantastic, but I'm just all about the Fawn Design bags right now. I'll give you a quick run down of the things I like about it:
1- It's not leather! WHAT?! It's not. AND the fabric is the same on the inside as it is on the outside, which totally caught me off guard when I first started using it. This man made whatever type amazing fabric/faux leather it is is LITERALLY indestructible. Spill a bottle in there? It's fine. Leave an old bag of strawberries in there that your kids were supposed to eat while at the park and the bag is now a soupy puddle of jam on the bottom of your bag? It's fine. Maybe your memory needs a little work but I'm not one to judge ?. The strawberry mess comes right out no matter how long it's been decaying in there because like I said earlier, the fabric is indestructible.
2- It's a backpack AND a messenger bag. More importantly though, it's a back pack ha ha! You can't take the straps off so I feel like it's really meant to be worn as a backpack but it does have a long strap so you can wear it messenger style if that's more your thing. The backpack though is super comfortable and it sits really cute on your back!
3- Smart pockets. I wasn't planning on doing this little review or I would have taken a picture of the inside of my bag, but it has really smart pockets inside! Ones that I actually use because they're easy to get in to and big enough that they'll fit a bag of wipes!
4- The bag doesn't fall over when you put it on the ground to get into it. LIFE SAVER. So if I'm at church and need to get something, I can literally unzip it with one hand, rummage around the bag and not need a second hand to help me find what I'm looking for. The bag just stands up!!
The only thing I wish it had is a little loop in between the backpack straps so that when you need to move it without wearing it, it has a quick handle. You know what I'm talking about? Not a deal breaker though.
This bag is is definitely cute enough you could wear it without your kids, but I feel like it's best as a diaper bag. My lily jade bag transitions super nicely, I actually wear it all the time just as a purse. But it's real leather, got fabric interior and isn't as big. So you've gotta decide what type of bag you're looking for. Hopefully this little review helps you make your decision! I chose to get the light grey color because I feel like it'll be super cute in all the seasons!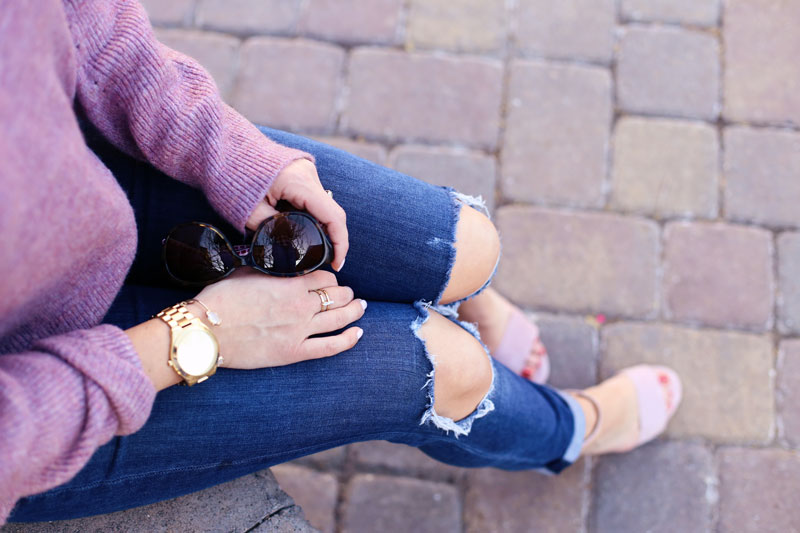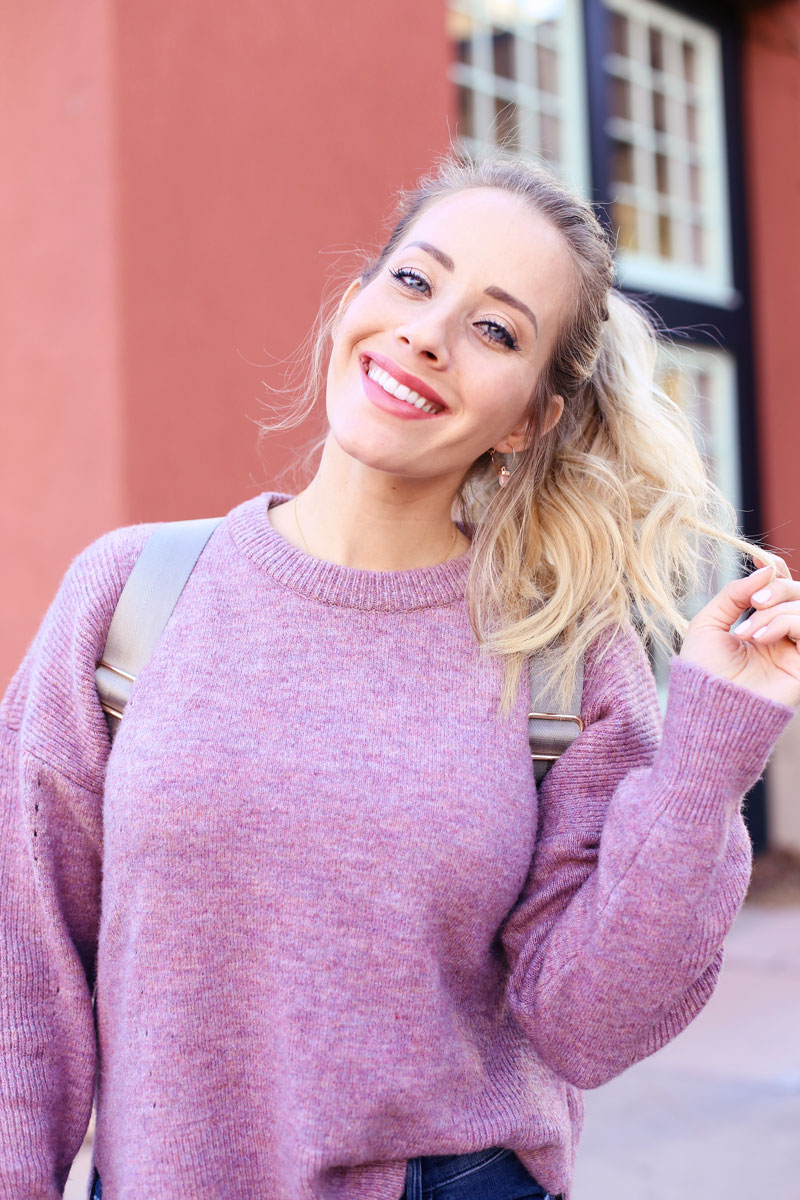 LipSense: Caramel Apple | Eyebrows: Microblading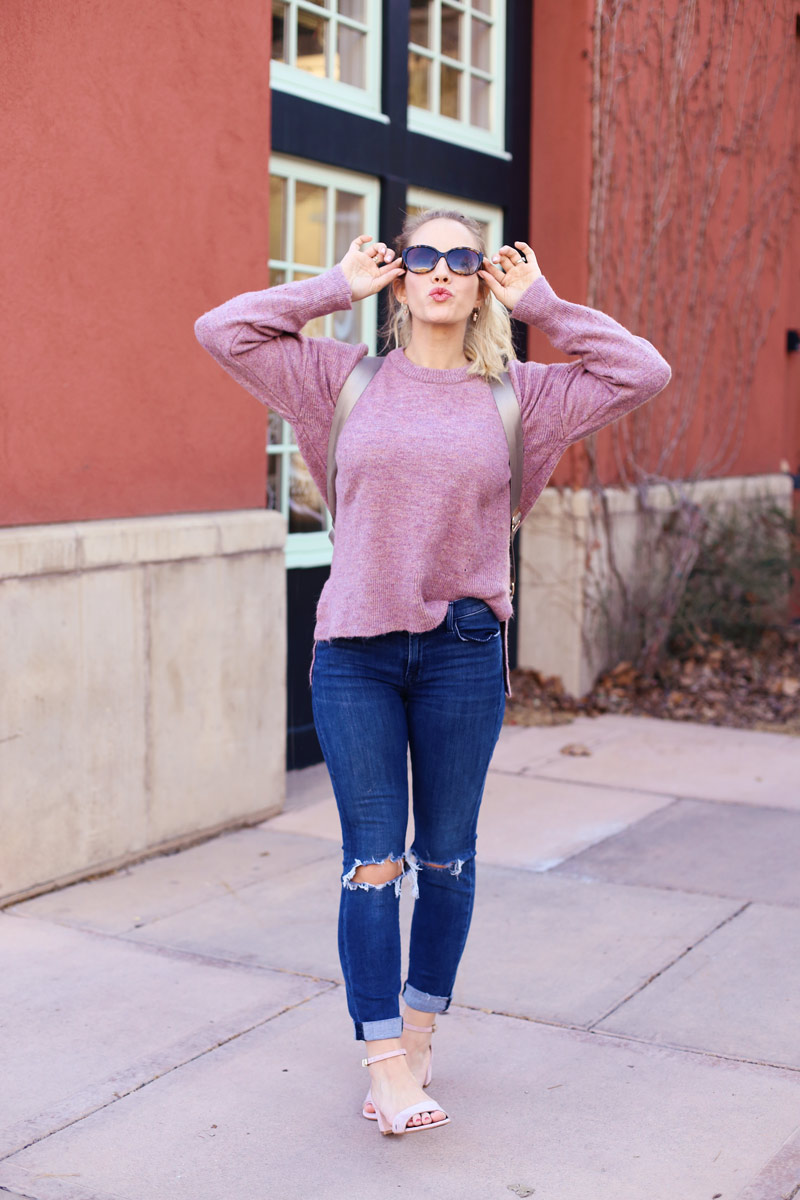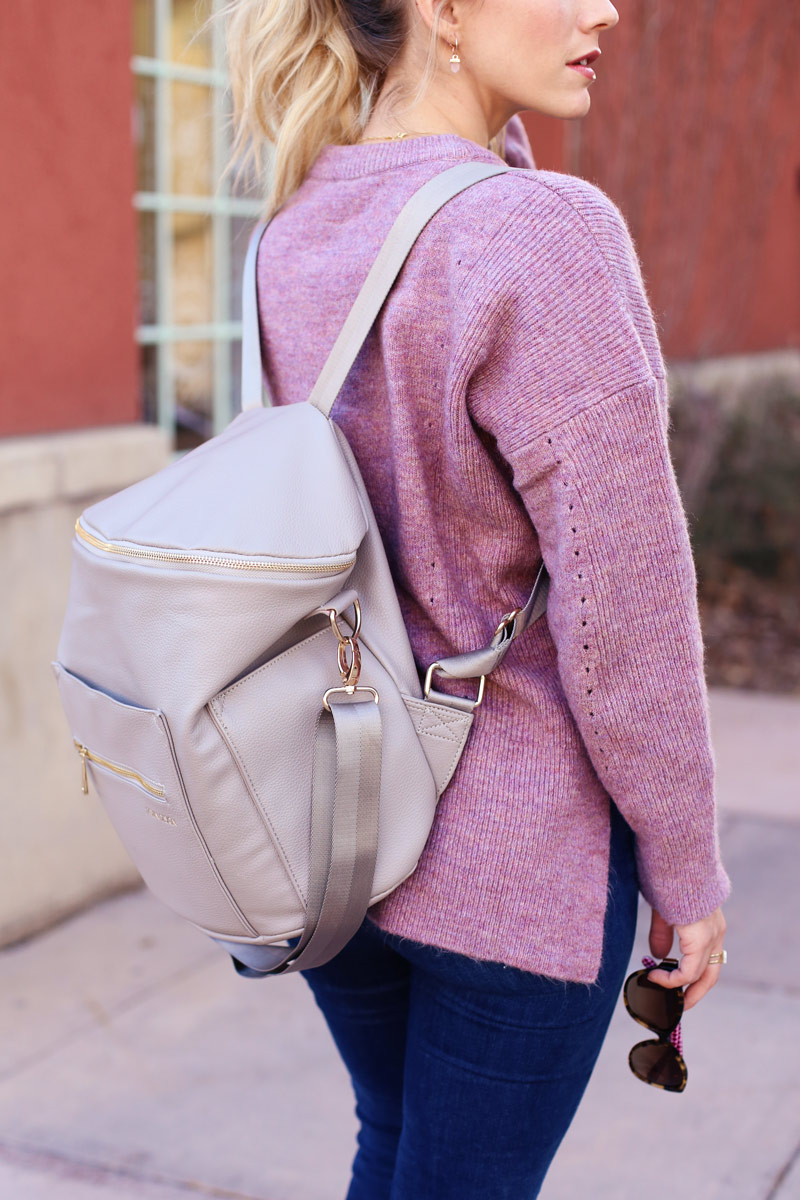 Love you guys so much! And if you wanna shop anything I'm wearing you can find similar items in the widget below. Disclaimer – these jeans have been out of stock for a long while, I bought them last summer. I've linked some others that look similar but haven't tried them all. The sandals and accessories though are all in stock – ?