Hey babes!!! So, guess what?! I'm writing this as I'm flying over the Pacific to CHINA!!! I'll for sure keep you updated on Instagram so make sure you're following me @twistmepretty and watch my highlight stories titled "dream" gahhhh, I'm so so excited!!
Today, I'm sharing my bobby pin tips and tricks! This video has been HIGHLY requested and I thought it was about time to just sit down and chat with you about the bobby pin. It seems to be frustrating many of you! I'm spilling everything I know from where I buy and store my bobby pins, to how I use them and get them to hold. I'll recap it all below for ya.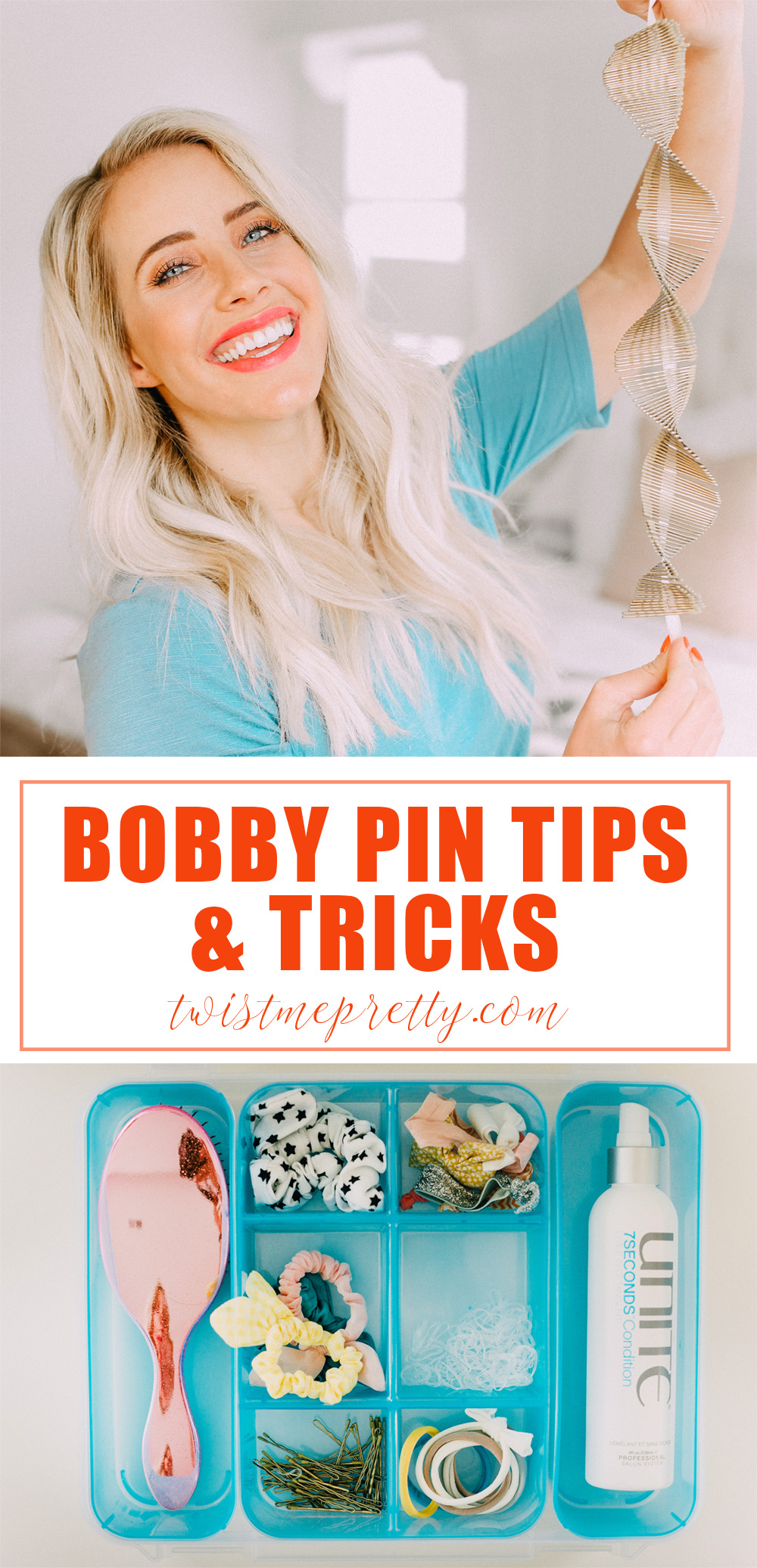 Buy the right bobby pins!!! I've been using the MetaGrip Bobby Pins for years and years and I love them!! It's been a long while since I've purchased bobby pins from the drug store so I'm not sure if they've improved at all? Every now and then I'll get a pack that isn't too bad, but I just swear by the MetaGrip Pins and I'll tell you why in just a sec but you can get them on Amazon or at Sally's Beauty Supply. They come on a long strand that's rolled up into a clear container. There are 300 pins and the entire pack is 8-10 bucks depending on where you buy them.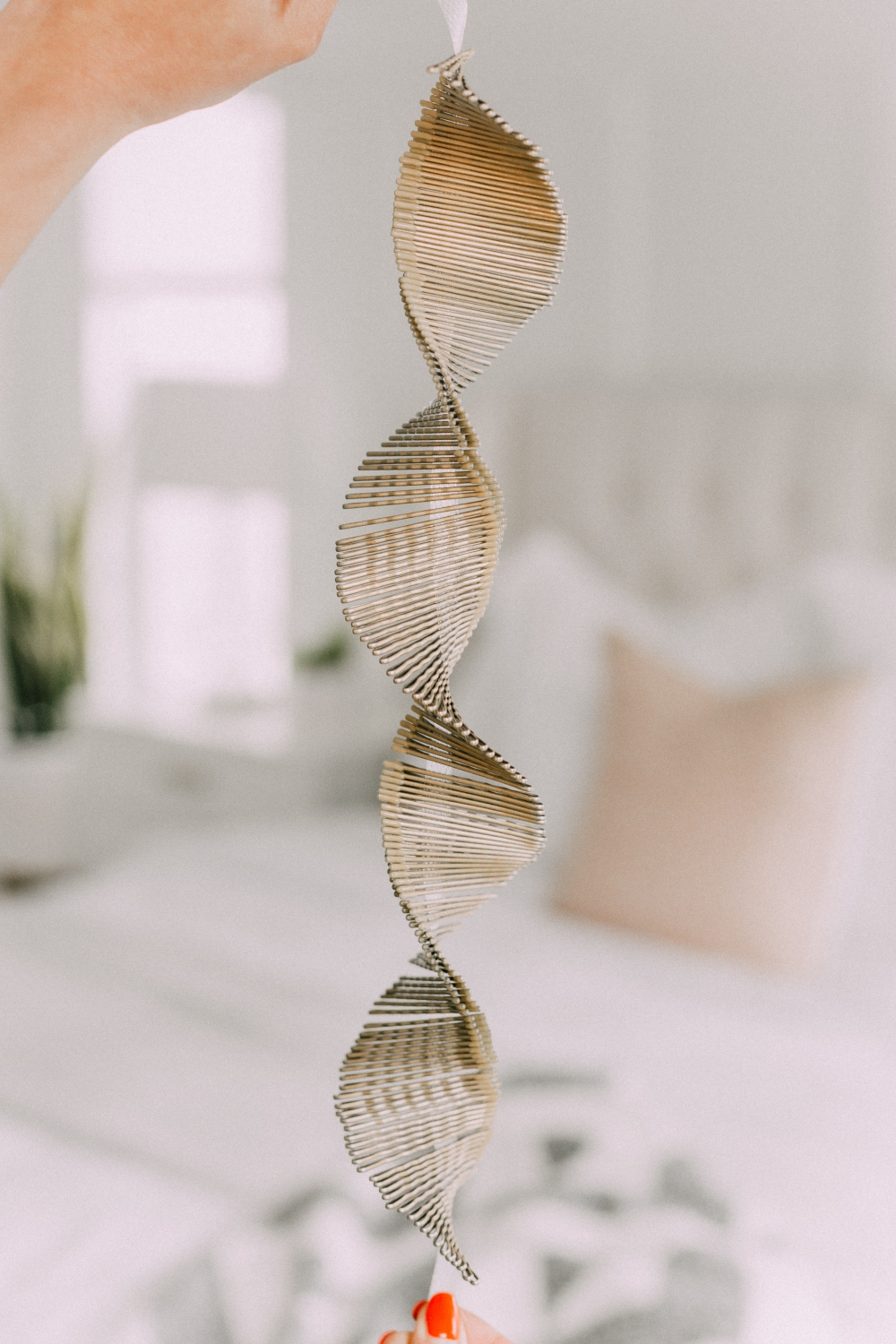 You can quickly determine how good a bobby pin is by testing it's strength. Can you open it one handed? If you can, chances are it's not going to hold a ton of hair. I can't open the meta-grip pins one handed and they also don't fold on me while I'm trying to use them. Have you ever experienced that? Your bobby pins folding on you while you're trying to style an up-do or something? It's the WORST and it always happens at the most inconvenient of times! Pins that fold are flimsy and probably not the best ones to use.
Buy bobby pins that match your hair color. It's so easy to find different colored bobby pins that you really should get some that blend well with your hair. I go between platinum blonde ones and a bronze color which are a bit darker. I feel like the bronze color would work well for red heads and then I've also seen brown and black ones too.
Storage: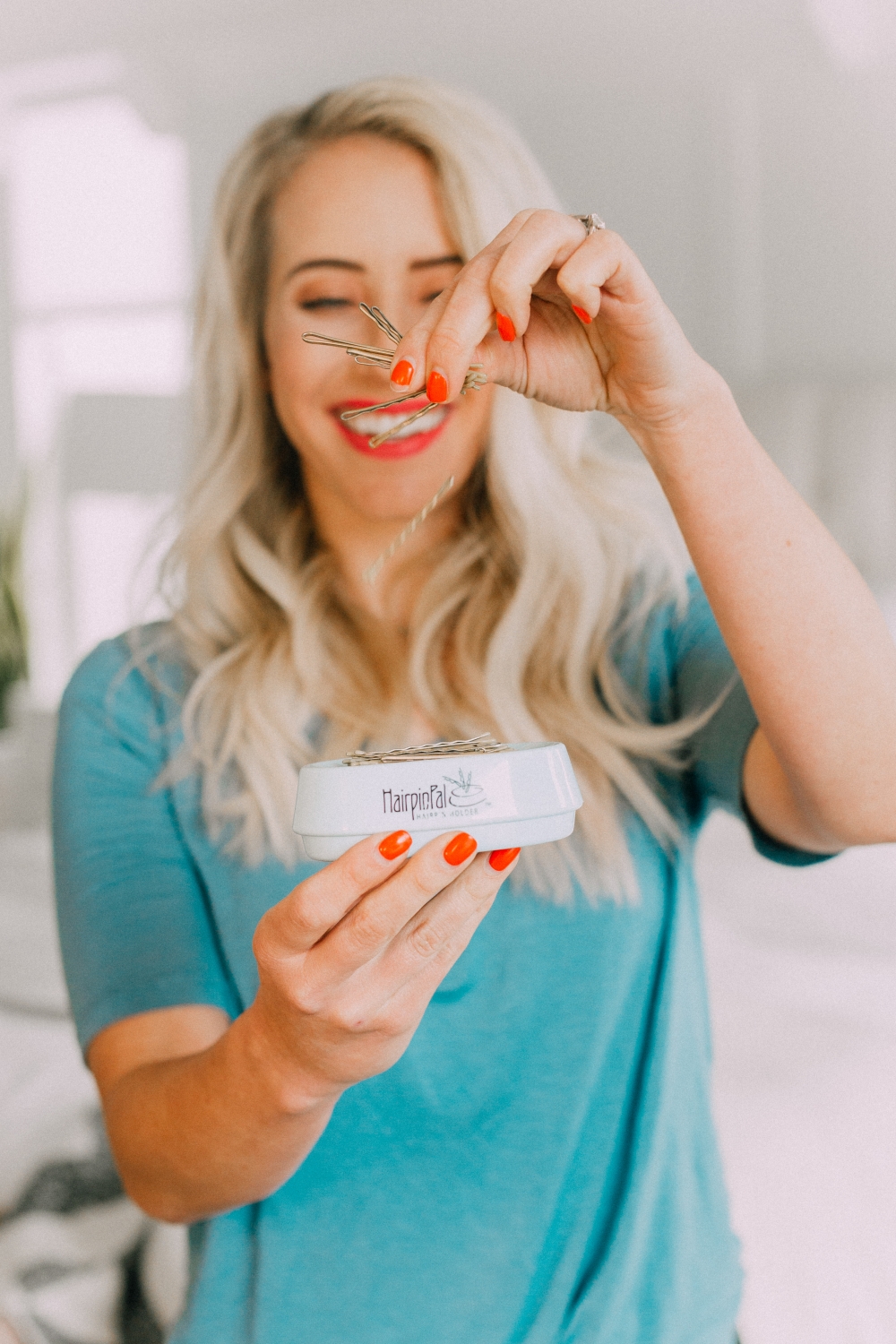 When I buy a new pack of bobby pins, I like to pull a bunch off the strand and put them on this magnetic pad called the Hair Pin Pal. It's $14 on Amazon and I LOVE it so much, everyone needs one! It just helps me keep track of my bobby pins and then if I'm taking out an up-do or something and there are pins all over the table or floor, I can just hold the pad over the pins and it'll pick them all up super easily.
I also like to store my hair stuff in this divided Sterilite case. My friend Tara introduced me to these containers and I LOVE THEM!! I started off just buying one, it was $7 at Target. I loved it so much though that I wanted another one for the kitchen and car so I splurged on a 6-pack that I found on Amazon for $35. We store our batteries in them, Savy's L.O.L dolls, craft supplies and the list goes on and on so if you think you'll want more than one it's cheaper buying them in a bundle. Keep your hair supplies though where you use them. I do Savy's hair quite often while she's eating breakfast so everything I need is now in the kitchen and I don't find myself running all over the house trying to find elastics or bows!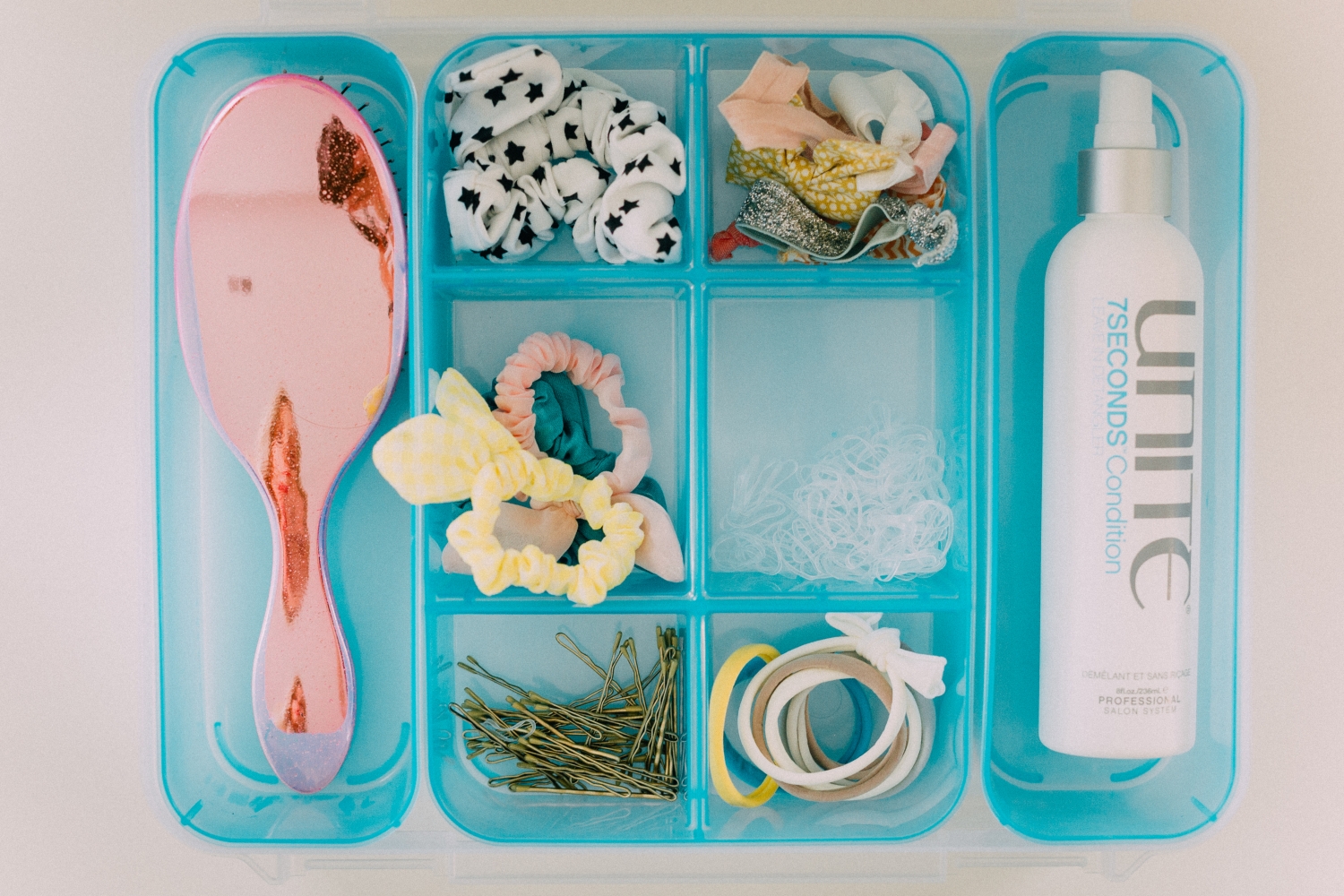 In the video I show correct ways to use bobby pins in different hairstyles. The main mistake though I see people making, aside from using bad bobby pins, is that they're putting too much hair in the pin. You can hold up a lot of hair in one bobby pin, but the pin itself only needs to secure the very outside section of hair and that section of hair is going to hold up everything underneath it.
There are times when I have the flat side of the bobby pin on top, that's usually when I'm folding the pin into a half-up, but there are times when I'm fixing the shape of a bun and I'm sliding it in with the flat side on the scalp. How you use the bobby pin just depends on the hairstyle you're doing.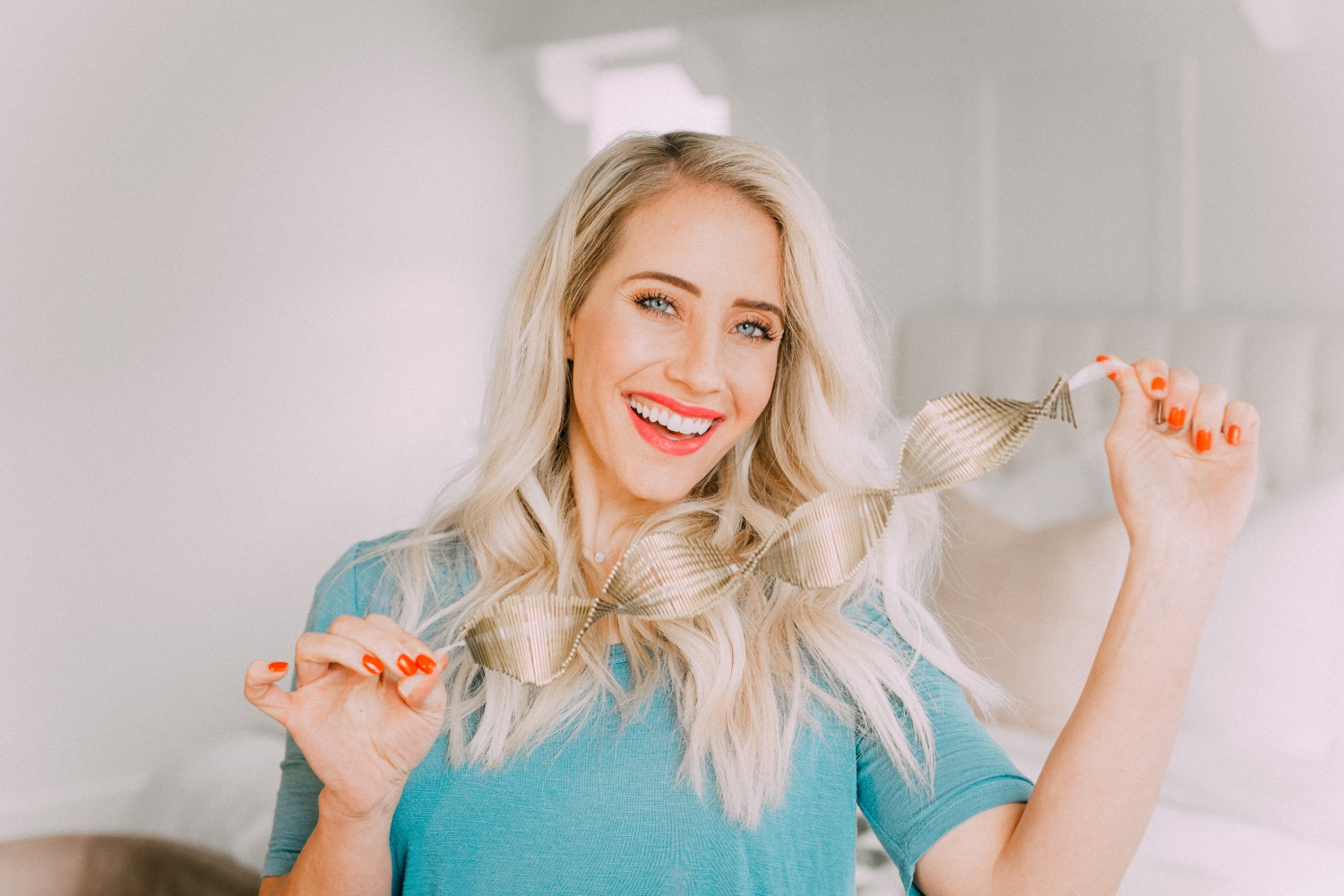 Here are a few different reasons and ways that I like to use bobby pins:
1. To keep braids tight. If you place a couple bobby pins at the seam of your braid before you stretch it out, it'll keep your braid from falling out. The flat side is on the bottom and you'll just slide it in, nothing fancy!
2. Criss-cross bobby pins for extra hold on buns. If you make your bun and then slide in two criss-crossing bobby pins, the pins will support each other and secure the style, but they'll also keep each other from moving around and falling out! This way works especially well if you have fine hair because the pins are more so holding onto each other, than your fine, slippery hair.
3. To shape buns. I don't know about you but my messy buns are usually a little crazy right off the bat. So I like to shove pieces back into the elastic as best I can but I also like to use bobby pins if I need a little extra help!
4. Keep fly-a-ways down. I have lots of re-growth right now from some vitamins I started taking last October. The hair is pretty long now but still too short to fit into my top knots. So I like to twist up the shorter pieces of hair around my neck and then use a bobby pin to hold them in place!
If you're finding that your pins are slipping out and you have good bobby pins, and you're putting them in the right way it could very well be that your hair is too clean! Use some dry texture spray or dry shampoo to add some grit and texture to the hair so that the bobby pins have something to hold onto. If that isn't enough, go ahead and spray the pin with hairspray before you slide it in. That'll obviously make the pin a little bit sticky so it's not slipping all over the place.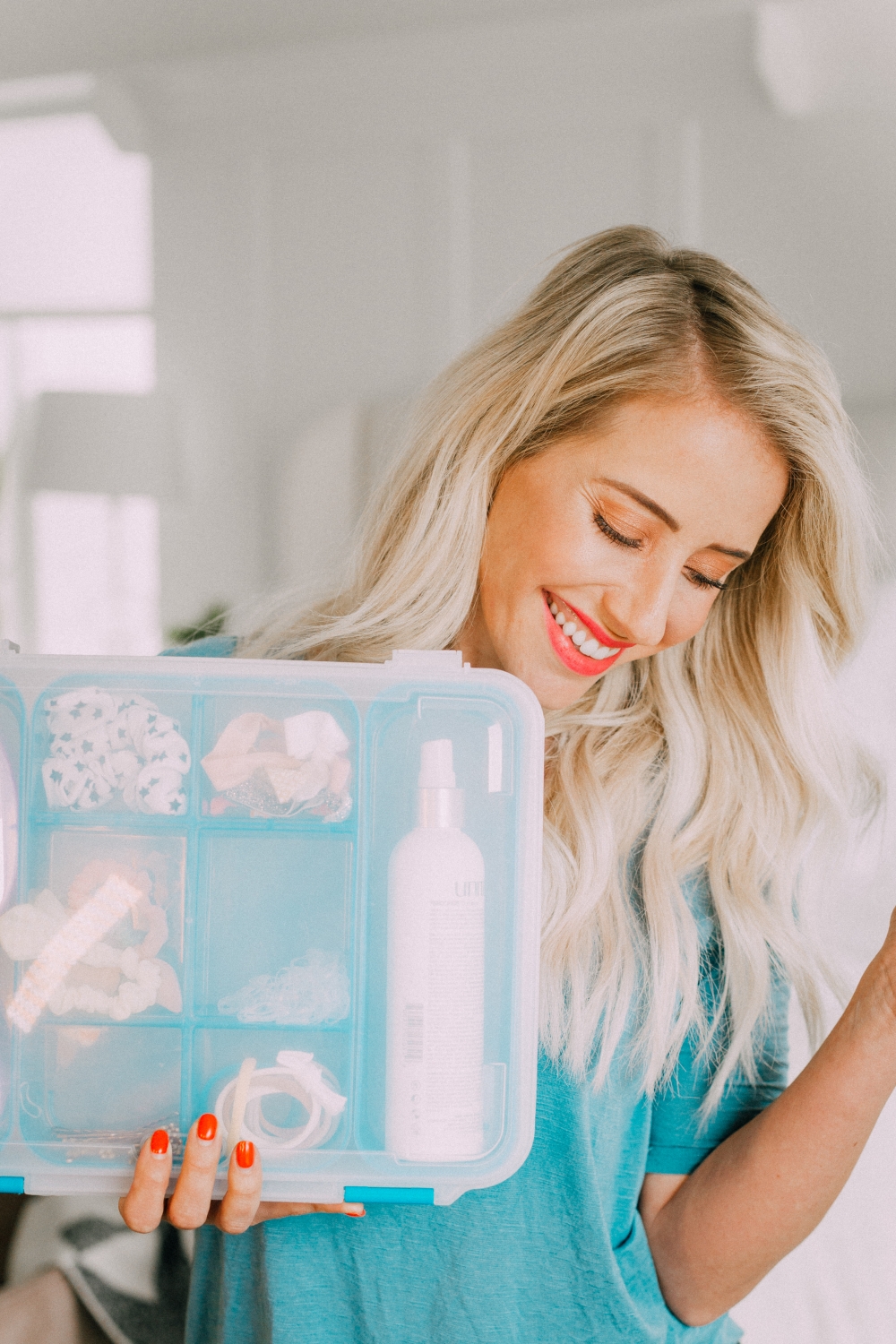 Hopefully the video below clears up any other questions you might have and if I missed anything, or didn't explain something very well, please let me know! I have a round up of fall favorites comin' atcha tomorrow or Friday so circle back around at the end of the week and we'll see you soon! LOVE YOU!!!