Guyyyyys it's time for the HUGE SEPHORA SALE!!!!! I'm so so excited, this is when I stock up on some of my favorite products and finally splurge on things I've been wanting to try. So this is Sephora's "Beauty Insider Appreciation Event" and it can be a little tricky to understand, so here's how it works.
There's EARLY ACCESS to the event if you are a Sephora Rouge member. Becoming a member is free, you just need to sign up, but you must spend $1,000 within the calendar year… it seems like A LOT and it totally is but if you're into makeup and hair products, it's embarrassingly easy to get there. Anyway, if you're a Sephora Rouge member, you get first dibs to shop everything at 20% off with the code YESROUGE from August 24-29th!
THE MAIN EVENT will start August 30 and go through September 3rd. If you're a member of their "VIB" program then you'll get 15% off with the code YESVIB. Being a VIB member is a lot easier to obtain, it's free to sign up but you need to spend at least $350 within the calendar year to qualify. Have you ever been inside Sephora? Then you probably qualify haha!!!
And last but not least, if you're a Beauty Insider Member which all of you should be because it's totally free to sign up and there's no yearly spending amount to meet, then you get 10% off with the code YESINSIDER. That'll go from August 30-September 3rd as well.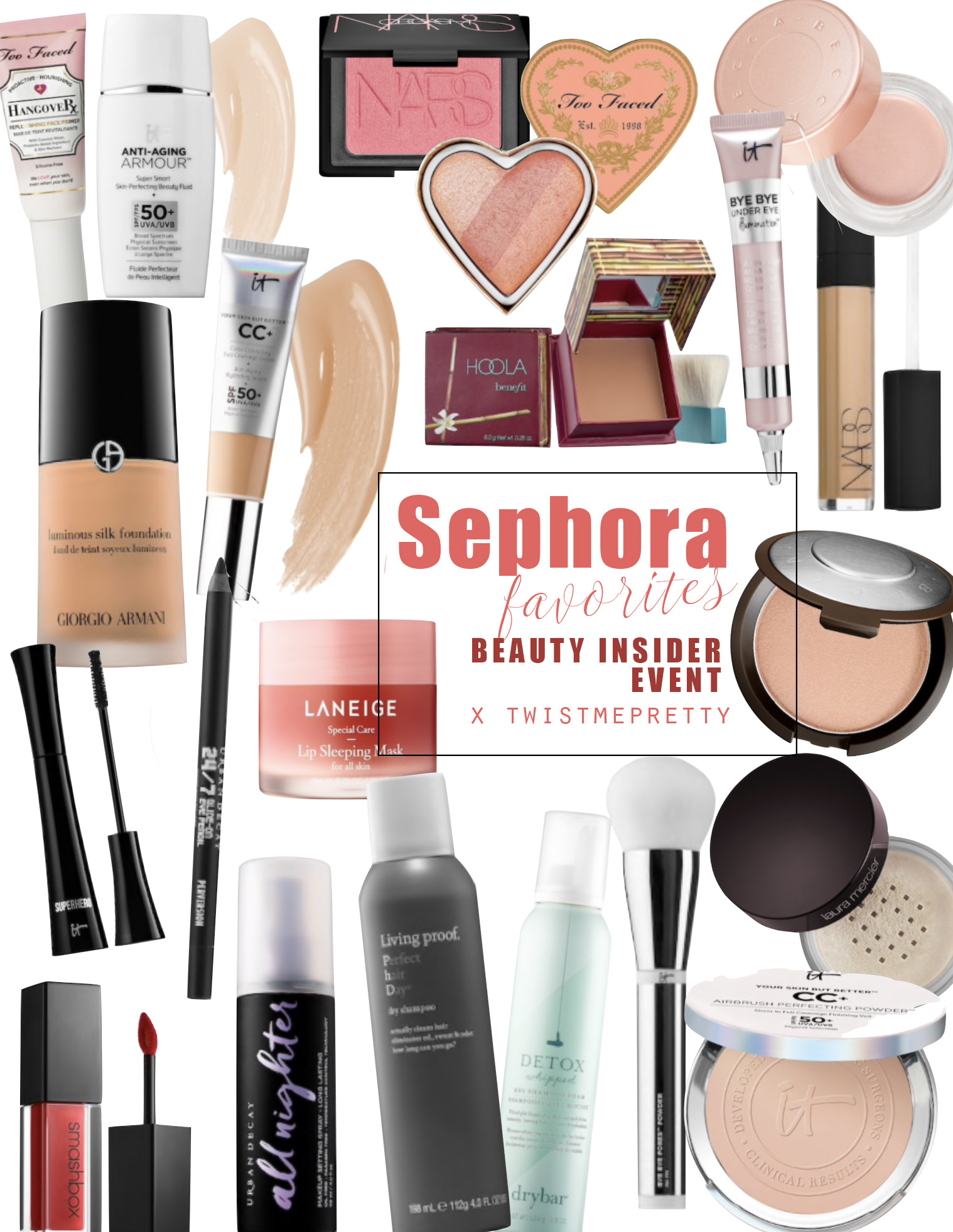 Hopefully you guys understood all that. A few years ago I was a Sephora Rouge member and didn't understand the sale or know the code so I totally missed out. I feel like they make it a little complicated to understand haha but there are HUGE savings available and if you love a good deal on high end products, now is the time to stock up!!!
Okay, so I've linked my top discounted picks for you babes down below! These are things that I've been using for years and totally love, or have on my want list. I'll explain them each below. And sorry the graphics are so big on mobile devices, I can't figure that crap out haha!

Too Faced Hangover Primer– I've been wanting to try a new primer and I got a sample of this in the mail. I've LOVED it!!! If you're not wearing primer, now is the time to start. Why spend all that time putting on your makeup if it's not even going to stay?! This product is actually infused with coconut water and probiotics and gives your skin a really pretty glow, while making everything you put on your skin last longer!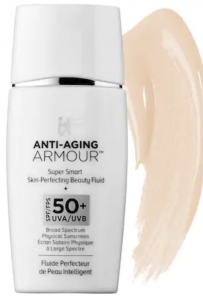 It Cosmetics Skin Perfecting SPF Beauty Fluid – This is hands down one of my FAVORITE products. I use it every morning before I go to the gym, or when I'm going to the beach. It's not heavy coverage, literally feels like a light moisturizer but it has a tint of color in it so it diffuses blemishes and hyper pigmentation so well. It's unlike any other bb cream I've used and it has an SPF of 50 in it!! I've been loving it for yours — you NEED IT!!!
It Cosmetics Your Skin but Better CC Cream – I use and love the SeneGence Foundation (creme beige) but I wanted to offer a few other foundations I've really loved in the past. This one has GREAT coverage so you babes with scarring or acne or just red blotchy skin, you'll love this. It also has 50SPF in it which is a huge plus. It never made me break out and it doesn't smell like SPF.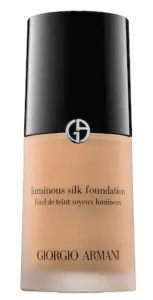 Giorgio Armani Luminous Silk Foundation – THIS. This is the only product that compares to the SeneGence foundation. It's a little more expensive though but I reallllllly loved this product. It covers alllll the things. It's for those with acne and for those with clear and amazing skin. There's a reason why literally everyone on the internet is talking about it!! Personally, if you're gonna spend this much on foundation, I'd get the SeneGence one because I think it's even better. But want to give you guys some different options!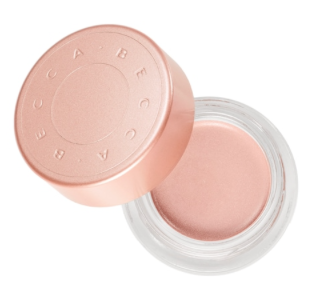 Becca Undereye Brightening Corrector – Step one – Put this on before your concealer. Step two – Thank me later. It's literally like 8 hours of sleep in a jar!!!
It Cosmetics Bye Bye Undereye Illuminating Concealer – Illuminating concealer. It's highly pigmented and creamy, and doesn't settle into fine lines or wrinkles. That, plus the under eye corrector in the last step = bright, awake eyes and face. If you are plagued with dark circles, I proooomise you'll love these two products so much!!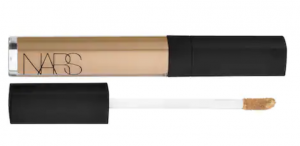 Nars Radiant Creamy Concealer – Another one of my favorite concealers is this Nars one. I love how easy it is to apply, goes on so creamy and doesn't settle into wrinkles. If you're going to use it under your eyes, get one shade lighter. If you're going to use it as a concealer, match your skin tone.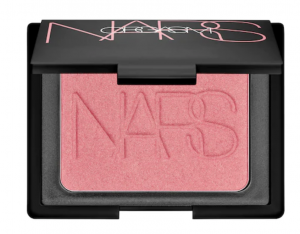 Nars Blush – A healthy looking hint of color for your cheeks! I've tired a lot of blush in my day and Nars makes the best ones that apply so beautifully and have a great color pay out.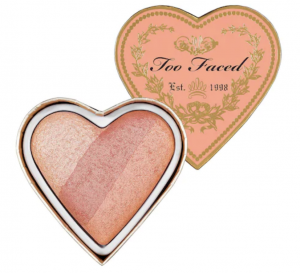 Too Faced Sweethearts Perfect Flush Blush – I've been eyeing this blush because it has a bit more shimmer to it than my other blushes. I feel like it'll give the skin a really pretty peachy glow and I wanna try it out!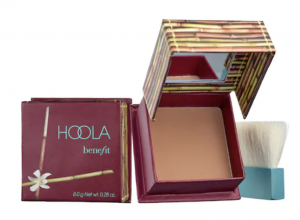 Benefit Hoola Bronzer – Hands down, best powder bronzer I have EVER found. You want your contour/bronzing powder to be matte, no sparkle, with a touch of ashy tones. That way it'll actually look like a shadow on your face!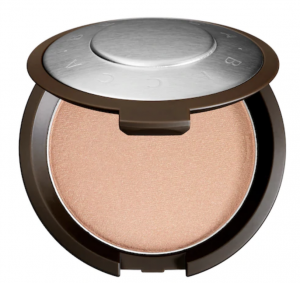 Becca Shimmering Skin Perfector/Highlighter – This highlighting powder is bomb. It LITERALLY melts into your skin and gives the most beautiful glow!
Urban Decay 24/7 Glide On Eyeliner – This eyeliner stays creamy for about 30 seconds (for you to smudge it around however your heart desires), but then sets into a matte finish that will be on until you decide to take it off. My favorite waterline eyeliner because it DOES. NOT. BUDGE.
It Cosmetics Superhero Mascara – I have two favorite mascara's. The magnetic mascara from PUR cosmetics and the superhero mascara from IT. It's SOO GOOD. You can get it on sale right now so I'd get this one before the PUR one. It layers so nicely so you get the thick lashes and the applicator helps you to get every single little lash for a more dramatic effect!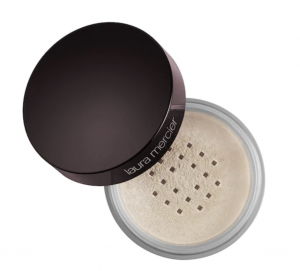 Laura Mercier Loose Setting Powder – Favorite loose powder, ever! It's expensive but the one I've had has lasted me over a year, it's well worth the splurge.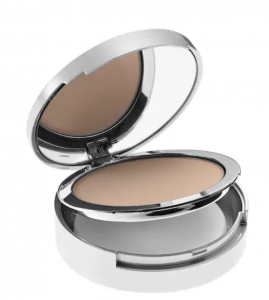 It Cosmetics Airbrush Perfecting Powder – Favorite PRESSED powder. I LOVE this stuff. I will sometimes use it as my setting powder but I keep one in the car and one in my bag haha and use it for quick touch ups. It covers acne and scars so well, just trust me. It's SO GOOD and the only pressed powder worth it's weight in gold!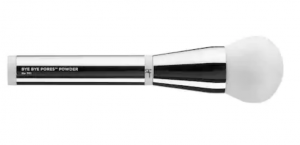 It Cosmetics Heavenly Skin Bye Bye Pores Powder Brush – Words can barely describe this brush. The actual brush hairs are INFUSED with skin care, collagen, and more. It literally puts your powder on and sets your makeup like nothing I have ever seen before. Heavenly Skin for sure!
Urban Decay All Nighter Makeup Setting Spray – How anyone lives without this is beyond me. It's the same idea as the primer I talked about earlier – if you are going to spend time doing your makeup, spend the extra few seconds making sure it stays where you put it! This mist is ultra fine and you can't even tell you put it on!
Laneige Lip Sleeping Mask – You put this on at night, it smells absolutely DELICIOUS, and you wake up to smoother, less wrinkly lips!
Drybar Detox Whipped Dry Shampoo – Have you heard of WHIPPED dry shampoo?! Seems counterintuitive but I wanna try it!! Claims that lit's a lighter version of regular dry shampoo and isn't as heavy or coarse on your hair? It's dry shampoo, of course I must try it!

Living Proof Perfect Hair Day Dry Shampoo – My Old Faithful, favorite (regular) dry shampoo out there. Don't even waste your money on anything else. As soon as a better dry shampoo comes out, I promise you'll be the first one I tell!

Alterna Caviar Cream — This stuff is AMAZING. I really wish they had the larger size available right now, but they're out of it so snag the small size and see if you like it. I put it in after I've towel dried my hair and it just does so many different things. It's hydrating and eliminates frizz, protects it from heat blah blah. It's awesome. And while I love to put a bunch of products in my hair before I blow it dry this is the one I never skip on!!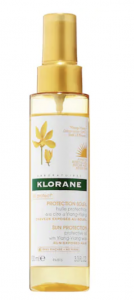 Klorane Protective Oil – Kind of a fun suprise to see my video ON SEPHORA!!! WHAT?! I guess you can watch me talk all about how much I love this product haha!!! A little goes a LONG way but if you have dry, coarse or hair that just needs a little bit of love, try this guy out. Immediately, LIKE IMMEDIATELY your hair will go from meh to feeling so soft and luxurious. It's witch craft I'm sure of it.
Lisse Hair Towel – I LOVE this guy!! Helps reduce frizz so much and it's just all around better for your hair to use something extra soft than to wrap a regular towel around it!
Alright babes. There's obviously a MILLION other products you could splurge and save on during this sale, but these are some of my top favorites. Hopefully this list doesn't overwhelm you, you don't need to go out and buy all of them!! But seriously, pick something you've been eyeing and give yourself a little something special because you deserve it!!! What are some of your favorite products? Are you planning to shop the sale?