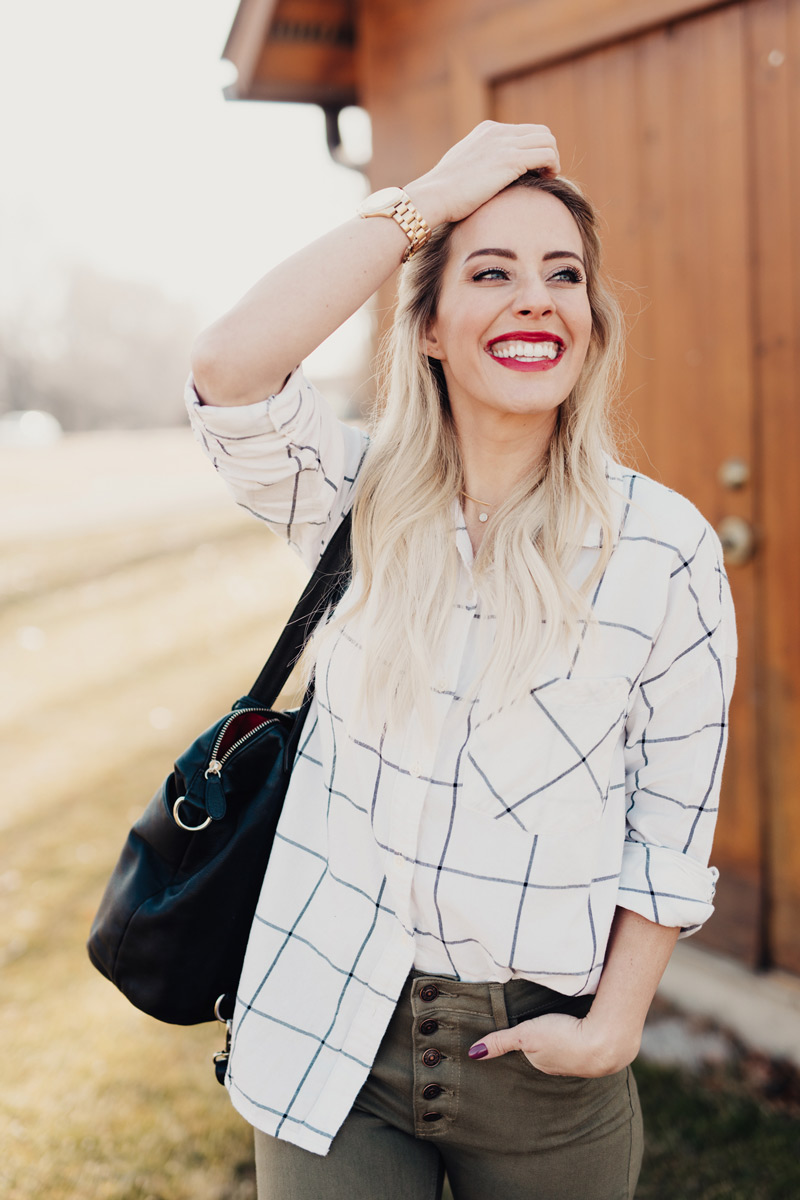 Boyfriend Button-Ups! They're easily one of my favorite wardrobe staples. I wanted to share a few different ways I like to style them + dish the retailers I find has the best and most affordable button ups. Goodness gracious, have you ever noticed just how expensive button up shirts are?! It's like buying a pair of jeans! There are a few things I look for in a good button up shirt, and I only buy them when they're on sale. Old Navy, American Eagle, Forever 21, H+M — you can always get cute button up shirts from those retailers at a fairly reasonable price.

I like to wear my button ups one of four different ways:
1 – I like them wrapped around my waist, with a tee and leggings or distressed denim. Super casual! 2 – I like to wear them unbuttoned, usually with a v-neck tee underneath.
3- I like to wear them alone and just tucked in, like I'm wearing here today. I usually only tuck in half of the shirt so that you can still see the waist line and it's still flattering even though it's oversized. They're cute tucked into high waisted skirts too!
4- I love to wear them underneath sweaters to add pops of color or pattern to an outfit, like in this post here
When I'm buying a button up shirt, there are a couple of different things I look for:
I look for the fit. I don't care if it's the prettiest color or pattern in the whole entire world! If I don't want to live in it, I don't want to buy it! There also needs to be room in the shoulders to move around. There's nothing worse than a shirt you can't move in! And then the shirt needs to be soft. I have a couple button ups that are fairly stiff and I just find I don't wear them!! I have this one chambray shirt that is so cute, it fit all the criteria except it's not crazy soft. And guess what? I literally never wear it! I typically go for neutral colors and patterns, except for when I don't ? like in this post here. See, I haven't worn that top as much as I would have liked, because the color and pattern are so bold. If I stick to neutral colors and patterns, they're easier to wear over and over again.
My Lily Jade bag, still going strong four years later!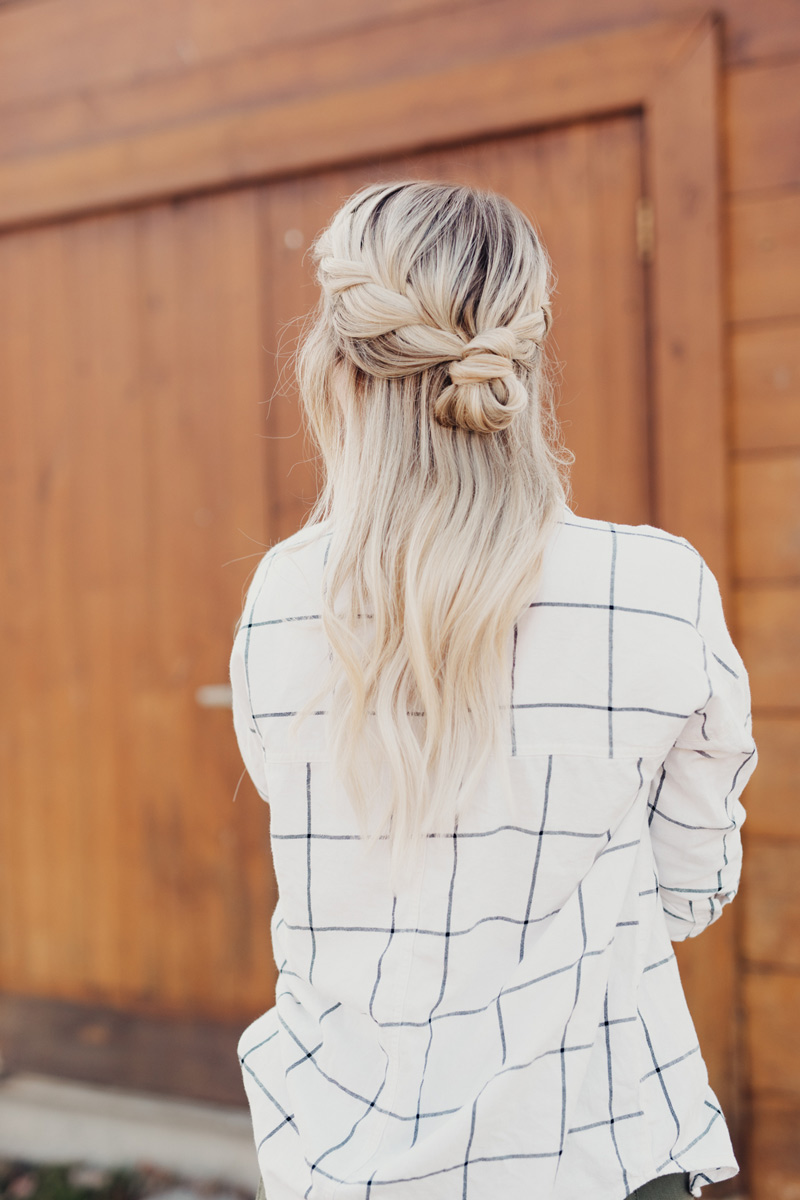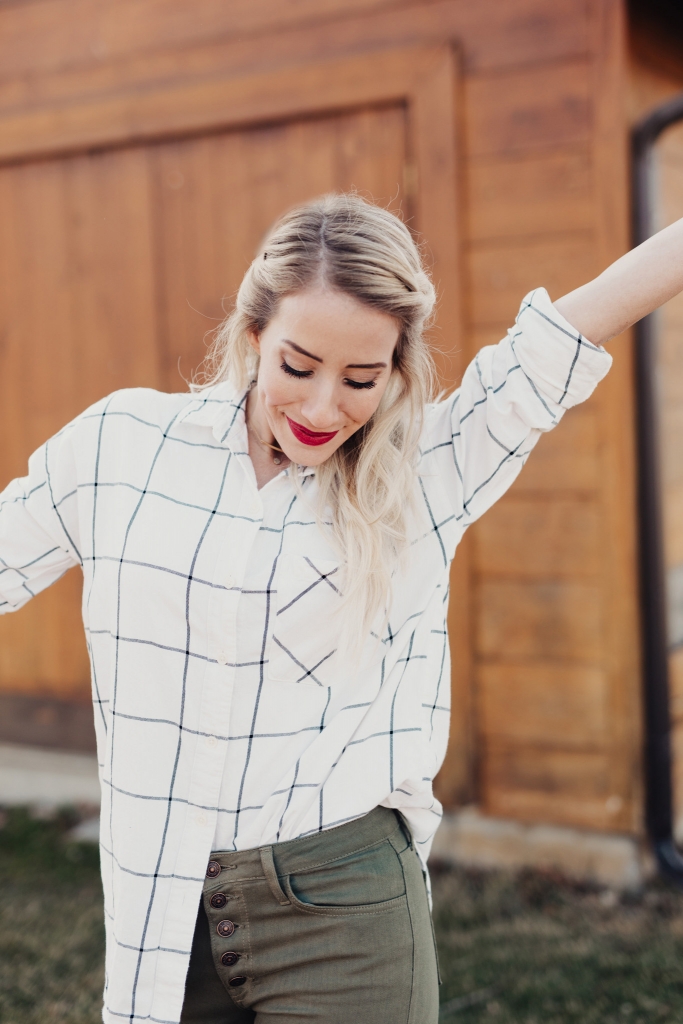 You can find similar outfit details to the one I'm wearing in the widget below! These jeans I bought at a boutique in Utah and the booties I found at Gap on clearance, so they're no longer available. I found some similar items though in case you're looking!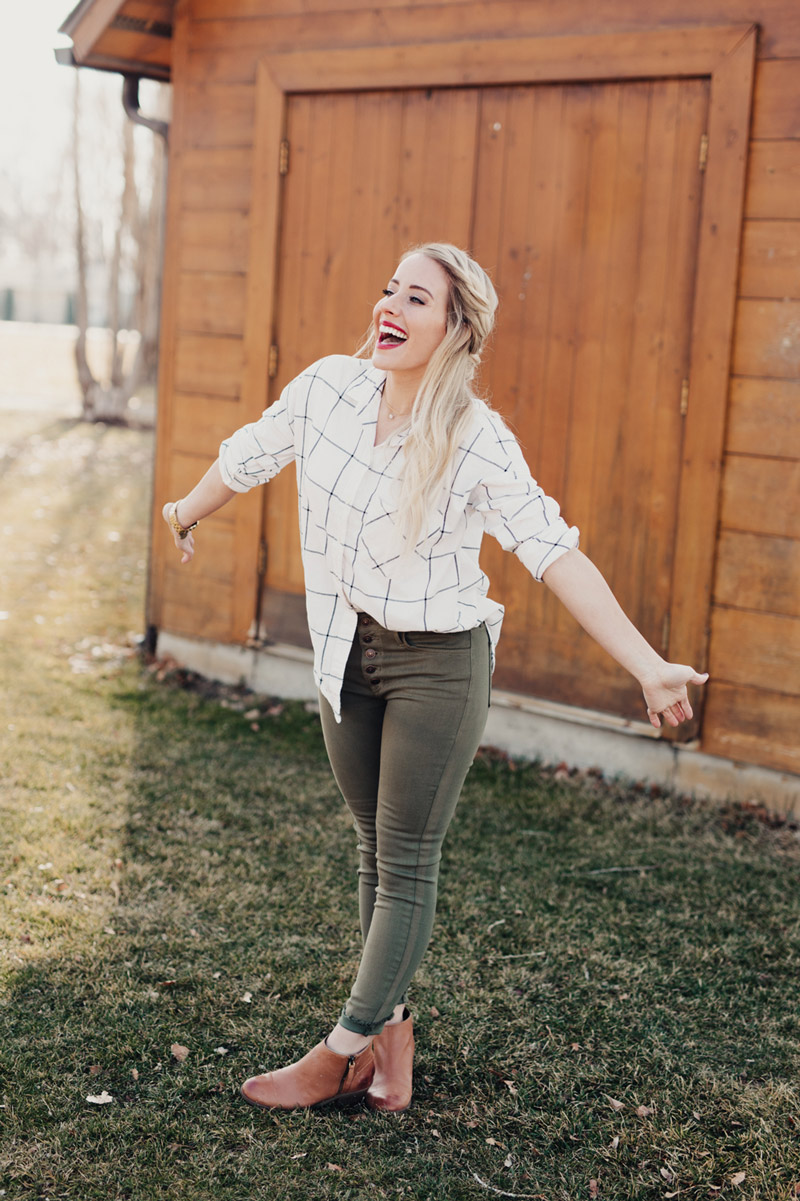 And the LipSense color is Roseberry!
I hope you guys enjoyed this post, and found some new ways to spice up what you've already got in your closet. Are there other retailers you've found has great deals on button up shirts? What's your favorite way to style them?!
photos by @aliceshootspeople