Hey babes! I'm sharing a sweet little recipe today, one that's really easy and fun to do with the kids but that's super yummy and healthy too! I don't know if you remember the yogurt popsicles I shared awhile back? We put a spin on the same ingredients and made yogurt bites!!! I love greek yogurt. It's healthy, it's yummy, and my kids love it. Don't be surprised if I share some more greek yogurt hacks in the future!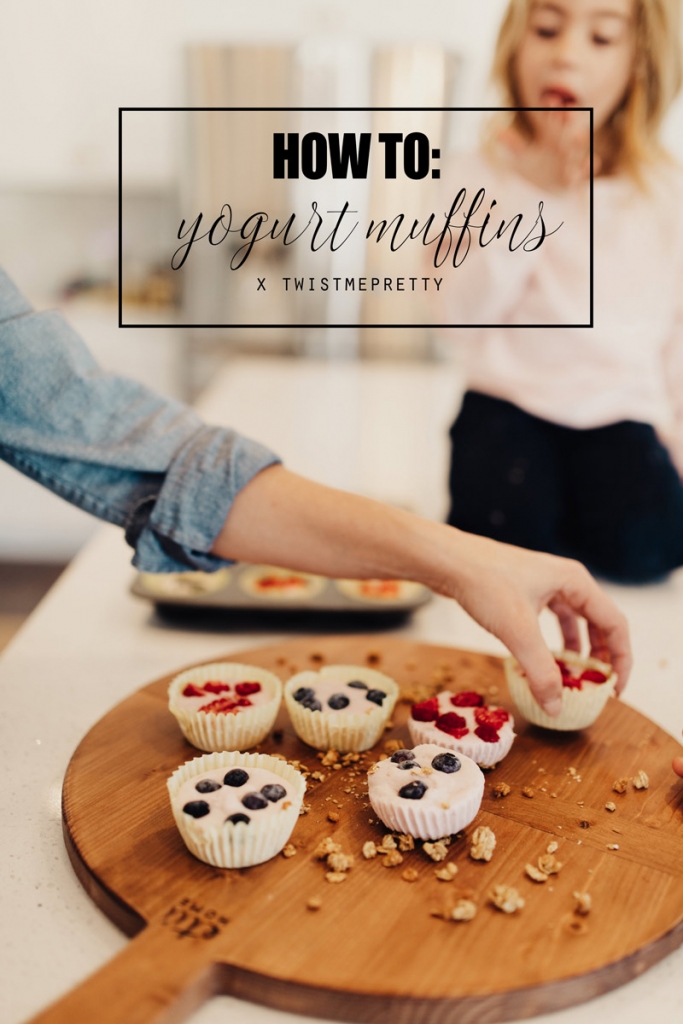 These yogurt bites are DELISH! I have super picky eaters too so they're kid tested, mom approved haha!
What you'll need:
– A cupcake tin + liners
– Fruit: we chose blueberries, raspberries and strawberries
– Granola
– Greek Yogurt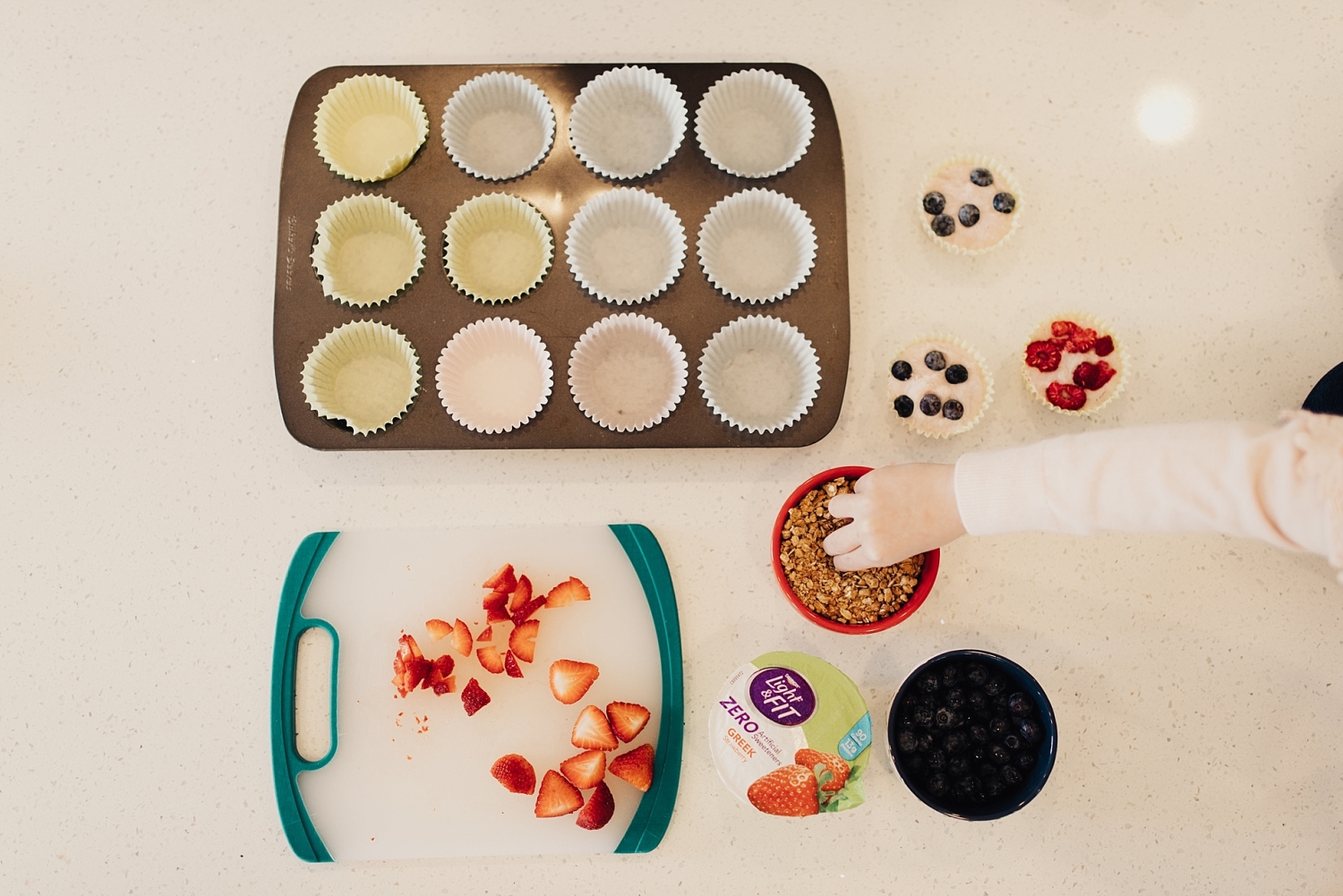 First you're going to line your muffin tin with cupcake liners, and then start washing and cutting your fruit.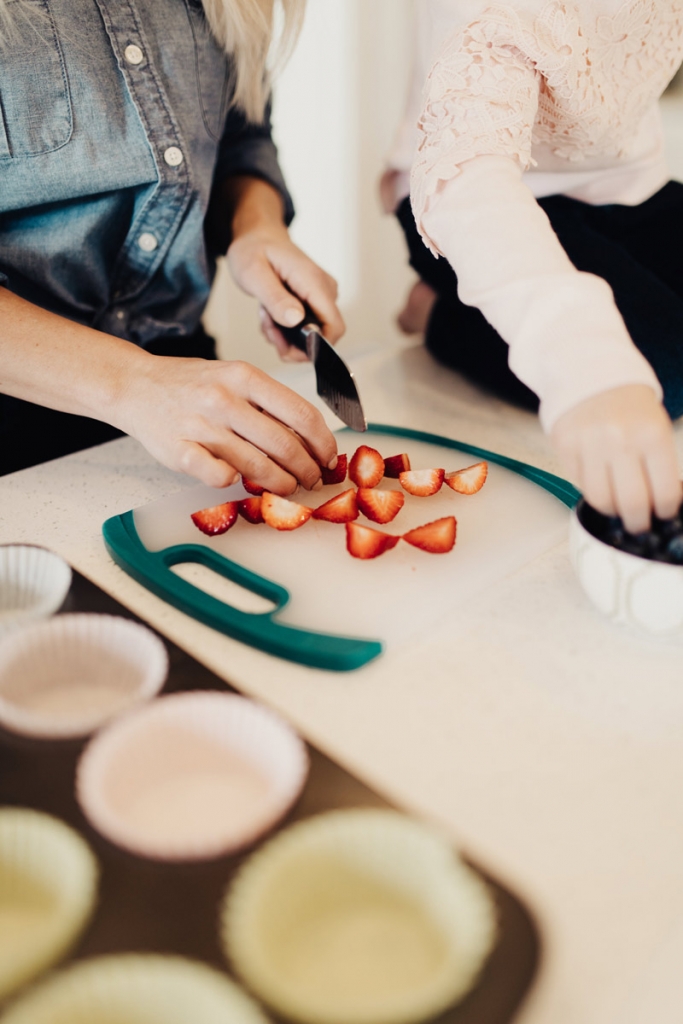 Then you're going to put a little bit of granola on the bottom of the cupcake liners!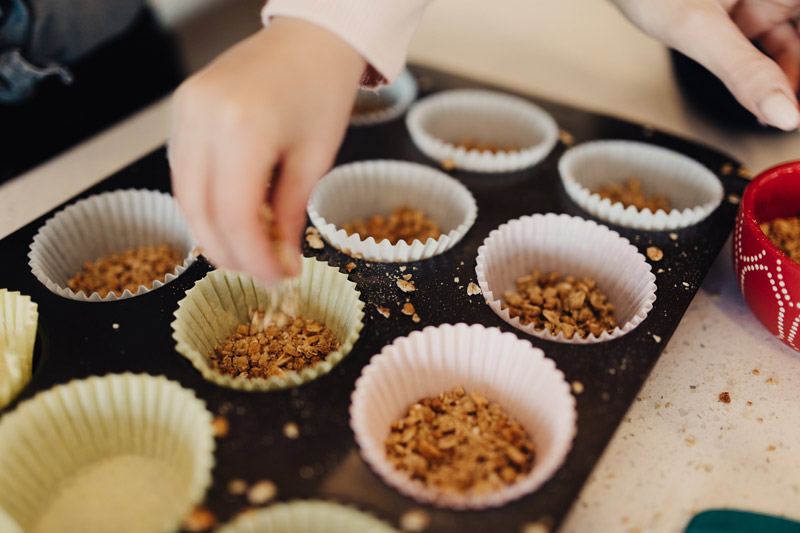 Next, you're just going to put a large dollop of yogurt in each tin! I told you, it was super easy.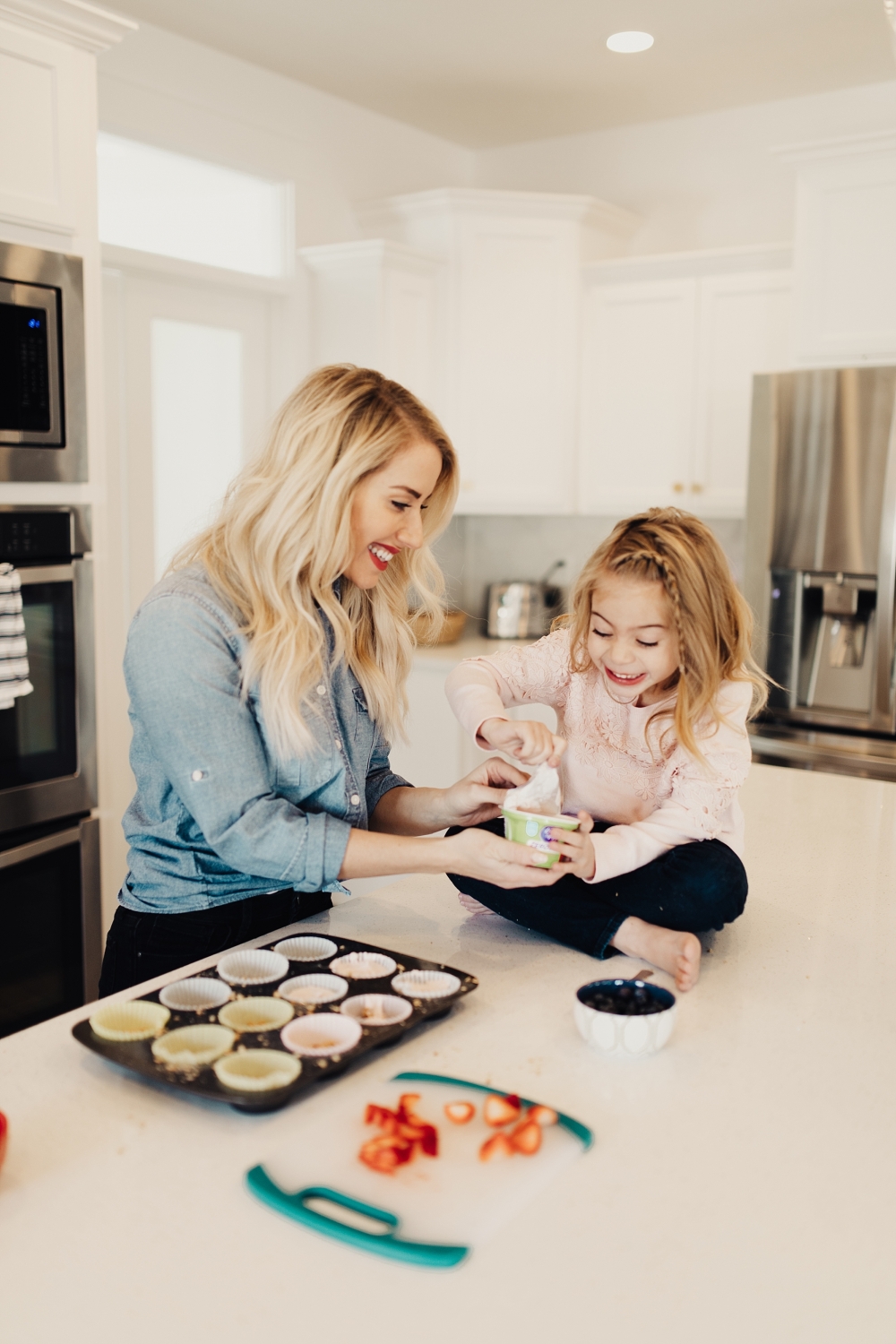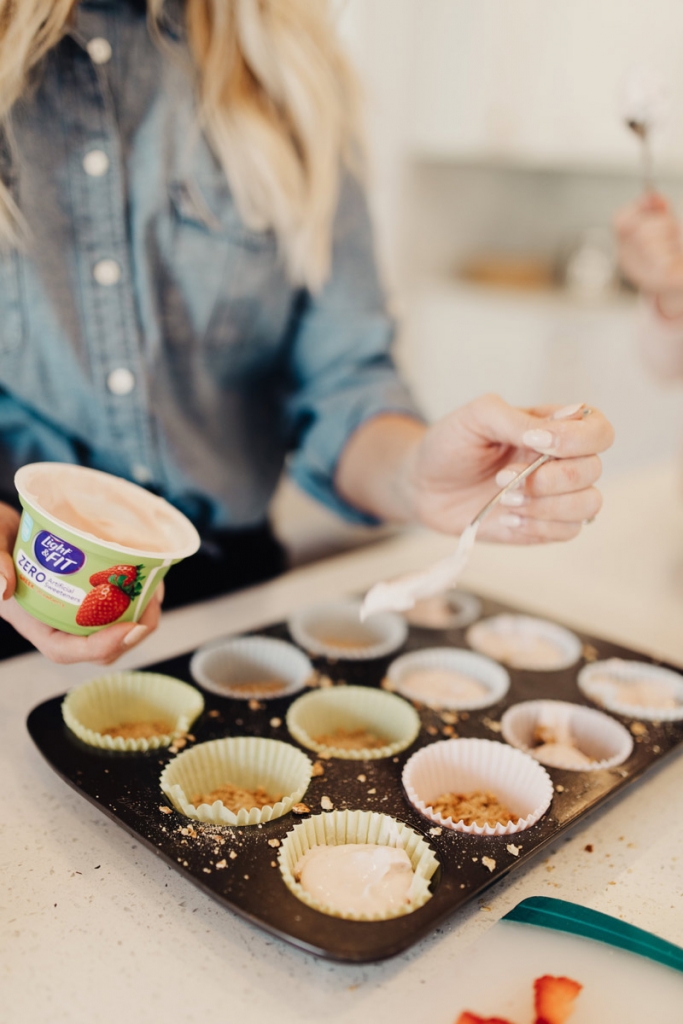 And last but not least, you've gotta add your fruit to the top. This is the part my kids can't finish without eating half the ingredients first!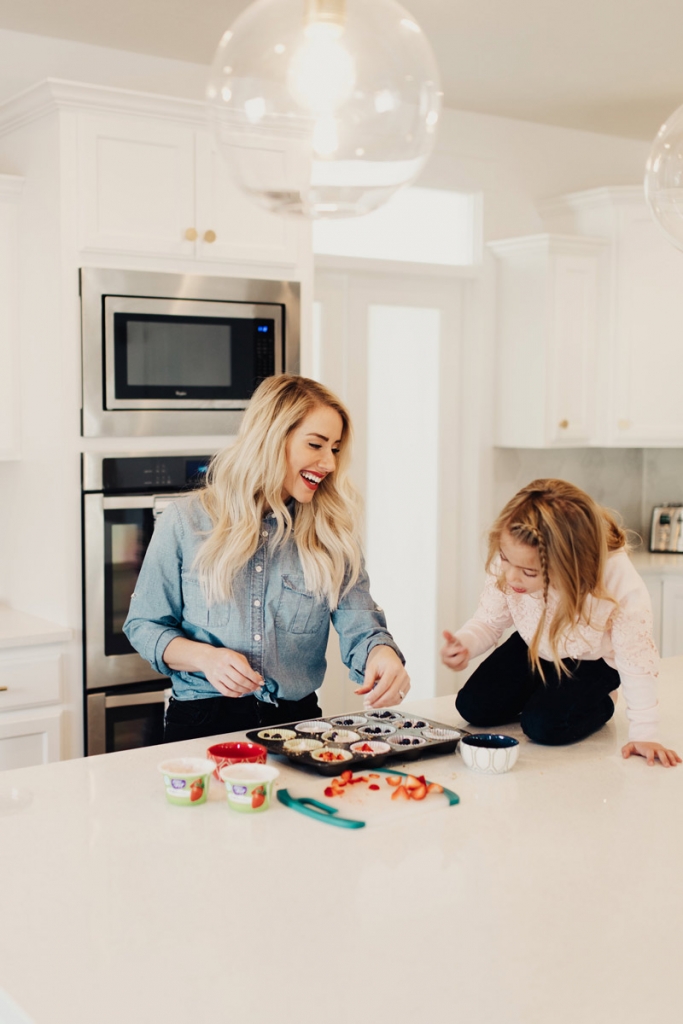 Pop them in the freezer for an hour, and you've got the yummiest little yogurt bites to snack on or eat as a quick breakfast while on the go!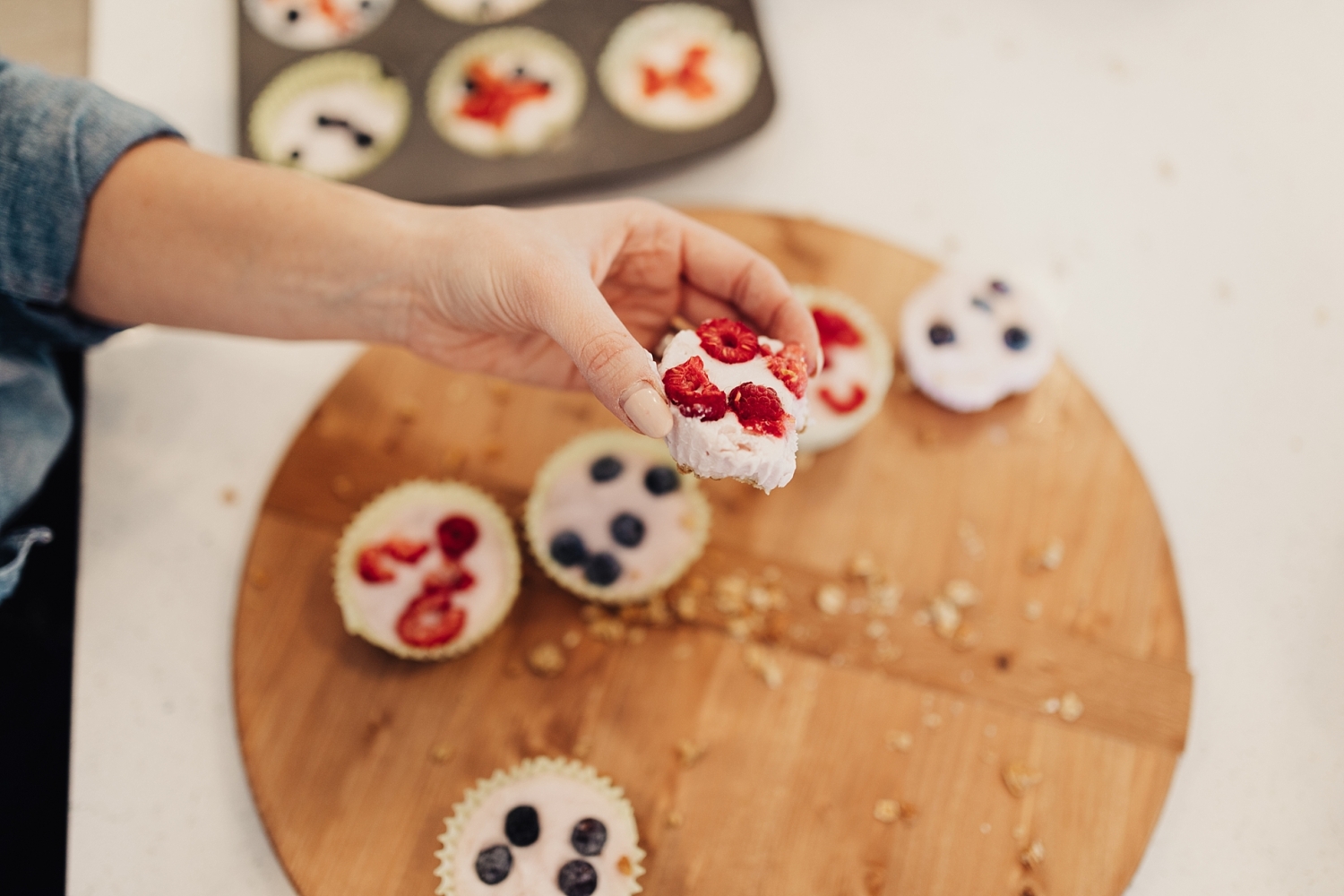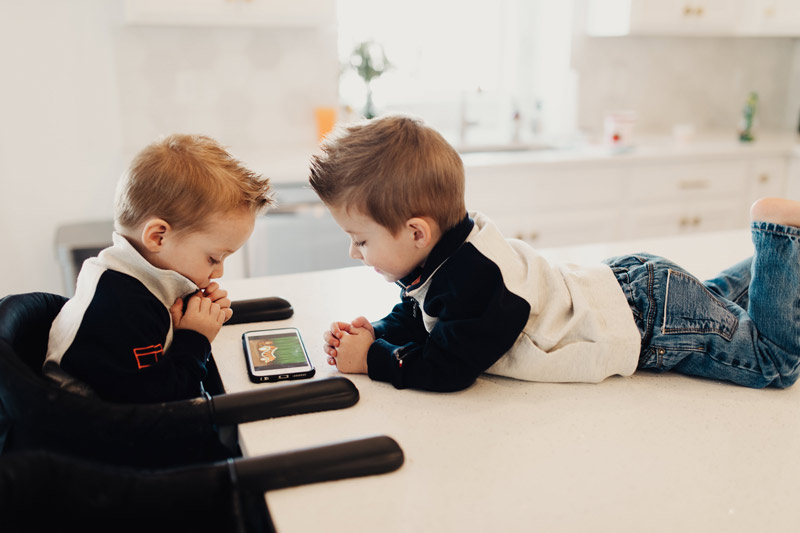 Here's a recipe card for you below. You can easily download and print it to save to your own collection of favorite recipes!
Frozen Yogurt Bites
2018-01-06 00:01:28
A delicious yogurt muffin with granola and fruit!
Nutrition Facts
Amount Per Serving
* Percent Daily Values are based on a 2,000 calorie diet. Your Daily Values may be higher or lower depending on your calorie needs.
Ingredients
Muffin Tins - Muffins liners - Granola - Greek Yogurt - Fruit
Instructions
1. Place cupcake liners in the muffin tin
2. Fill the bottom layer of the cupcake liner with granola
3. Put a large dollop of yogurt on top of the granola
4. Place fruit on top of the yogurt
5. Place in freezer for at least one hour
6. Enjoy!
Twist Me Pretty https://www.twistmepretty.com/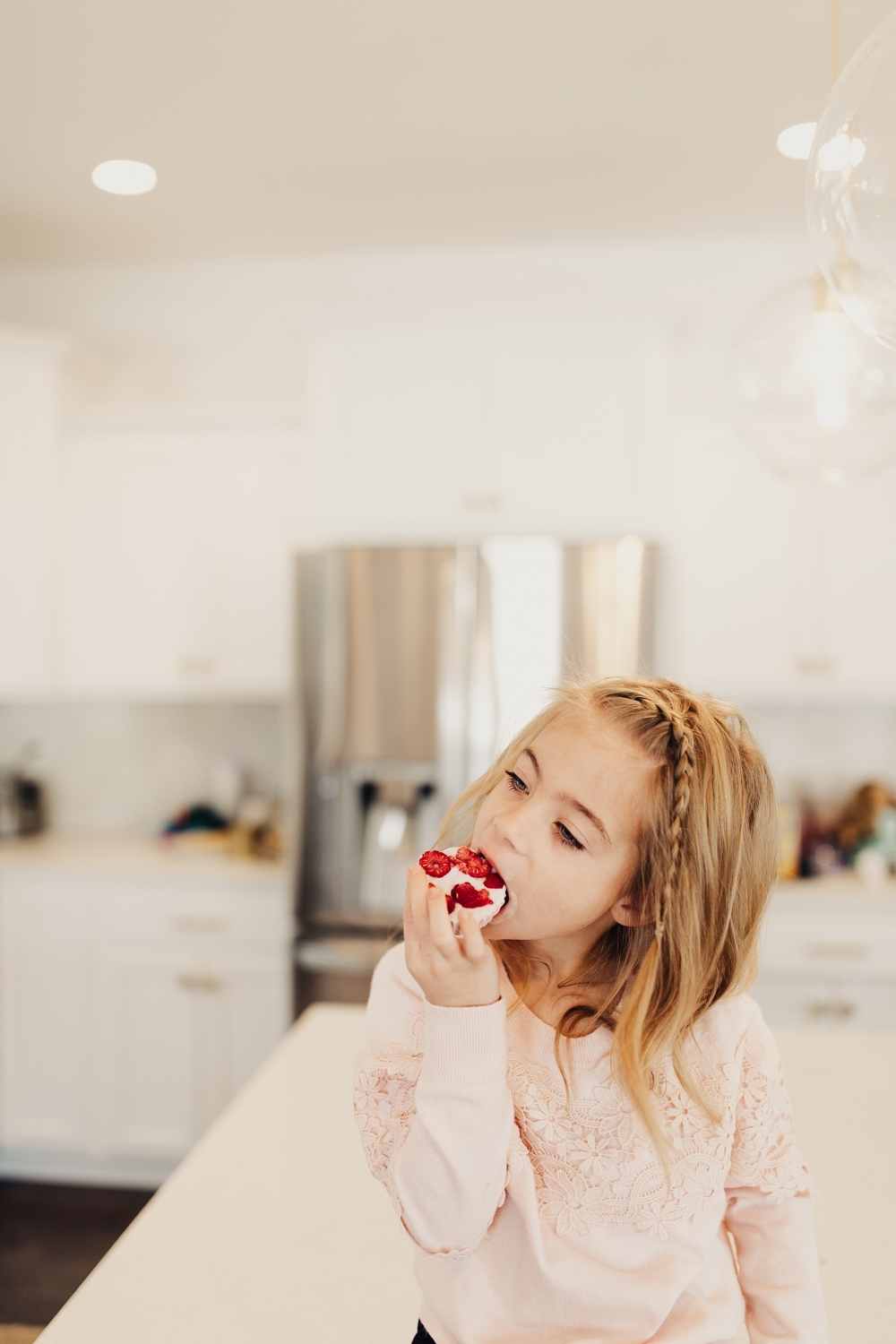 I hope you guys enjoyed this recipe!! Another way I like to mix up these same ingredients, is to put a dollop of Greek Yogurt on a whole-wheat crepe and then sprinkle fruit on top. I'll make a batch of the crepes at the beginning of the week and just keep them in my fridge so it's a fast snack when I'm hungry and need something sweet! They also work great for breakfast with the kids, I'm just always making eggs so I like to save these for later in the day.
Let me know if you'd like to see more in the comments + any little hack you have on a favorite treat! I'm always on the look out for tried and true recipes that are healthy for my kids!
Photos by Alice Shoots People | @aliceshootspeople