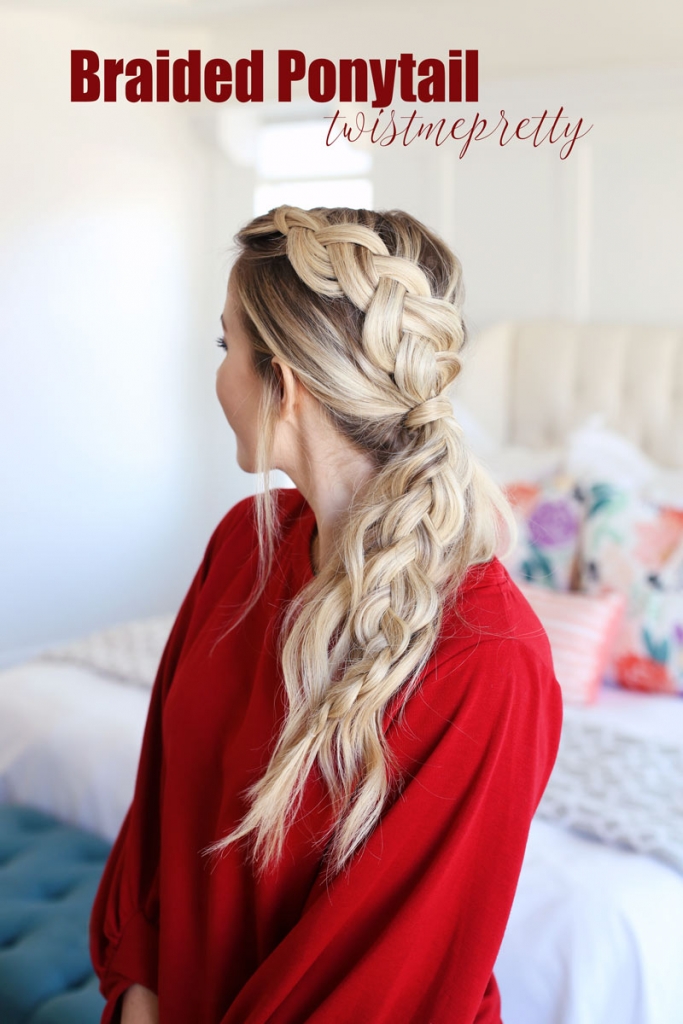 I've got such an easy + super cute braid for you today!! I don't know why but I've been all about those fast and easy hairstyles lately. Maybe it's because it's just more realistic to what I actually wear?! I'm having a fun time though breaking up my basic side braid with some cute and unique styles.
And HUUUUUGE surprise, this hairstyle comes from my new book that was just published! It's been in the works since January of this year and I've put so much of my soul into make it amazing for you!!!! I'll be posting more about it soon, but if you're looking for an amazing Christmas present for your sister or friend, make sure to check it out!!! You can find it here and it's called Twist Me Pretty Braids! You can even see a sneak some of the inside on Amazon! I'm so excited for you guys to get your hands on it though, I'm really proud of it!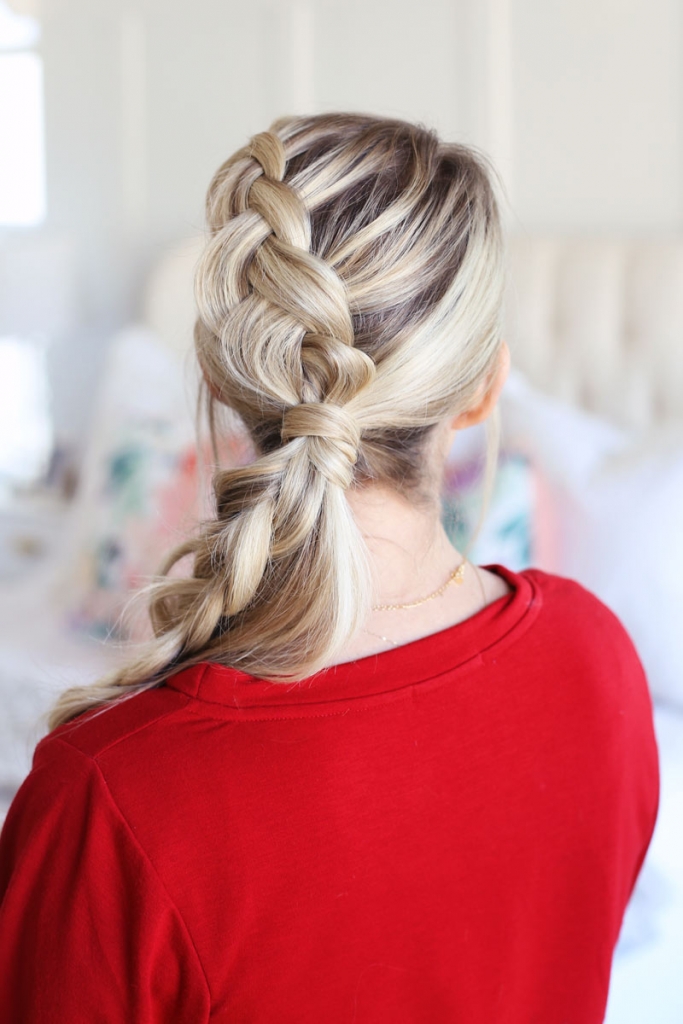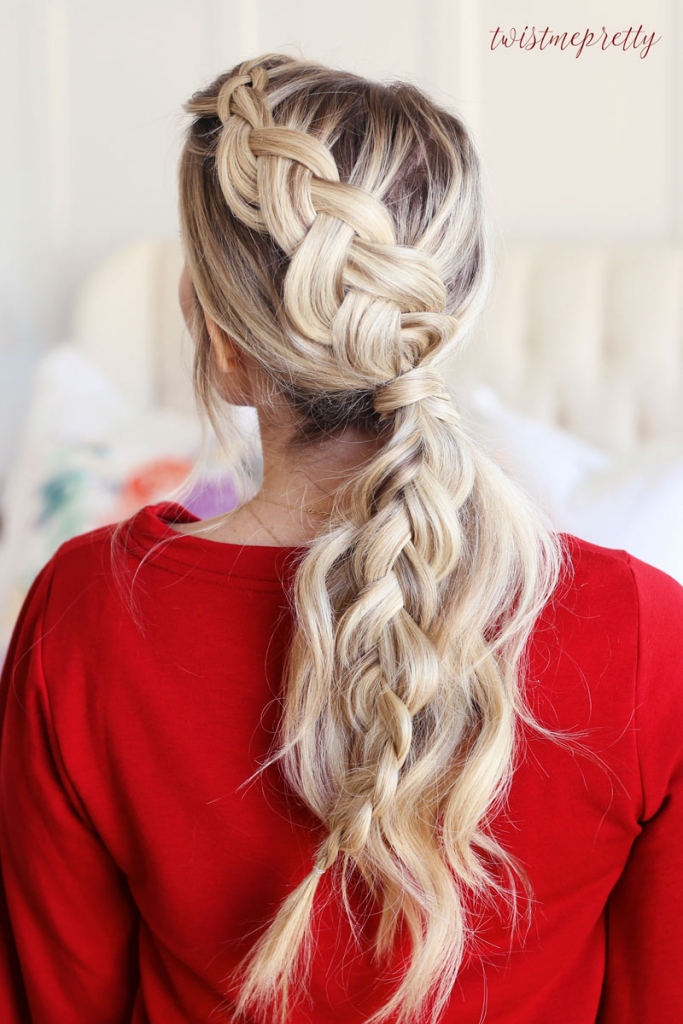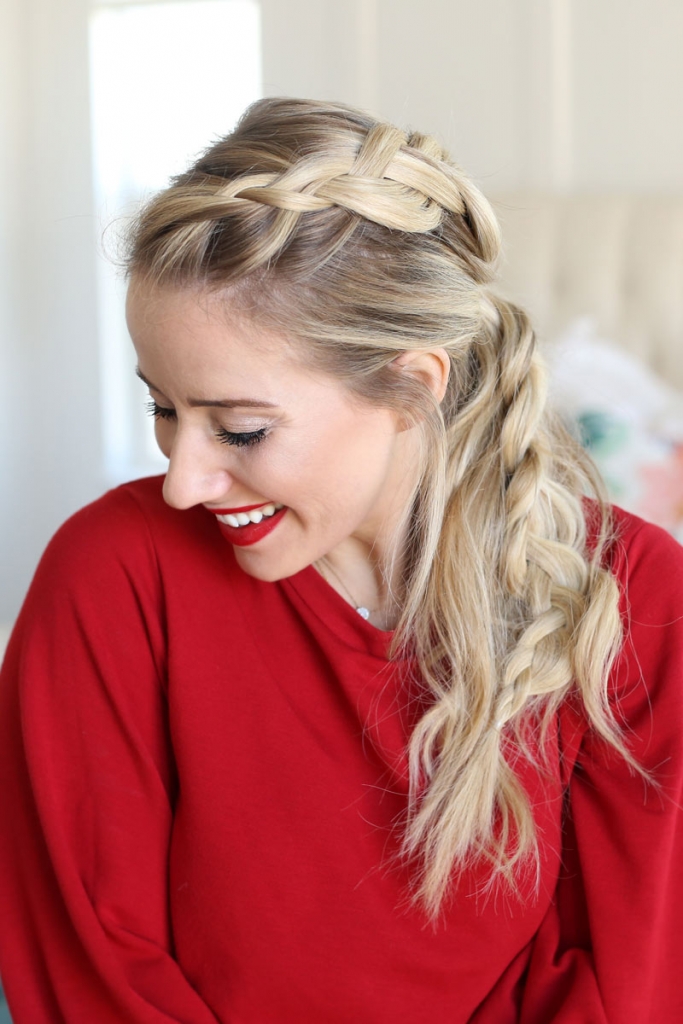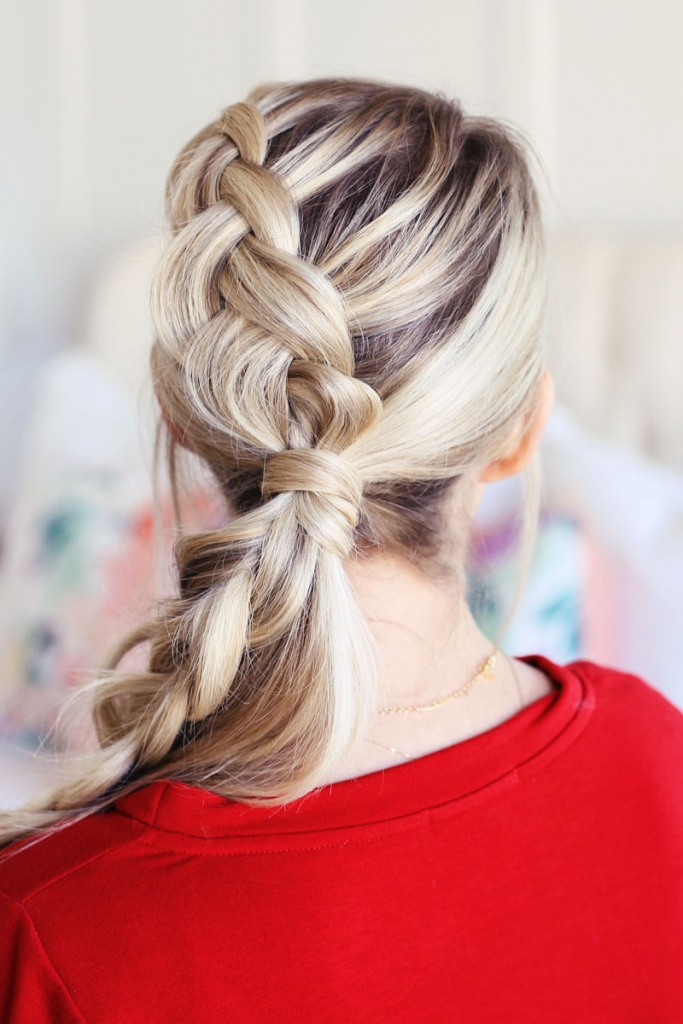 So this hairstyle is basically one big dutch braid and then I end it at the ponytail. Then you're going to take a section of hair from the ponytail and braid it again. Doing this will allow you to snag some of those longer layers on the inside of the ponytail. I don't know about you but my shortest layers are on top, so if I were to just keep braiding down and not start a new braid at the ponytail, the braid would be really short in the ponytail… haha does that make sense?!! So grab a new section of hair and braid it all the way down, stretch it out and tie it off! Then you're going to take a small section from the ponytail (one of your shorter layers) and wrap it around the elastic band.
If you need further instructions make sure to checkout the video tutorial!
xo