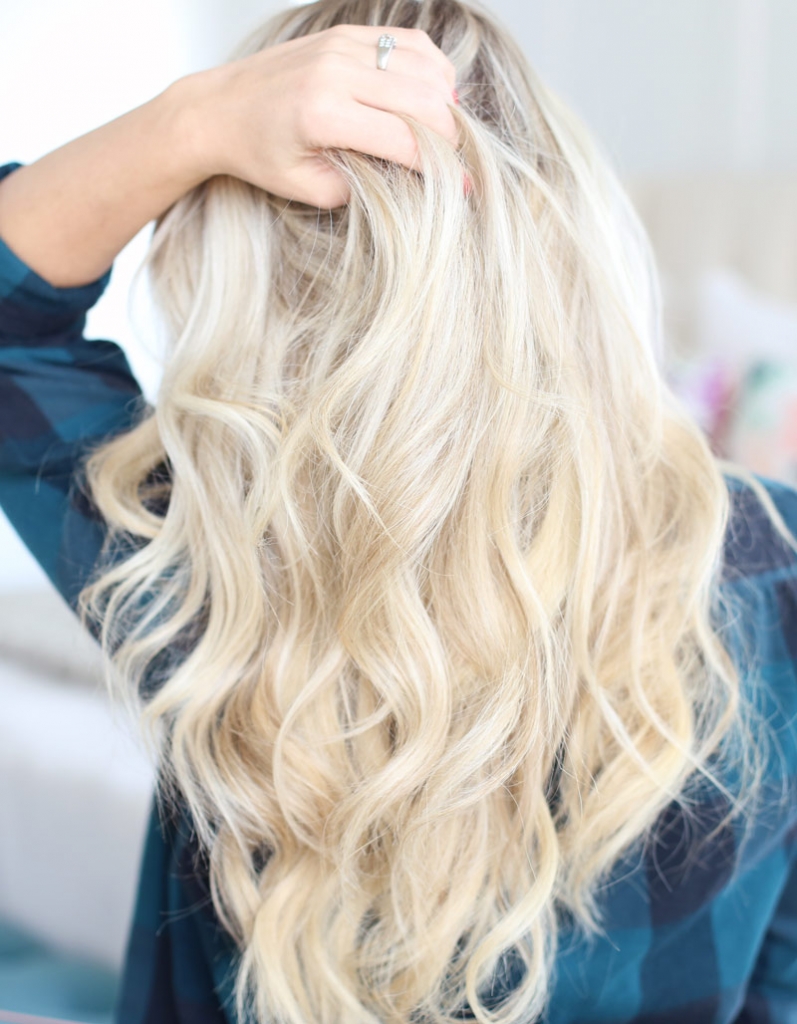 Hey everybody!!!! How was your Thanksgiving?! We spent the entire weekend with Brian's family and I didn't even pack jeans! Stretchy pants everyday so I could just keep eating all that left over pie!! I set my scale back ten pounds this past weekend… calories literally do not count over Thanksgiving! I'm grateful for so many things in my life lately and you are definitely up there. I know I don't know all your names or where your from, or really much about you, but every comment and like and little piece of encouragement you've given me over the years has brought so much joy and fulfillment to me and my family! So thank you for being such a huge part of my life! I hope you guys are having so much fun getting all your Christmas decor out and that music better be blasting!! I know we've been neck deep in garland and tree picks for weeks now so it's finally nice to get everything out and organized.
Today I have a build-able hairstyle for you, you know how I love my build-able hairstyles! I'm going to show you first how I get these big beautiful curls and then I'll start on the hairstyles. Because you guys expect it this time of year and because I don't ever want you to have to pay full price for a wand, I snagged a coupon code from NUME!! Use the code "ABBY20" for 20% off their entire website!!!
I'm using the rose gold 32mm wand from their precious metals collection. It's so so pretty!! And it gets very hot so it's perfect for you babes that have trouble keeping your curls!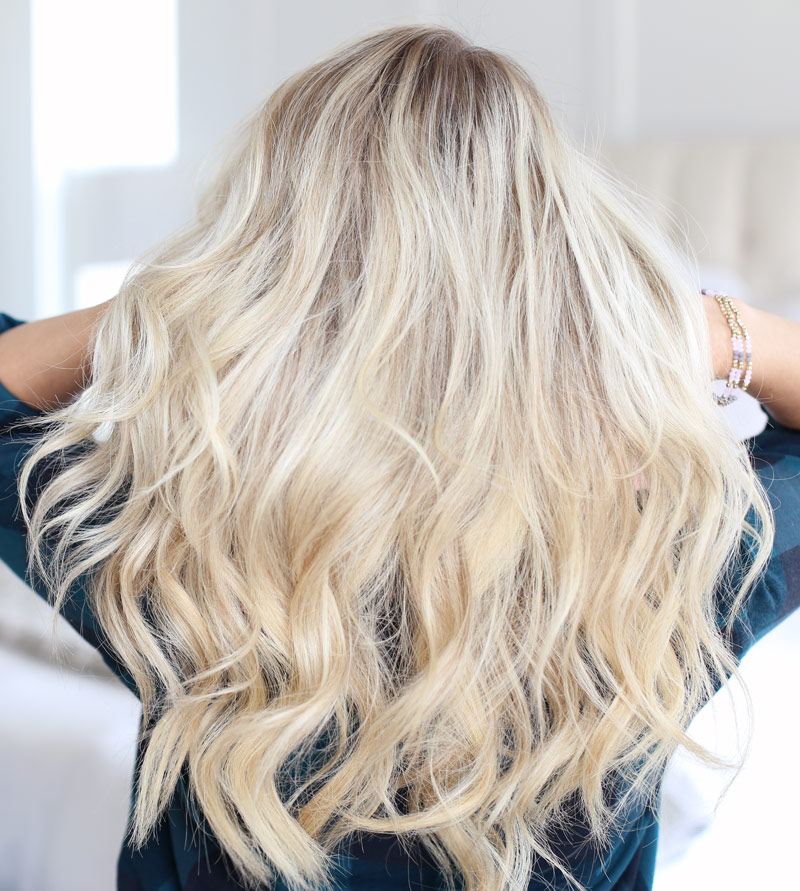 Also a huge thank you to Laced Hair for making my thinning mom hair look amazing!!! I took out my tape-ins, I'm planning on sharing more about that experience soon. I think that clips are still my favorite but I have a lot to say about the tapes! For this video I'm wearing the larger weft of clip ins, you'll want to put them in at the top of your ears so that the twists cover them! I honestly don't wear my clips higher than my ears hardly ever because I'm so crazy about them showing and I just feel like putting them in any higher is a risk!
So this is hairstyle #1! Pretty little twists that are held together with bobby pins!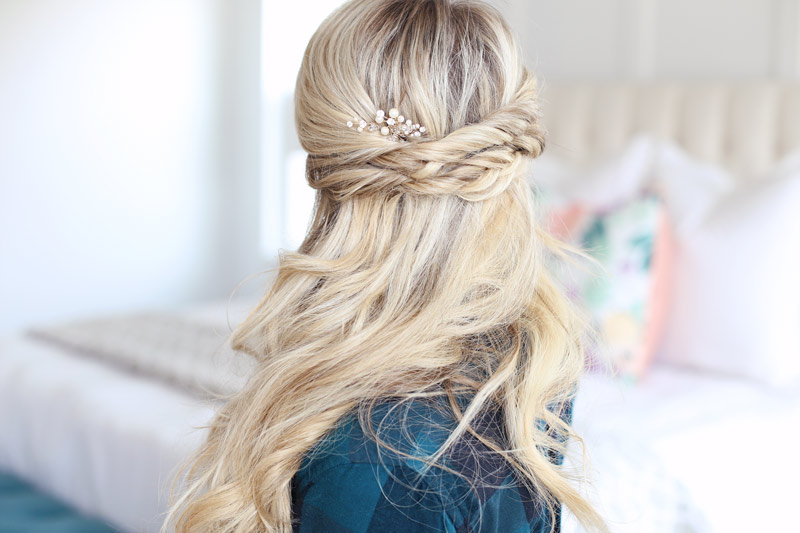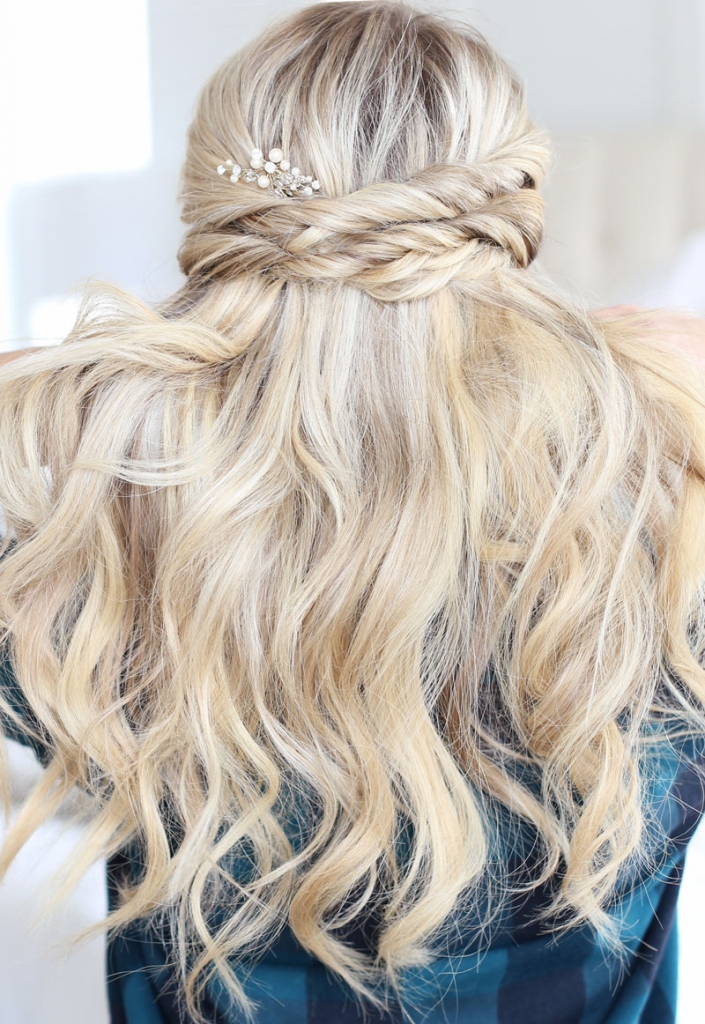 Hairstyle #2 is a twisted ponytail. All your doing here is pulling the hair left down into a ponytail and then cinching up on the elastic so that the ponytail nestles under the twists!
And for hairstyle #3 we're just putting the ends into a low messy bun.
I love these twisted hairstyles because they can honestly be dressed up for a fancy holiday party, or dressed down to wear out running errands with the kids. Because the holidays are around the corner, I added a little pick at the top of the twists to make the style a little bit more fancy! What style is your favorite?

And as always, the video tutorial! Please subscribe if you haven't already!