Bubble Fringe: Trendy 90's hairstyle
Are you a fan of these trendy 90's hairstyles that are coming back? I think it's so fun to see the hairstyles I wore as a kid come back into style. This bubble fringe hairstyle is a favorite of mine that my daughter, Savy, and I had fun recreating recently.
You don't need many supplies for this bubble fringe hairstyle. And it won't take you long to do this, either! All you need is clear elastic bands, a comb, a clip or two, and a spray bottle filled with water. This easy hairstyle will work on short or long hair, and is a perfect little girls hairstyle. Since this bubble fringe hairstyle is so quick to do, it's a perfect hairstyle for school!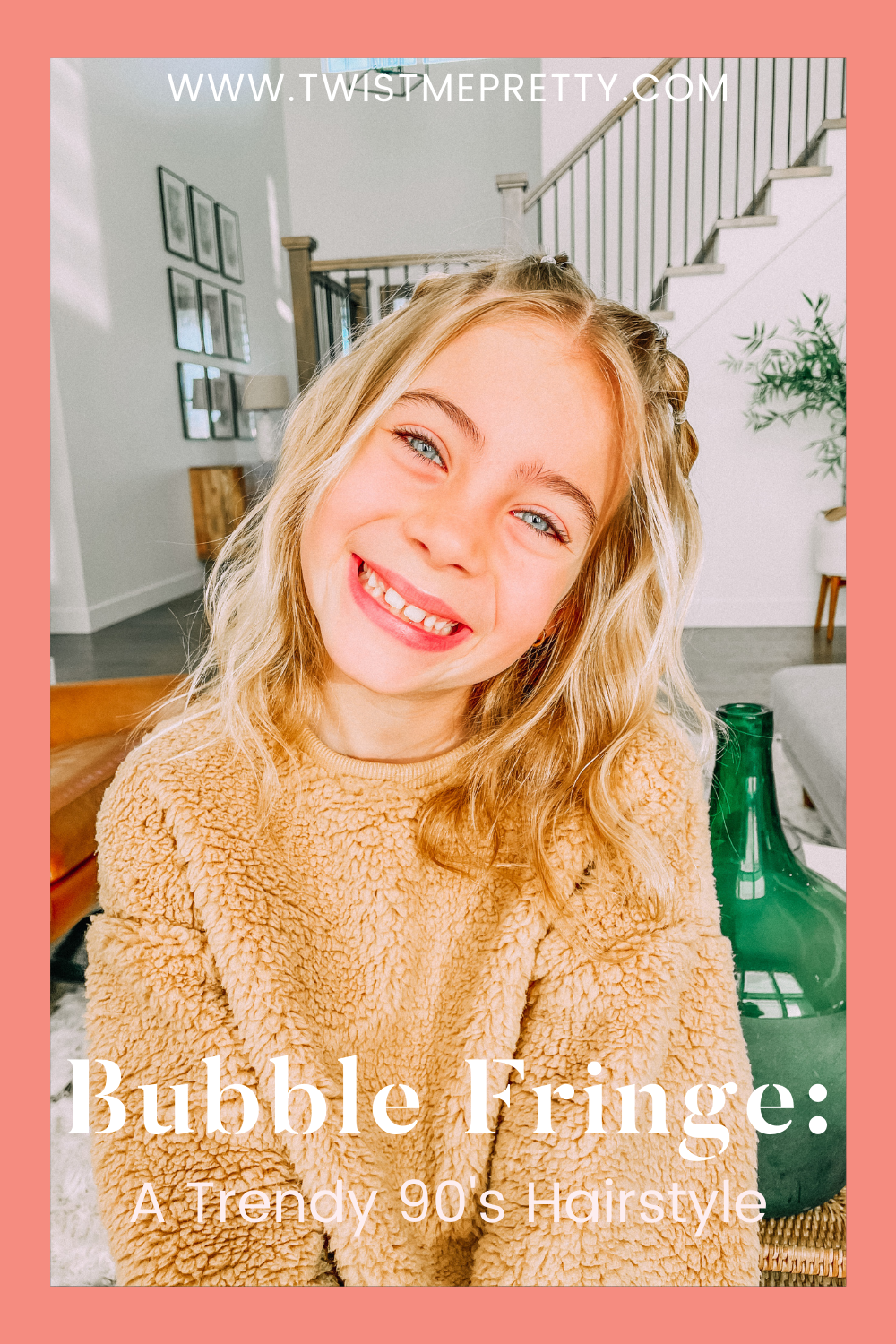 Step 1
To begin the bubble fringe hairstyle, part the hair in the middle using a comb.
Step 2
Clip half of the hair down and spray the side you are working with, with water.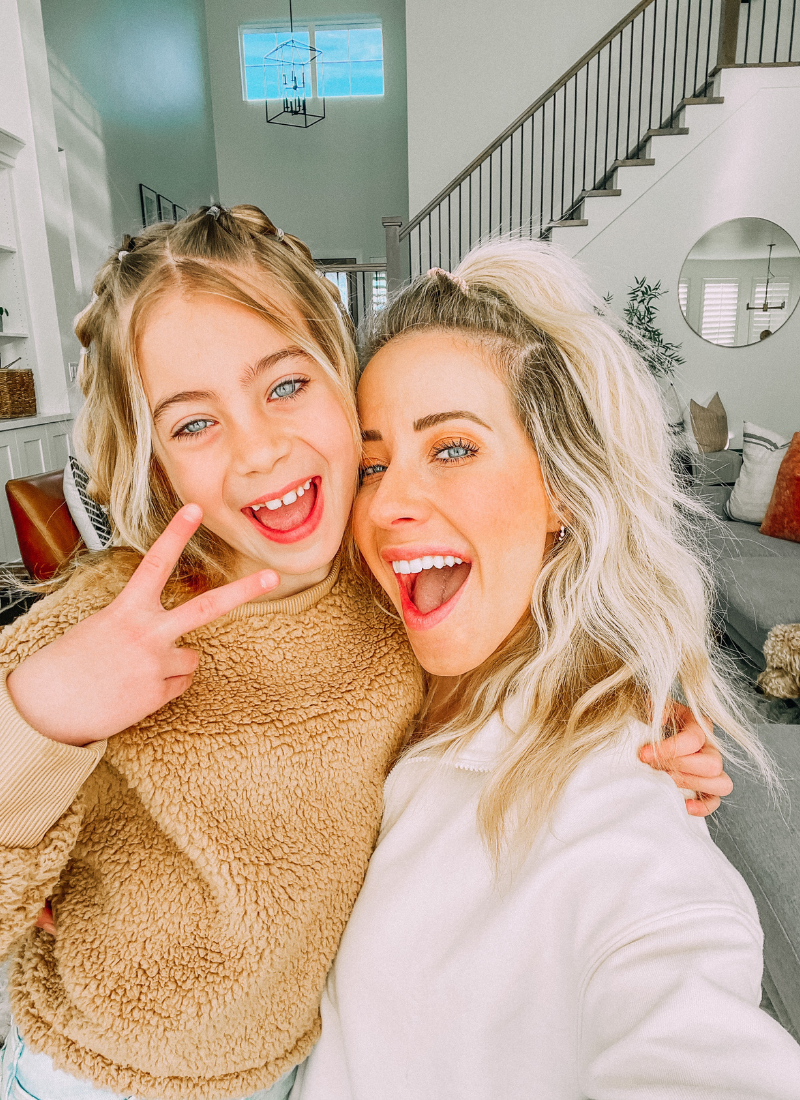 Step 3
Leaving out some fringe bangs around the hairline, snag a small section of hair near the hairline. Smooth it out with your fingers and/or a comb and tie it off with a small elastic band.
*Side note- At this point, I used a clip to hold back the other hair near where I was working so i didn't accidentally pick up any extra hair while I tied off the ponytail.
Step 4
While holding the first ponytail, incorporate the tail of the first pony into a new section of hair directly behind the first. Tie it off with a clear elastic band.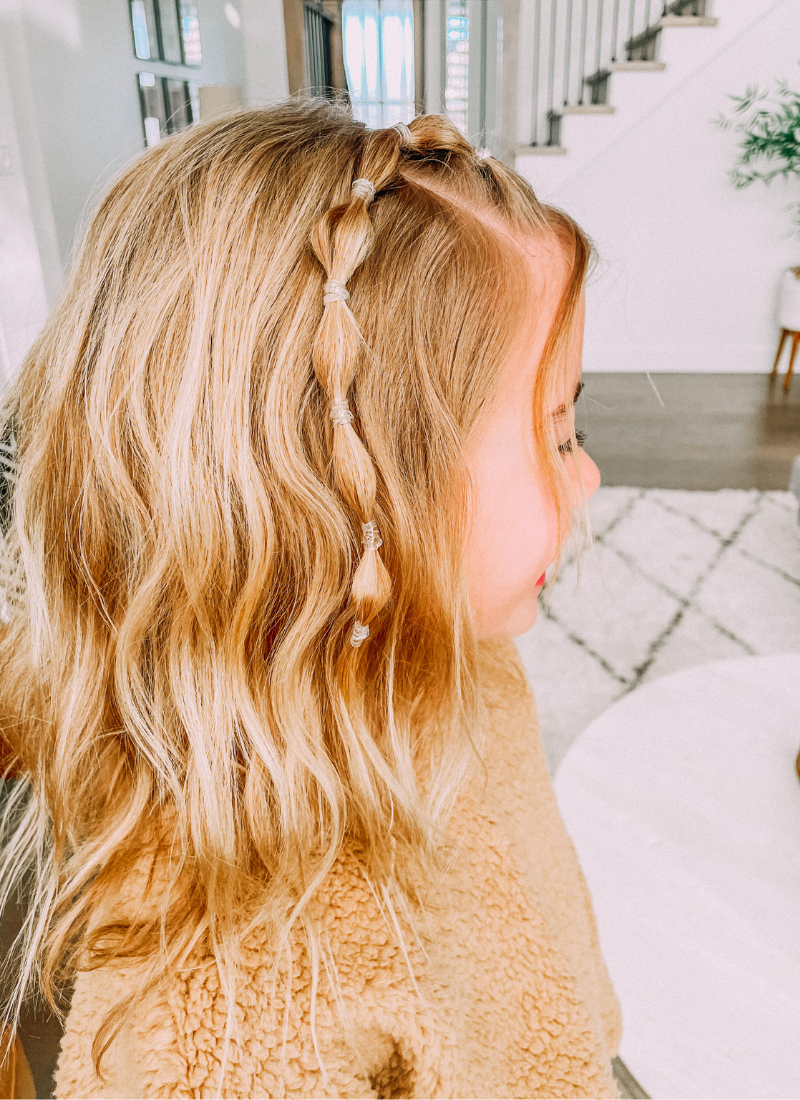 Step 5
Continue adding more elastics down the tail of the ponytail without incorporating more hair into the ponytail until you reach the end of the hair.
Step 6
Fluff each section of the ponytail for added fullness and to create the bubble fringe style. After fluffing the sections, bend the elastics so the hairstyle frames the face, if desired.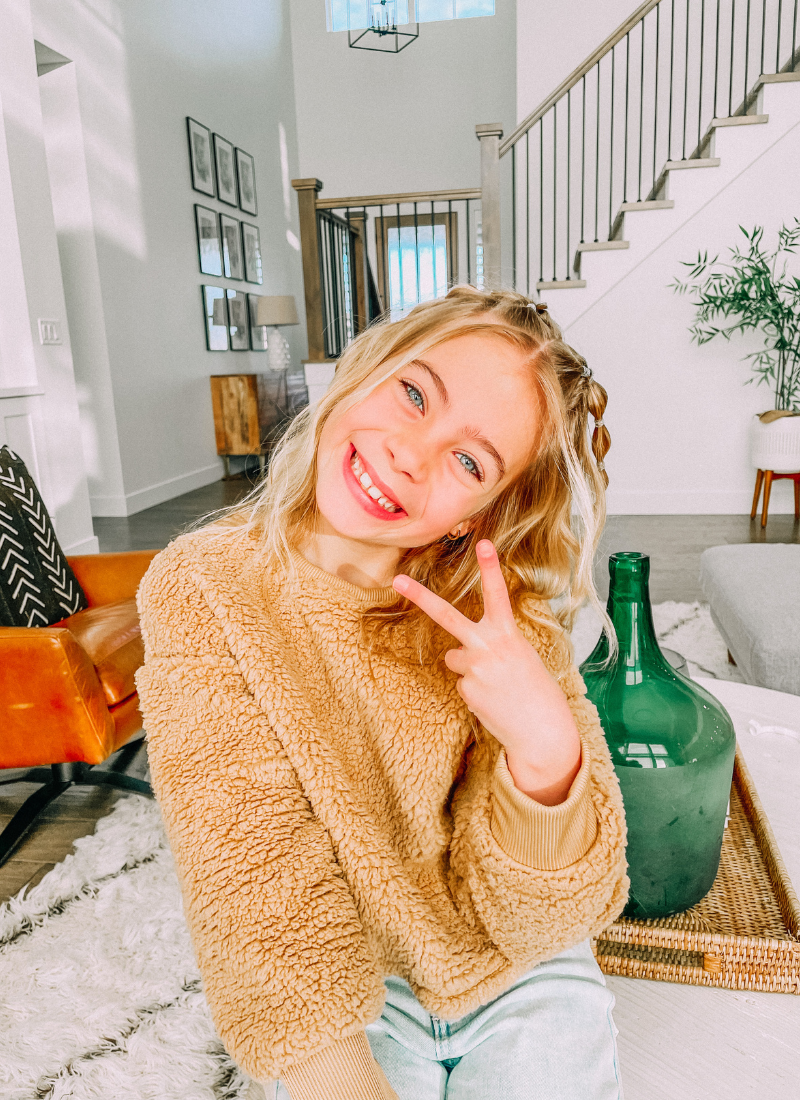 Step 7
Repeat the above steps on the other side of the center part. Optional- Curl the remaining hair into loose waves.
What other trendy 90's hairstyles do you want to see recreated? You can find the full video tutorial of this bubble fringe hairstyle on my youtube channel, @abbysmith, or watch it below! And be sure to follow me on Instagram for more fun hairstyles and glimpses into my life! You can find me there @twistmepretty, too.