Hey hey!!! So it's been liiiiiike… two months since I went to California with my sisters. Even still, I wanted to share our itinerary with you guys in case any of you are looking for quick little getaway ideas! Now we don't know everything that California has to offer, but dangit did we have a good time!
So the trip was actually a huge surprise put together by our husbands. I know, they did gooood. My sister Mel lives in Oklahoma and up until a couple months ago I was in Ohio and Hayley was in Utah. Needless to say we haven't spent much quality time together over the years. A couple weeks before our birthdays our husbands spilled the beans on this trip they'd been planning. And guys, they planned the entire thing! They had our hotels, flights, tickets, car, everything was picked out and ready to go. I'm kind of impressed and shocked to this day that it actually happened! We have 10 kids between the three of us so heaven and earth was moved. Good job boys, good job!
Day 1 Welcome to the Anaheim Packing District. We needed a place to eat after we arrived in Cali and this is where we were told to go by my friend Kayla! It's basically an upscale food court where people go to listen to live music and just hang out. It had cute little venders selling odds and ends and I ended up eating the yummiest hamburger. It might have just been because I was starving to death, but man did it hit the spot! And the motto plastered on the wall: "Your body is not a temple, it's an amusement park" ? ha ha oh California. The real fun happened when we tried to get our rental car back from the valet and we couldn't find our ticket and we had no idea what our car even looked like… haahaha if only we knew this was just the first of many moments where we felt like complete idiots ? It's fine, we don't need men ha!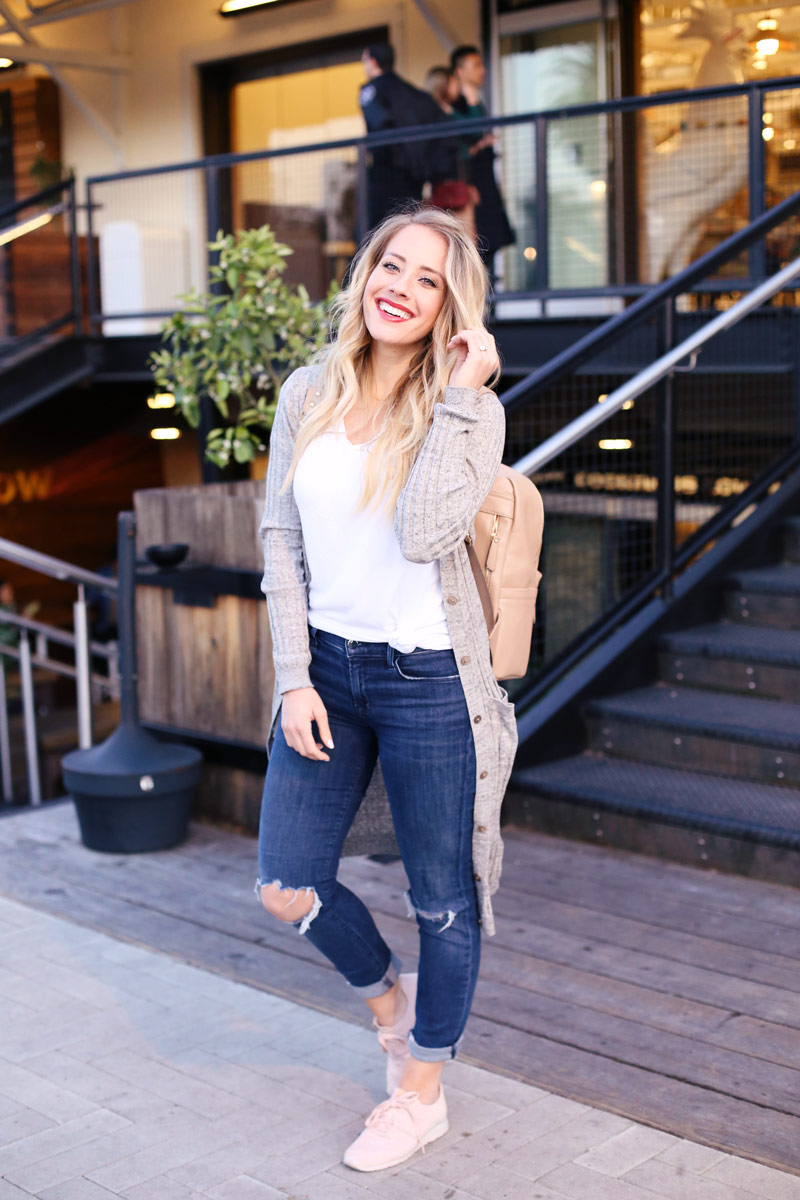 My jeans and cardigan are sold out but I've linked up to some similar. I also have both of those white t's and they're ??, if I had to pick a favorite though it'd probably be the Madewell one because of the higher neckline. It's not as thick though, just an FYI.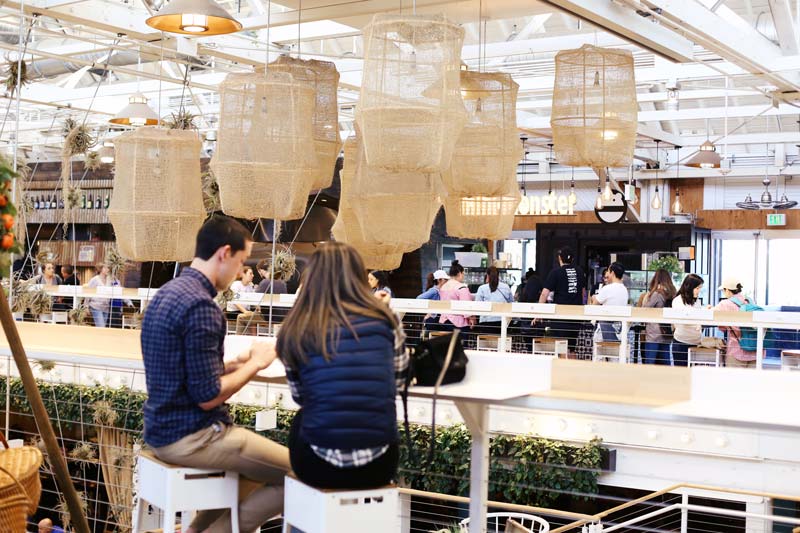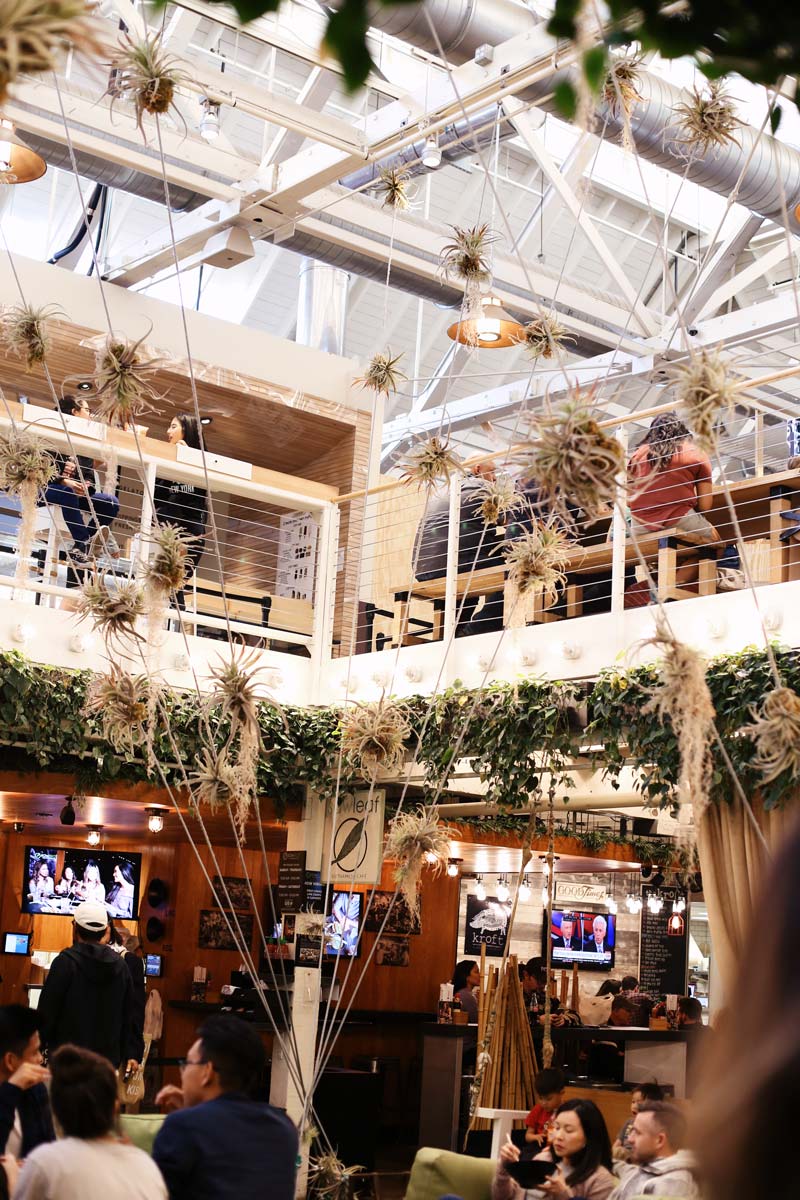 Day 2 was Disney Land. It started off with us stealing a ride to the park… literally. We thought the bus from our hotel was complimentary, that's not a weird thing to think, right?! The bus driver almost kicked us off but realized it'd take too long and inconvenience too many people. Thank goodness because I had ZERO cash. When we got off the bus we were almost mowed over by this old couple in Jazzy scooters who were so mean you guys. SO MEAN! I don't understand why you'd enjoy Disneyland if you have hatred in your heart ha-ha!!!! Luckily those were our only two issues that day, the rest was perfect. The weather was amazing, we had fast passes to e.v.e.r.y.t.h.i.n.g so we never waited in line AND because we had Lily we kept using the rider swap so we got double the rides. Do you know what the rider swap is? If you don't, read up on it here. It's awesome and will save you a ton of time waiting in line!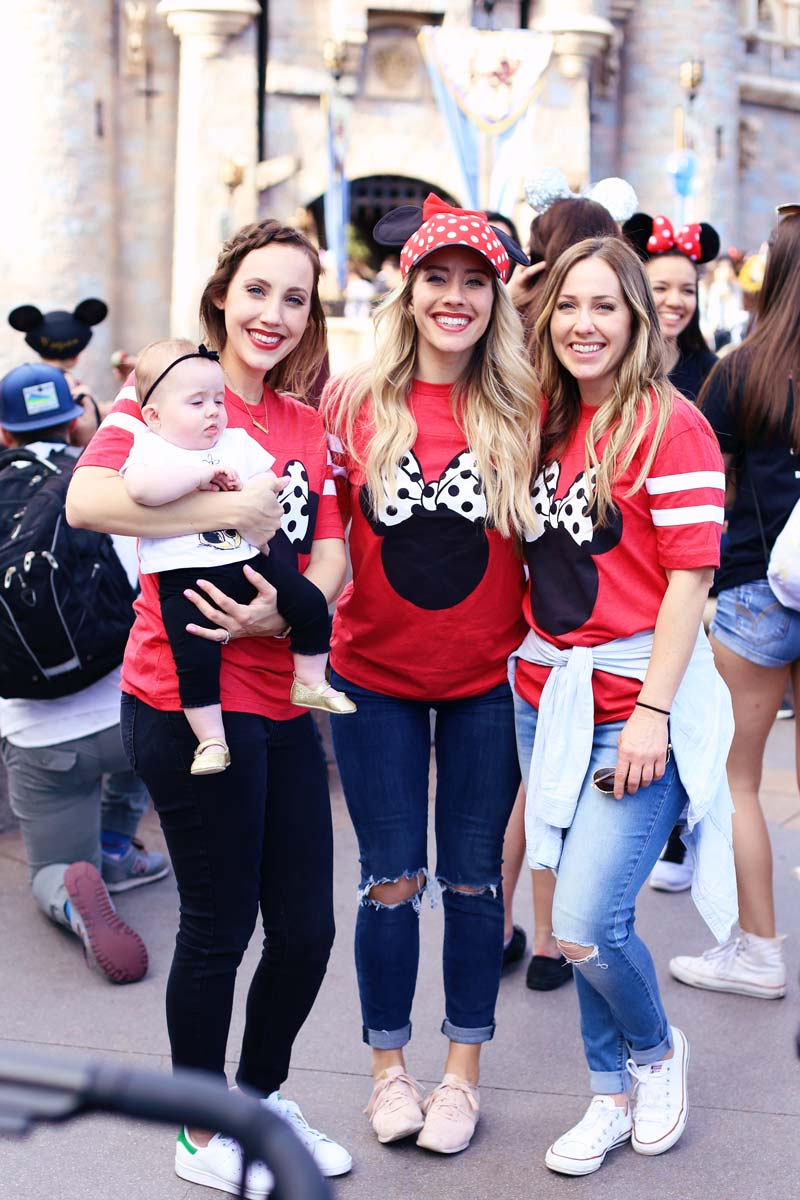 For our Birthdays I got us all Disneyland t's. We're all wearing smalls, they run a bit big per the reviews so a small was perfect for that looser fit.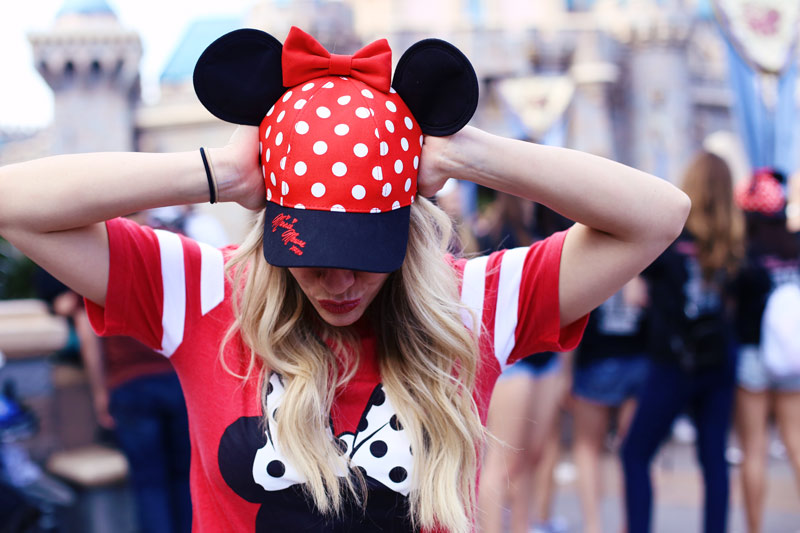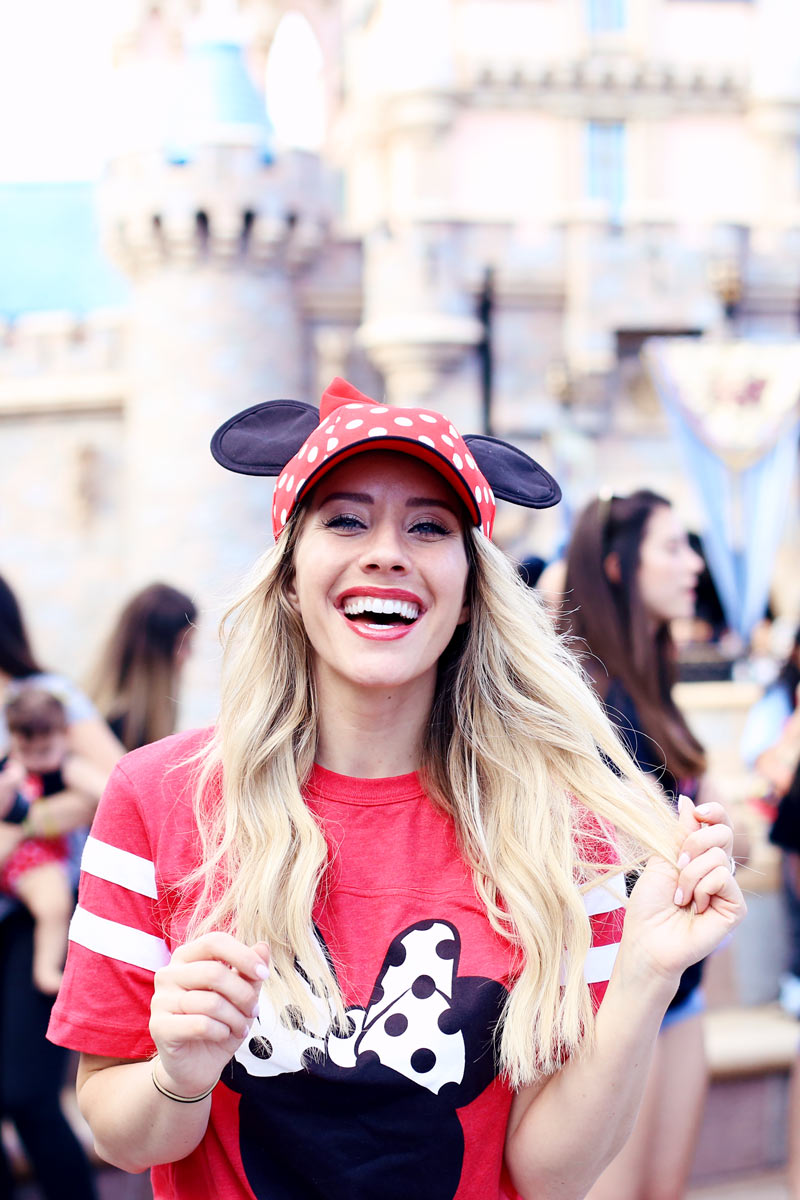 I seriously ate five churros. It's fine, calories don't count when you're at Disney Land.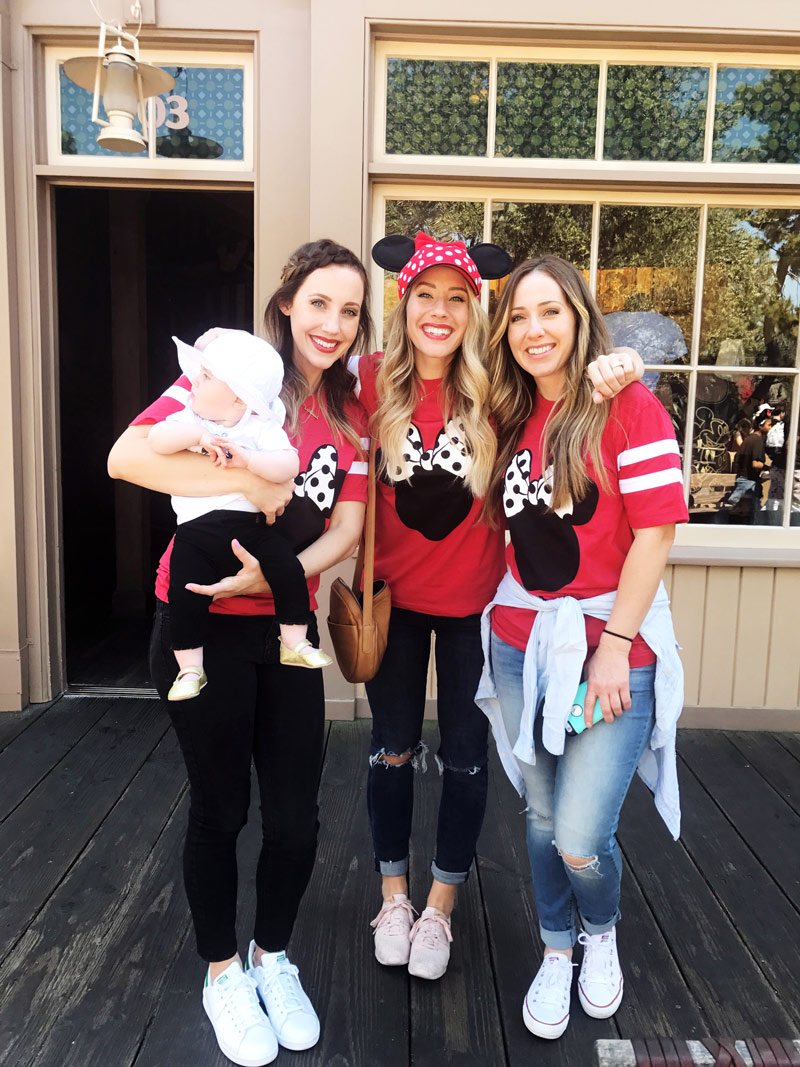 Day 3 we headed to Anaheim and went to the Pelican Hill Resort and Crystal Cove. We didn't actually stay at the Pelican Hill Resort, we just had a cabana for the day. They were so sweet to have us! They gave us the most delicious lunch and I still regret not cannon balling into that pool ?. If you end up staying there you NEED to get the fish tacos. After a few hours of soaking in the sun, we decided we needed some adventure and headed to Crystal Cove which is just down the road. We walked along the beach, chatted about how we wish we were billionaires so we could afford a decked out mansion in California ? and then ended up on the hill at Ruby's Shake Shack. The view was ??.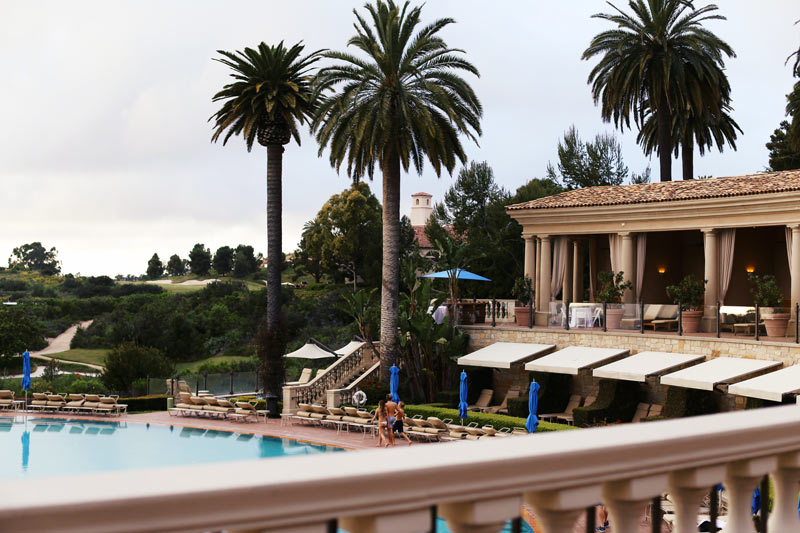 ALSO, I forgot to mention, WE SAW KEVIN COSTNER! And you guys, he was even dreamier in real life than in the movies. We could not believe how good he looked. He seriously looked like a 30 year old… and he's 62! As we were leaving we kept running into all these celebrities, though so be prepared because it's apparently their hangout! ?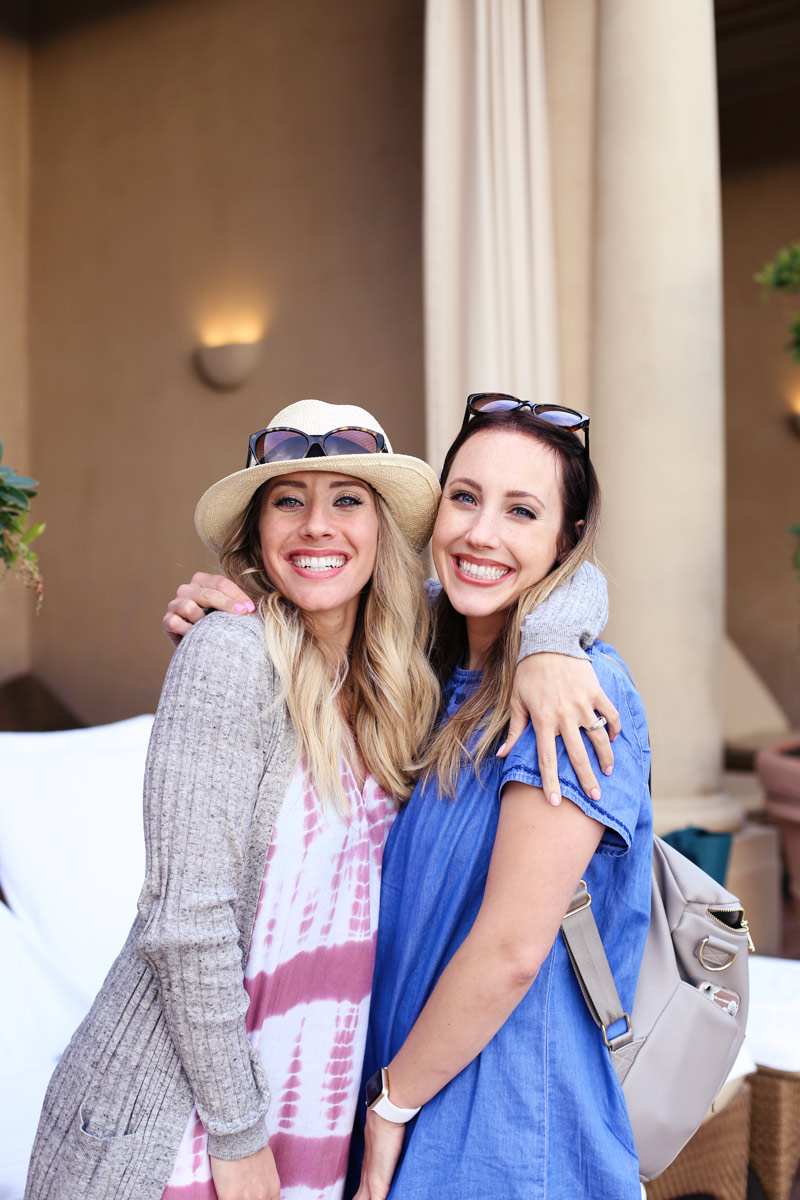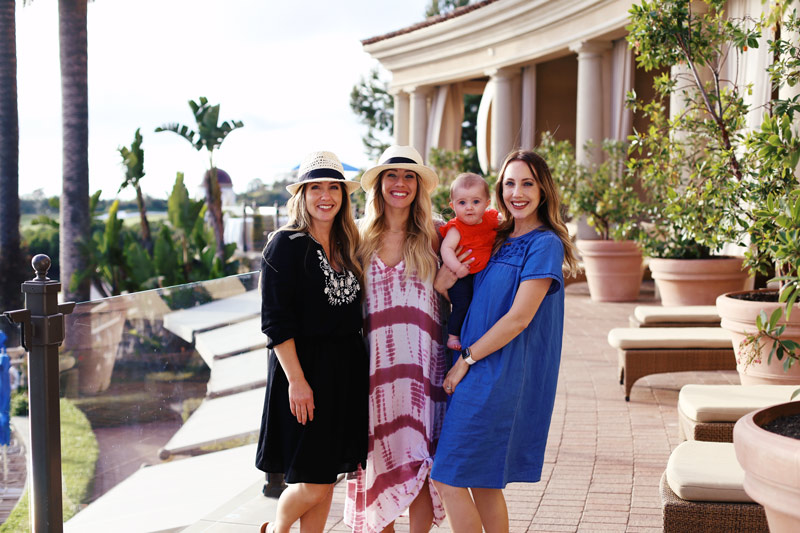 My sisters are so pretty. Would you believe that Mel, the one on the left, is 10 years older than me?!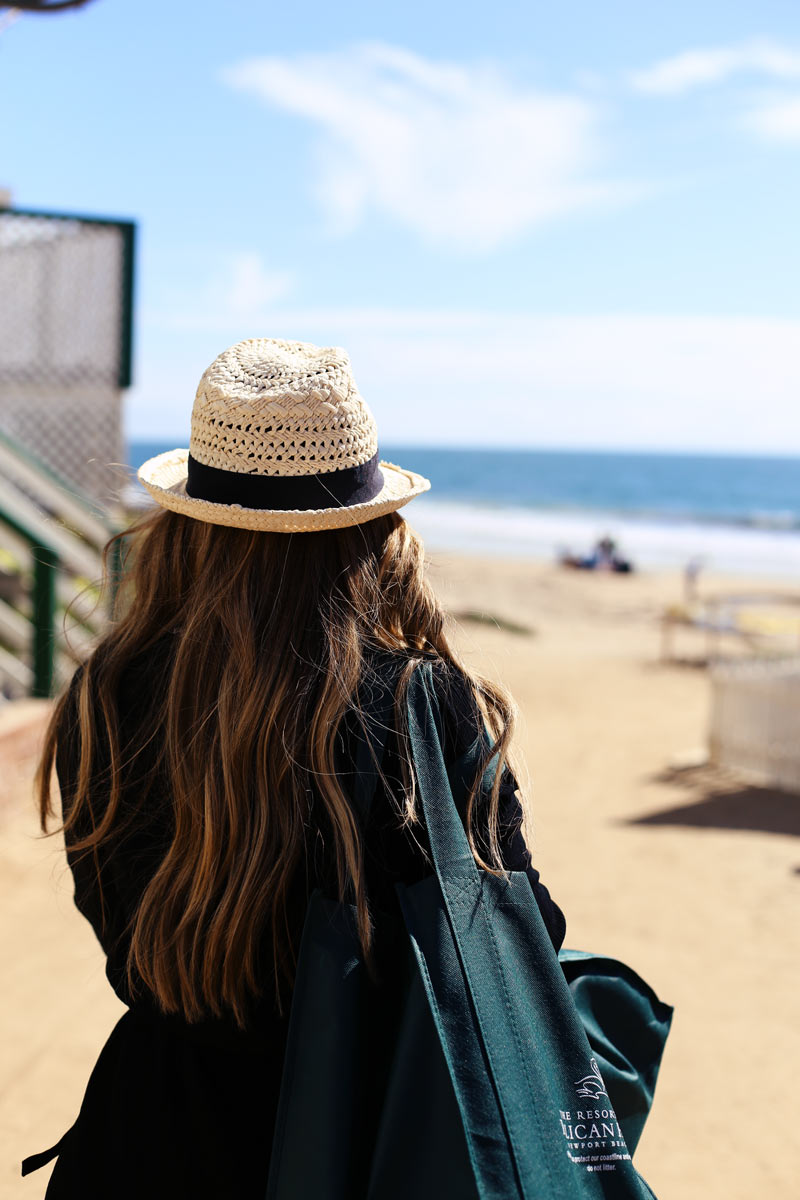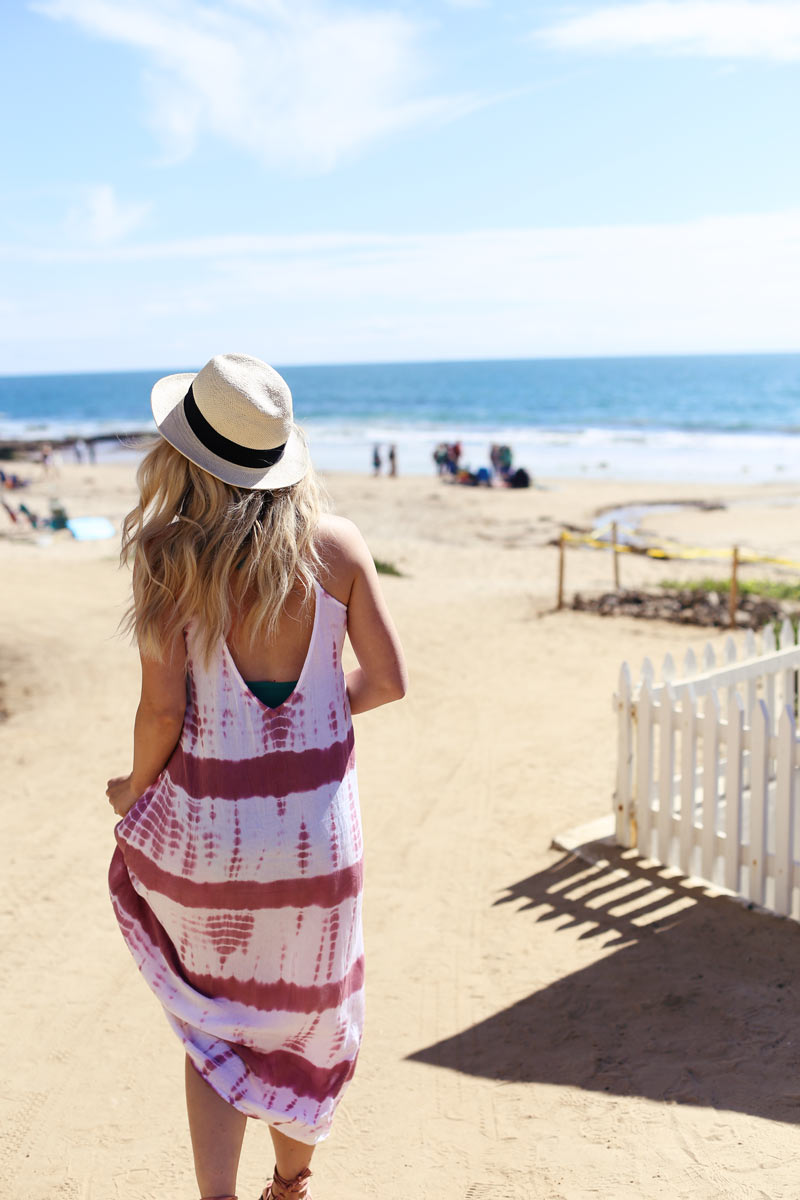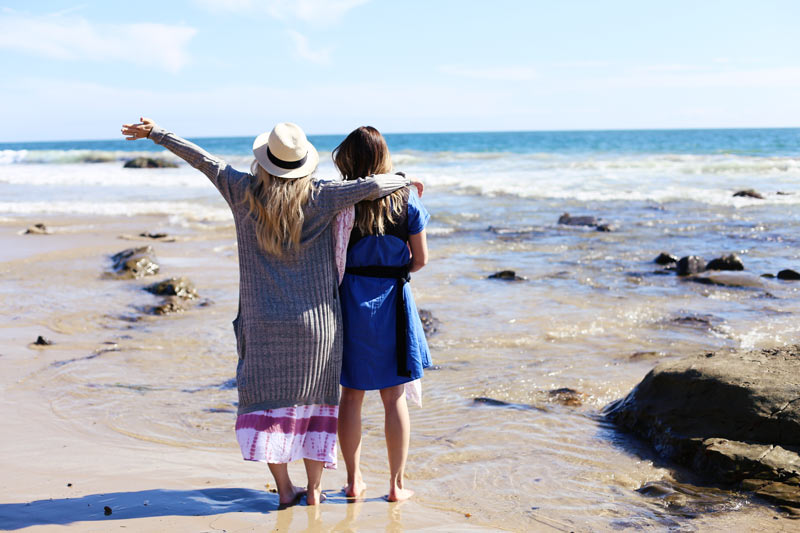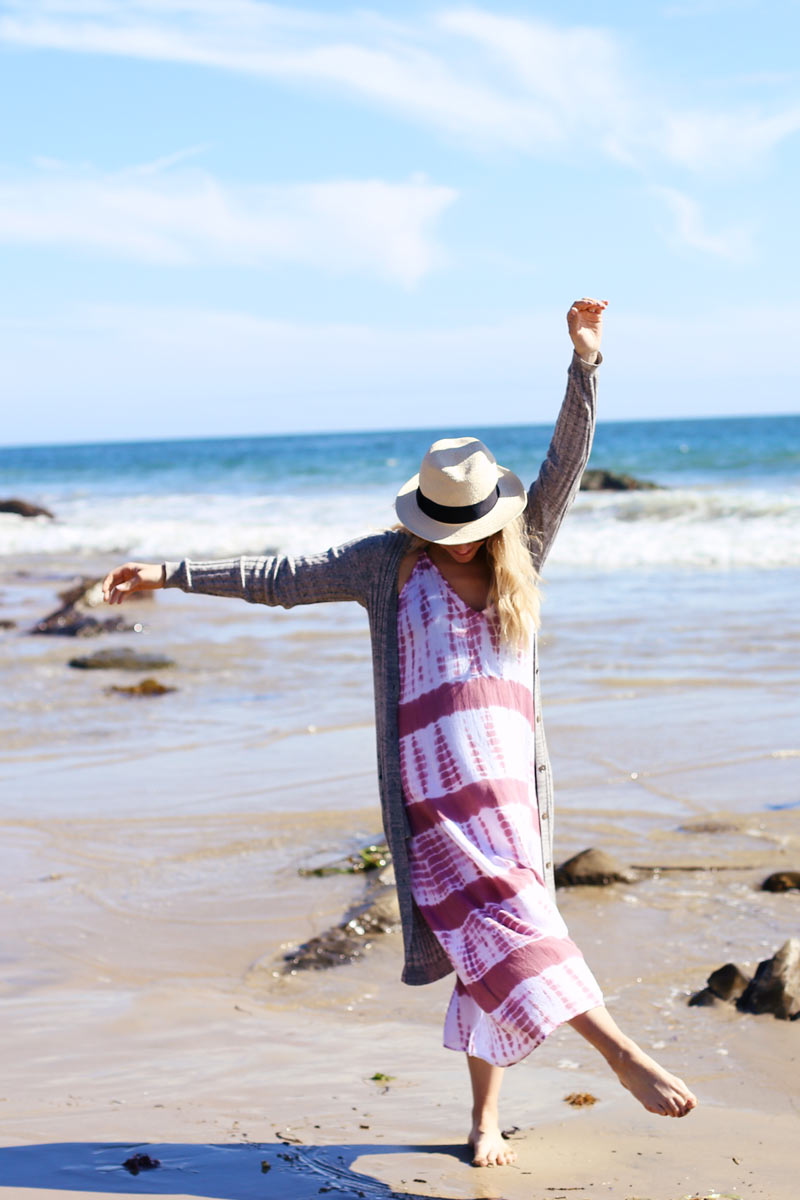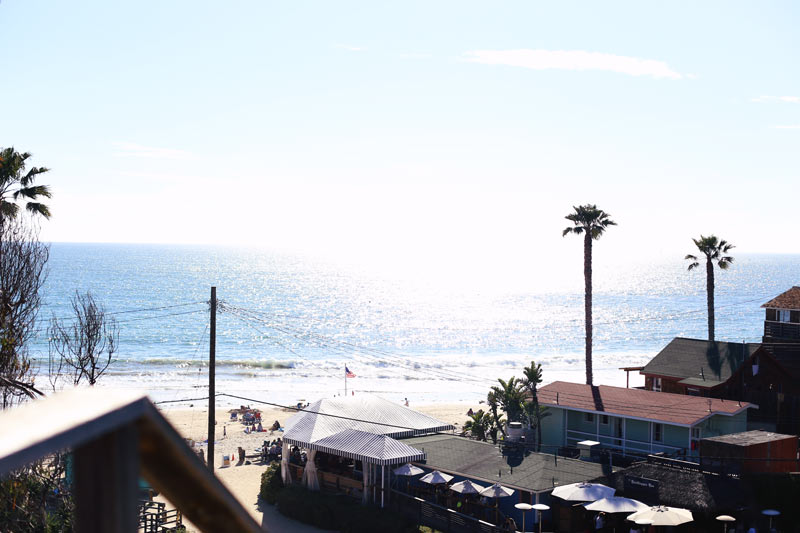 This is at the top of the hill at Crystal Cove, right where Ruby's Shake Shack is. I got Oreo, because I ALWAYS get Oreo and it was the best shake I'd ever had. There was a warm breeze and the weather was amazing. I could have stayed there all night.
Day 4 we went to the Balboa Pier. First stop? Ruby's Shake Shack, duh ?. Then we just walked along the beach, enjoyed each other's company and on the way back we died over all the huge homes there right on the beach. Like, seriously. What do I need to do in order to purchase a huge ole house right there?! Cause I'll do it! ?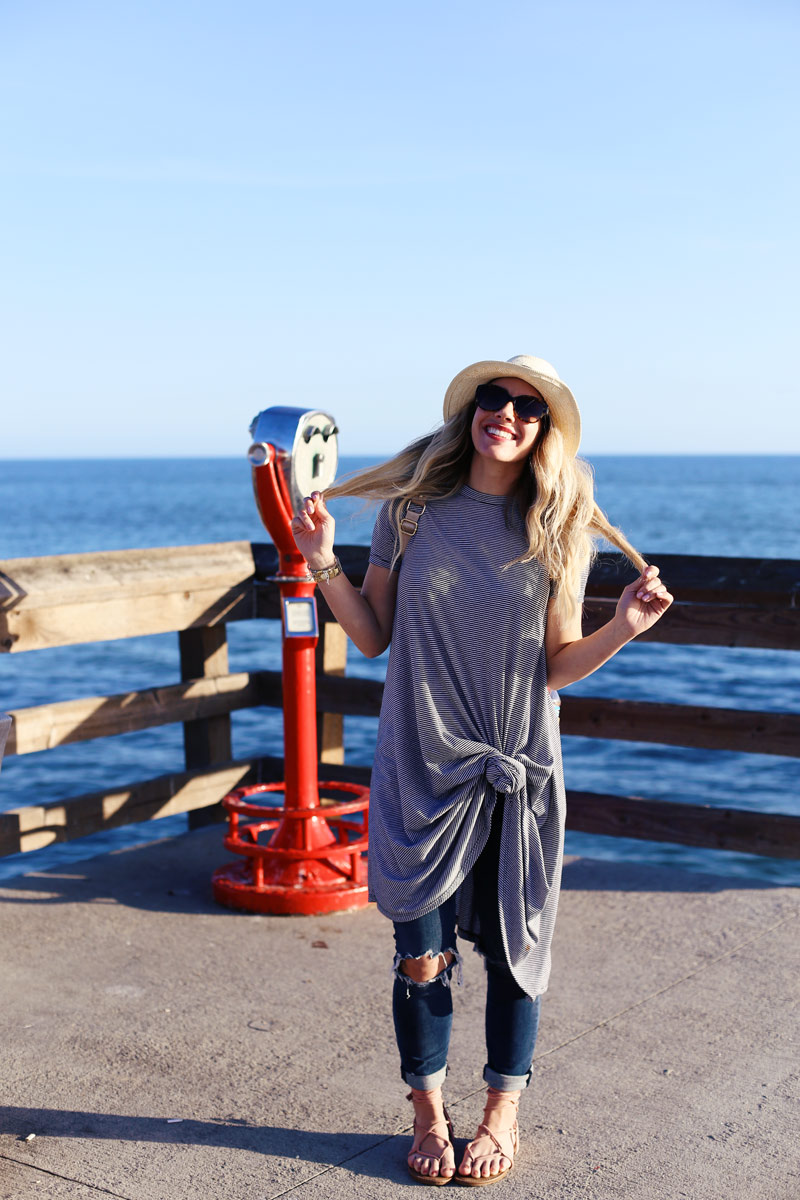 I loved that we had plans but that we didn't try to pack too many things into the day. We just wanted a chance to spend time together and we had so much fun enjoying the weather, the beach and all the yummy food.
Is there anything else in Cali that you would have recommended? I want to take Brian on a little trip there at the end of the summer and I'm looking for something possibly a little more adventurous? Give me all your secret spots!