Every Mother's Day my kids make their annual macaroni craft to give me and we pass out little treats or cards to those women who have just gone the extra mile to influence our family. It's usually on Mother's Day that we get around to it because I'm seriously not that put together you guys, but this year the stars just aligned! So I thought I'd share our easy Mother's Day gift idea for neighbors and friends, it really was a lot of fun to do with the kids and you can pick most everything up at the grocery store #win.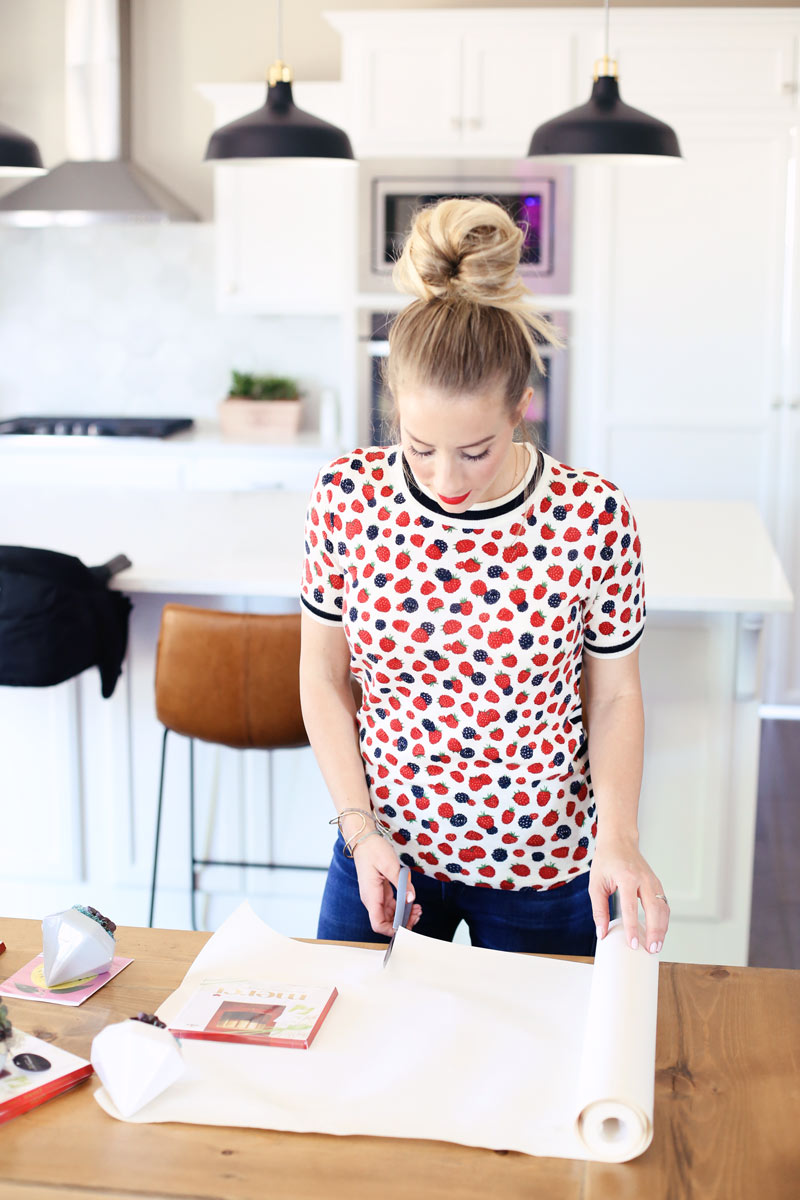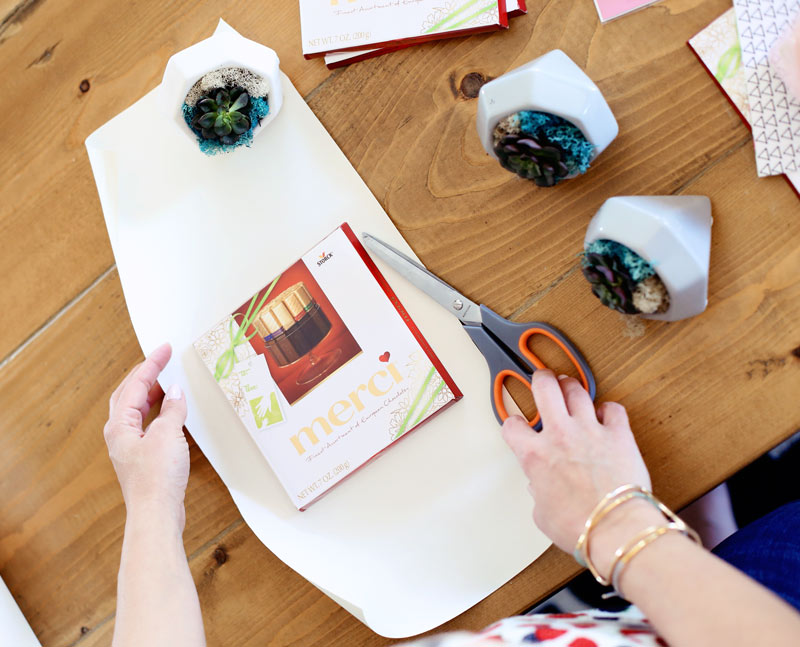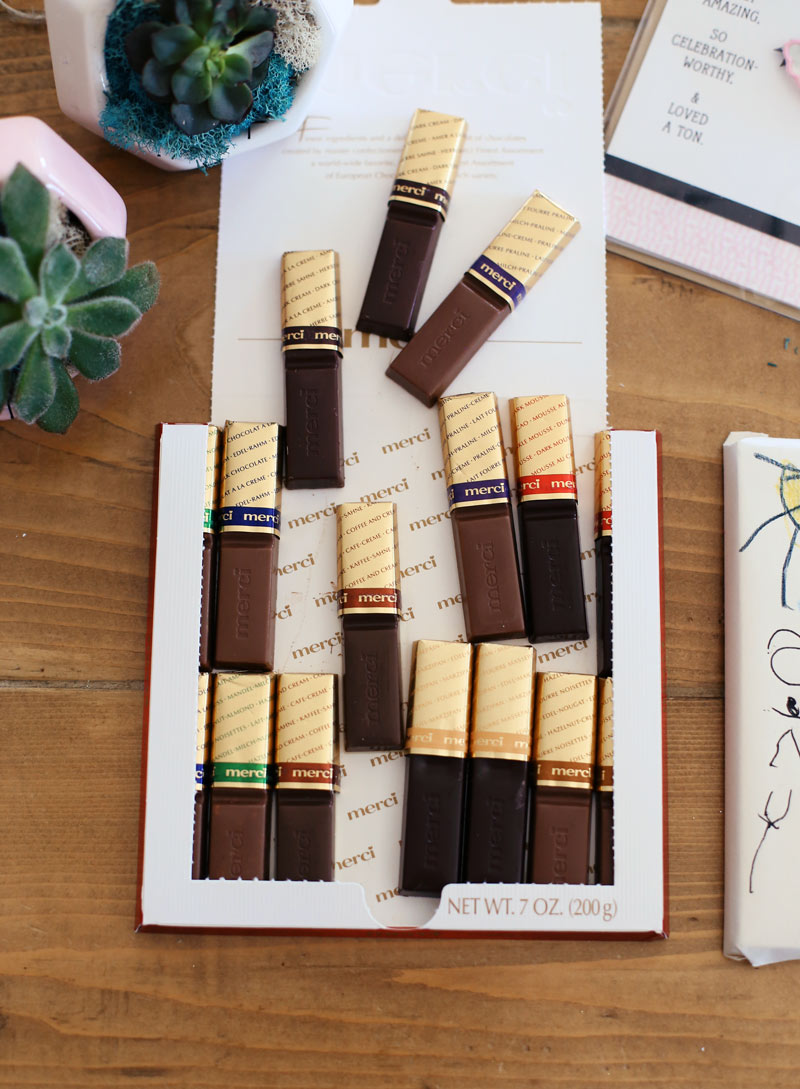 I found some of the cutest little succulents at our local grocery store and then snagged some Mother's Day cards and merci Chocolates to deliver. I love merci Chocolates for soooo many reasons. Their chocolates are delicious and they're packaged so beautifully. I love that you can pick them up where ever you're shopping and they're really affordable. They're perfect for little projects like this!
To add a personal touch, I wrapped the box of chocolates in some white paper and then had the kids draw pictures on them!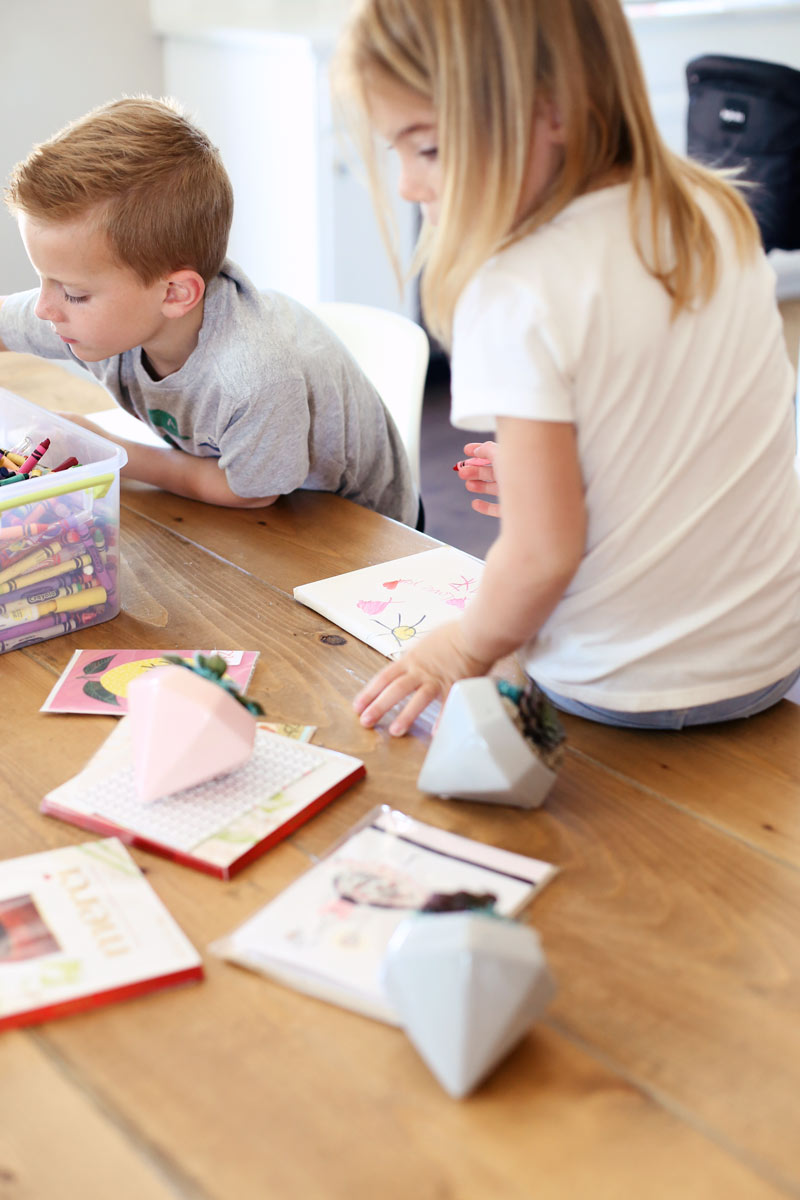 My kids love drawing. I'm not sure if Savy would have loved it as much as she does if it weren't for Boston! He's amazing though, I seriously need to get him in some art lessons already!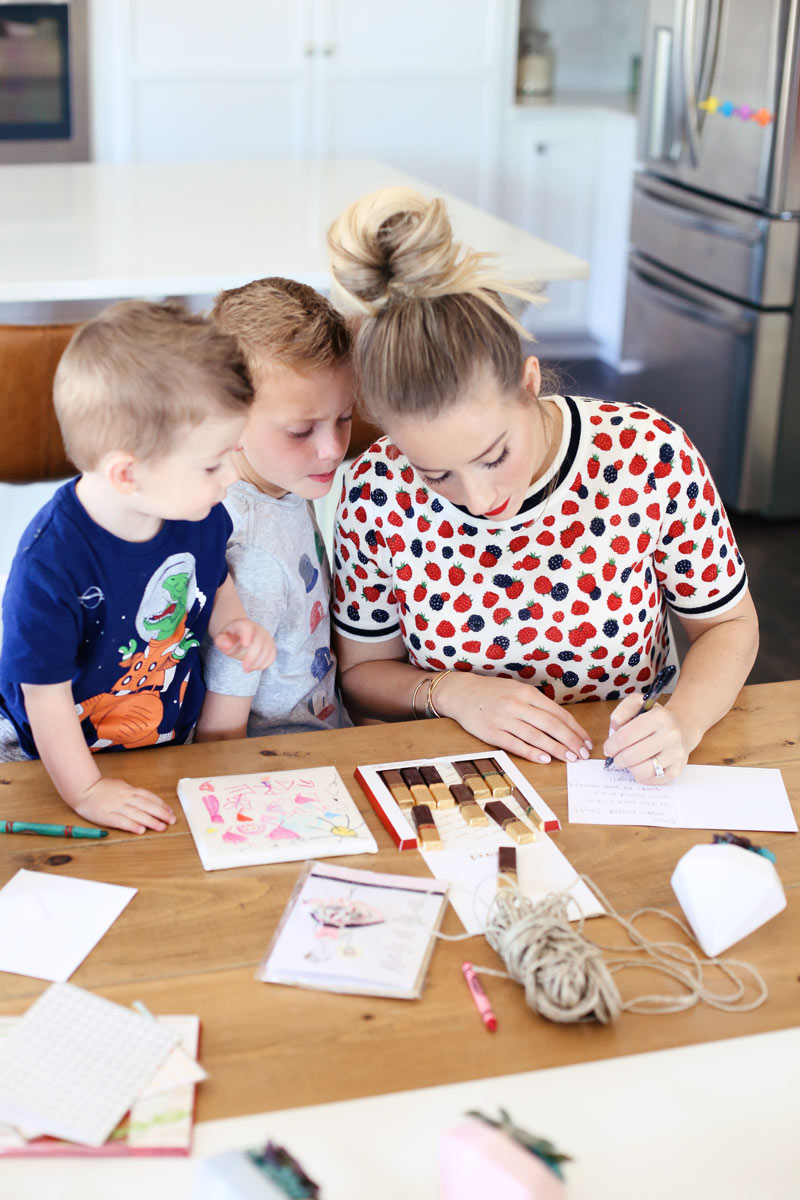 While they were drawing, I was writing a little love note to my neighbor, being critiqued very carefully by four big blue eyes!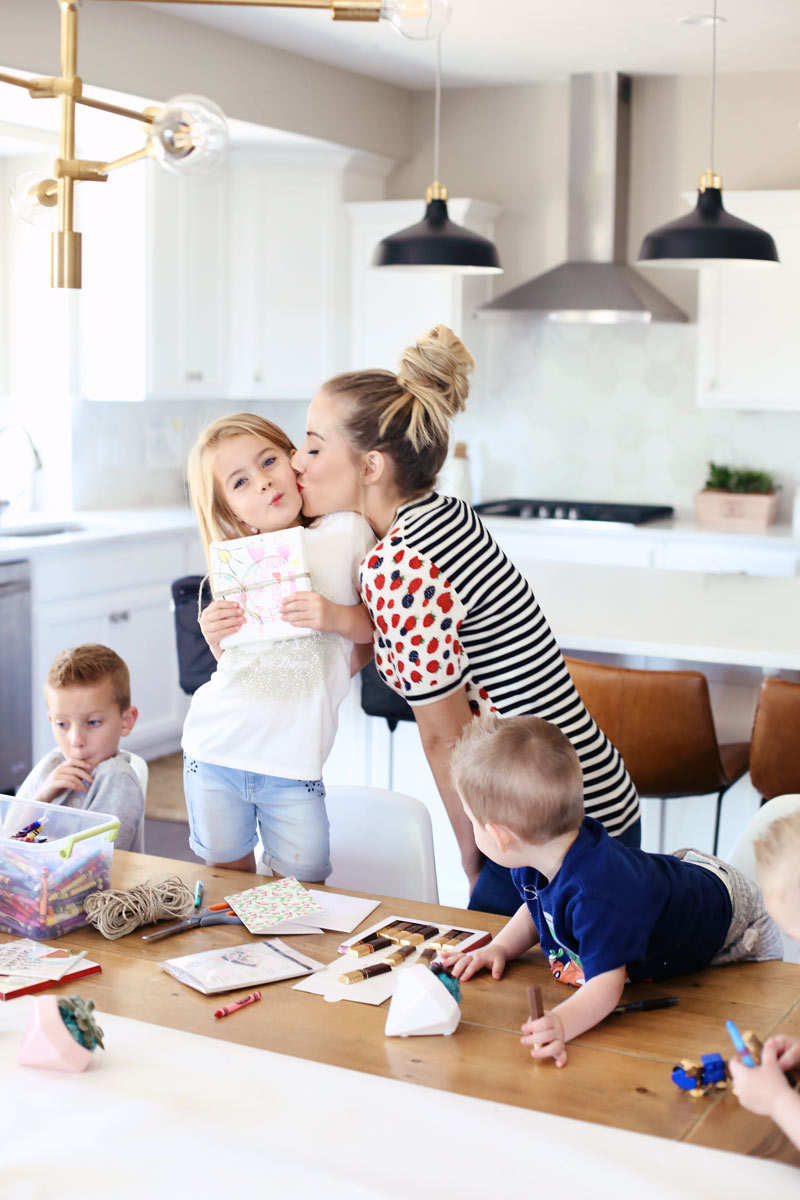 When the kids were finished with their drawing, we wrapped their packages up with some twine. You know, because it's mostly about the presentation ha ha!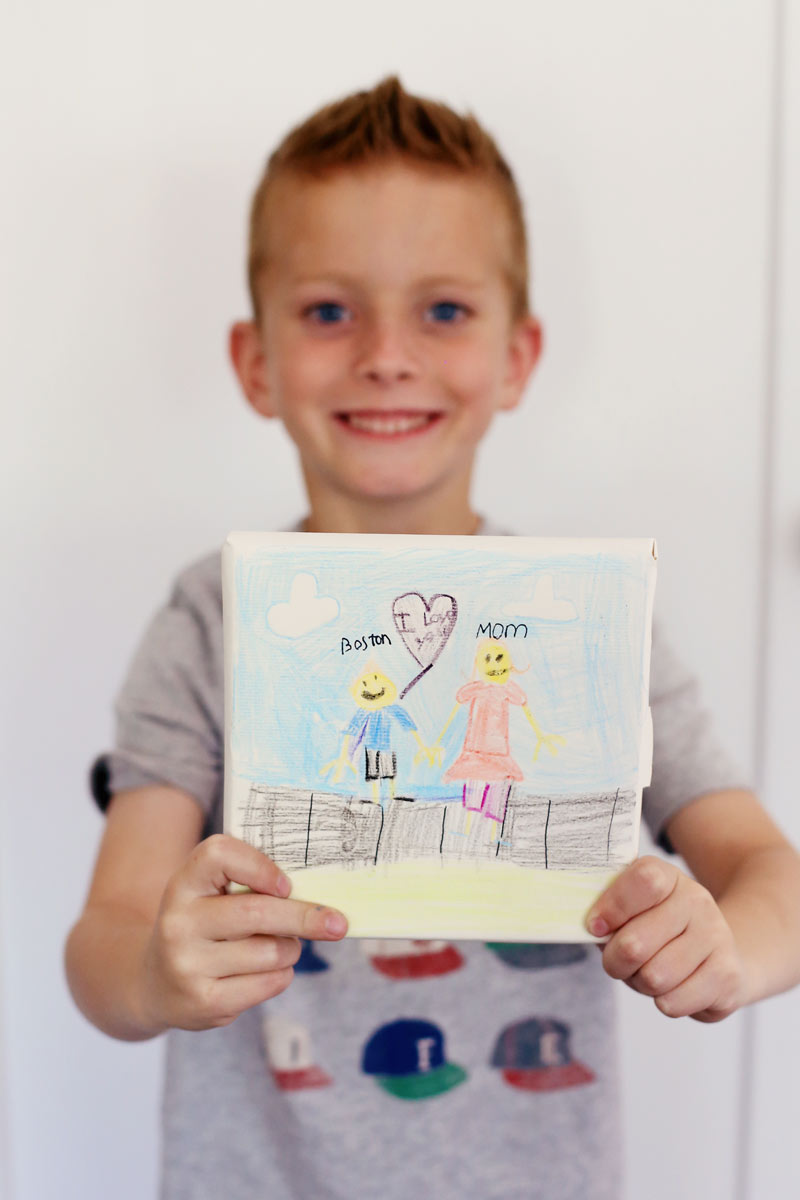 I'm dead. Is that not the cutest thing you ever seen?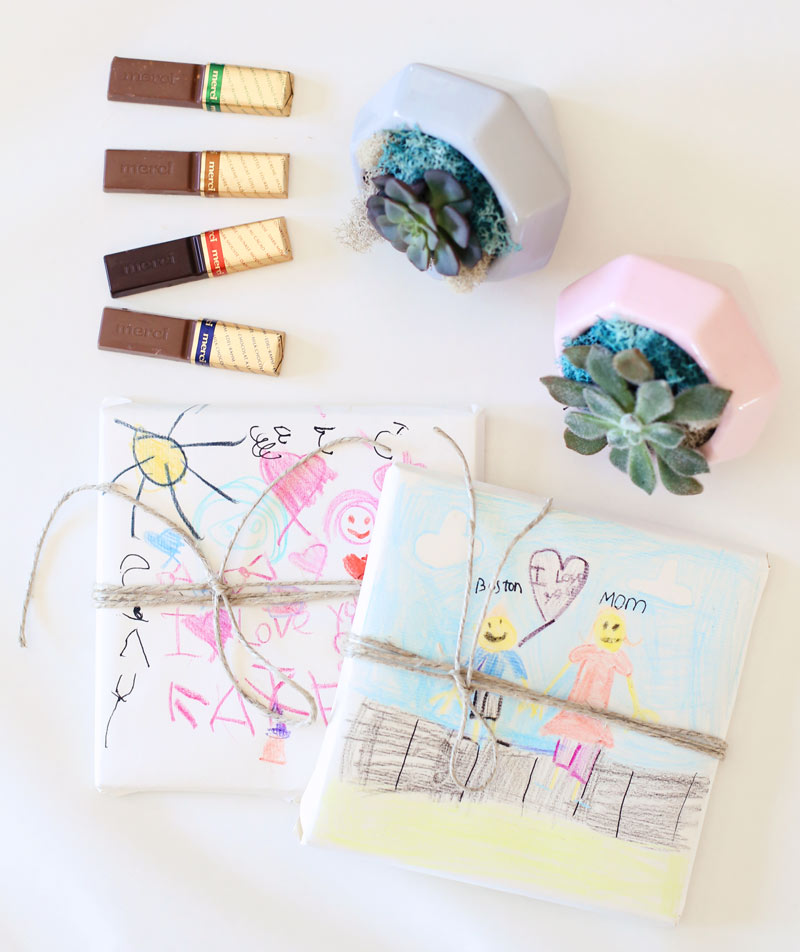 You never know what you're gonna get when you ask your kids to draw a picture for you… sometimes it's pretty terrible ? but other times it turns out like this… Now how am I supposed to give that away?!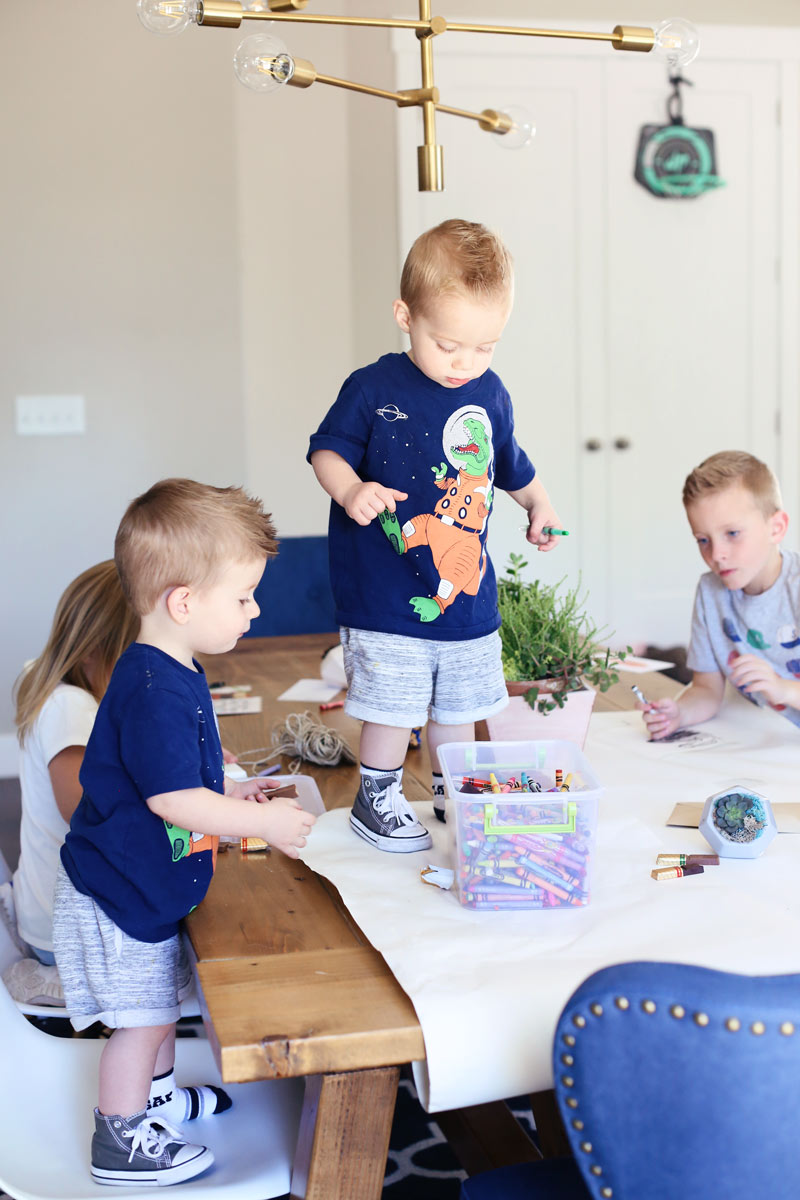 We initially had taped some of that paper all the way across the table so that the twins could color all over it but Kai thought it was cooler to worm his way in-between the paper and the table ??, stinkers!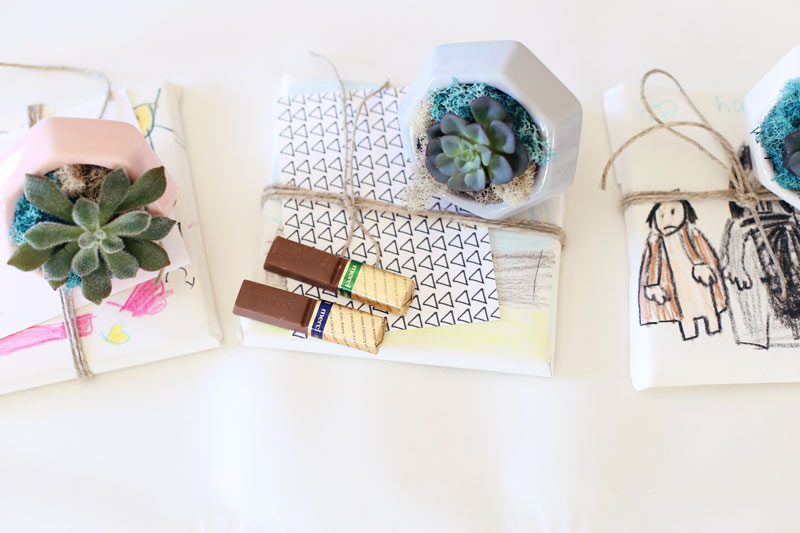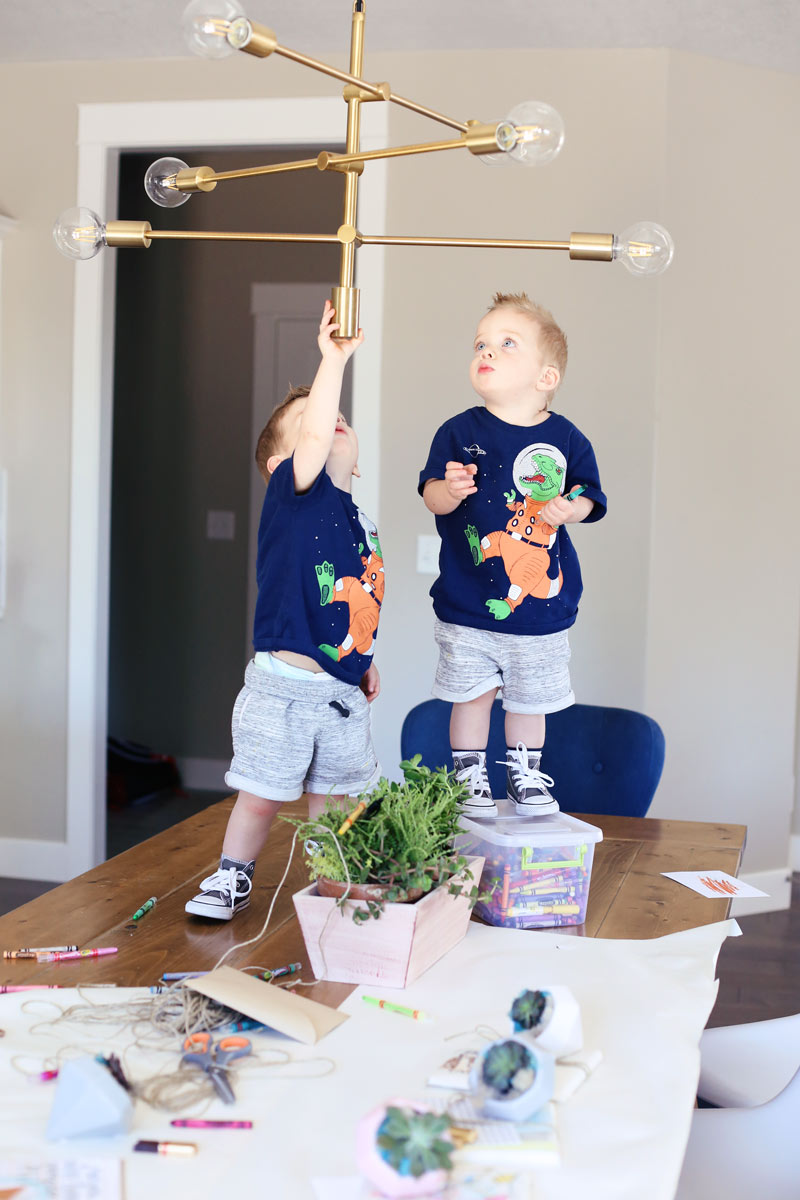 At one point they were literally swinging that chandelier so hard I thought it was going to break off. It's fine, I'm just over here taking pictures because… well it's super hilarious and I can't even help myself anymore. Check out how Kai is standing on the box of crayons ? ha ha!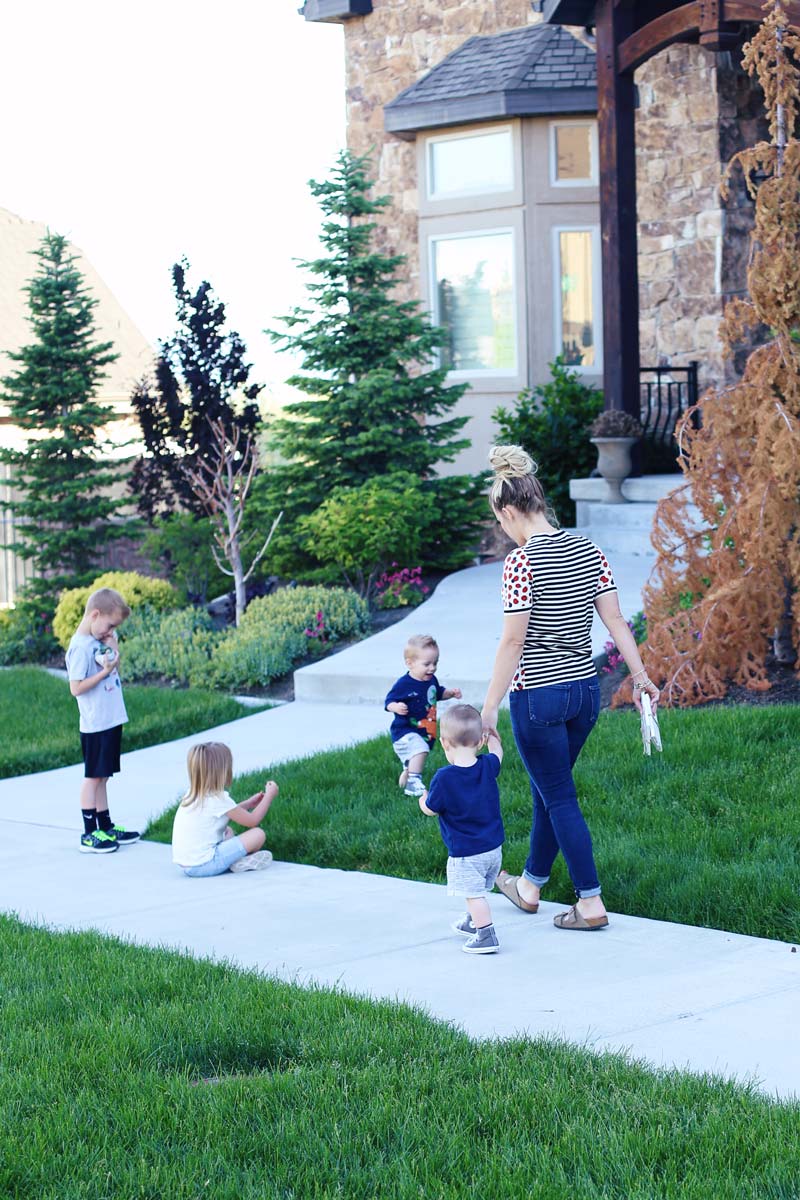 After that we just walked around our neighborhood and delivered our little treats. The kids had a blast running around, seeing the surprise on the mamas faces and the weather could not have been nicer.
Of course we had to the end the night with some good old fashion wrestling. Duh. Is there any other way?
This was a super easy way for us to make a tiny effort to celebrate those women and mother's who have been such stalwart examples of love and kindness over the last couple of months. I hope you mamas have the most amazing weekend and that you're spoiled rotten. And if you aren't a mom, know that we adore you just the same, that you're just as important, just as loved and just as needed. I wouldn't be where I am today without you and neither would my kids. Happy Mother's Day!
Thank you merci for collaborating with me on this post! I sure love what you guys stand for!