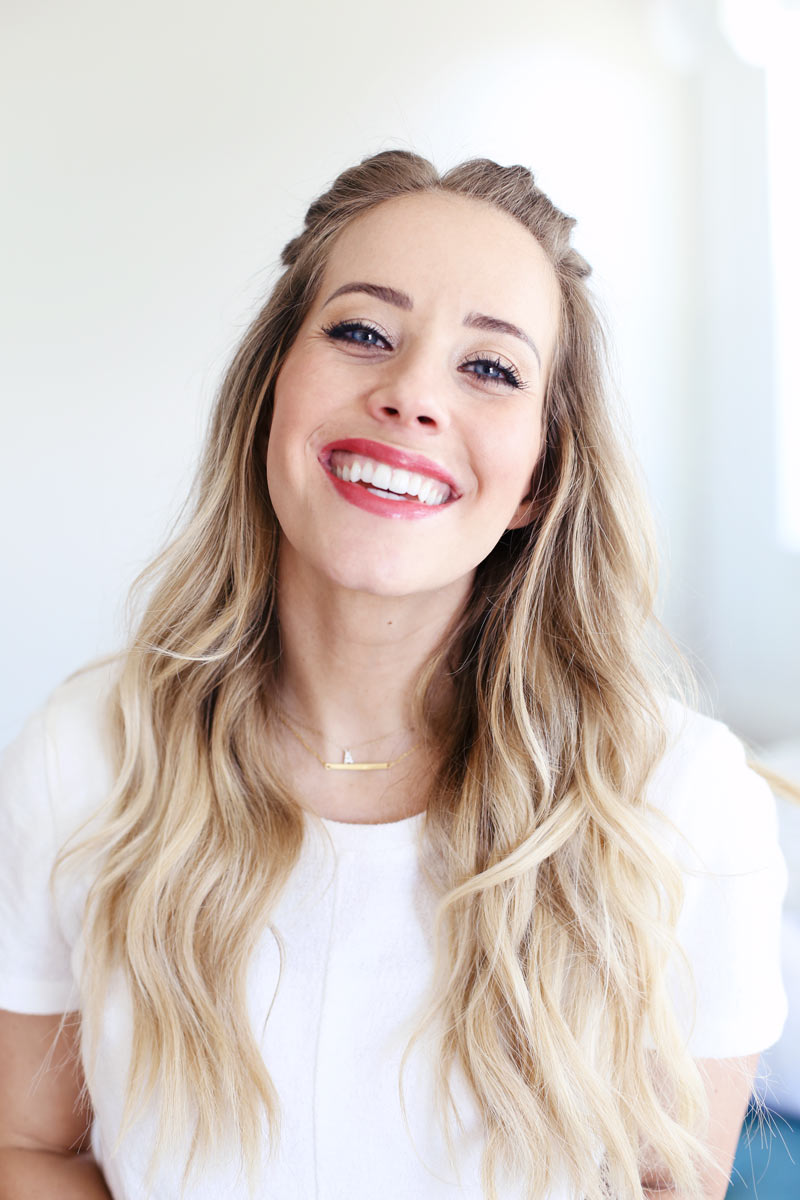 Yo yo! See this mug? It's got a full face of makeup on ✌?. I'm gonna be doing a little blot test today where I remove one side of makeup with the Olay Daily Facials Daily Clean 4-in-1 Water Activated Cleansing Cloths and use a competing makeup remover wipe on the other side..
I'm partnering with Olay on this post and was honestly a little nervous because what if their wipe wasn't as good? What if I liked the competing wipe more?! I told them I'd share my honest findings… so are you ready?!!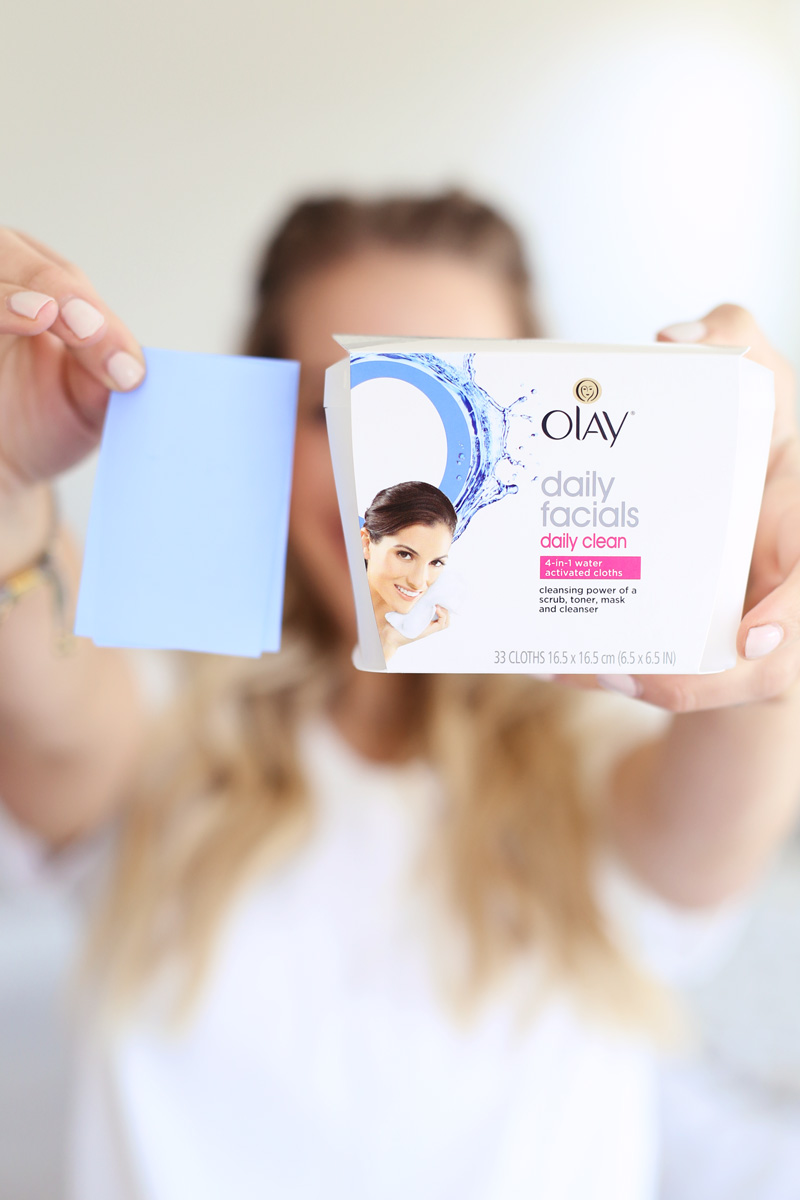 The Olay Daily Facials are different from other cleansing cloths because they're textured cloths that come dry and you soak them in water to activate a rich lather. They're a 4-in-1 cloth that has the cleansing power of a scrub, toner, mask and cleanser that gently exfoliates the skin.
K here we go. And this is the first time I've used these!! So when you first open the box, you need to remove the plastic that's covering the cloths. Put them back in their little dispenser and remove just one cloth. Let your water warm up and then get the cloth wet and it'll activate a rich lather.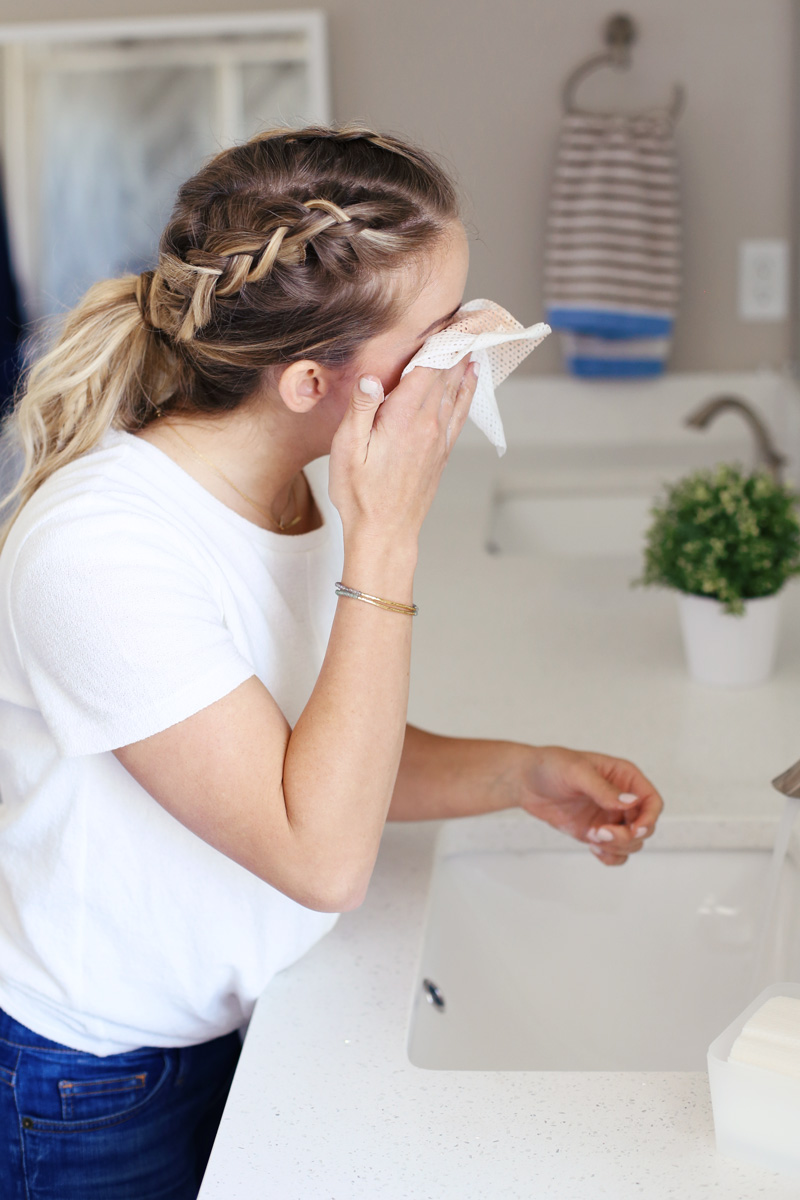 I was initially worried that the cloths wouldn't remove my mascara or that I'd have to scrub too hard to get my makeup off but I was pleasantly surprised at how effortless it all came off! And the cloths, even though they're textured, are super soft and I felt like my skin got a nice exfoliation while I was removing my makeup.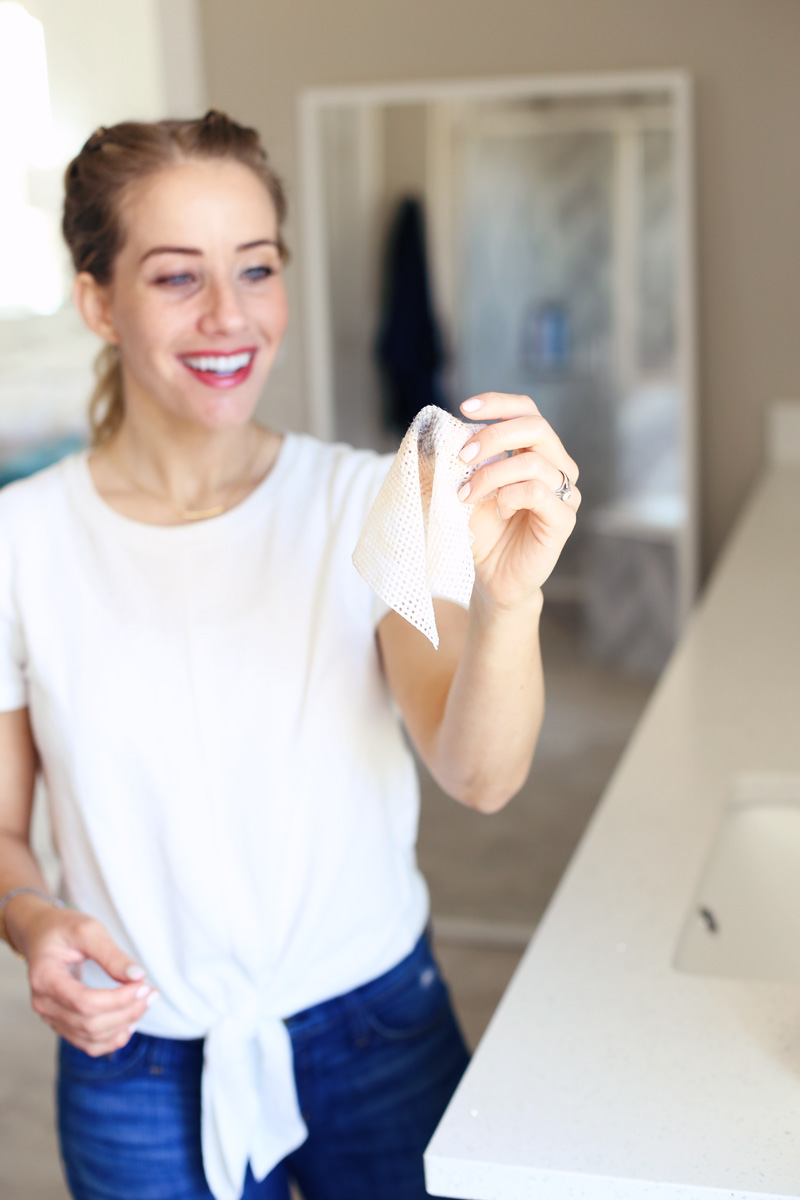 That's a genuine surprised face right there ?!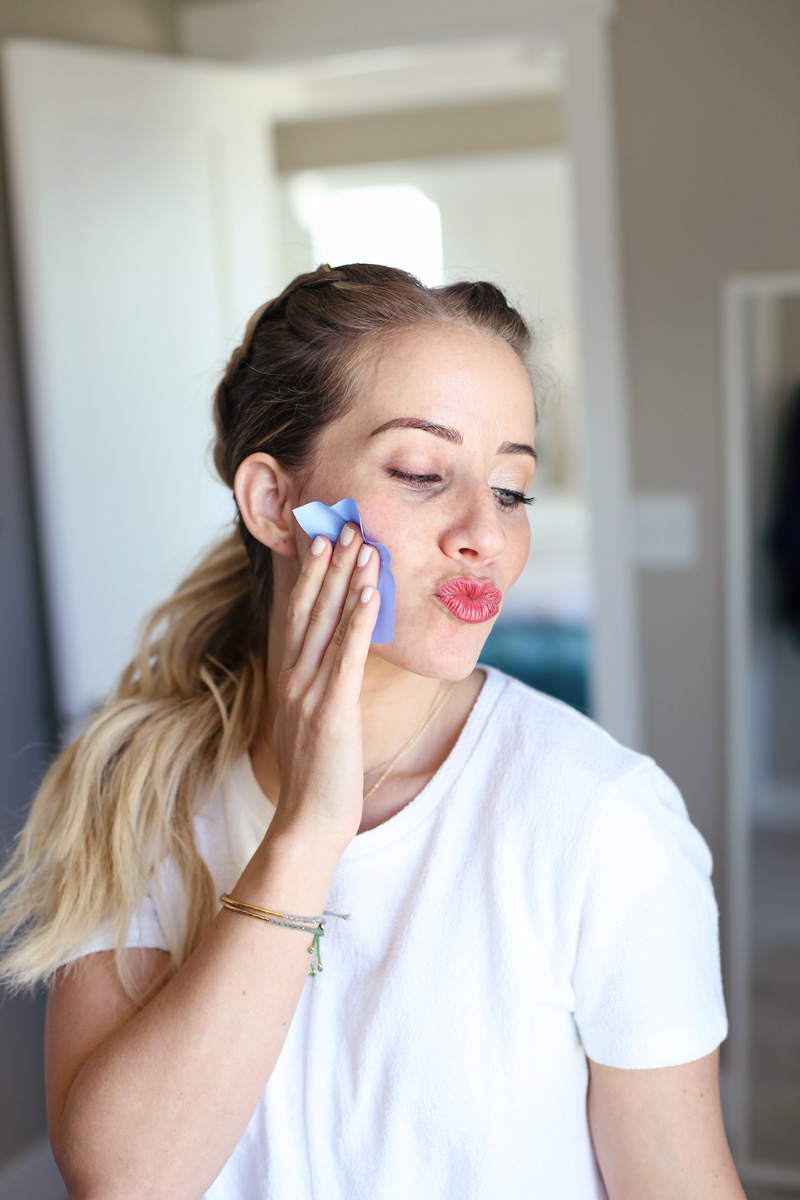 I let the skin air dry and then blotted my cheek with an oil absorbing sheet and laid it down on my table. Now for round two!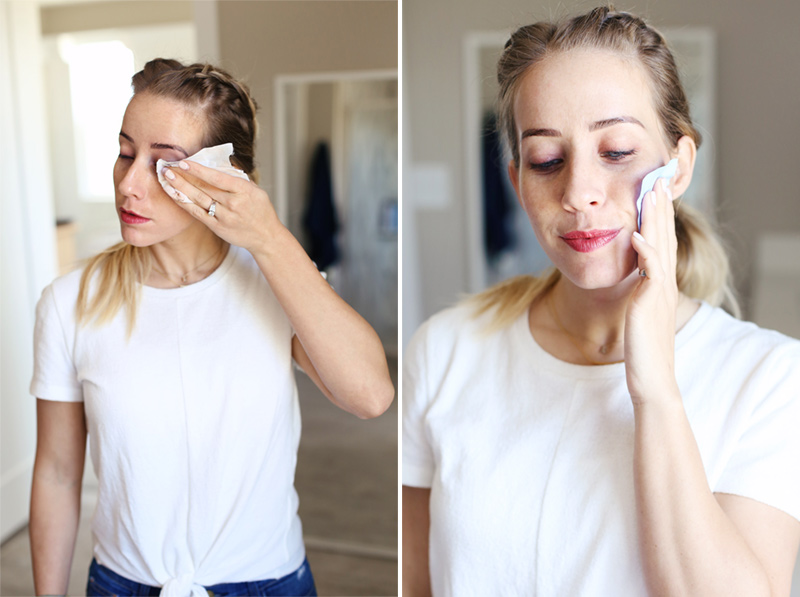 This wipe was pre-moistened, like most other makeup remover wipes, so it was cold and not as soothing as the Olay Daily Facials. It wasn't textured but it was really soft and it removed my makeup well. I did have to go over my mascara a few times and rub a little bit harder than I would have liked. I assumed it's because the wipe wasn't as wet or warm as the Olay Daily Facials, but it did a nice job!! I let that side air dry and blotted away.
When I put the oil absorbing sheets side-by-side I was shocked!!! I enjoyed the cleanse better with the Olay Daily Facials and I liked how you had to get the wipe wet first. I liked the lather and the warm water on my skin. But I felt like the other wipe did a great job too so I was super surprised to see how much oil was left on my skin from the other wipe.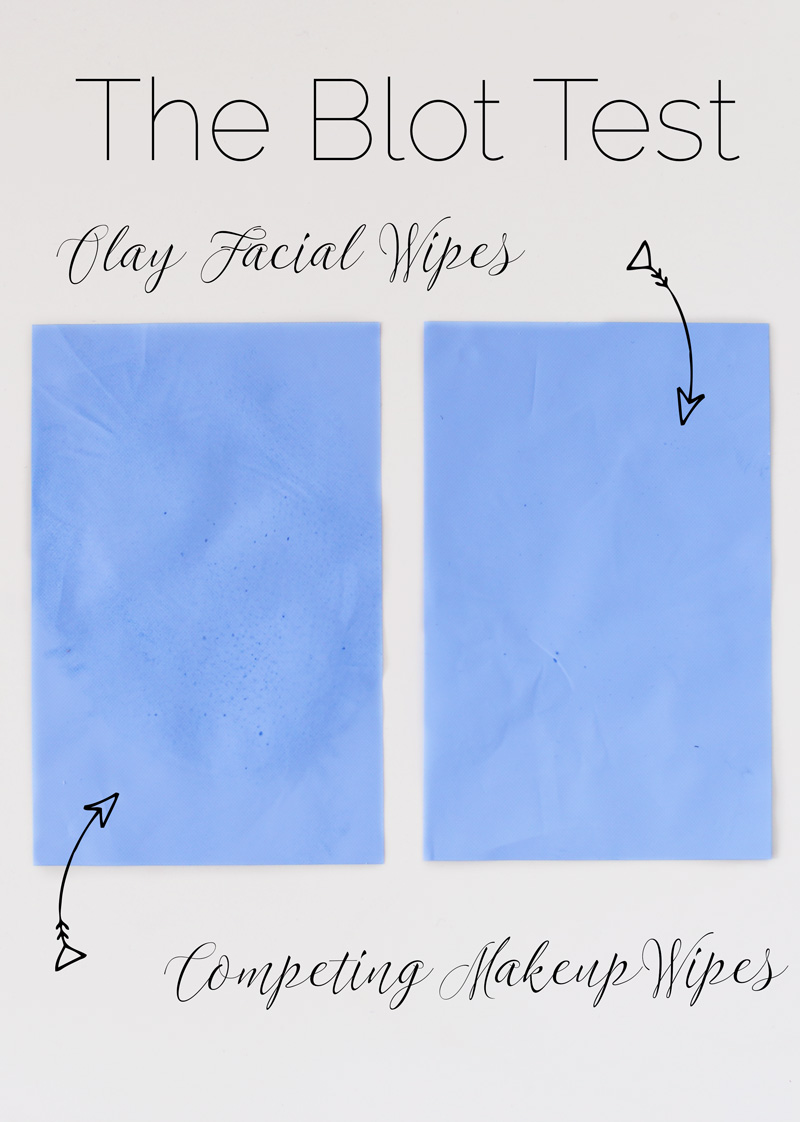 I'm a believer. A full blown believer. When I took these pictures it was the first time I'd used these cleansing cloths, but have been using them exclusively since and I just love the way they feel! They're soft, but they exfoliate the skin nicely, the lather is gentle yet tough enough to remove my mascara and they actually cleanse the skin unlike other makeup remover wipes. It's a soap-free lather too so they won't make you breakout and they're perfect for sensitive skin.
If you're looking for a new makeup remover, give these Olay Daily Facials a try! You can pick them up on the Olay website and I'm confident you'll love them too!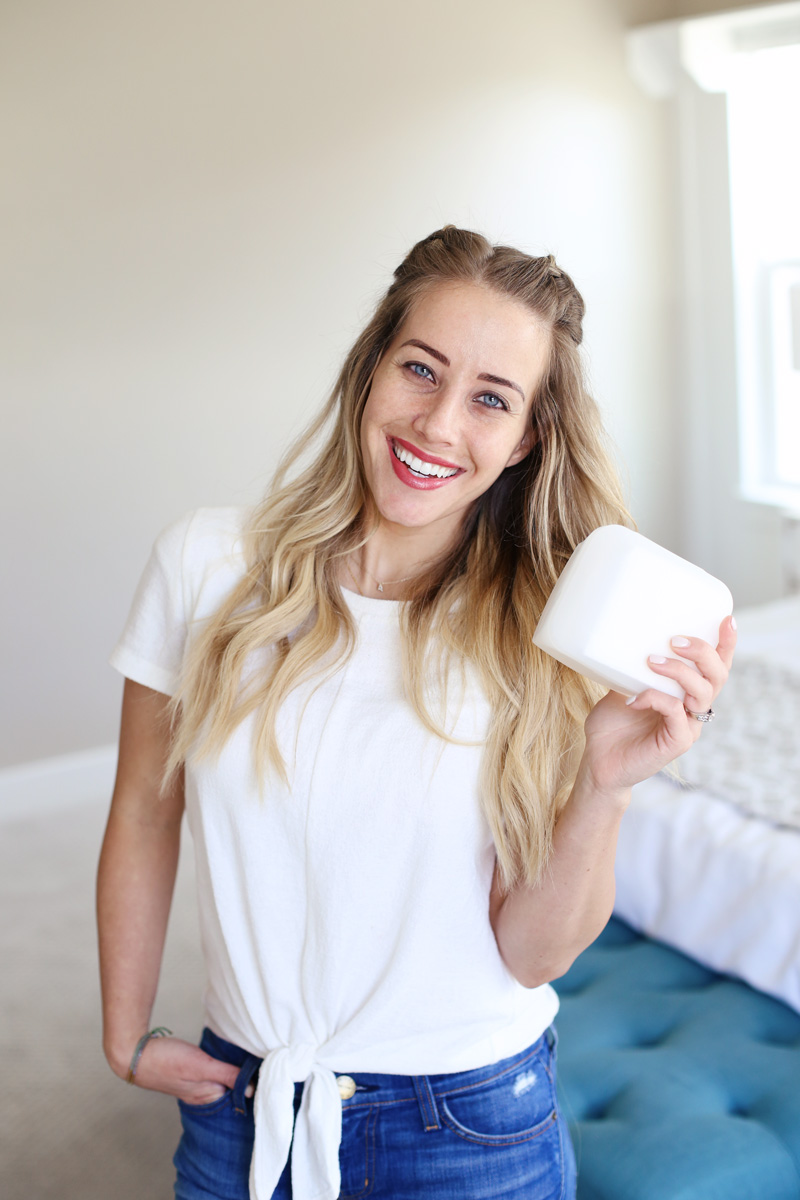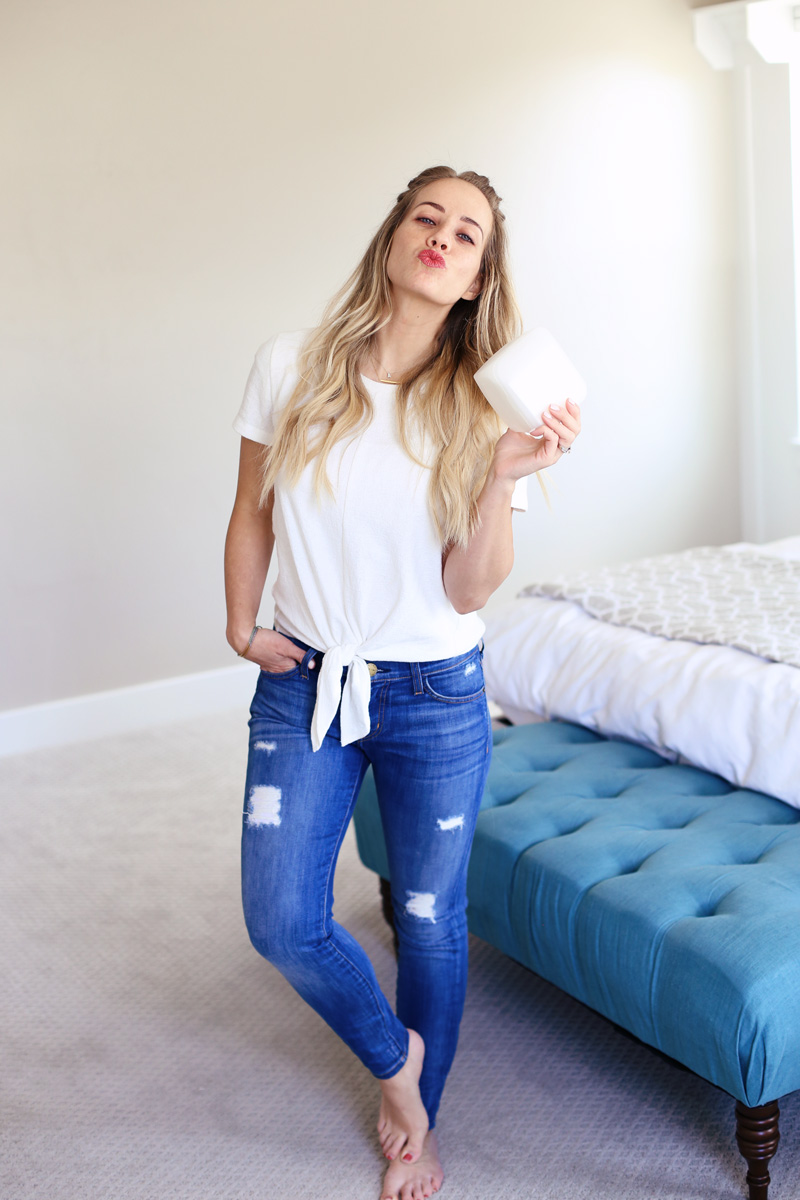 Do you have a favorite makeup remover you like? Do you use a liquid and cotton pads, or do you like the cloths?
This is a sponsored conversation written by me on behalf of Olay . The opinions and text are all mine.