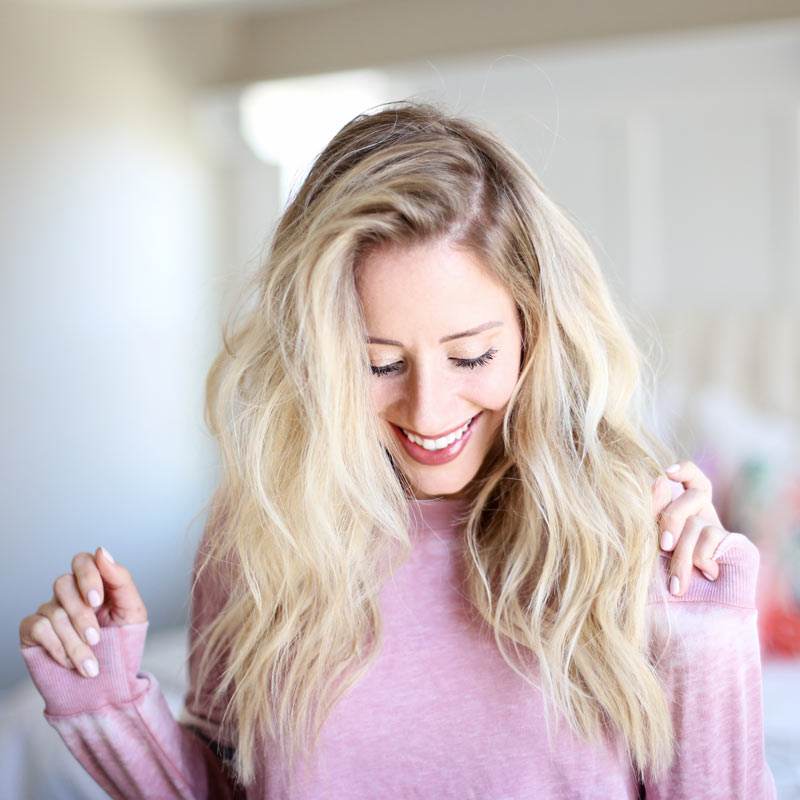 A few months ago Walgreens challenged me to create an effortless shag tutorial withOUT chopping my hair for its Beauty Enthusiast program. Now I'm suuuper competitive… obviously the challenge was accepted! IT WAS ON!!! If you aren't familiar with the shag, it's basically a haircut that's been layered to various lengths. The layers are often feathered at the top and the sides and the layers make the hair look more full around the crown. It usually has wispy fringe framing the face, and is a little undone looking. Obviously, without chopping my hair, it was going to be a challenge. So instead of going for layers, I went for the vibe instead: kind of messy and haphazard but really soft. I knew I wanted curls, and I knew I needed to have a lot of volume and texture in the style!!
So check out my video, and the Walgreens Beauty Enthusiast program. You'll earn points on beauty purchases that add up to extra savings! Beauty Enthusiasts also get exclusive access to tutorials (like this one I made!!!), tips and more content + special promotions. And it's free to sign up!!! Just click HERE to join the club!
Now lemme walk you through how I styled this effortless shag!
1// I washed my hair with Nexxus City Shield Shampoo and Conditioner. These products encourage hair's natural texture and movement!
2// Then I'm applying some Nexxus Hydra Light Leave in Conditioning Foam — a few pumps are all you need. Distribute it evenly through the mid-shaft of the hair to the ends, and it will make your hair super soft!
3// Next up I'm using the TRESemmé Shaping Gel Cream. It will give your hair hold and control for bouncy defined curls, and nice texture before curling!
4// Then blow dry! I'm using my fingers — no brushes, I want to keep as much volume as I can in the hair.
5// Afterward, I'm throwing in a little bit of TRESemmé's Keratin Smooth Shine Serum to calm down any flyaways and give hair some protection before applying heat.
6// Now section large pieces of hair and curl them with a 32mm wand away from our face. Make sure to leave out the ends! Don't be too perfect with these curls; this is all about that effortless look, so messy and haphazard is actually good in this case!
7// Then I'm running my fingers through the curls and spraying it with one of my favorite sea salt sprays from TRESemmé. This is going to give the hair such a beautiful texture. I like to take the curls and push them up, which gives a little extra volume and texture.
What do ya think?! Are you ready to embrace the easy breezy shag?!?!

Thank you Walgreens and the Beauty Enthusiast Program for sponsoring this post and letting me be a part of your amazing community!