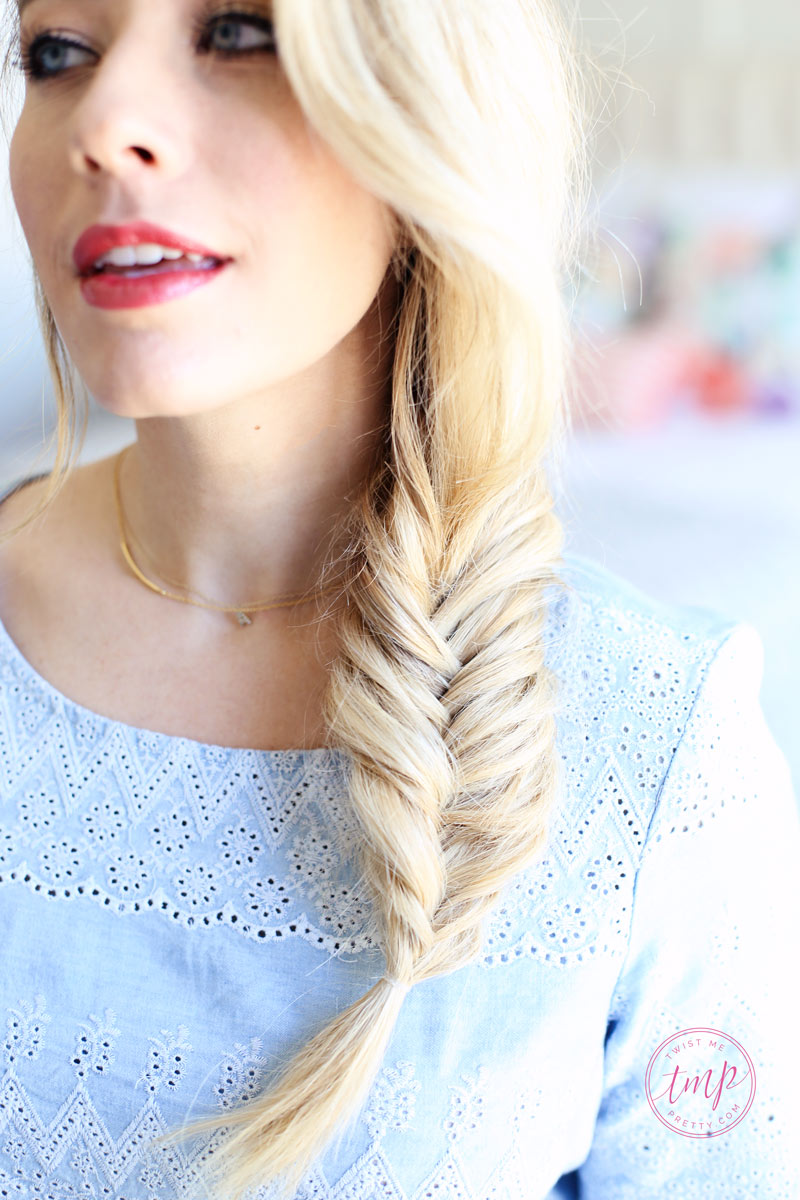 Raise your hand if you still can't fishtail braid. C'mon, get em up. Its come to my attention that several of you are STILL struggling with the basic braids and guys — IT IS NOT OKAY! I am on a mission to help every single one of you get these braids down! I'm starting a new series on basic braids and we're diving deep… I'm so excited!!
Welcome to my first basic braids video, HOW TO FISHTAIL BRAID.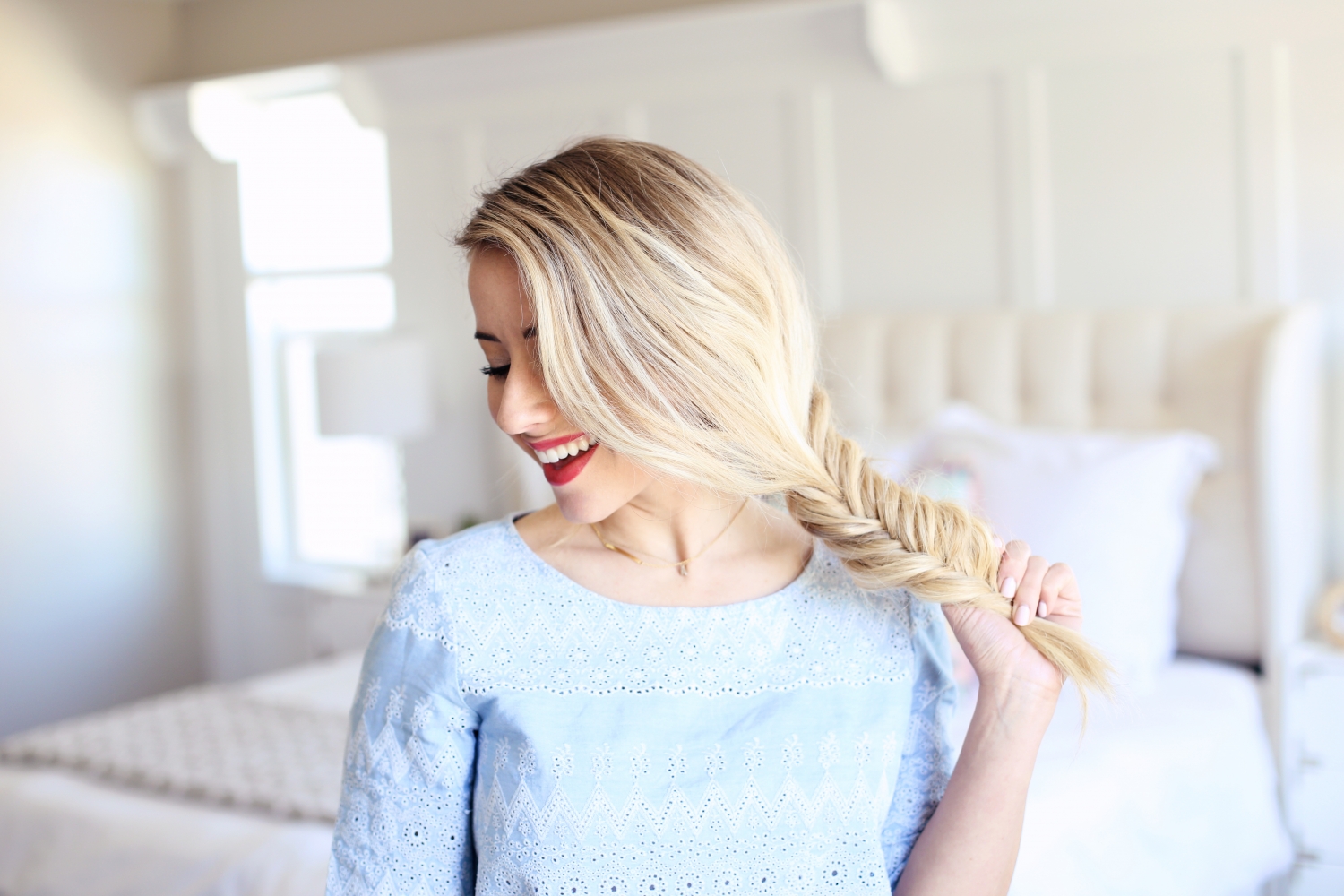 The first product I like to start off with is dry shampoo. Dry shampoo gives the hair an instant fresh feeling and helps to absorb any unwanted oils so it's perfect when you don't have time to wash your hair! Today I'm using Granier Fructis PURE CLEAN dry shampoo, it's silicone free, has a nice citrusy scent to it which makes the hair smell super fresh and you can pick it up at Target for less than $5 #winning!!
Just hold it up a good 6-8″ from your roots and spray it all over. I like to apply it before I put my makeup on or before I curl my hair and then when I'm done I just rub my fingers through the product to make sure it's nice and absorbed.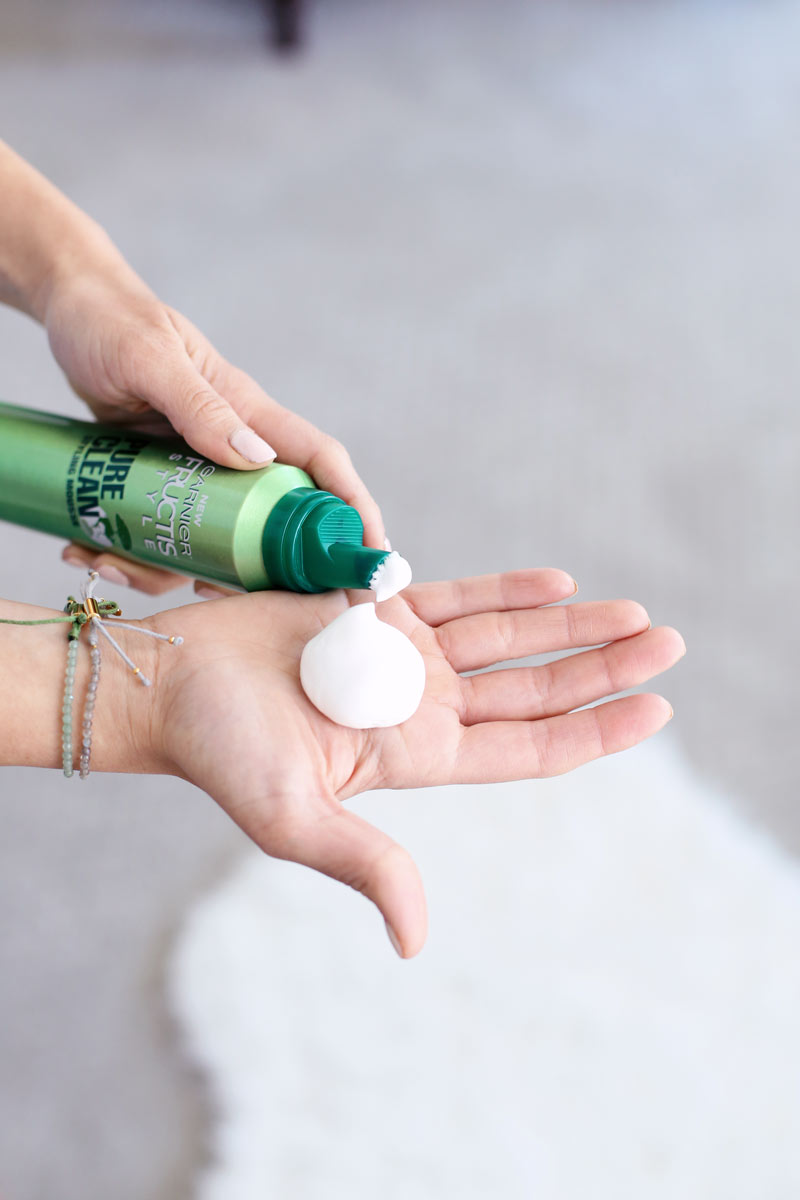 Once you're ready to start your braid, you're going to need some sort of pomade or styling mousse. I've really been loving the pure clean styling mousse from Garnier Fructis. It's really strong with no build up or crunch! I put some on my palms, rub them together and then hold the two strands of hair and as I fishtail braid, the product helps those fly-a-ways and the small sections to stay in the braid. Have you ever tried to pancake a fishtail braid and all the sections just fall out? Give some styling mousse a try! Every few inches or so I'll add more product to my hands and keep going.
The pure clean line from Garnier Fructis is free of parabens and drying alcohols so you can feel safe when using it!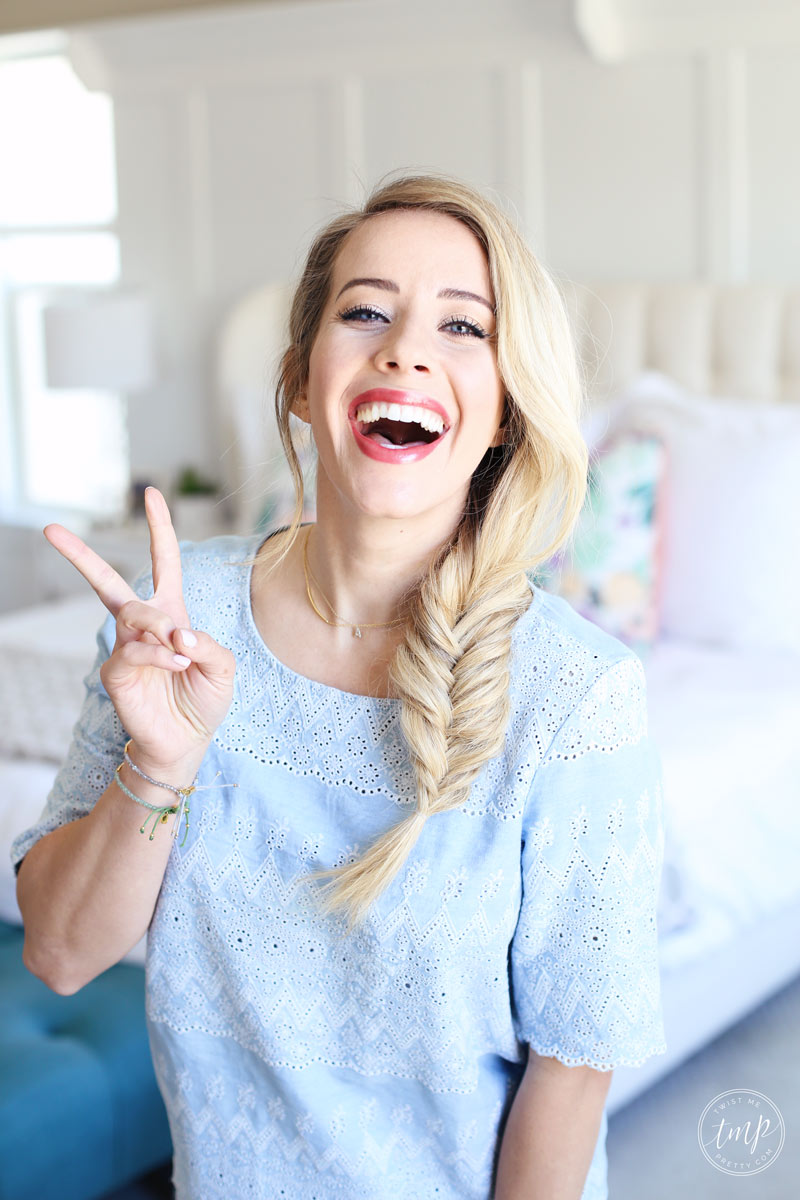 And the video tutorial, of course!

Step-by-Steps, How To Fishtail Braid

1. Add some dry shampoo and styling mousse to help tame fly-a-ways.
2. Put your hair in a side ponytail and then split the tail in two. Start with your knuckles forward.
3. Take your index finger around to the back of one of the sections and push it forward, creating a thin sliver of hair next to it.
4. Point your index finger to the other side and combine sliver of hair with the other section.
5. Repeat on the other side! Keep the sections tight and remember, the smaller the sections the more intricate the braid!
6. Spread apart the braid by gently tugging on the sections.
7. Remove the elastic near the nape of the neck and pin any sections that are falling out.