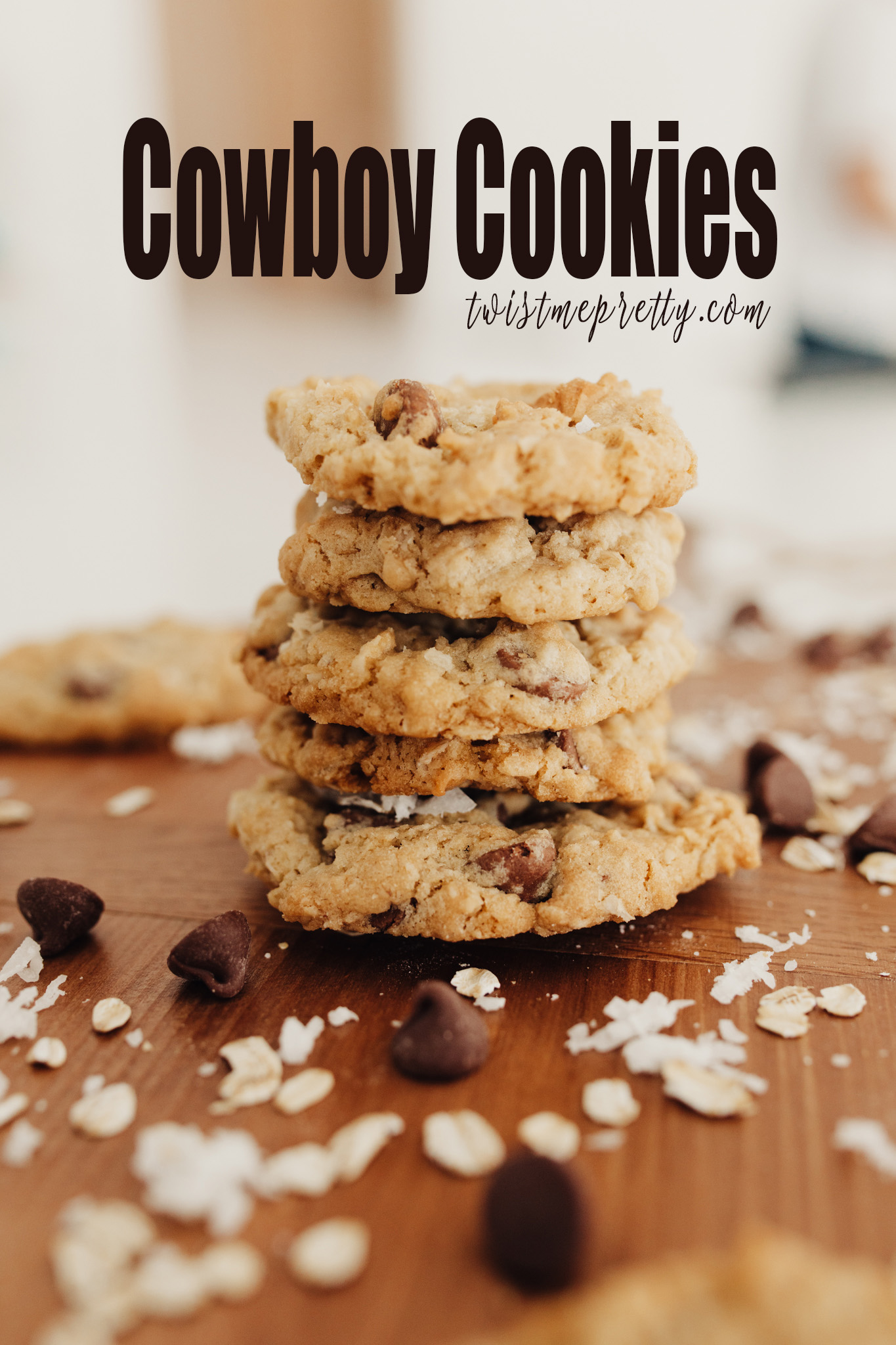 I loooooooooooove cookies, is there a human out there that doesn't?! But Cowboy Cookies? Dead. I was introduced to this recipe when I married Brian, it's been in his family for as long as he can remember. I've not made a different chocolate chip cookie in over ten years — they're THAT good! I've shared the recipe on Instagram and Snapchat several times before and I get DM's all the time for it. I thought I'd finally give it a home on the blog!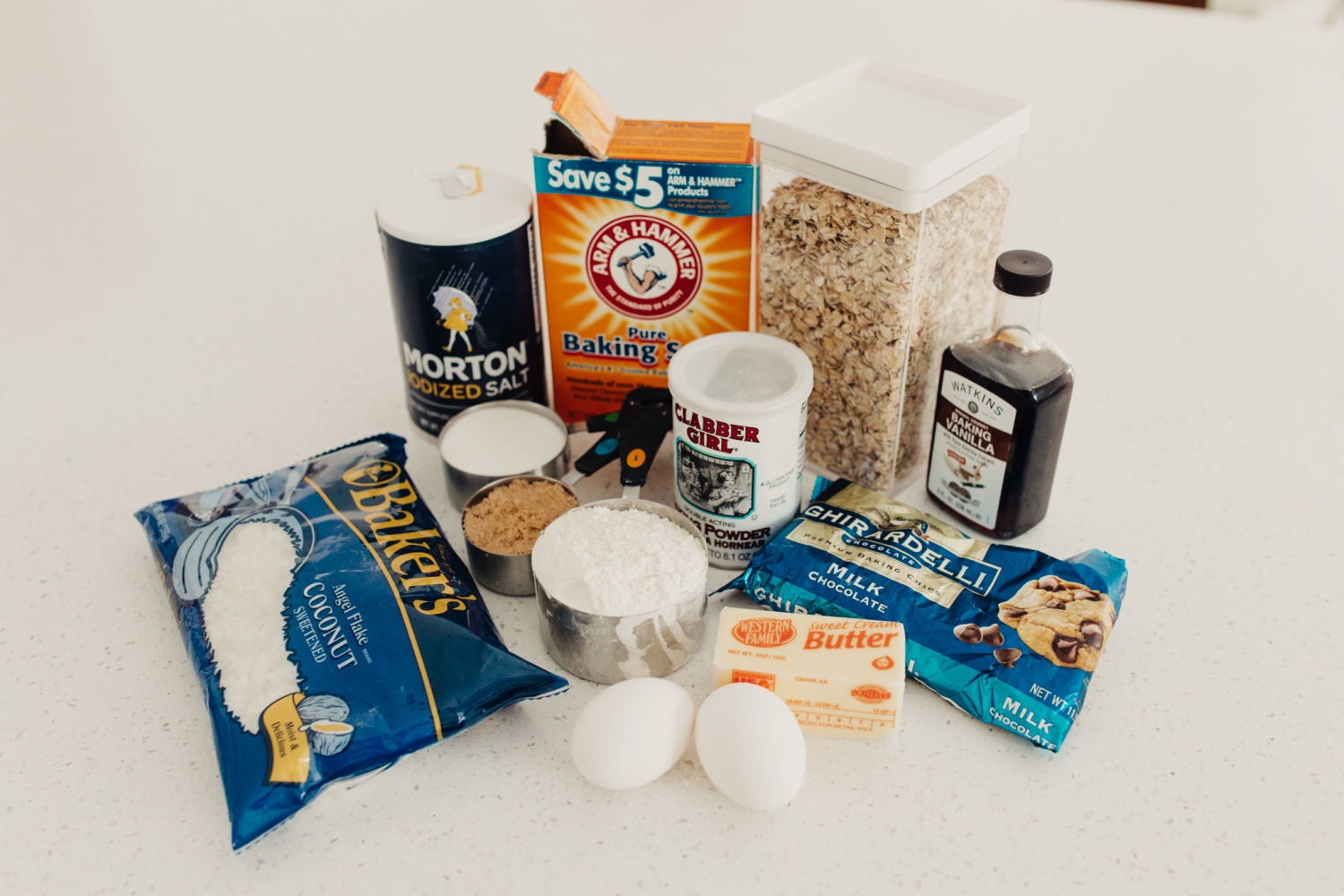 – Step 1: Cream the butter and sugars.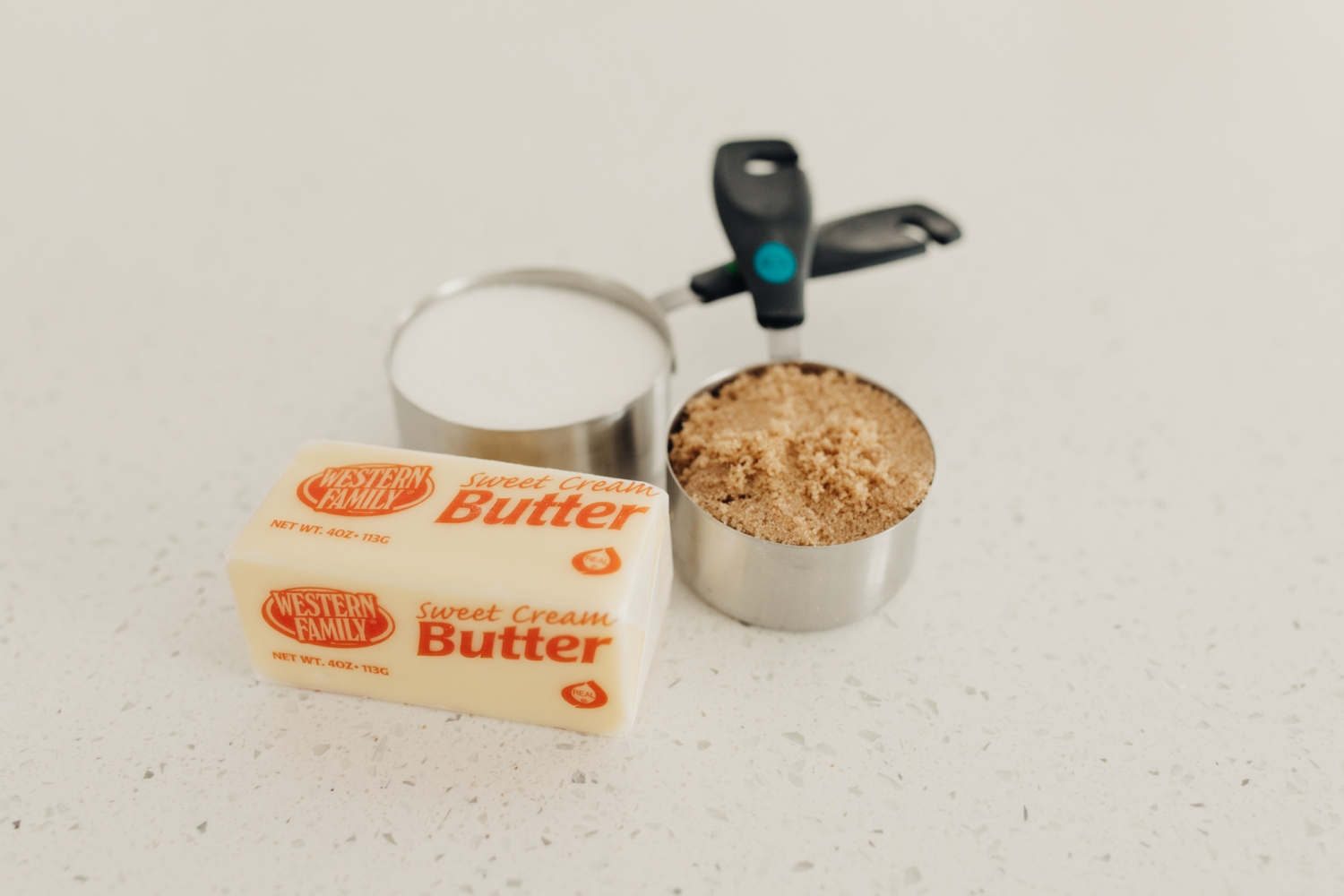 – Step 2: Add eggs and vanilla.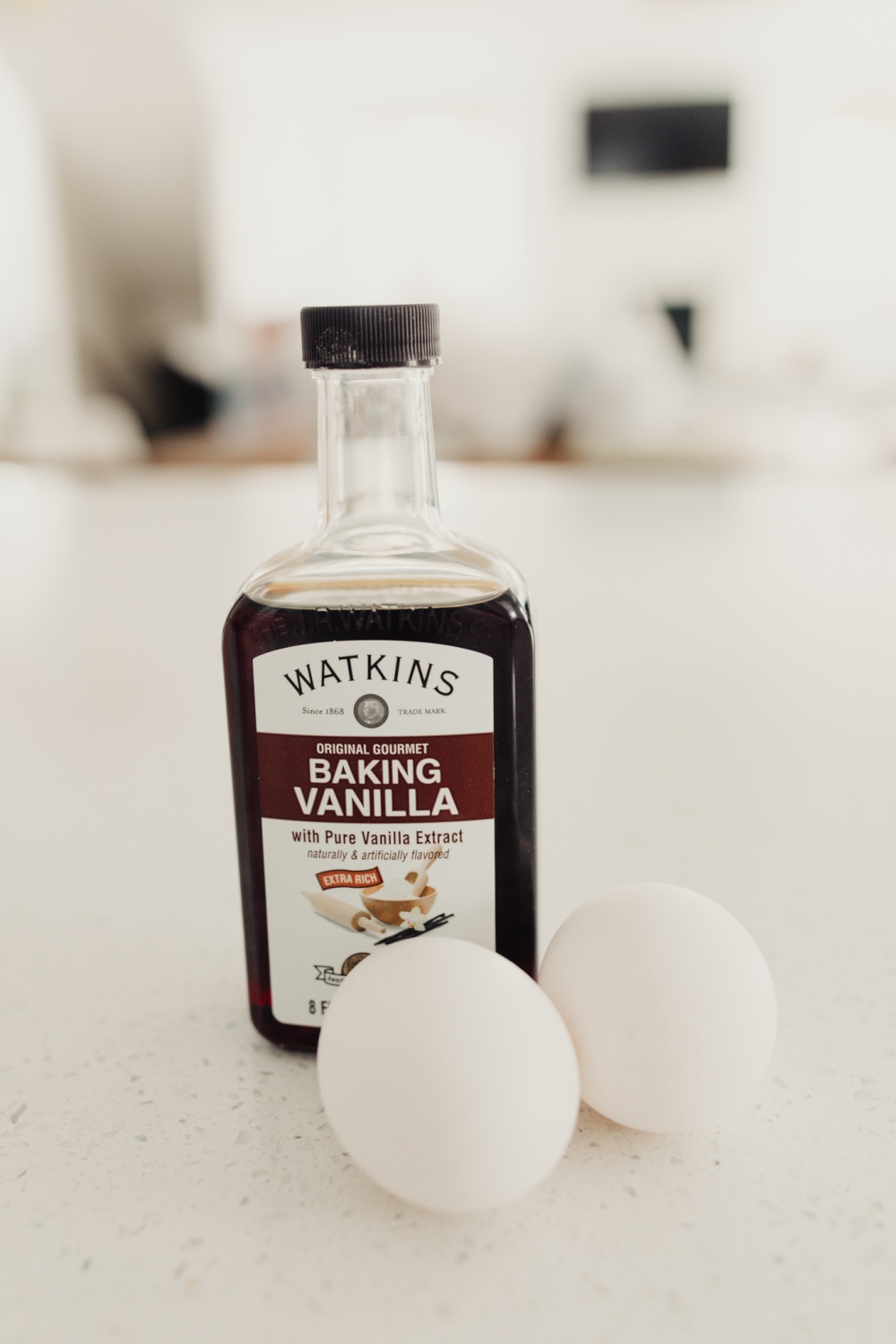 – Step 3: Add dry ingredients.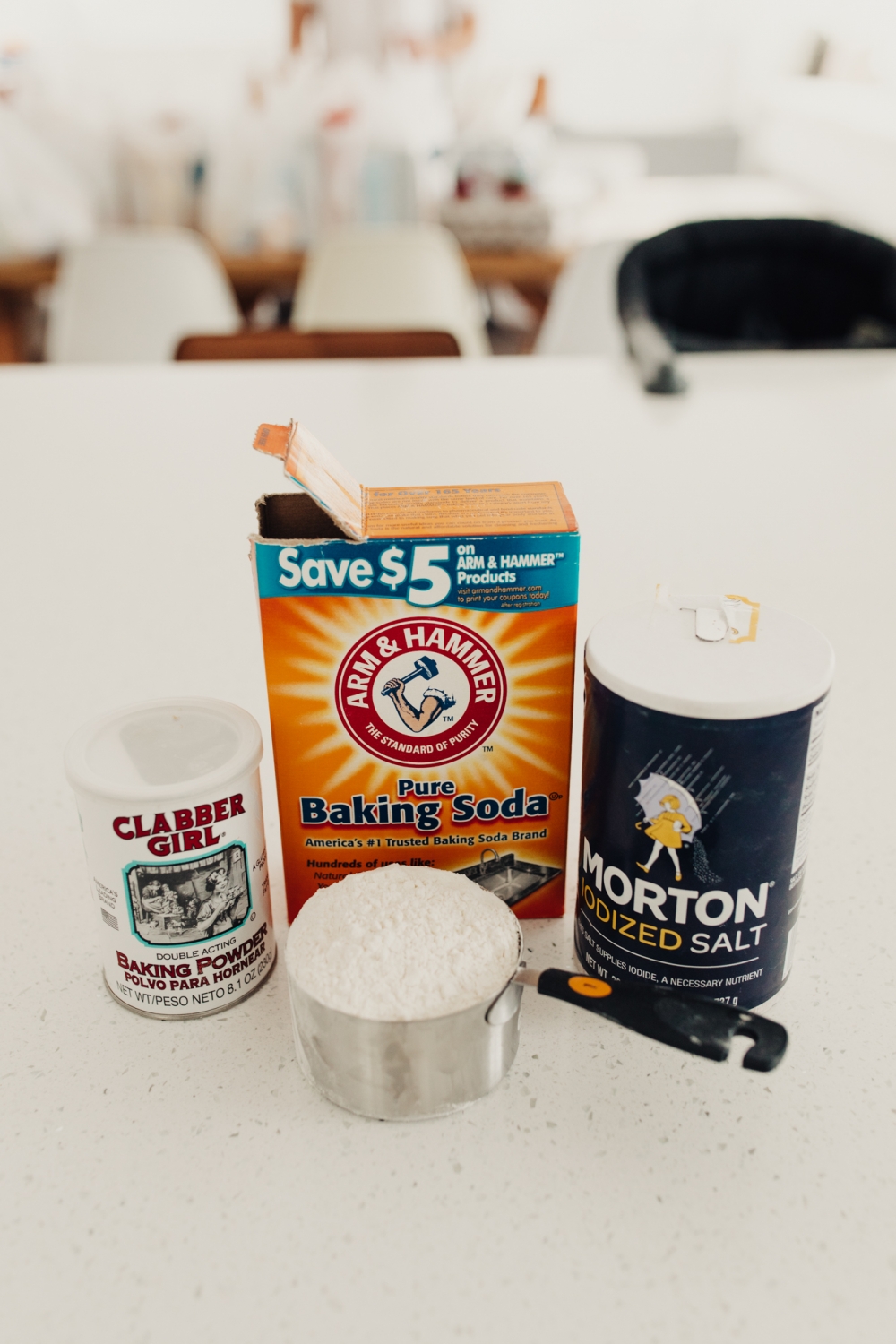 – Step 4: Add oatmeal and coconut by hand. I never do it by hand because #lazy so you can definitely beat them in an they'll turn out great. If you want, you can also add in chocolate chips and nuts.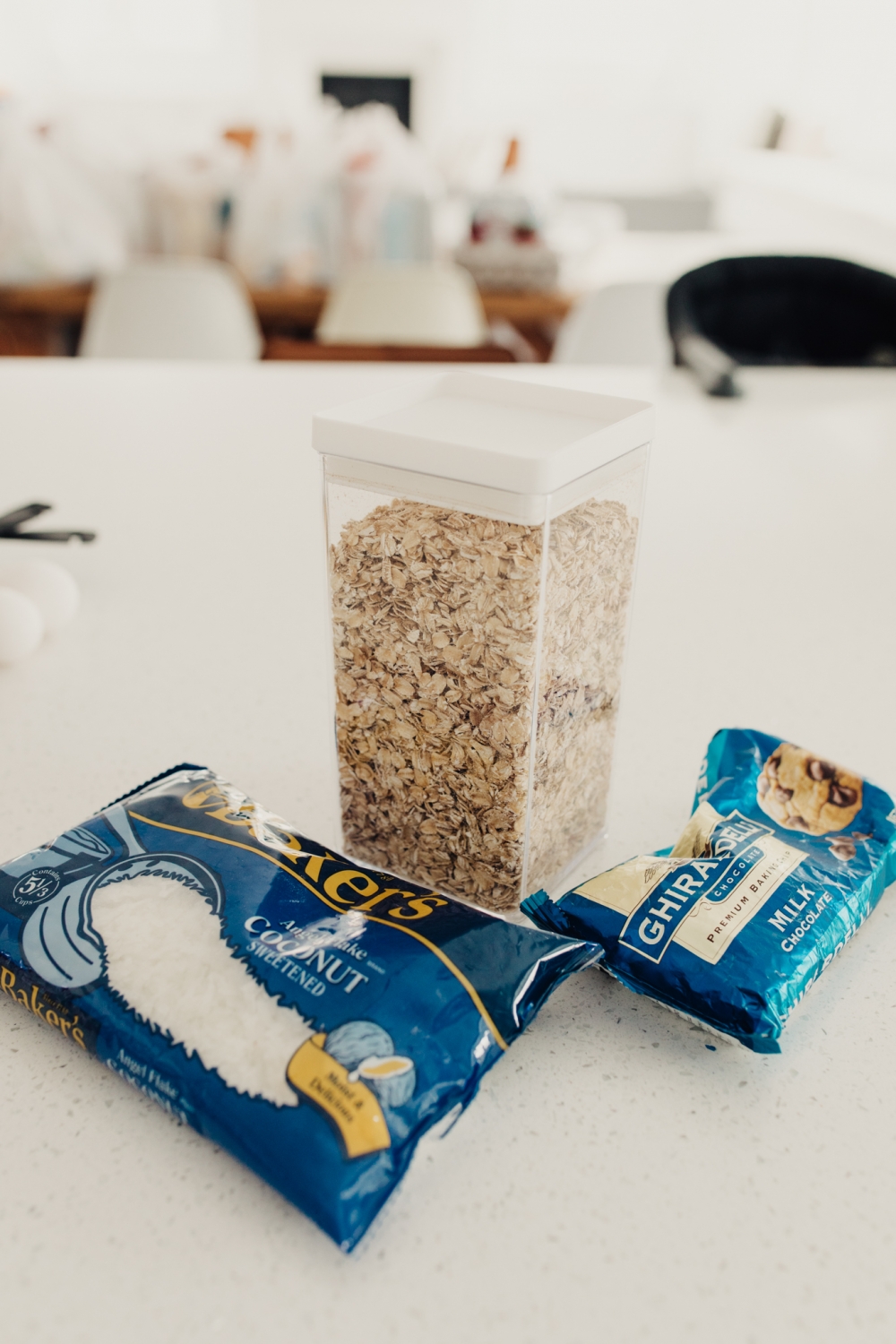 Step 5: Bake at 375 degrees for 8-10 minutes.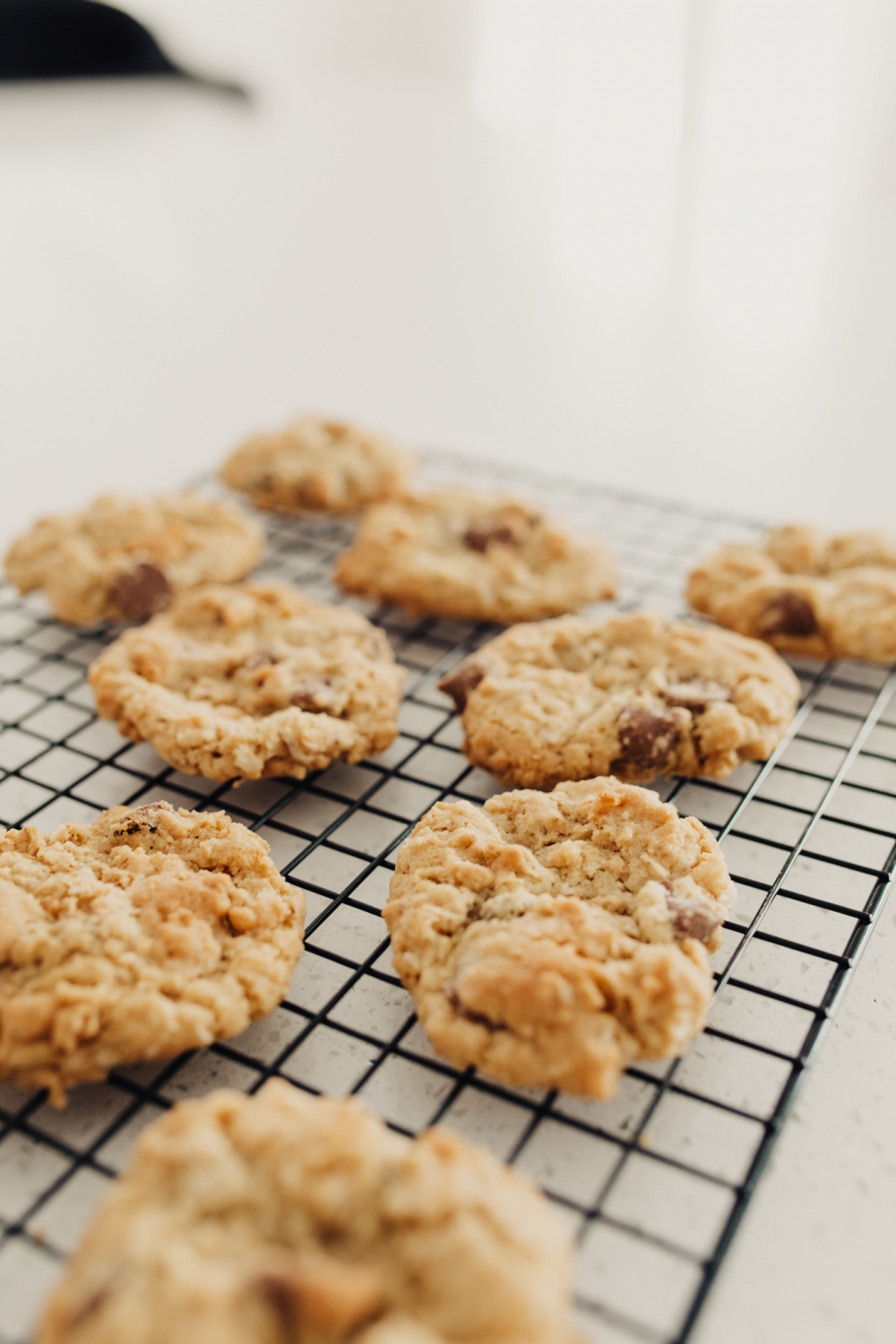 Don't they look delish?! Because of the oatmeal, I can basically justify them for breakfast, lunch and dinner and if I make a batch, I just plan on eating the whole thing. They're that good. I hope you guys ENJOY!!!! And when you try them out, come back here and let me know what you thought!
Do you want to see more recipes? Anything particular your curious about?!
Cowboy Cookies
2018-02-02 00:42:01
Nutrition Facts
Amount Per Serving
* Percent Daily Values are based on a 2,000 calorie diet. Your Daily Values may be higher or lower depending on your calorie needs.
Ingredients
2 cups flour
1 tsp baking soda
1/2 tsp baking powder
1/2 tsp salt
1 cup brown sugar
1 cup sugar
2 eggs
1 tsp vanilla
2 cups oatmeal
1 cup coconut
1 cup butter
Instructions
Cream butter and sugars
Add eggs and vanilla
Add dry ingredients
Add oatmeal and coconut by hand
Add chocolate chips and nuts if desired
Bake at 375 degrees for 8-10 minutes.
Twist Me Pretty https://www.twistmepretty.com/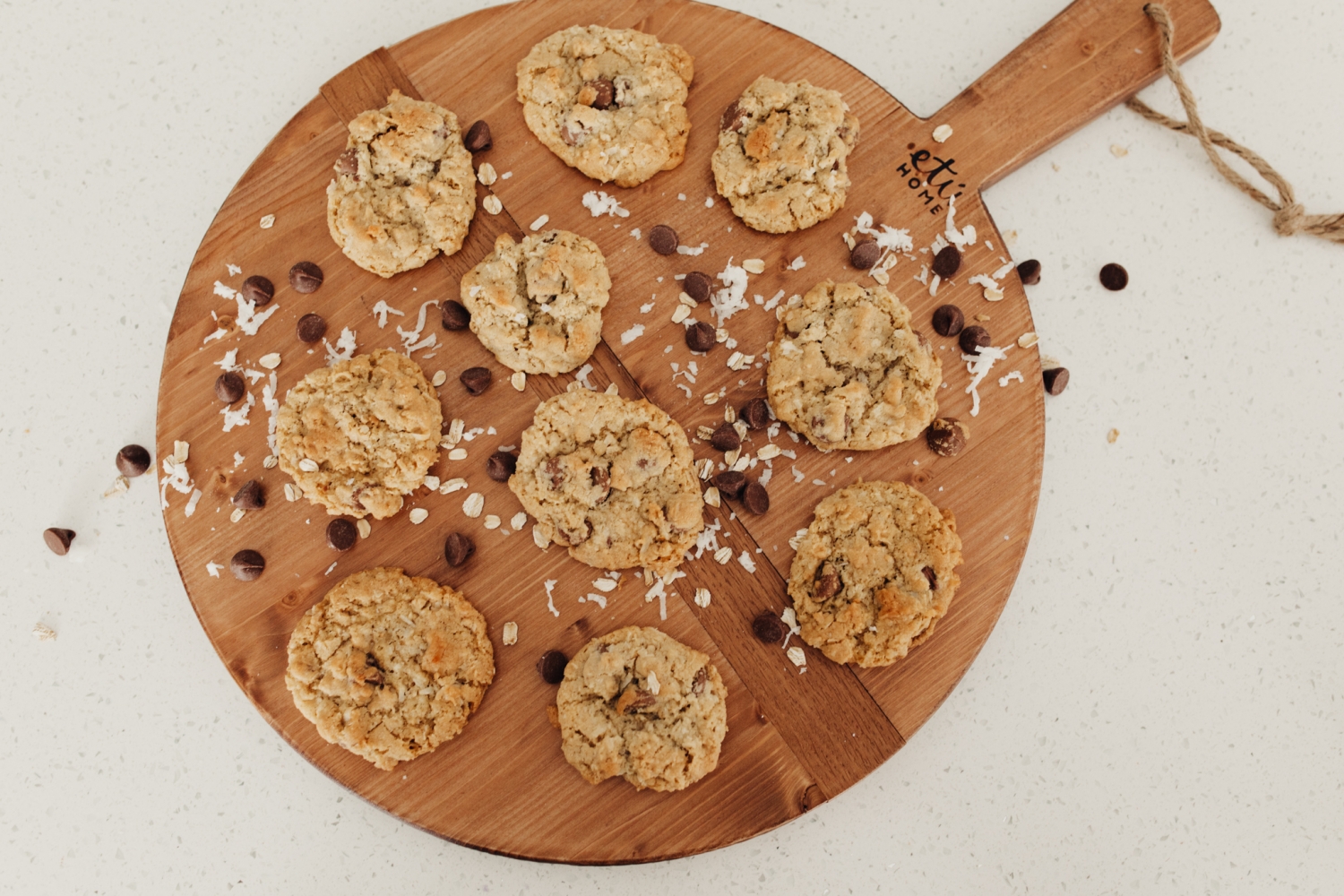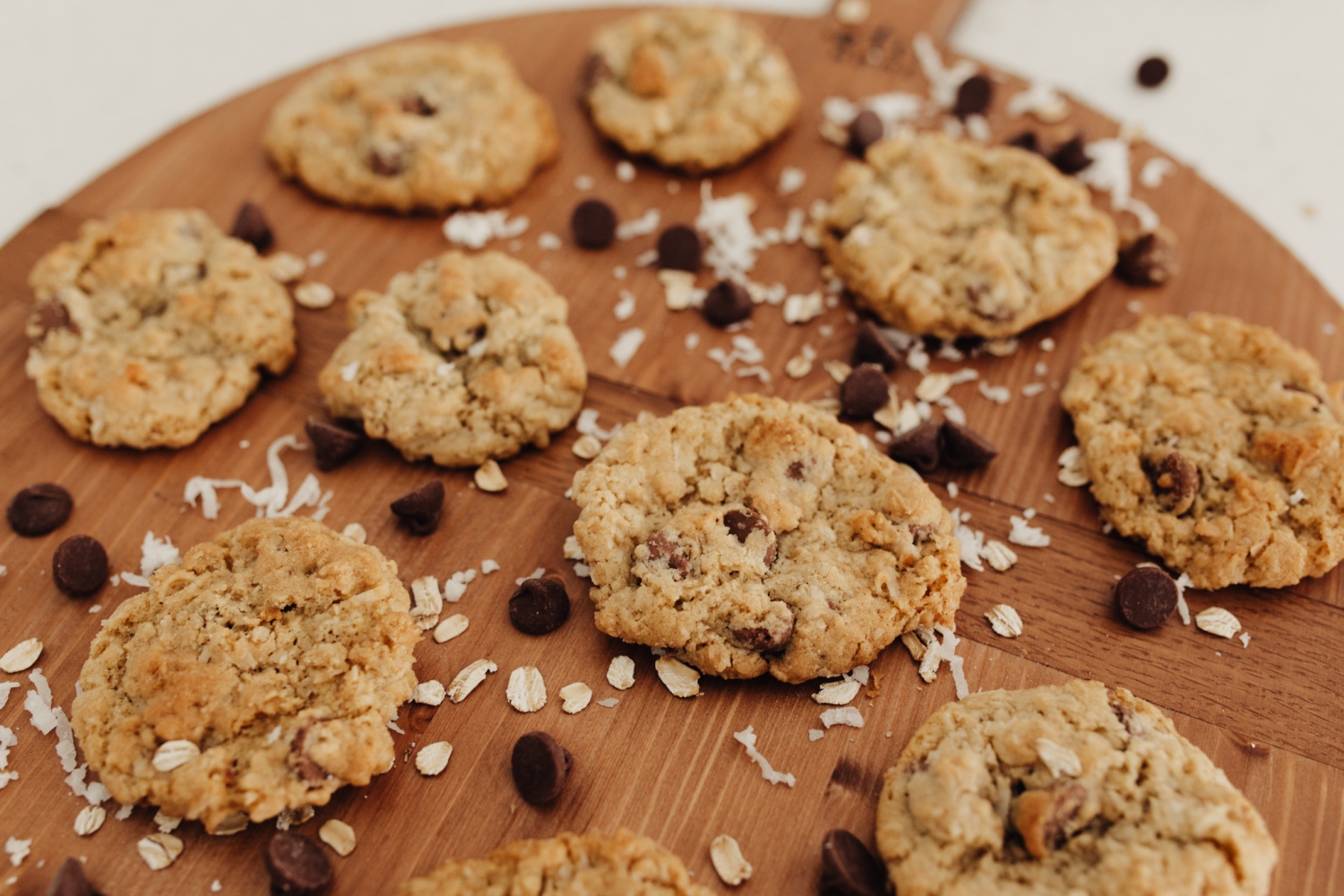 Cutting Board
|
Oatmeal container
(I have bunches of these and love them!) |
Cooling Rack