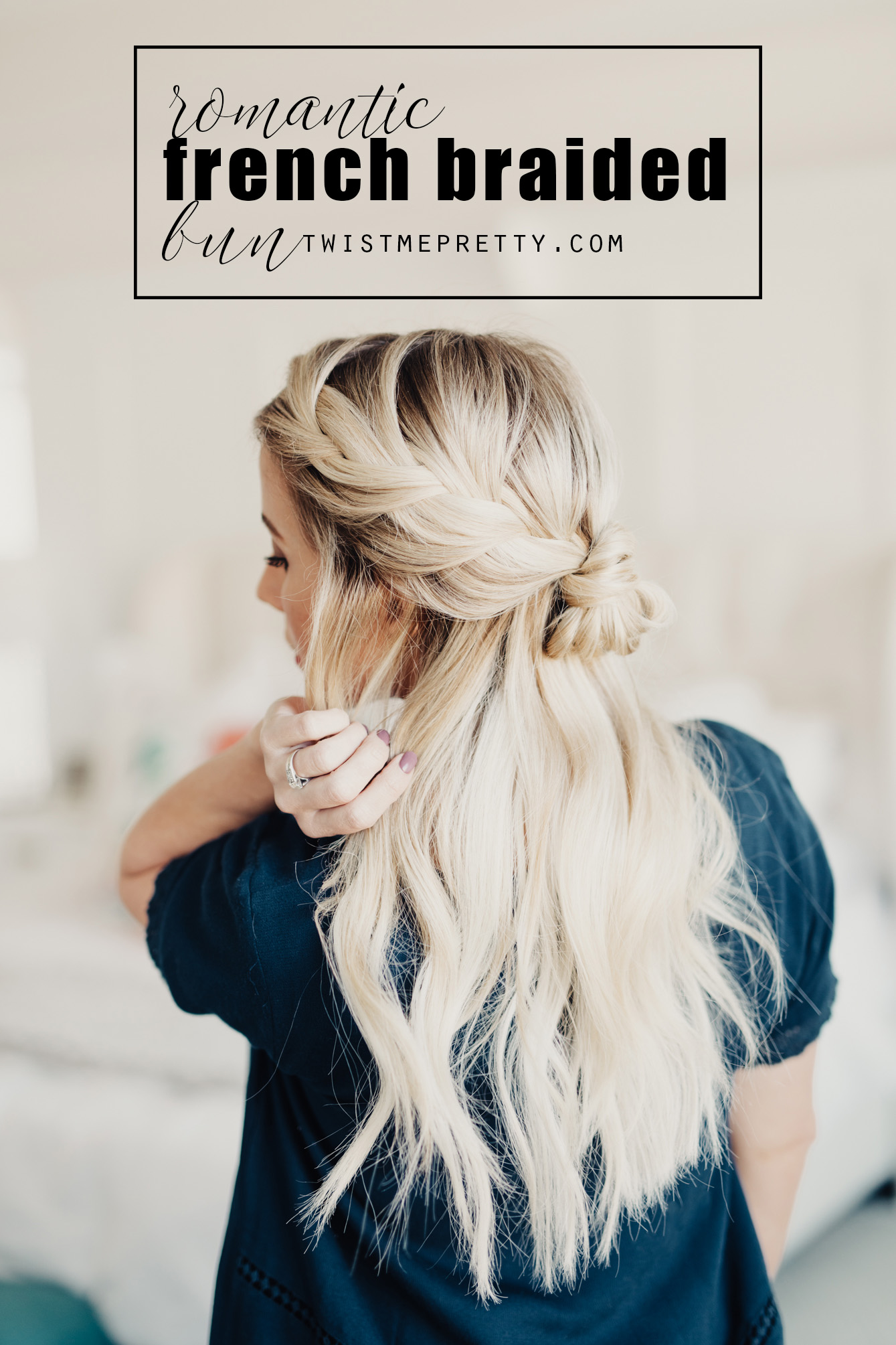 Hey everybody!!! I've got a really simple, but very beautiful hair tutorial for you today! Valentines Day is around the corner and I thought it'd be fun to share something a little bit fancier! I'll leave text instructions below for ya, it's super easy. I hope you guys love the romantic french braided bun!
1// Gather a section of hair near the part, on the thicker side, and divide it into three sections
2// Begin a french braid! Remember, the outer strands go over the middle section
3// You're going to braid the hair past your ear and wrap it around to the back of your head
4// When you reach the back, turn the french braid into a regular three strand braid and clip off so that it doesn't unravel while you work on the other side
5// Repeat on the other side
6// Now that you have two braids, you're going to unclip the first and combine them with a clear elastic
7// You'll let the braid naturally loosen as you wrap a clear elastic around both braids
8// Tie the combined braids into a half bun, with the ends of the ponytail draping over the bun
9// Wrap the ends around the elastic and secure with bobby pins
10// Then you're going to go back and loosen the braid so it looks more romantic and undone!
If you need a video tutorial, I've made one just for you! Don't forget you can subscribe to my channel by clicking here