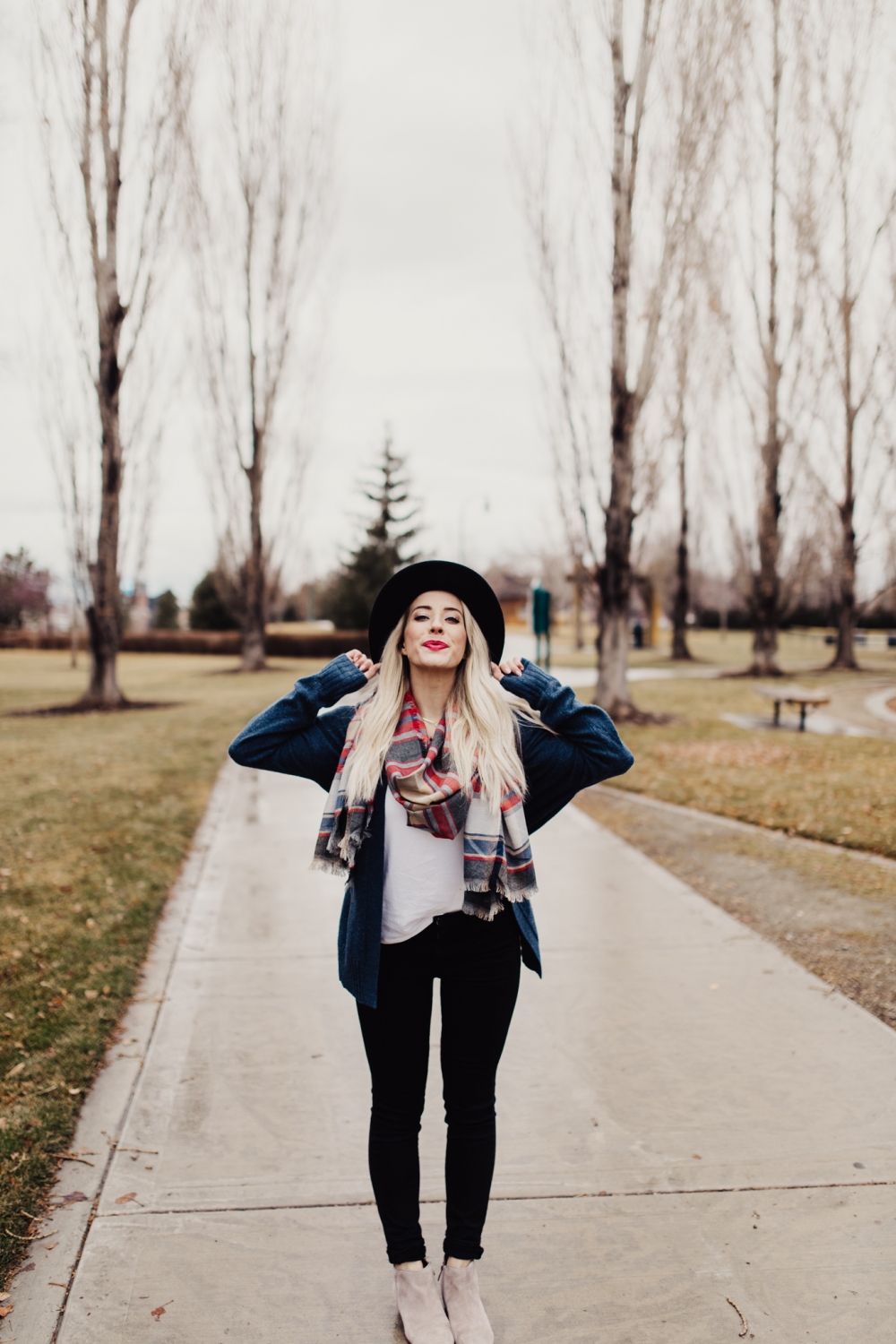 Hey babes!!! I'm back from COSTA RICA!!!!! I don't know if you noticed my week long hiatus from Instagram and YouTube? I had planned on posting throughout our trip but hadn't planned on the horrible cell coverage and WiFi connection haha! So we took the week off and it was amazing. I missed you all dearly but it was so great to really connect with Brian and new friends. I can't wait to share our travel vlogs with you guys soon!
Today I'm sharing how I like to dress up a basic white t-shirt. White tees are my jam. They go with pajamas, leggings, jeans, skirts – you name it! You can dress them up or down and there are really no wrong ways to wear one! Finding the right tee is tricky business though, I'll link up a few of my favorites. I like v-neck tees but if they're too low and I'm constantly pulling them up? No good. And I want a white tee that's thick enough it doesn't need an undershirt. IS THAT TOO MUCH TO ASK?! Madewell has some really great tees that I love and I've found a couple great ones at Gap. Do you have a favorite white tee?
Now that that's out of the way, let me show you how I love to dress up my white tees! This outfit is my total #momiform. Black comfy jeans, booties with no heel or wedge so they're comfortable enough to chase my kids around all day, and then a few extra layers.
1. Adding layers. I LOVE scarves. I think that's why I love the fall much. It's that season where I finally get to pull out all my scarves, cute socks, and then of course sweaters and jackets.
2. Wearing underneath cardigans and jackets. This was an old cardigan from Gap, I snagged it on clearance a few years ago. I typically like to go with classic colors, navy is always a great neutral. I'm really short, 5'2″, so I look for cardigans that won't drown me but still give that cozy vibe.
3. The half-tuck or knot. Because I'm so short, I always tuck in my shirt half way or I knot my white tee to the side. Do you guys have any questions on that?! Let me know and I can show you in a video how I knot and tuck haha!!! I just want my waist line accentuated so showing the top of the jeans is always a flattering look!
4. Accessories. I always like to top casual outfits like this one off with a hat or beanie. I love hats because they extend the time between washing my hair + they're just cute and make anyone put together. And when it's cold out? 'Nuff said.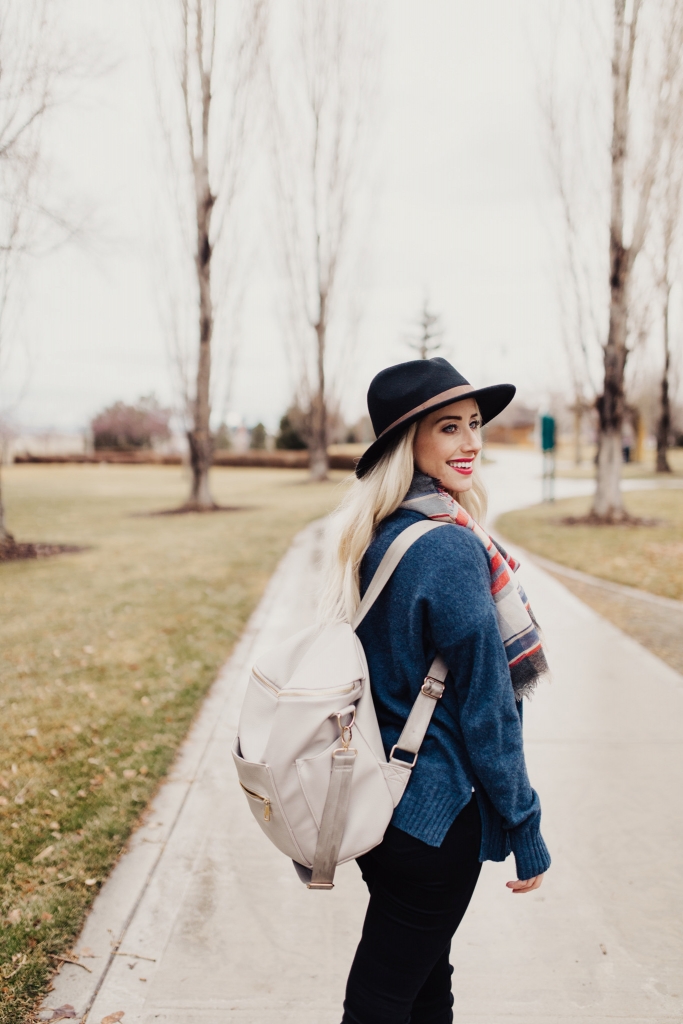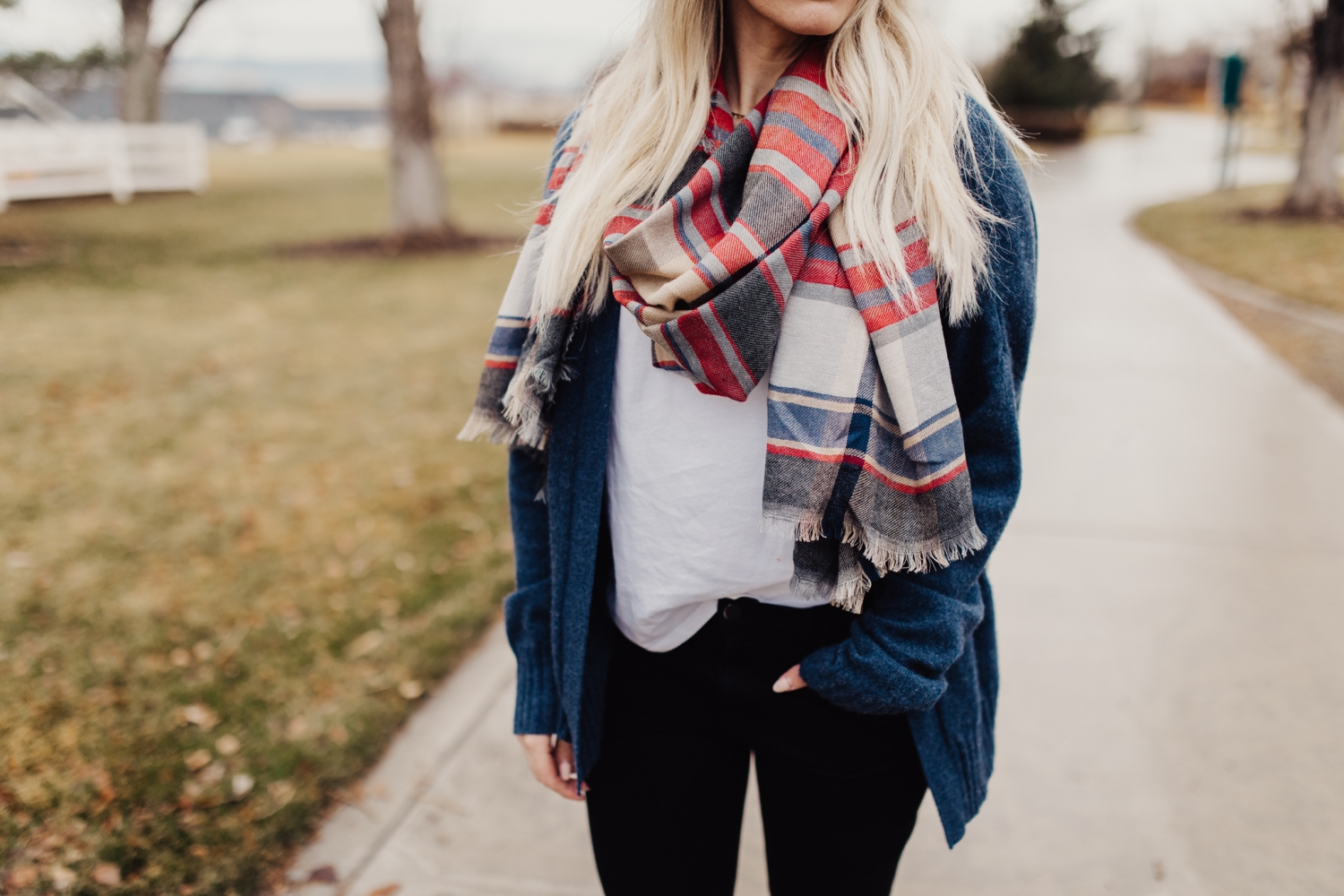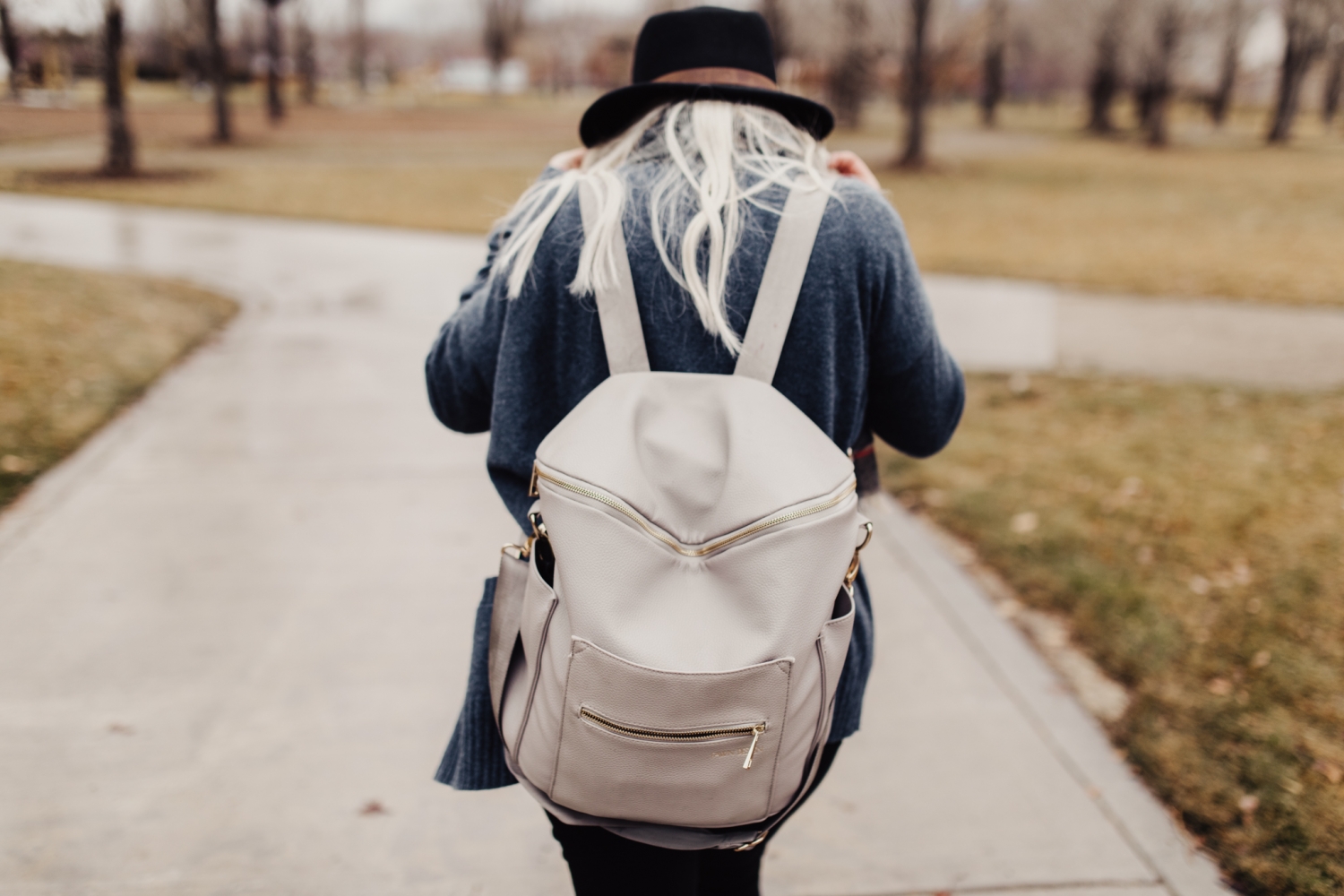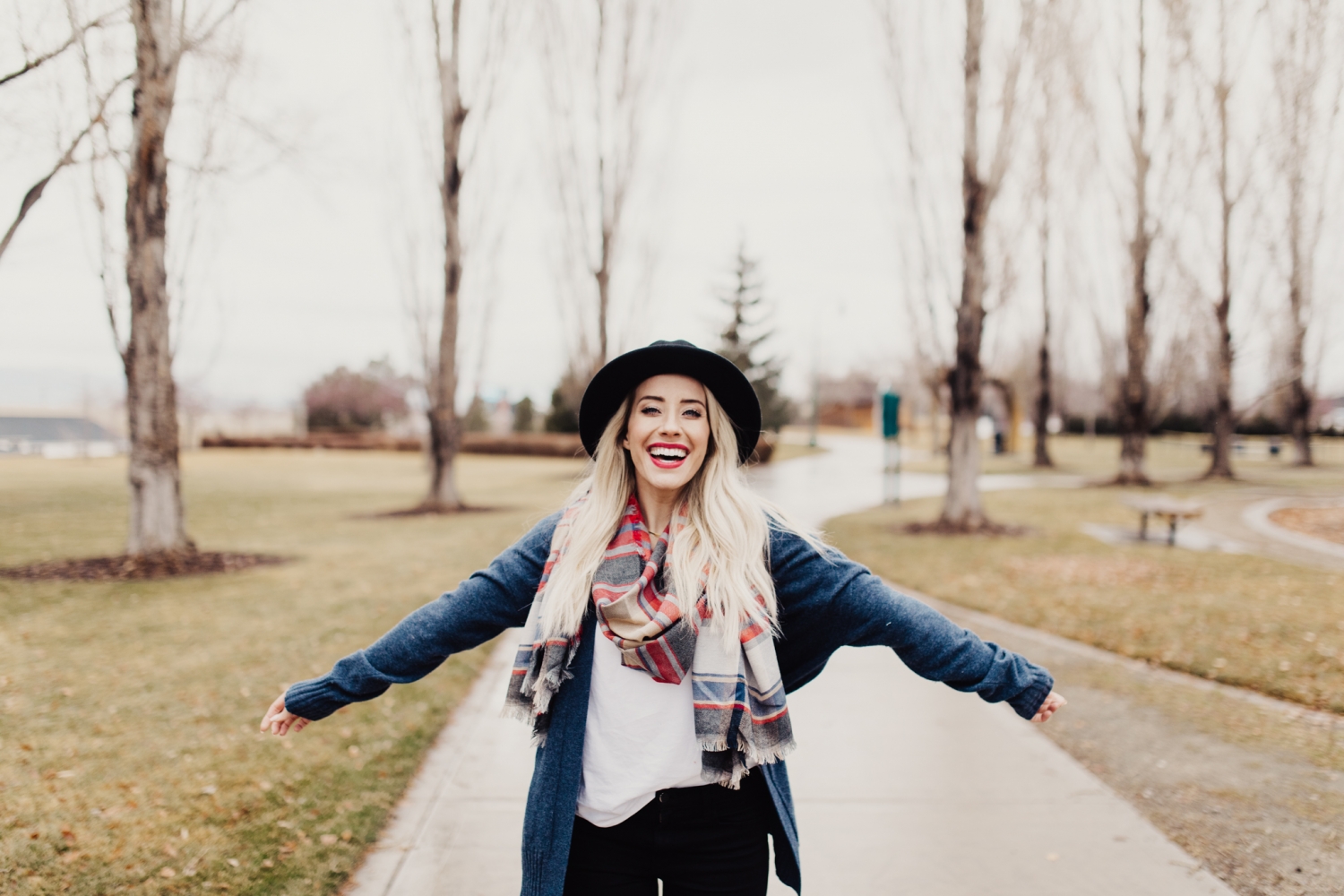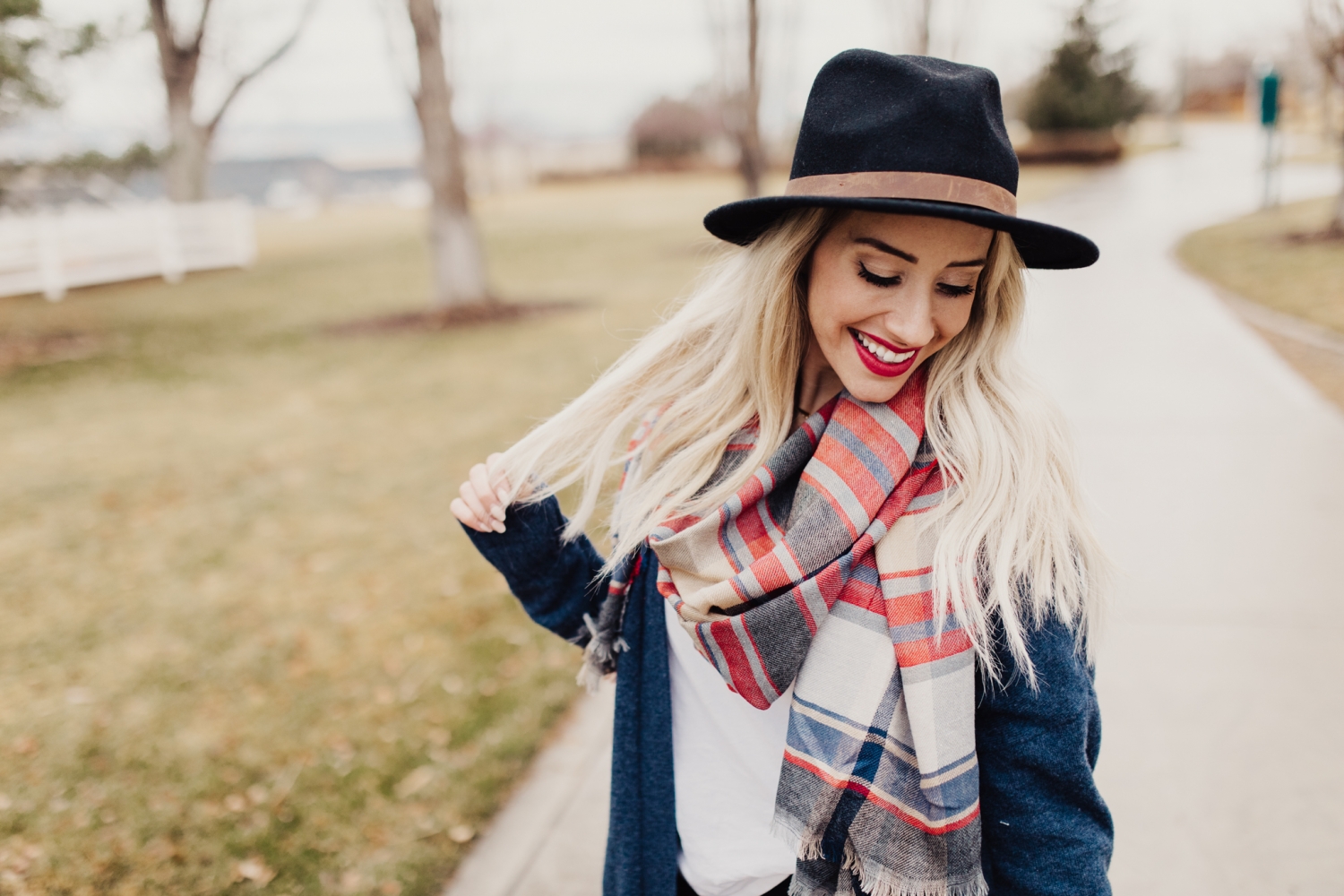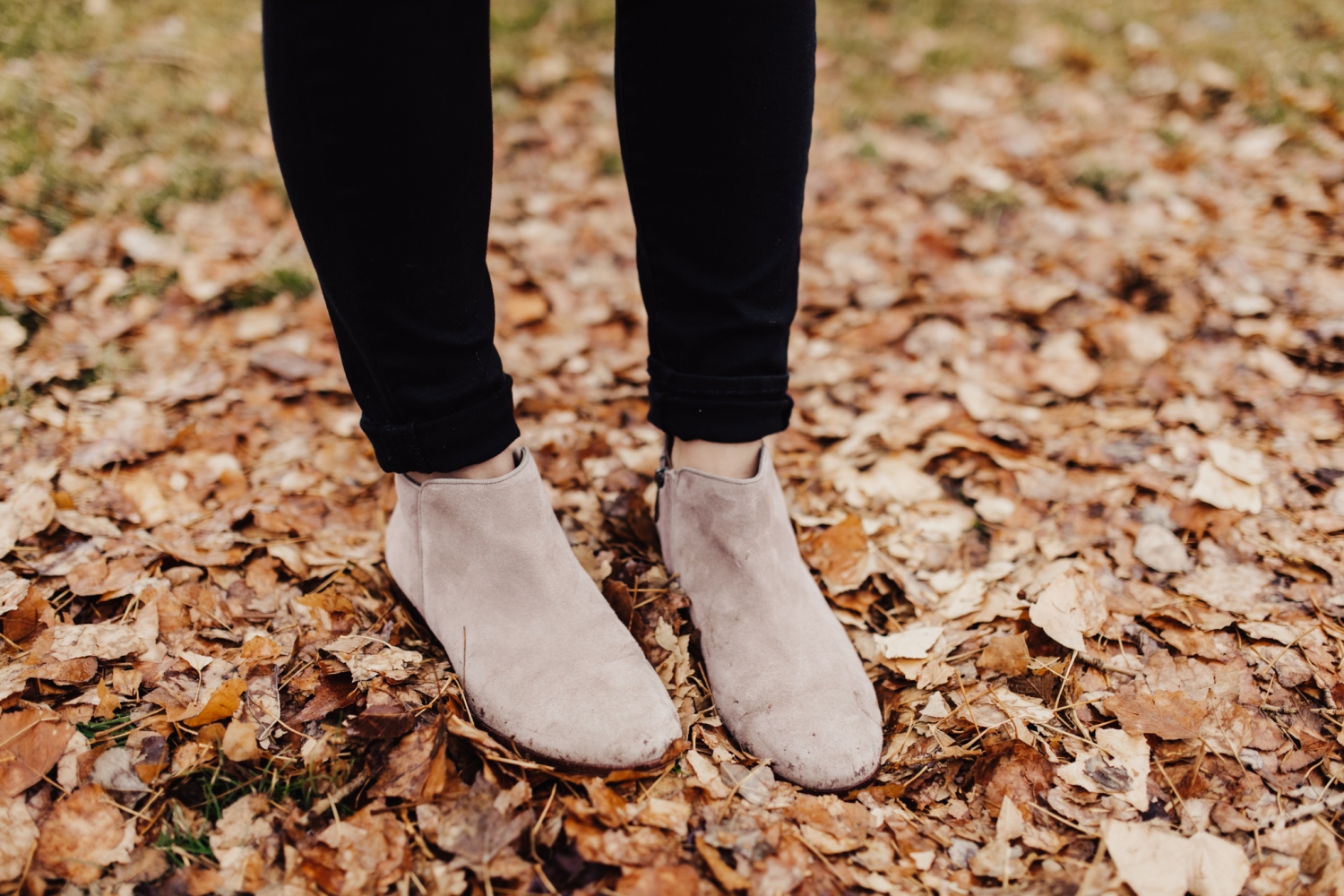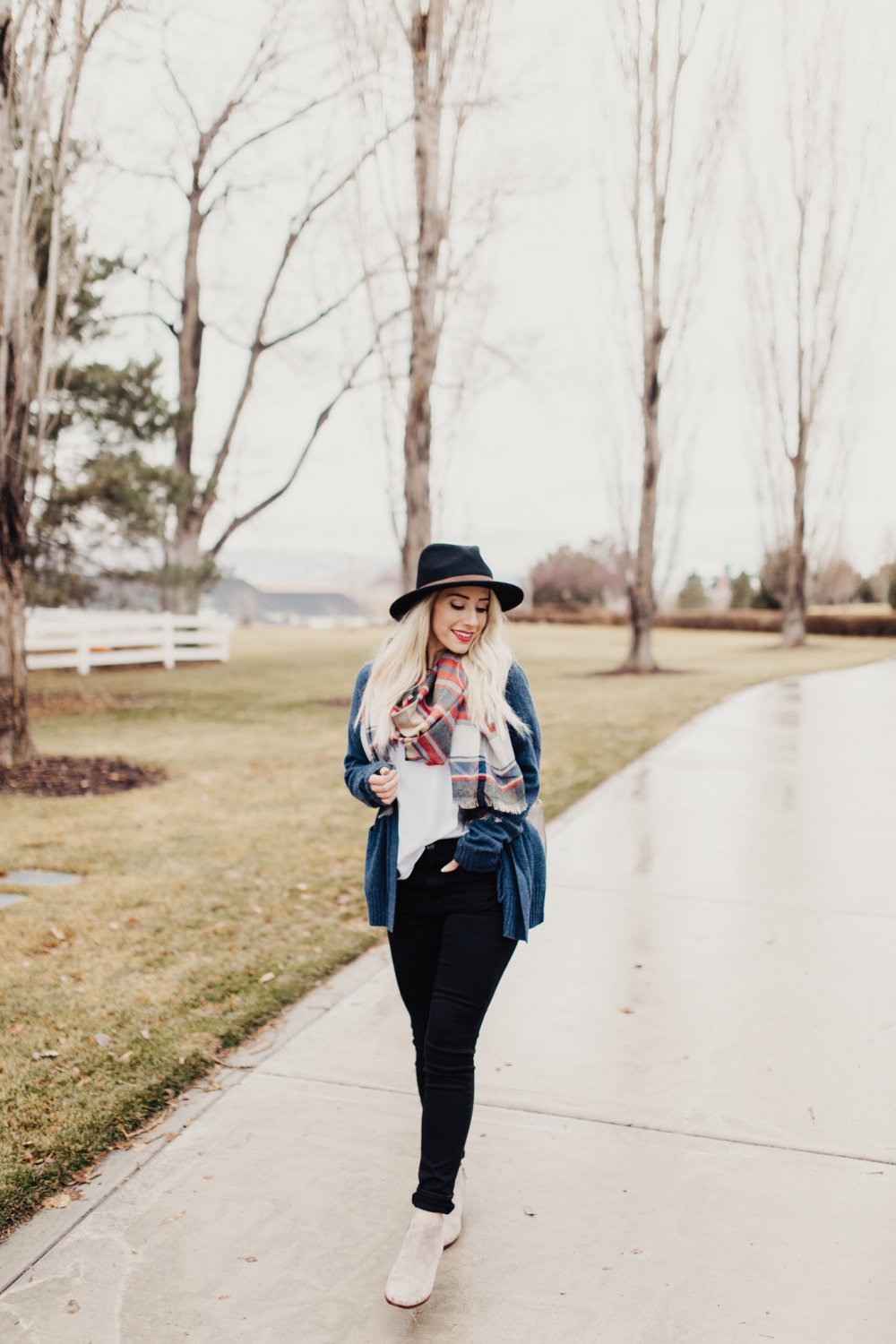 Hopefully this outfit inspires you to pull some unworn items out of your closet and take them for a spin!! I've included a few links below for you in case you're interested in shopping. Is there anything else you'd like to see here on the blog? More momiforms?! Let me know in the comments!
xo
Outfit || Hat | Top | Cardigan | Scarf | Pants | Shoes | Bag