How to Get Cute Hair in 2 Minutes!
What's up guys? I saw this hairstyle on somebody at Costco the other day and I've been wanting to share it with you! It may seem impossible, but I'm going to show you how easy it is to get cute hair in 2 minutes!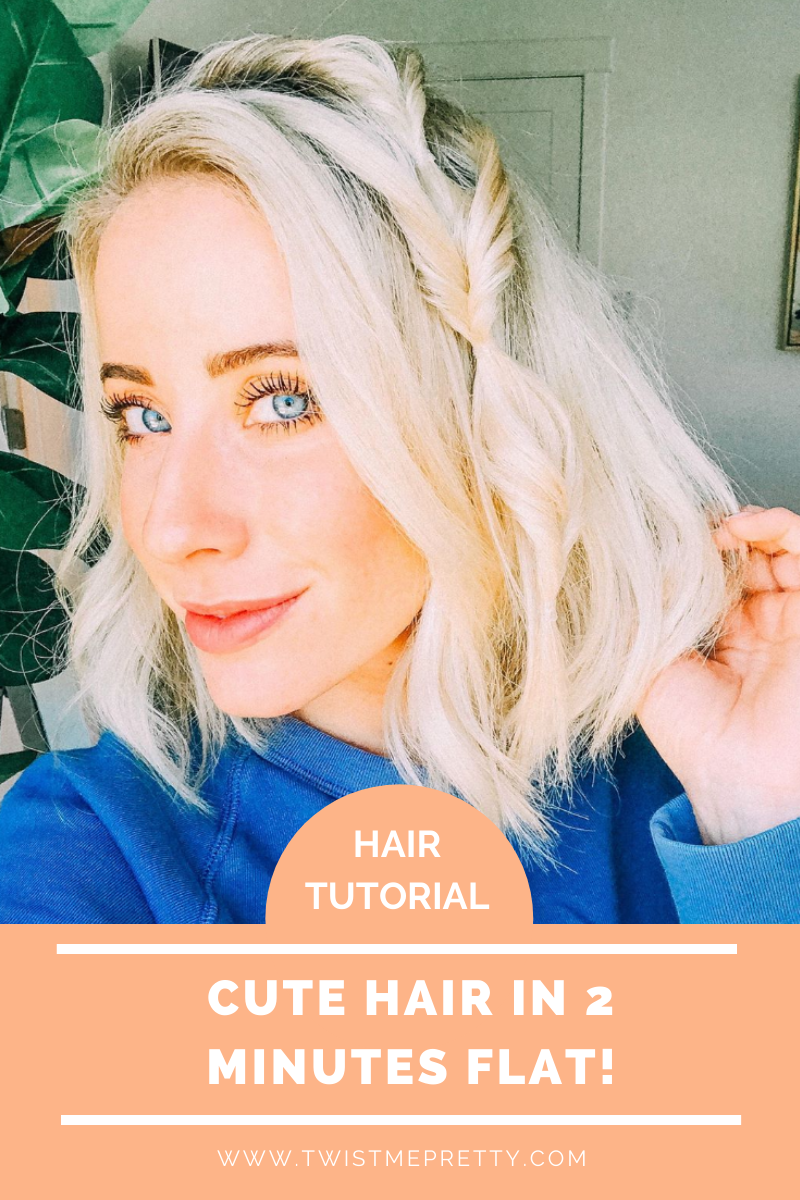 View this post on Instagram
To start:
With your hair down, make a side part with your hair.

Grab a 3 inch section of hair from the top of your head by your part. Leave the front of your hair free from this section so you still have your bangs area.

Get a small elastic and elastic the section of hair off about 3 inches down the hair from your roots. You are making a loose ponytail that will hang down the side of your head.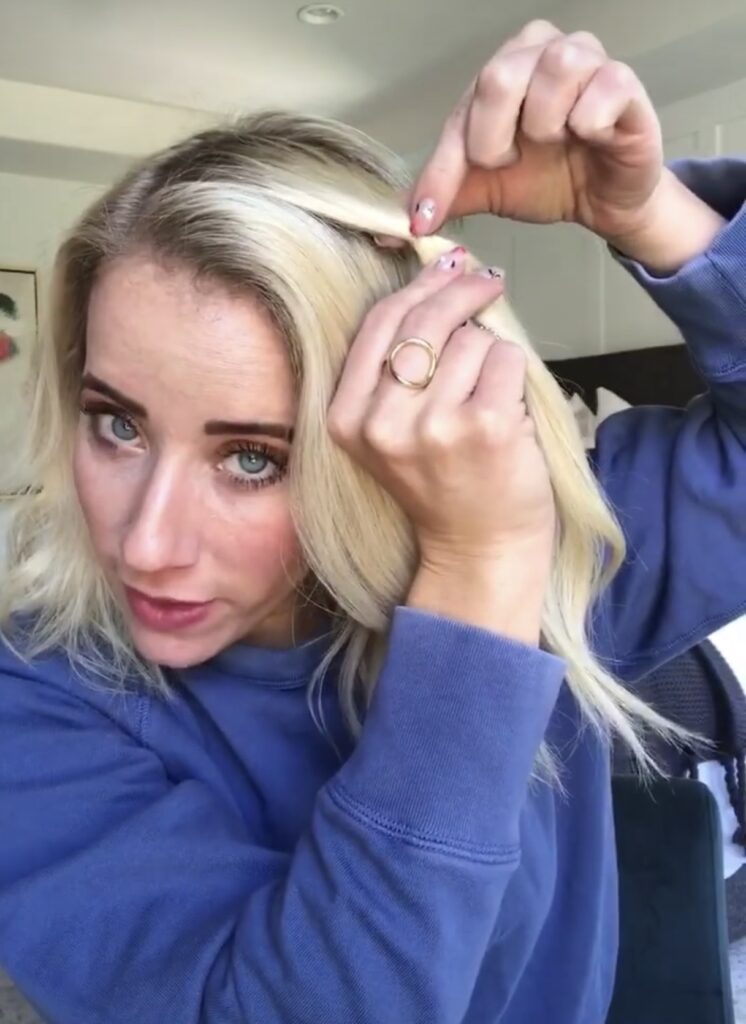 Next, we will be doing a succession of topsy tails. Remember those tools from the 90's? They were so fun. Now we don't need the tools to do this hairstyle method. You can do it on your own.

Here's how:
Right above the elastic, split the hair in half and flip the tail up and through the split.

Pull the hair above the elastic partly out and fluff the hair.
Now that you've done one topsy tail, it's time to continue down the side of your head.
Take another section from around the original hair area.

Add to your first hair section.

Holding both with one hand, get a second small clear elastic and tie off the hair a few inches below the first elastic.

Split the second section of hair in half and flip the ponytail through the middle the same way you did before.

Gently fluff the hair and spread out the strands.
**Note: Don't do the elastics super tight bc the top layers of your hair are the most vulnerable parts of your hair since they get the most sun exposure and heat exposure. When you go to take these elastics out, be very gentle. Use nail cutters or scissors to gently cut the elastic out of your hair.

To finish off your cute hair in 2 minutes:
If your hair is long enough, do one more layer added in, and another topsy tail.

Spread out the hair as you go down your head. This should end up looking like a fishtail braid.

If you have longer hair, or you want to get creative, here are a few more ideas you can try with this same basic hairstyle:
Put all of your hair into a ponytail or bun,

Braid this section into a larger braid on the side of your head.

Do one of these topsy tail "braids" on each side of your head and then pull them back together for added interest.

If you have really long hair, you could do this around your head like a crown braid.
I love how easy it can be to get cute hair in 2 minutes using this method. I wish I knew the name of the woman I saw wearing this hairstyle in Costco, so I could thank her! This hairstyle just goes to show you how easy it can be to get cute hair without spending a ton of time on your hair.
If you try this, post it on Instagram and tag me so I can see! I'm Twist Me Pretty over there. Click HERE to follow me!
For the cutest hair clips and accessories, check out my shop:
Shop Flourish xTwist Me Pretty HERE
Want more cute hairstyles?
8 Quick and Easy Spring Break Hairstyles
How to Do Boxer Braids with Short Hair