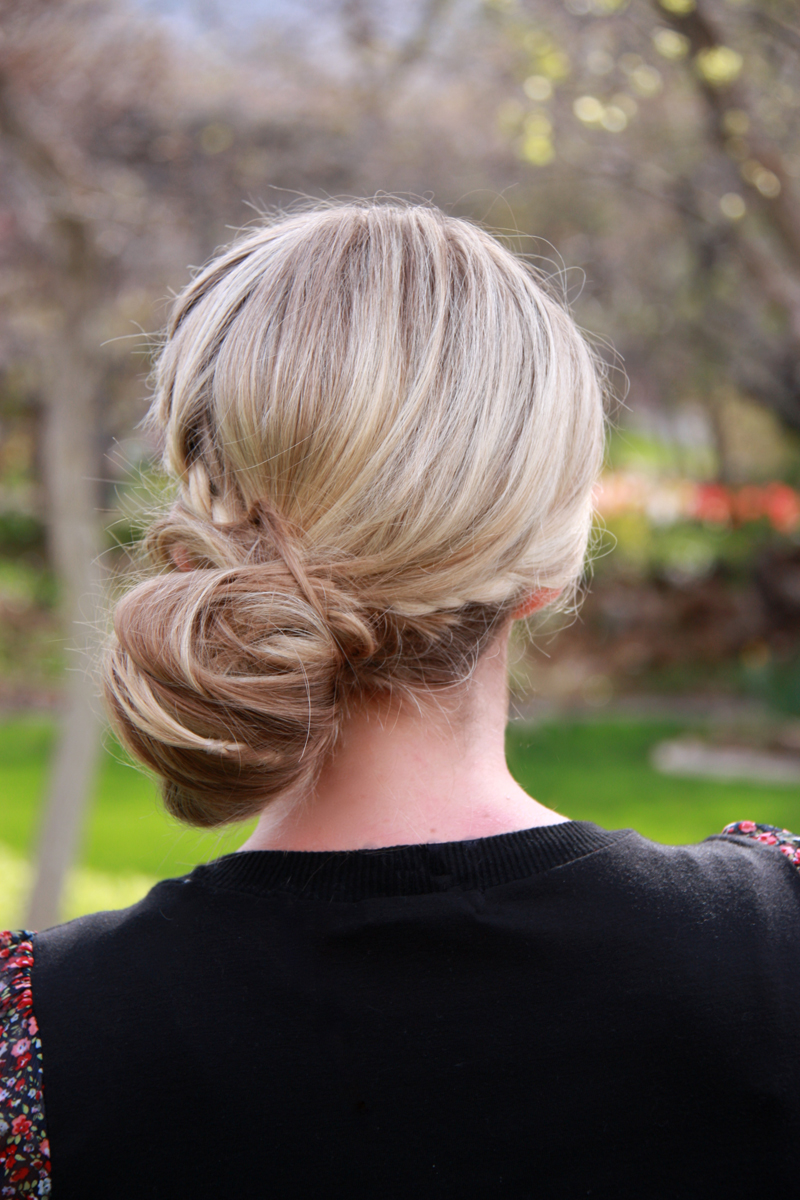 I've been doing this hairstyle for a little while now and I just love how simple it is.  I get so many compliments when I wear this hairstyle out and it's nothing even that fancy.  A french braid into a messy bun!  So give it a try, you'll love it I promise!

xoxo
Braided Messy Bun from Abby smith on Vimeo.
In order to view this video you must have the password which can be found right before the table of contents in the Ultimate Hairstyle Handbook.  The video tutorials that accompany this series of styles are a bonus for those who purchase my hairstyle book.  To find loads of free videos make sure to checkout my YouTube channel!