I was wondering through Target the other day and found these adorable black blazers in the Cat and Jack section. They were out of 3T's and I was initially super bummed. Then this idea popped into my head and y'all know how I get when ideas pop into my head ?. Feeling very inspired I snatched up the blazers two sizes too big for my boys, threw a few extra things into my cart and headed home. I called Brian from the car as was like, get the boys ready cause "WE'RE TURNING INTO FRANKENSTEIN'S" ??. He's always a good sport when it comes to my crazy ideas so he laughed, I'm sure rolled his eyes and then casually agreed. Sometimes inspiration doesn't come my friends, but when it does I'm a firm believer in running with it!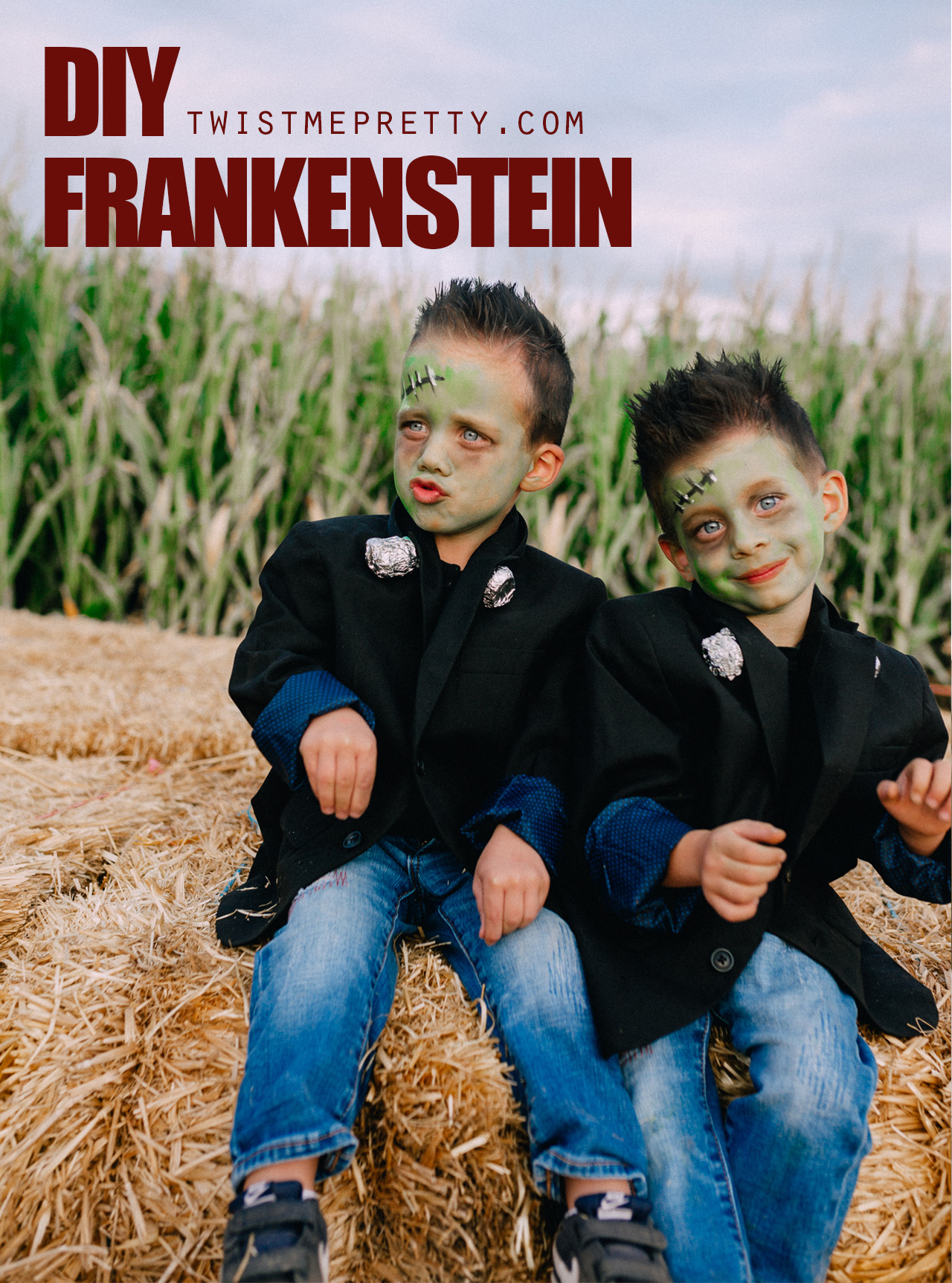 This whim of a costume turned out to be SO CUTE and it took less than 20 minutes from start to finish. So if you're looking for a fast and easy DIY Frankenstein costume, look no further.
Frankenstein's Screws
What you're gonna need: Cheap headbands from the craft section, soda pop bottles, tin foil, scissors and glue.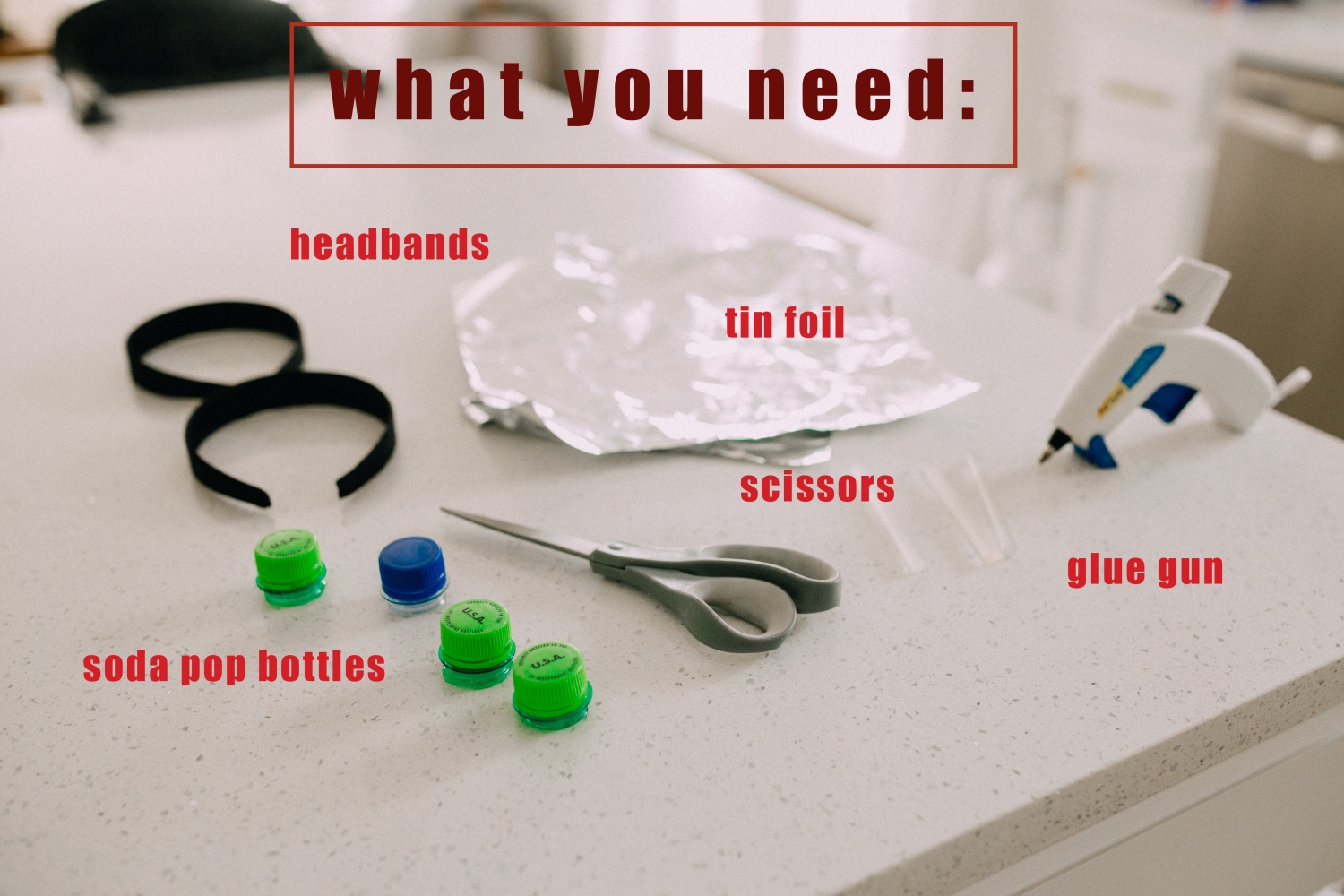 1. You're going to cut down the plastic on your soda bottles so that you have just the cap left
2. Cut a square of tin foil and wrap the foil around the cap
3. Repeat on two caps — I made four because I was making two costumes for my twins
4. Hot glue the caps onto the headbands.
Haha — I couldn't help myself. Give them a whirl and make sure they're gonna work for your little one! Then you'll just paint your littles face and spray their hair dark.
This is the palette I used for the face paint and then just a regular beauty blender to blend it all in. The colors in this palette are bright and pigmented and it doesn't every look greasy or oily like the cheap stuff you get at the drug store. I've had it for years and it always comes in handy!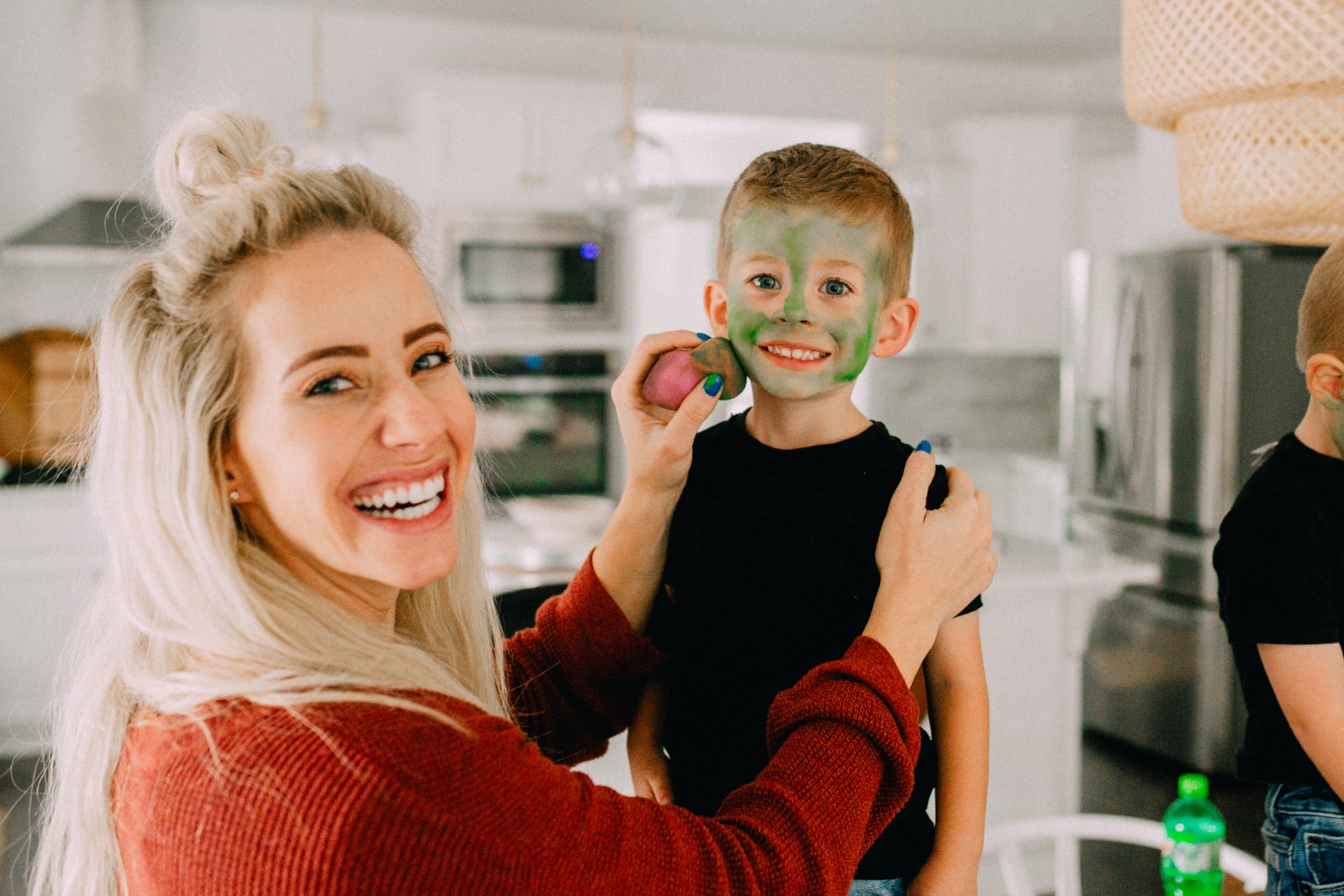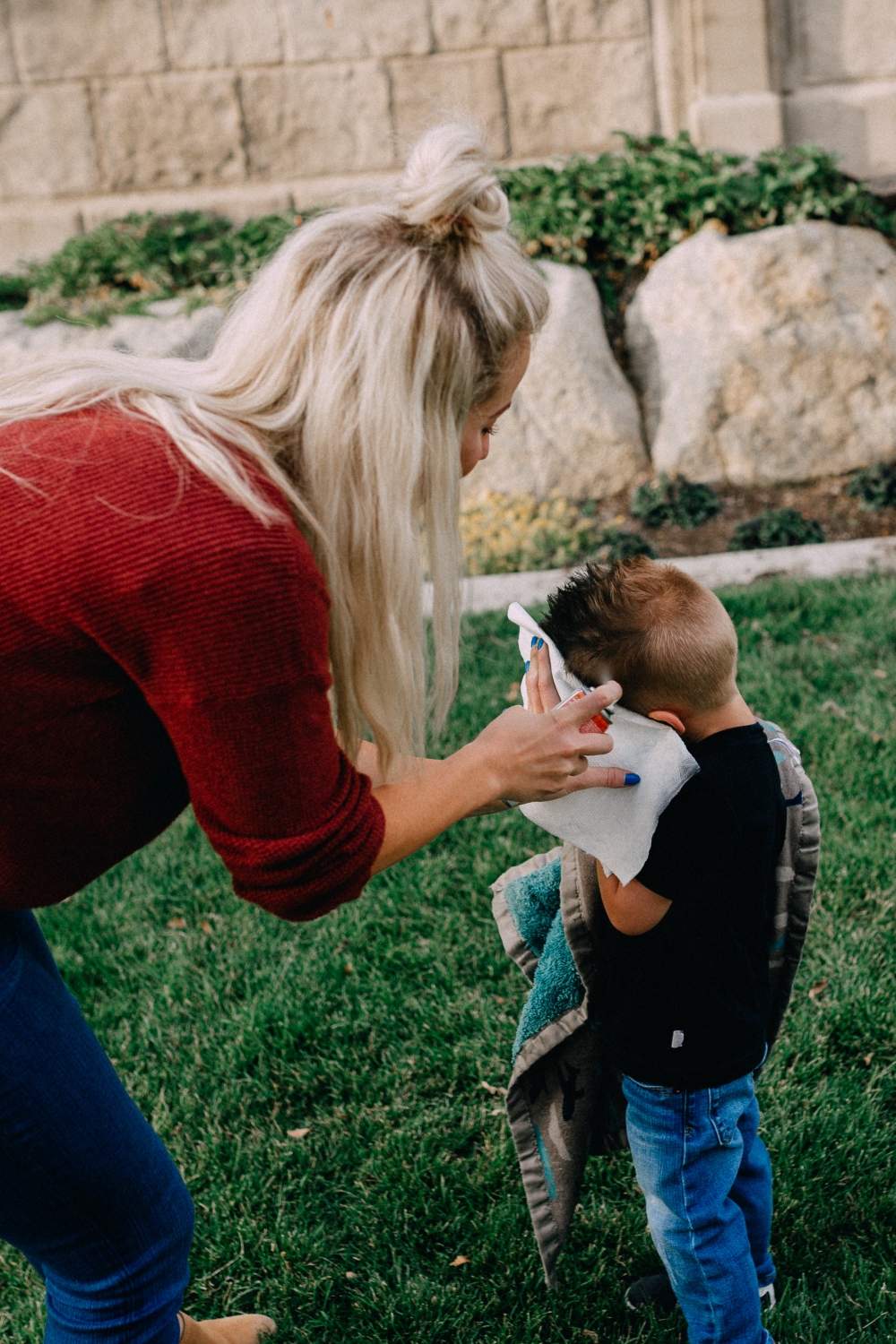 And VOILA!! We had them wear their regular jeans, and a backwards black shirt + the aforementioned black blazers that were way too big on them! Right down the street from us we have the cutest little farm so we drove down and topped the night off with some pumpkins and cotton candy 🙂
Please enjoy these adorable pictures and if your heart starts to swell, just go with it. It's a natural feeling that shouldn't ever be stifled haha!!!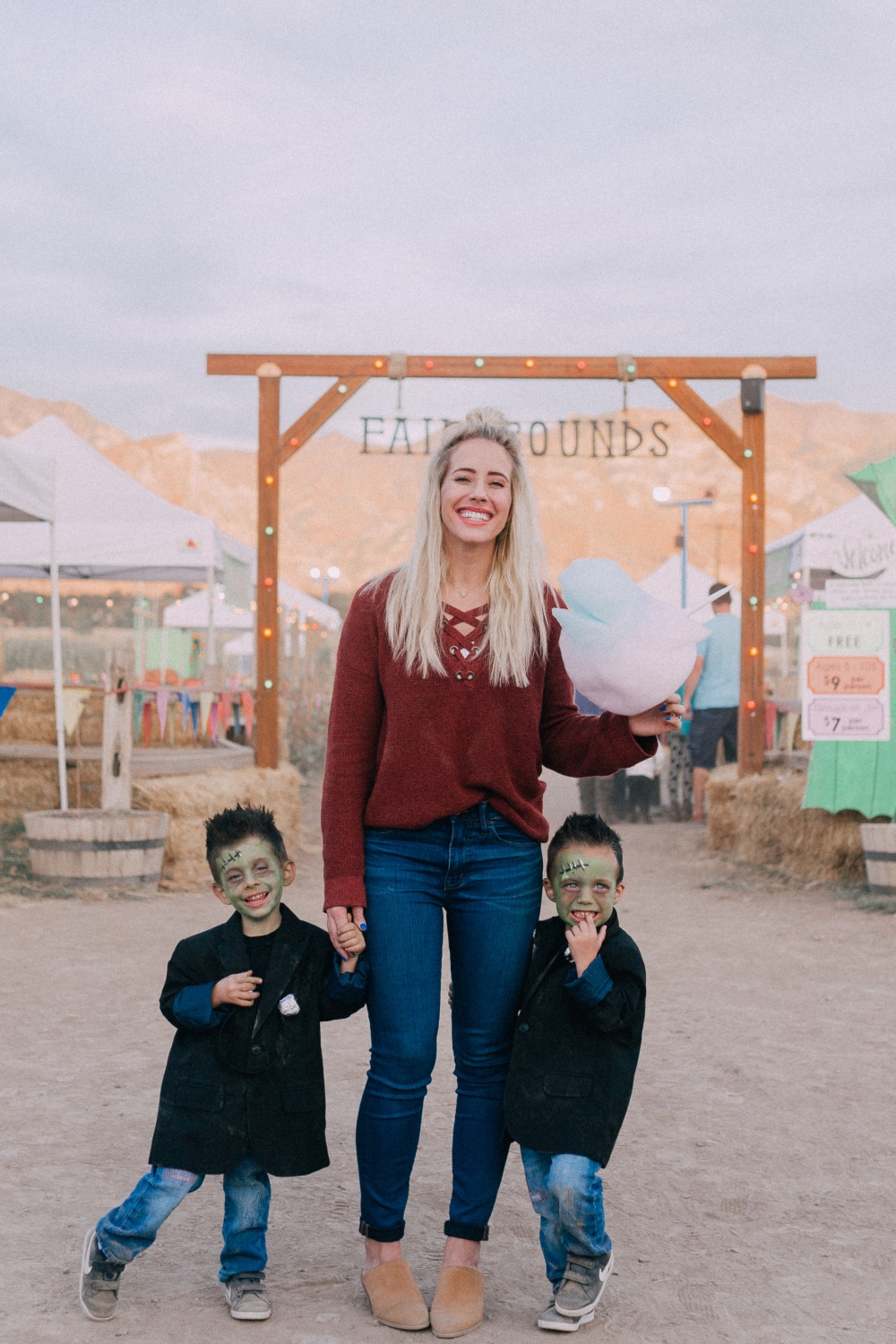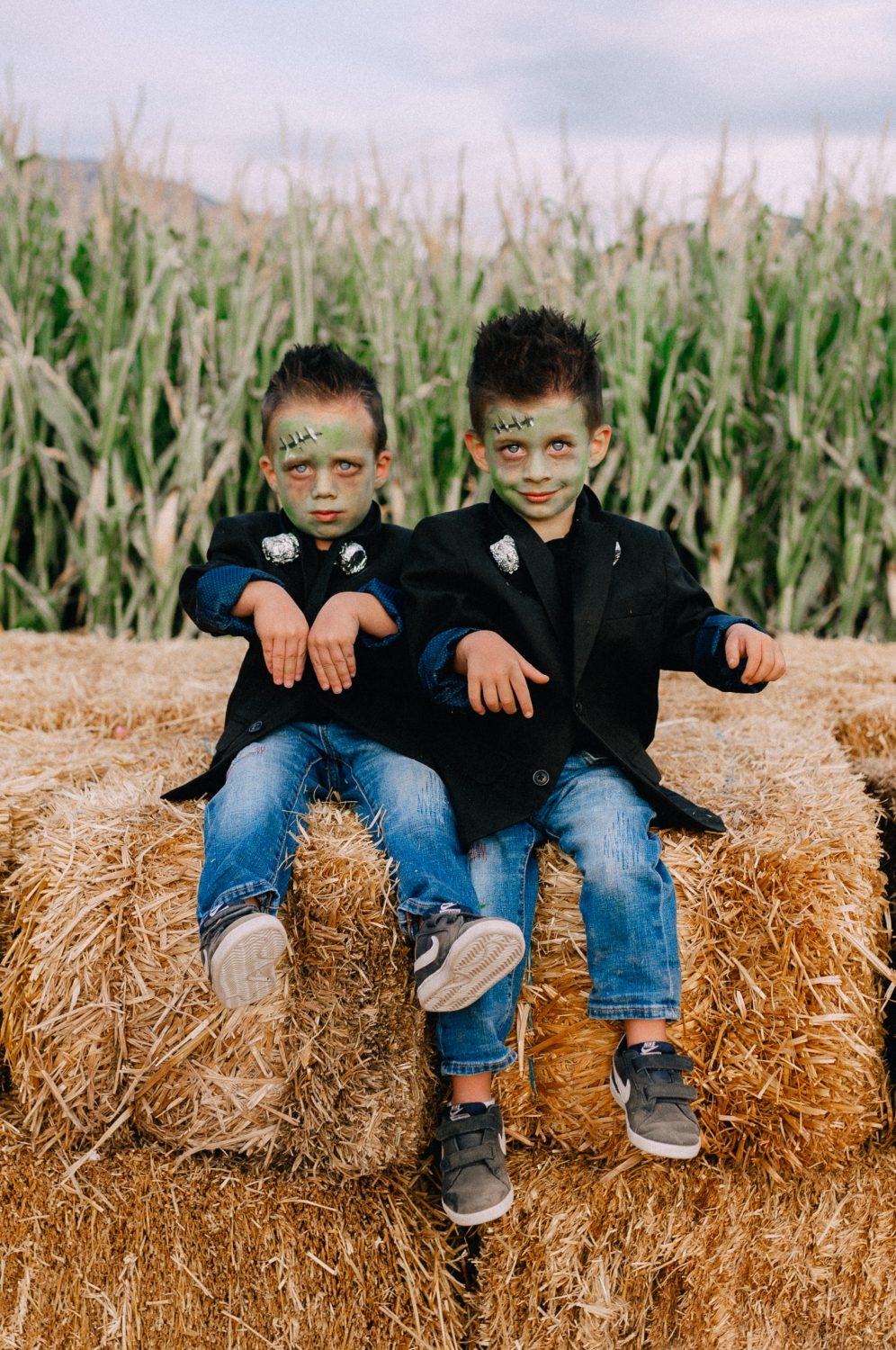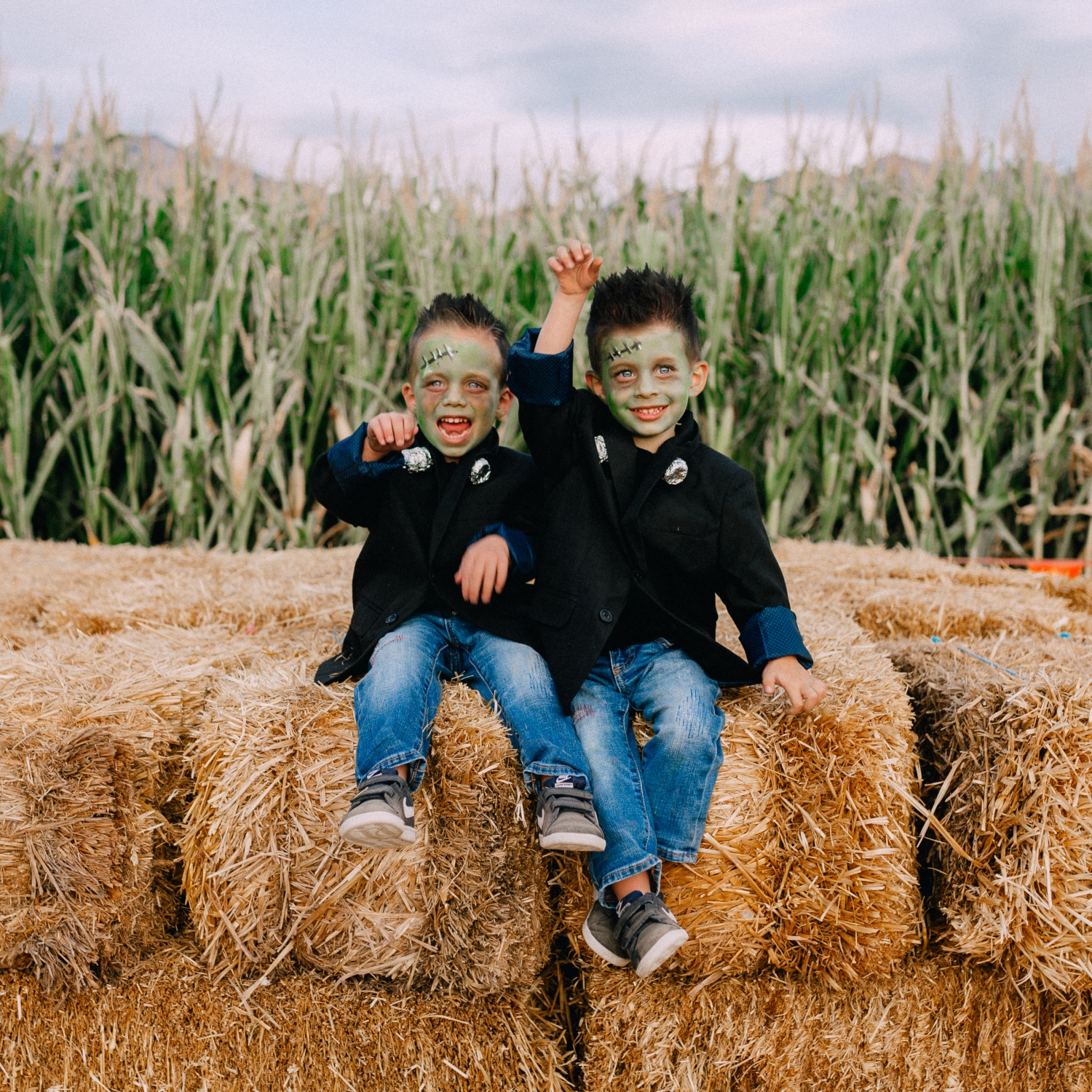 Thanks for reading and putting up with all my nonsense and big ideas! What do you think? Wanna bribe your toddler into being Frankenstein for Halloween now?!