Later next week I'll be sharing alllll about my favorite lip colors — you're going to love it! Before I share it though, I thought I'd give you my everyday lip scrub recipe. It's really hard so you'll need to follow along very carefully…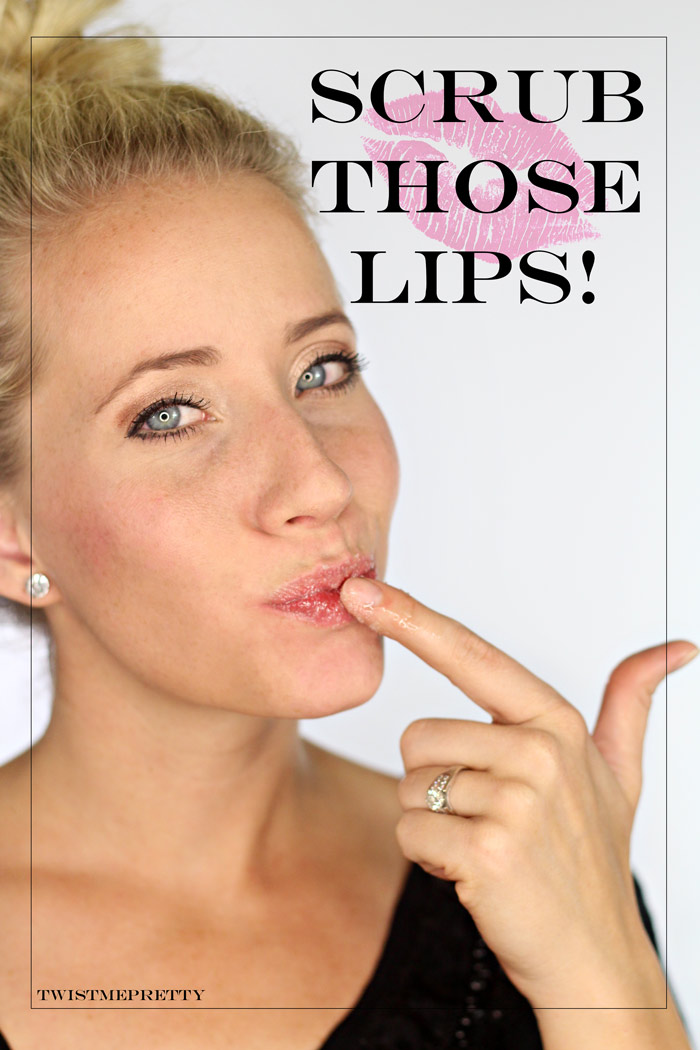 Easy right?! I have a few DIY lip scrub recipes that I'll get up on the site soon enough, but when I don't have anything made this is what I do before I apply lipstick or before I go to bed. It's important to slough off all that dead skin on your lips so that you have nice soft kissable smackers! No one likes to see those dead skins flakes behind a bold lip, so make sure that you're taking care of them.
Do you have any scrubs you can't live without?