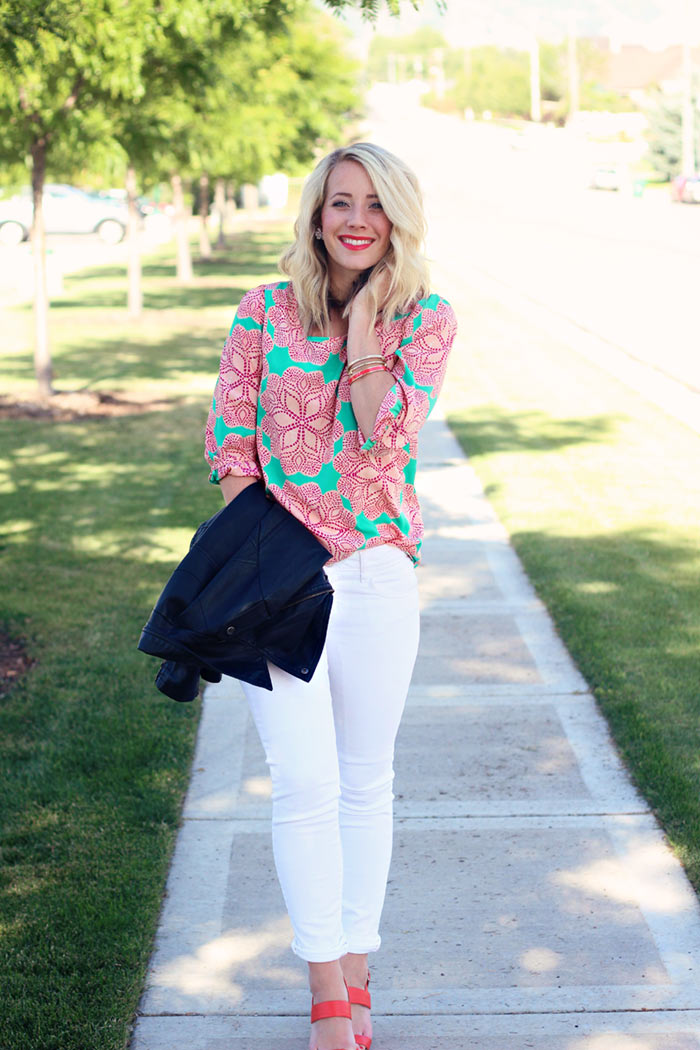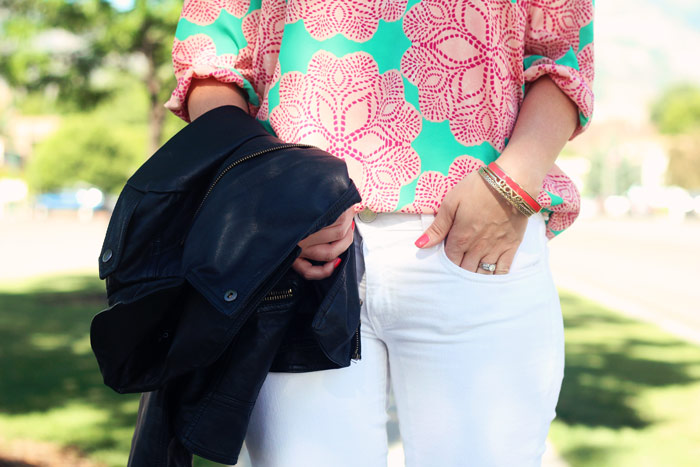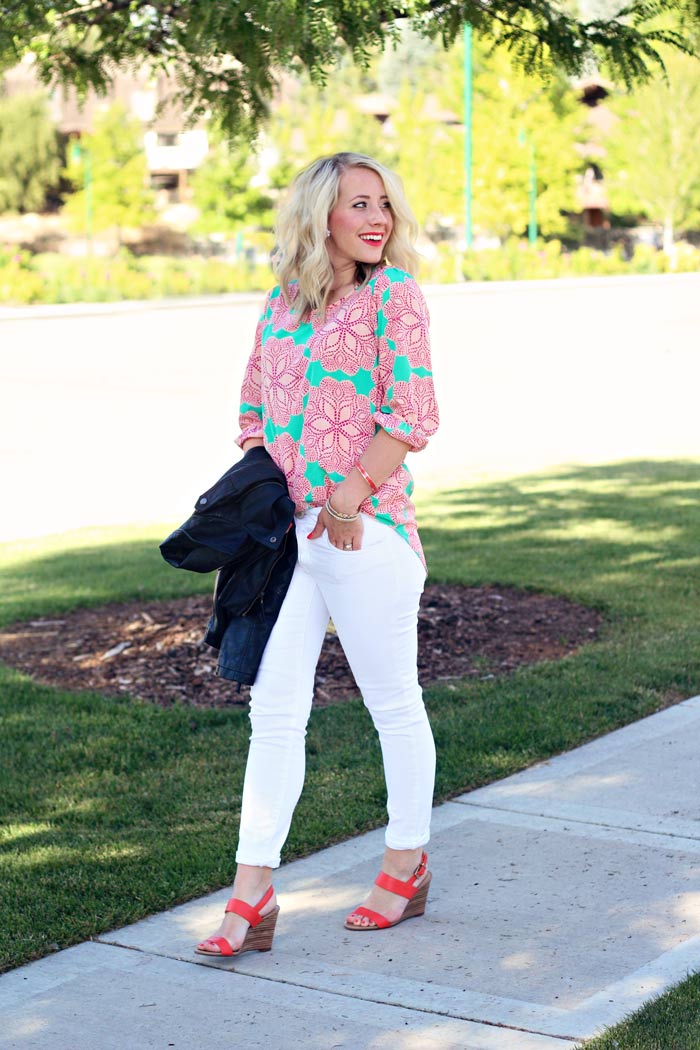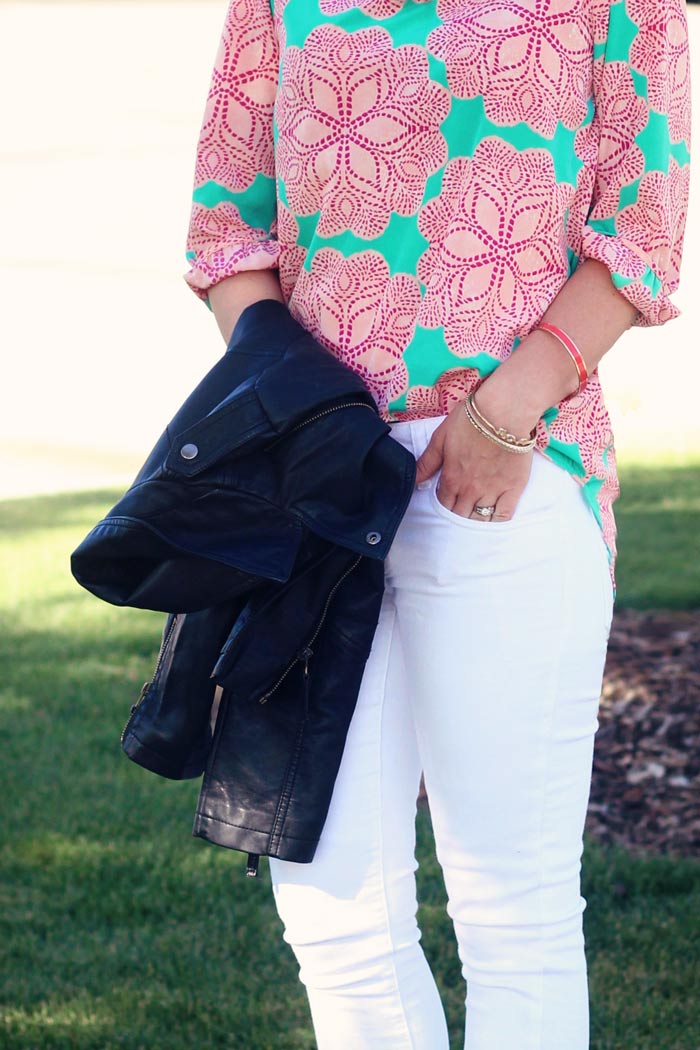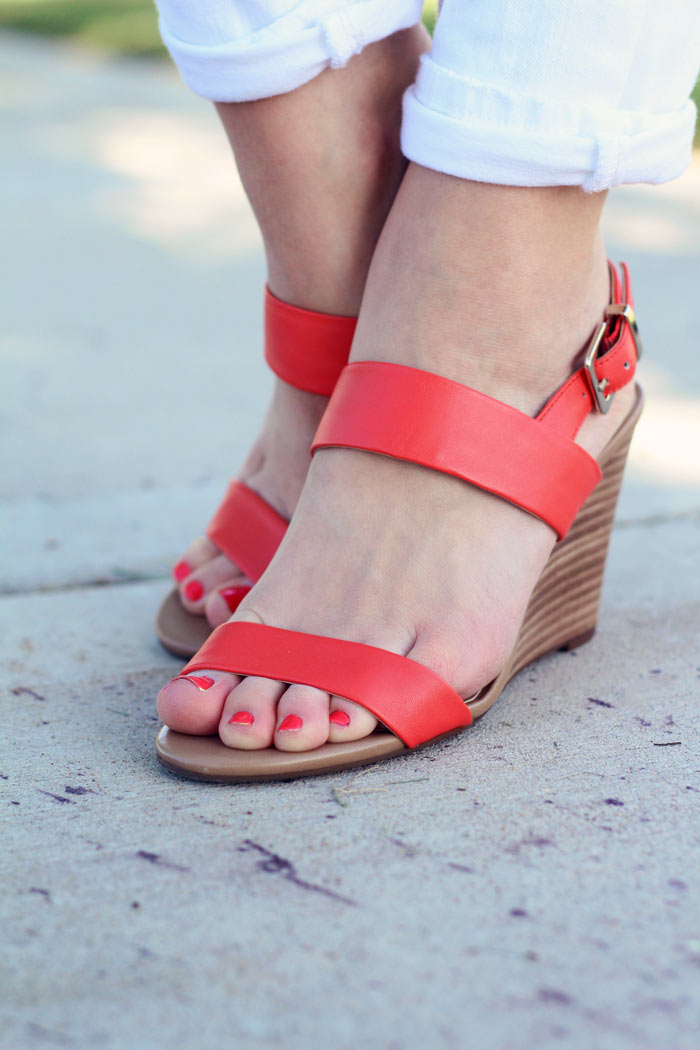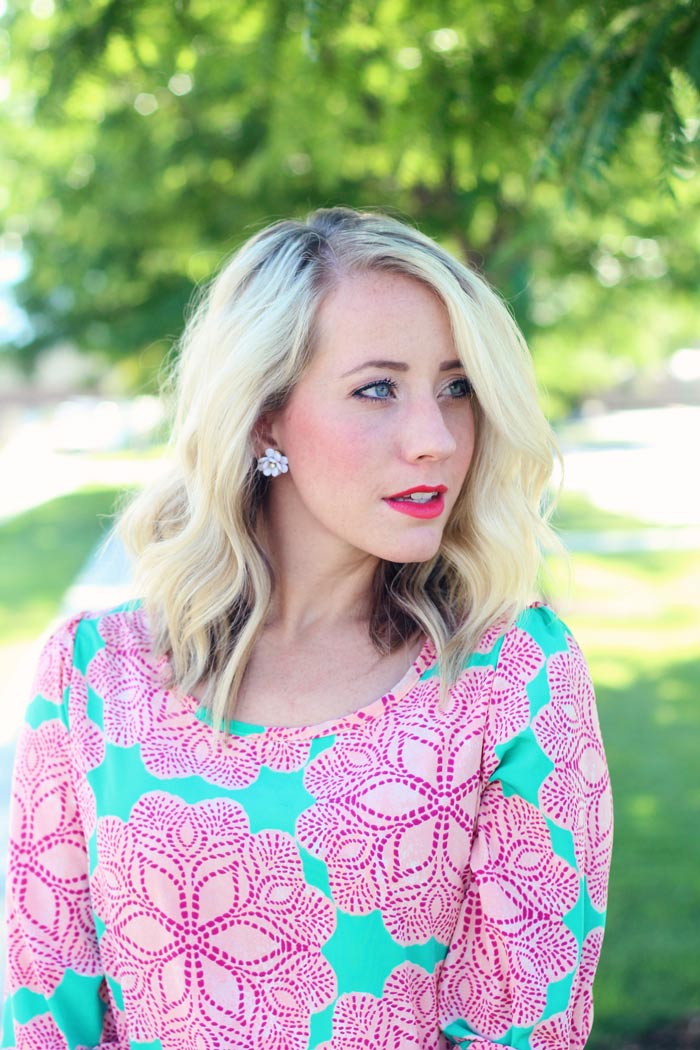 Top: c/o White Plum | Wedge Sandals: c/o Sole Society | Leather Jacket: c/o Choies | Pants: Gap | Lipstick: Maybelline Vivids Vibrant Mandarin mixed with Vivid Rose | Earrings: Franscesca's | Bangles: Old Navy
Use Code TWISTMEPRETTY20 for 20% off your entire purchase at White Plum until 7/1.
WHITE PLUM — you guys!!!  If you haven't yet been introduced to this darling shop, you can thank me later.  You all know I'm a lover of colorful clothing, bold patterns and pieces that transition from busy mom to casual date night.  It's hard to find all those things in one shop but I swear, White Plum has pulled it off.  I have to tell you — because this makes me insanely happy — this store was started by busy mom, Hilary Zwahlen.  After having kids she realized she needed an outlet for her exploding creativity… that sounds familiar… hehe!  She decided to take action, to work hard and now what once was an accessories only boutique is now a full blown company with house and home, kids clothing, shoes and a full clothing line.  I'm always excited to support women crushing their goals while still attending to the most important role — mother.  Success stories like Hilary's need to be shared.  If you have a dream, if you're feeling unfulfilled — you're the one who can change your stars.  And seriously, what better way to teach your children about hard work than to do hard work.  I just love it!
White Plum is offering a $100 shop credit to one lucky reader!  All you need to do is log into facebook and subscribe to our newsletters through the rafflecopter below.  The giveaway will run until July 1st and the winners will be notified via email and displayed in the rafflecopter widget on this post.
May the odds be ever in your favor!