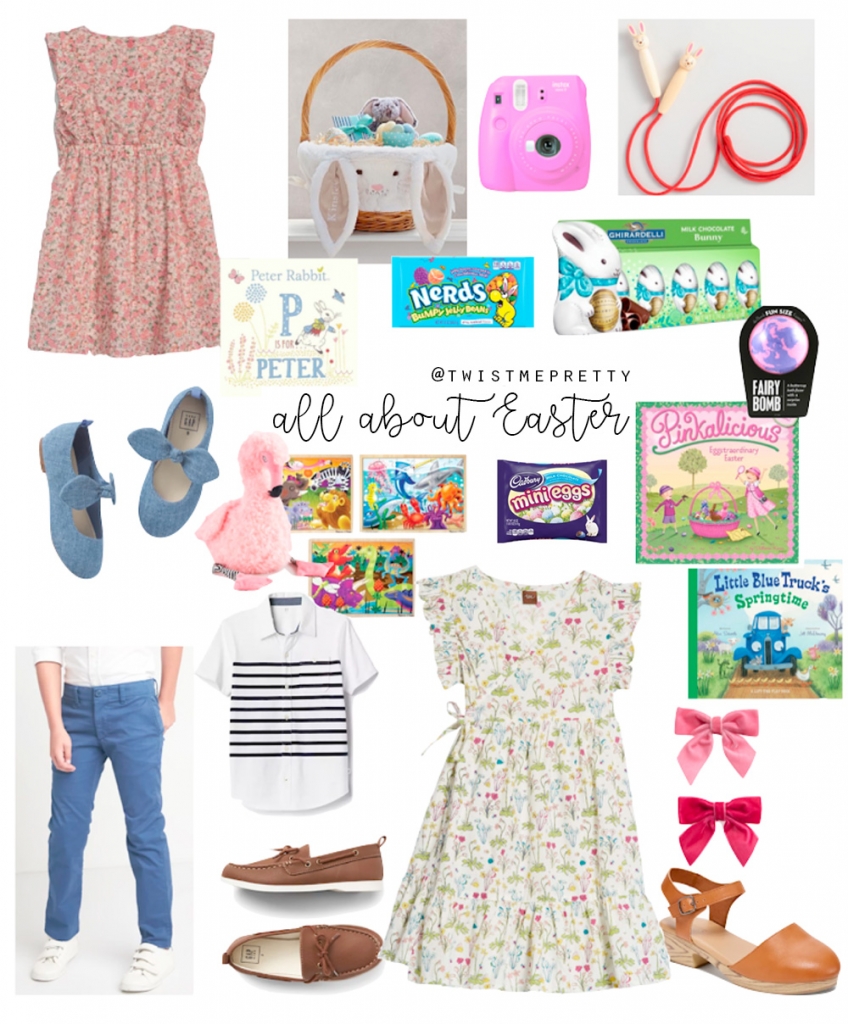 Hey everybody!! It's been a hot minute since I've put together one of these collages! I thought it'd be fun to share a few Easter favorites, what I typically put inside our Easter baskets and some cute new Spring clothes for the kids!
My favorite Easter Basket Fillers:
I purchased these baskets from Pottery barn a few years ago when they went on clearance after Easter. The small neutral size works great for us! They're great sturdy baskets though and we just reuse them every year. They also have really cute ones at Target this year too!!! Inside the baskets, I usually put the grass filler, a new book for each kid, sometimes I'll do a small stuffed animal just to fill it. And then I'll often do crayons and a coloring book, one toy that they've been wanting and then one new outfit. Easter baskets don't need to be expensive, but I typically put things inside of them that I'd be getting them soon anyway. Things they need for church, like puzzles, coloring books, or games we can all play together as a family!
What do you put inside your Easter baskets?

New clothes for the kids is a great way to fill the Easter basket! It was always my favorite thing on Sunday morning, to run downstairs and see my new Easter Sunday dress! Typically kids need new clothes come Spring and Easter is a great way to kill two birds with one stone. Here are a few of my favorite Spring clothes for the kids right now:

What do you usually put inside your Easter baskets? Do your kids get a new Sunday dress? I'd love to hear how you fill your baskets for inspo next year! x