Happy Mondayyyy!!!!
I'm back from China, working through the piles and piles of laundry, but carving out some time to blog. I feel like it's been forevvvver? I left when it was summer and have totally come home to fall! I'm seeing my favorite fall colors, smelling allllll the yummy fall smells and feeling a little bit nostalgic for pumpkin patches and peach cobbler!! Because I haven't had much time to create new content for you guys, I thought I'd round up some of my favorite fall pieces. These products are all super versatile and can be worn a million different ways, but I've grouped them into a few outfits that I think are really cute so that you can see how I'd wear them! These pieces transition so well from playdate to date night and you can easily mix and match everything for more outfits.
Fall is such an awesome time of year and there are always so many fun things to do!!! What are some of your bucket list activities that you like to do with your friends or family?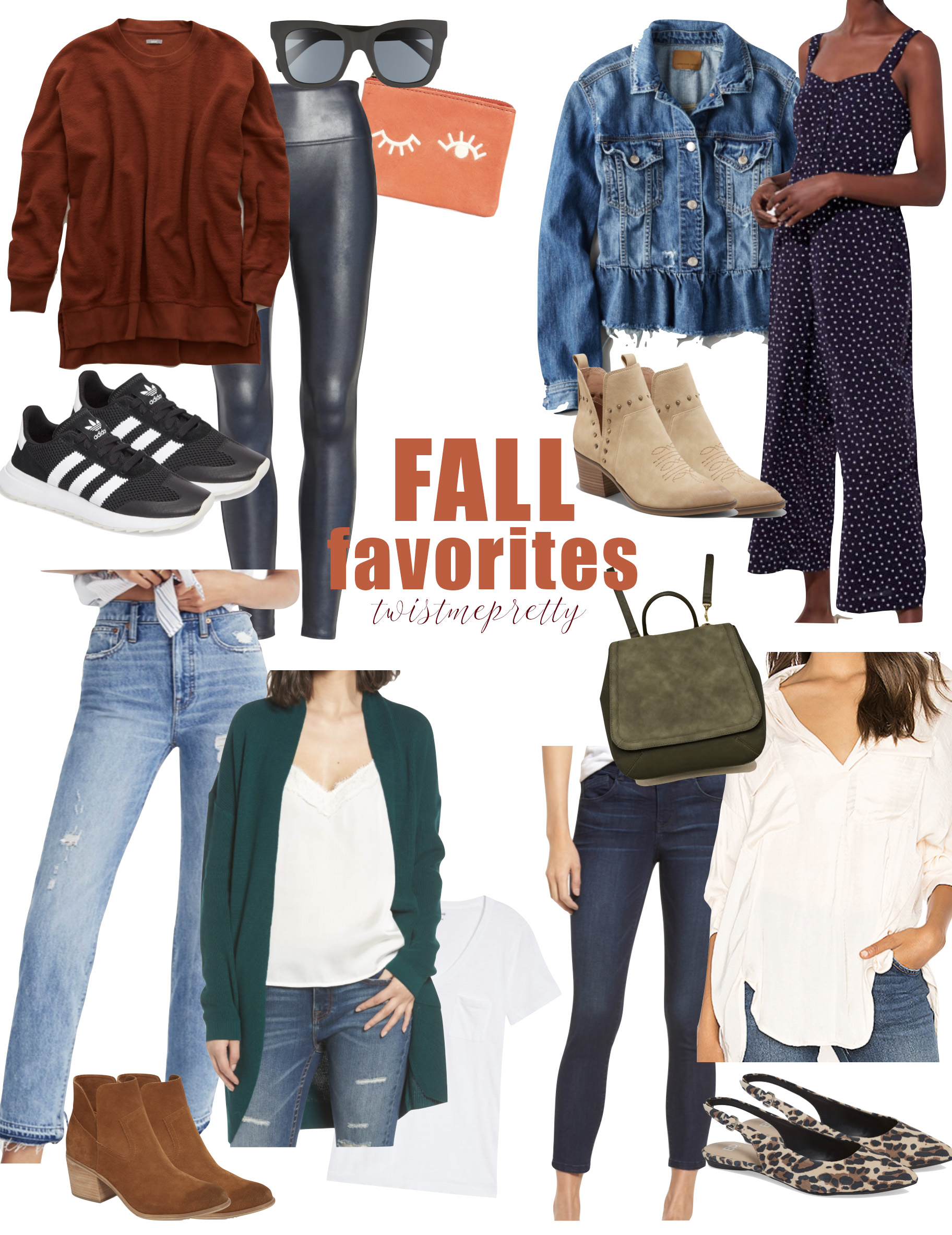 Tops:

Favorite pants:

Shoes:

Favorite Accessories:

Ok, I better run – that laundry pile isn't shrinking and I've got about a million errands post China! I've missed you though dearly and will be back soon!