Father's Day is coming up and it can be a tricky time for anyone who shares kids with an Ex. Since my ex-husband and I split up a year ago, I've tried really hard to be supportive of his relationships with our kids. I don't want our kids to think of him as a bad person or a bad father. He's had to set up an entirely new home for himself and the kids when they are with him, and that can be overwhelming. I think Father's Day is a great time to give him some gifts that will help him in his new role as a single dad. If you are in a similar situation, I'm sharing some ideas here that will help you pick out Father's Day gifts for your Ex.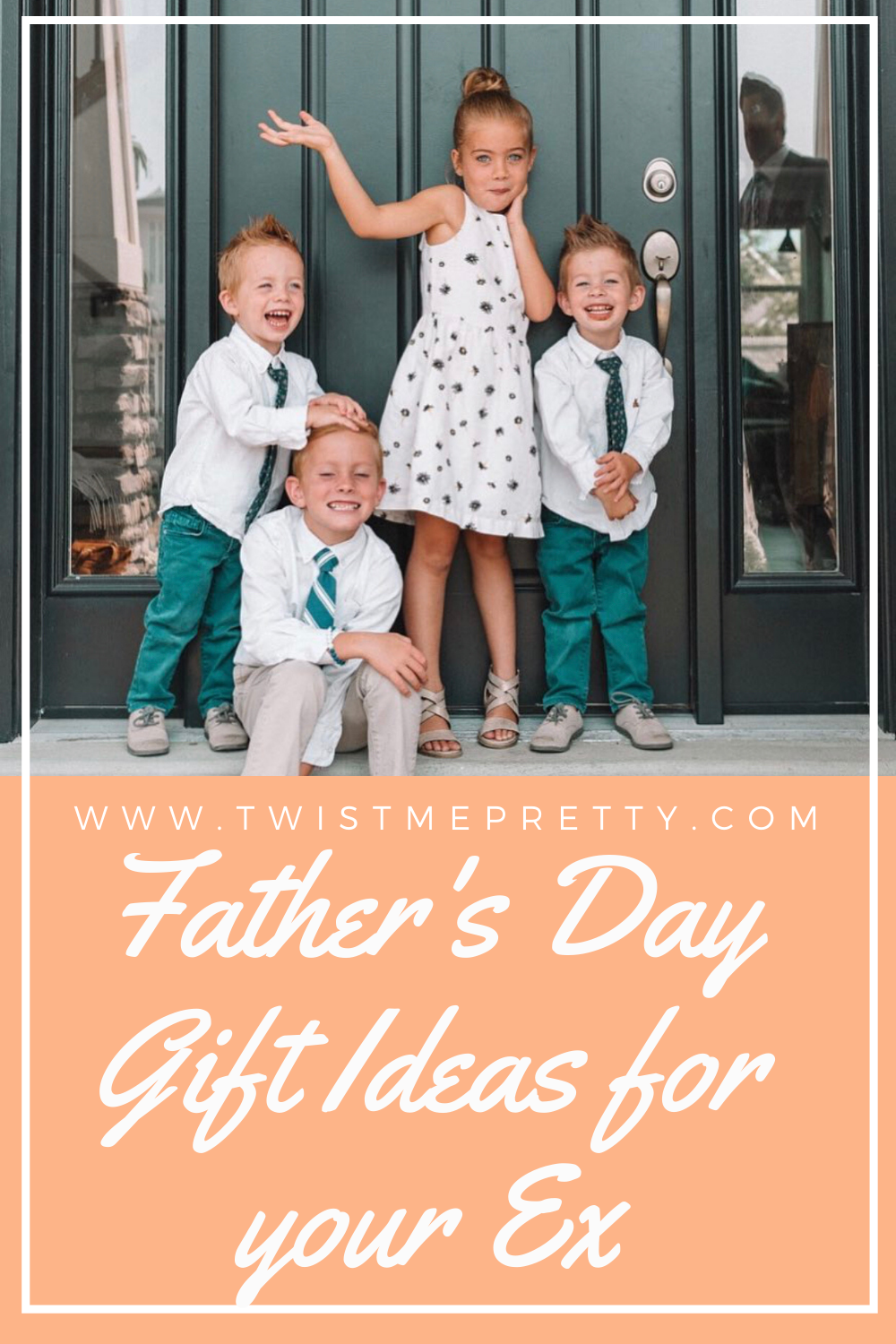 Memory Making Father's Day Gifts for Your Ex
Most men aren't great about taking pictures. Let's be honest, how many men love getting family pictures taken every year? Probably very few! To help them remember to document memories and moments with their kids, here are a few things that they and the kids will love. Another idea that isn't on this picture is gifting them a photo session with a photographer. Everyone deserves to have family photos they can be proud of!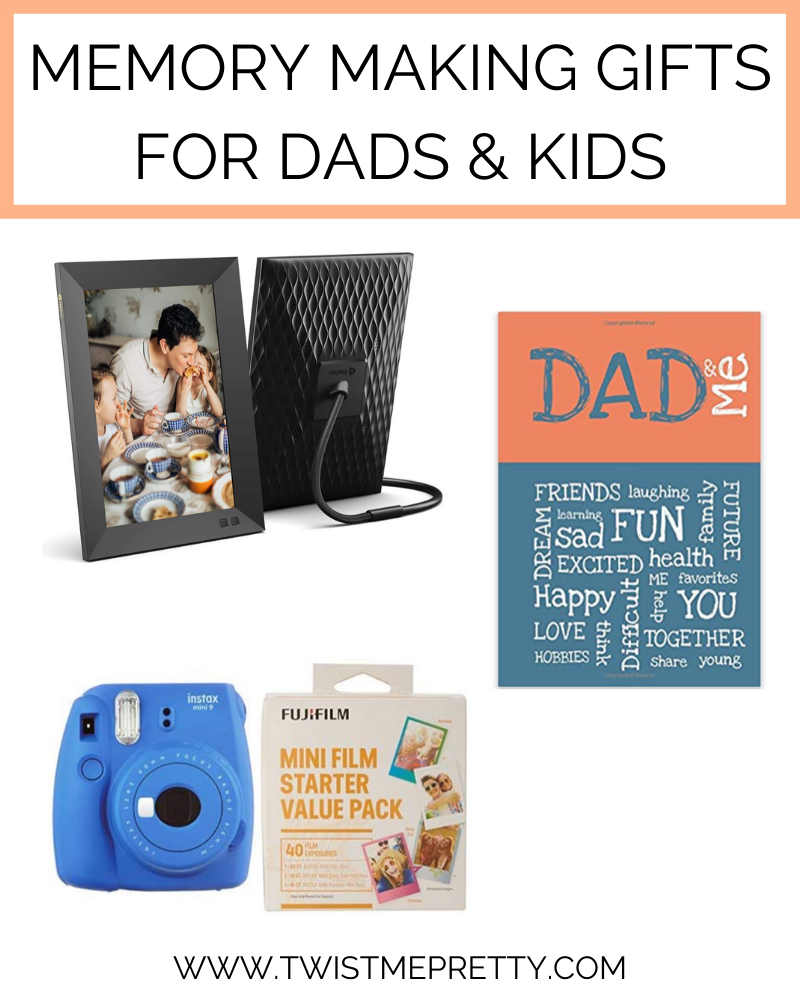 Digital Photo Frame– The great thing about a digital photo frame is that you can upload pictures from your phone onto it. It's easy to keep the pictures updated and it's so fun to see the different pictures scroll by!
Dad & Me Journal– I love the idea of writing back and forth in the same journal with my kids. Why wouldn't your Ex enjoy it, too? I bet your kids will love getting to know their Dad better.
Instax Camera & Film– Who doesn't love Polaroid pictures?? Your kids can easily be the photographer and create memories with their Dad with one of these cameras. The fun comes in the instant gratification of seeing the pictures print out. Bonus- the kids can bring the pictures with them wherever they go, so they always have their Dad close.
Hair Essentials for Dads & Kids
One of the trickiest things for Dads to learn can be doing their kids hair. Since they aren't usually used to creating ponytails or braids, it's hard to know where to start! Here's a few things that Dad's will appreciate when it comes time to fix their kids' hair. And if your Ex really wants to dive deep in learning how to do little girl's hair, gift him my Braid Like a Boss course!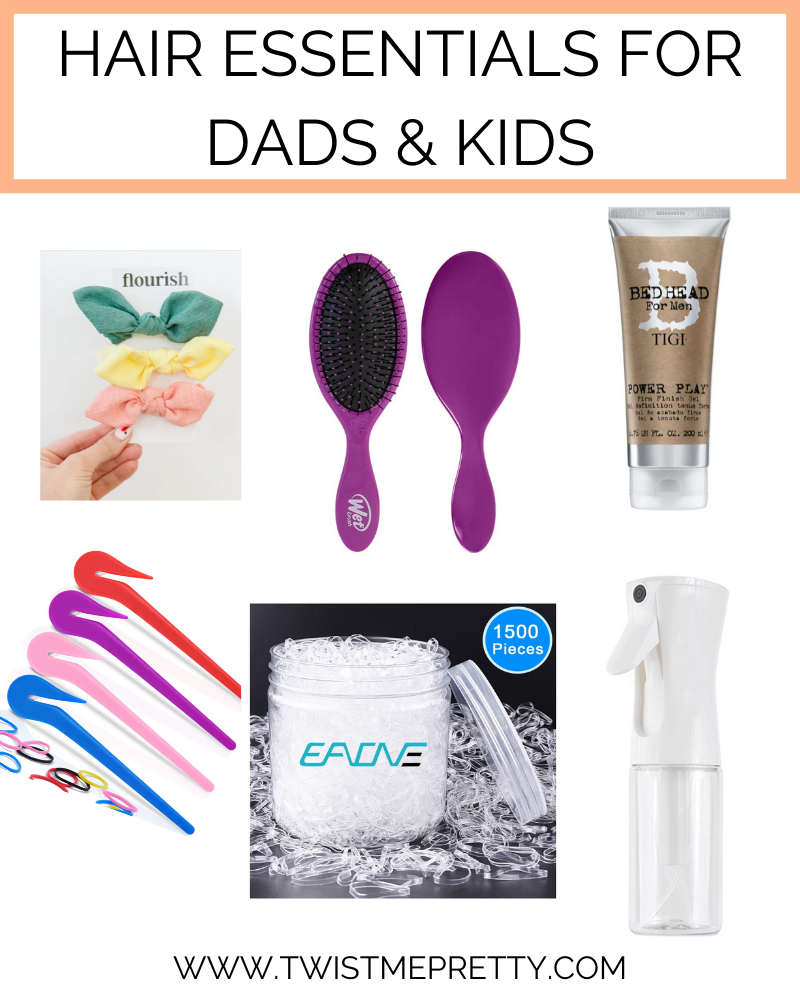 Flourish Scrunchies– A cute scrunchie can go a long way to making a ponytail look adorable!
Wet Brush– These brushes are a lifesaver for anyone with curly hair. Boys and girls both will love you for using this on their curls! It will save everyone many tears.
Bedhead Gel– Good gel and whatever hair products you love will be perfect to gift your Ex in this basket of hair goodies. A little gel on some freshly combed hair is so adorable on little boys!
Hair Elastic Removers– I know you can always just cut the hair ties out of your little girl's hair, but I think these are safer and easier to use. Especially for beginners.
Giant Tub of Hair Elastics– Gift these to your Ex and he will never have to buy another tub or go searching for a hair tie for your daughters.
Continuous Spray Water Bottle– These bottles are genius. They work so good and can be refilled with water or de-tangler.
Inside Games for Dads & Kids to Play Together
When you don't get to see your kids as often as you used to, you don't want to spend all of your time just watching tv, right? Here's some great inside toys and games that will make great Father's Day gifts for your Ex. The best part is that they are easy to store and don't take up a lot of space.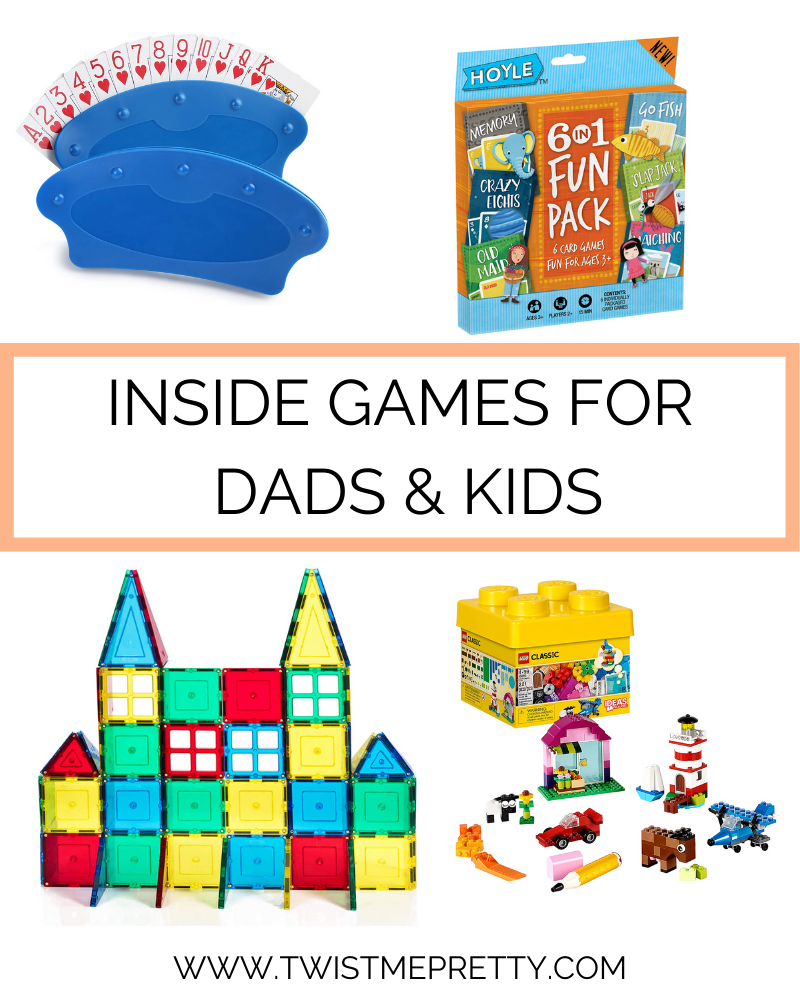 Card Holders– Playing cards are tricky for little hands to hold. These card holders help make that easier!
6 in 1 Card Games for Kids– You've got all the classics in this group. These are great for any age.
Magnetic Tile Blocks– Adults and Kids alike love to build with these. They are perfect for small hands that can't manipulate Legos yet, and Dads can impress the kids with their creations.
Legos– Who hasn't played with Lego's? A bucket of classic Lego's goes a long way with kid's imaginations. You can also Google or search Pinterest for instructions to build just about anything.

Outdoor Games & Activities for Dads & Kids
You can't stay inside all the time, especially now that it's summer! Here's some great toys and activities that Dads and kids will love to do together in the backyard or at the park.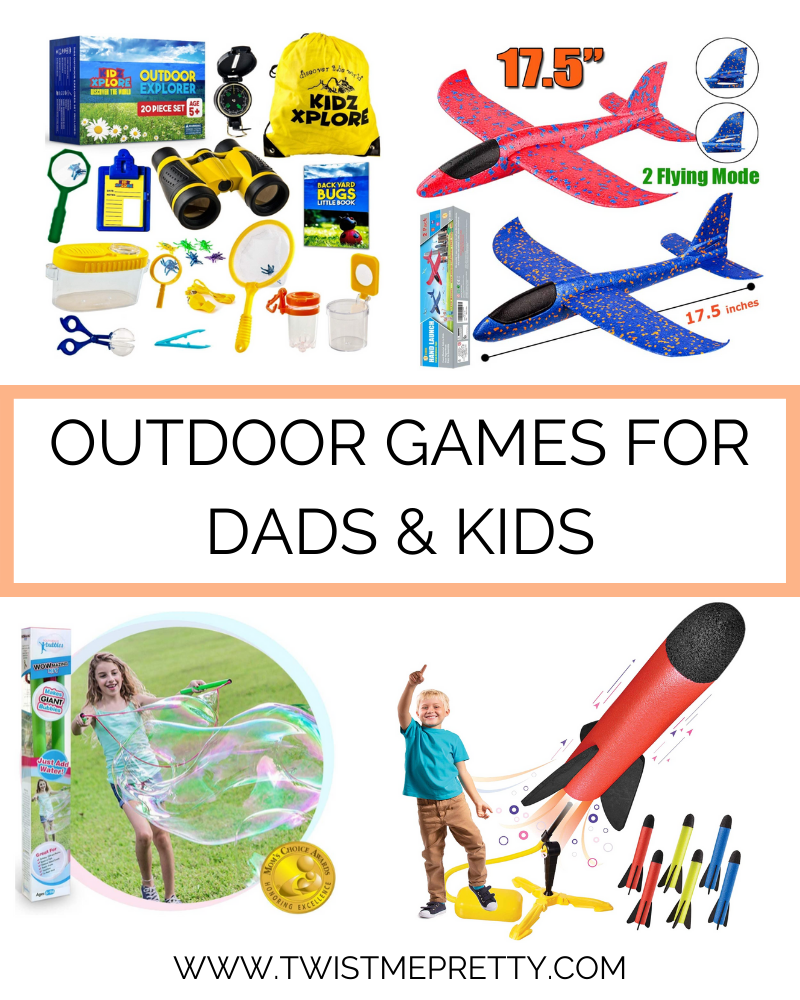 Outdoor Explorer Kit– First of all, I love that there's a storage bag. Gotta love organization made easy! There are so many things to do with this nature exploration kit. If you have toddlers or preschoolers, you know how long you can search for bugs outside, and now they will have somewhere to keep their new friends! At Dad's house, only, of course. (wink, wink, lol)
Giant Glider Plane– I'm pretty sure this will be Dad's favorite gift. You're never too old to fly an airplane! These are huge, too, which adds to the fun.
Giant Bubble Kit– Got older kids? This would be so much fun to do together. They can see who can make the biggest bubble.
Rocket Launcher- I can see all of my boys loving this! It's simple enough for little kids to use, and a lot of fun for everyone.
I hope these lists help you pick out Father's Day gifts for your Ex. I had a lot of fun thinking of new ways to honor my kids' Dad and their relationship with him. No matter what happens, he will always be their Dad and it's super important to me that the kids know they are loved by both of us. Do you share kids with an Ex? What are you getting them for Father's Day?