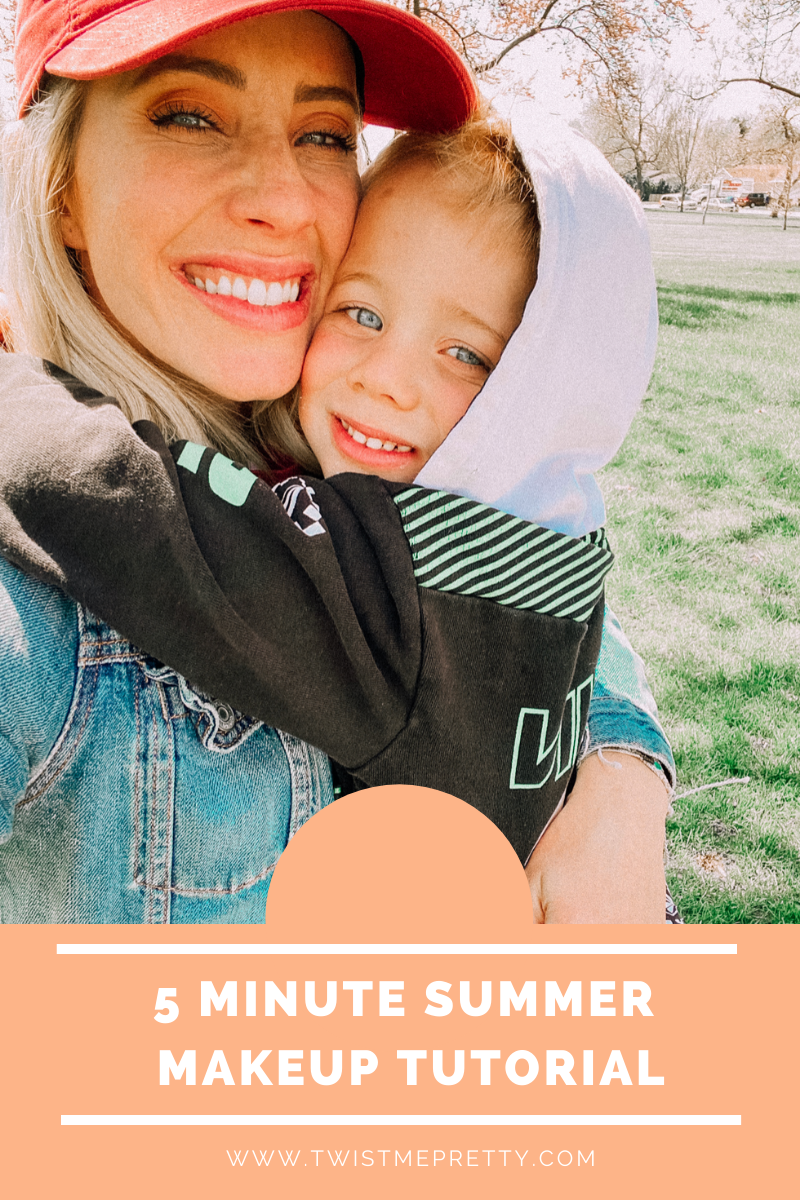 Summer is here and kids are home and with quarantine lifting, you can bet that we are headed outside. I can't wait for pool days and more camping trips. One of my must do's every morning is to do my five minute summer makeup routine. I like to keep it quick, light and fresh in the summer. I love how I can spend 5 minutes on my face and feel a lot more confident and put together throughout the day.
So, here is my summer makeup tutorial! You are going to love it. Scroll to the bottom of each section for all of my favorite products.
View this post on Instagram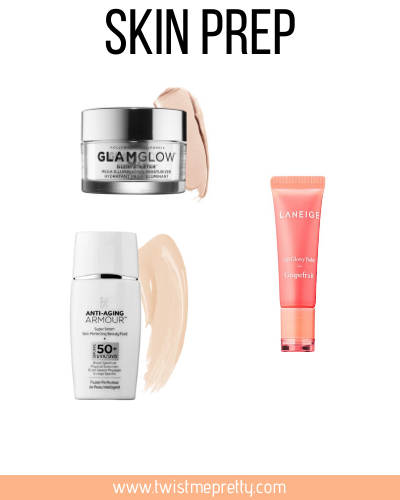 Skin Prep
No matter how much makeup I'm wearing, I always start my routine with sunscreen and moisturizer on my lips. If I'm putting makeup on, I also prep my skin with my favorite makeup primer!
It Cosmetics Anti-Aging Armour Sunscreen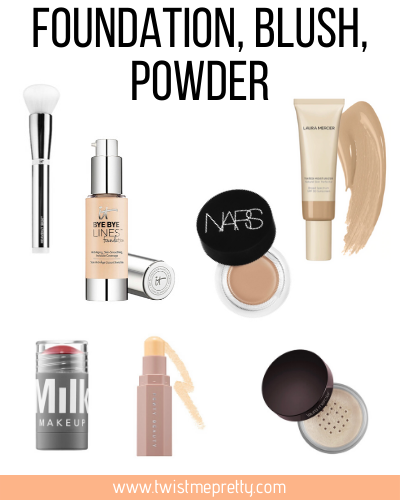 Foundation, Blush, Powder
If I'm doing a super quick face, I'll skip the foundation and use a tinted moisturizer in place of it. For my summer 5 minute makeup routine, I use a brush to apply my foundation. I like to buff it into my skin with circular motions. After I do my foundation, I contour my face with the Fenty contour stick and then blend it out with a dense Kabuki brush. I love the Milk Makeup lip & cheek stick for my blush, and I blend that in with a brush as well. Concealer comes after blush, and I set everything with translucent powder and a fluffy brush.
It cosmetics bye bye under eye
Milk Makeup Lip+Cheek Stick in Dusty Rose
Laura Mercier's Translucent Loose Setting Powder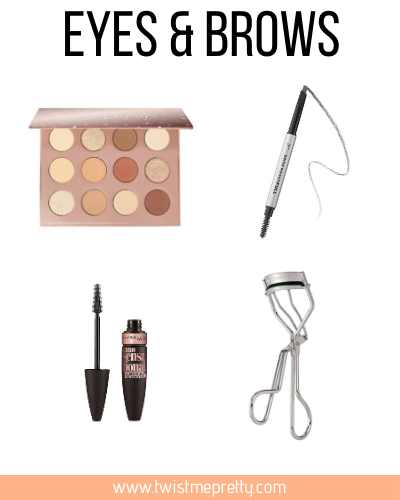 Eyes & Brows
My eyes probably take me longer to do than the rest of my face! Ha! The majority of my 5 minute makeup routine is spent on my eye makeup. I do my brows first. I love to use the It Cosmetics Brow Powerful eyebrow pencil on my brows. It's a great product because it's double ended and I don't need a separate eyebrow brush to fill in my brows!
For my eyeshadow I love to use the brushes from the Beyouty Bureau, and my favorite Colour Pop eyeshadow palette. I use a flat brush to pack the color "Draft" onto my eyelids first. Orange shades really make blue eyes POP! Then I use the shade "Flasher" below my brows, followed by the shade "Teddy Bare" on my lash line. I switch to a fluffy eyeshadow brush to blend the shade "Nekkid" onto my outer corners and through my crease. I also carry it under my eyes along my lower lash line.
Lashes
After I'm done with my eyeshadow, I apply my mascara. This takes me the longest out of anything. I do a few coats of mascara and use the tip of the wand a lot. I also roll the mascara brush through my lashes to really coat them. When the mascara is still wet, I use my eyelash curler to push my lashes up to help them curl. I don't clamp my lashes, I just use the eyelash curler to push them up as they dry. Then I repeat these steps as necessary to get the look I want. After I'm done, I use a q-tip to clean up any smudges on my eyelids.
Finally, I grab a large safety pin to spread out my lashes and get rid of any mascara clumps. This technique works better than any other I've tried to really separate my lashes. But! Be very careful to not hurt yourself. I also have a DIY eyelash serum you can check out HERE.
Colour Pop Double Entendre Eyeshadow Palette
Maybelline Lash Sensation Mascara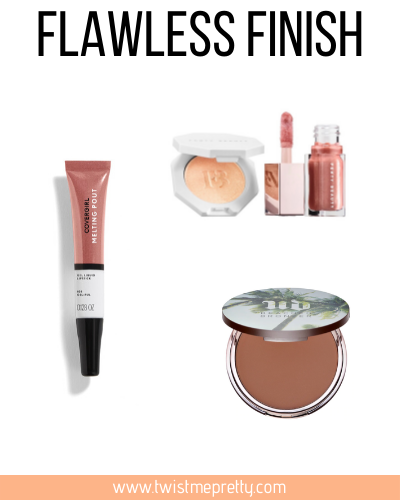 Flawless Finish
To finish my five minute summer makeup, I use my Urban Decay bronzer when I need a bit more color on my face, and then I apply my Fenty highlighter across the tops of my cheekbones and down the center of my nose. For my lips, I've been loving this CoverGirl liquid lipstick lately. It's easy to use and I love the shade 105.
CoverGirl Melting Pout Liquid Lipstick
There is my five minute summer makeup routine. I love to feel good about my appearance every day, even when I'm not leaving the house. Tell me in the comments, what do you use for your quick makeup routine?