You Instagram/Facebook friends know that I'm dying to cut my hair! I've had long hair for so long I feel like it defines me. I will admit… there are times when I hide behind my long golden locks. A moment of insecure truth? Sometimes I feel like when my hair isn't down and in my face that I'm less beautiful. And that's silly. Beauty comes from the inside and the sparkle in your eyes. Hair should have absolutely nothing to do with it. But let's be honest, hair is important. And for me it's starting to define my beauty. So I've been thinking long and hard about chopping off my length. I think I'd regret it though… like bad. In lieu of my insecurities, I decided to try a little faux bob. A pretend haircut that hopefully helps me realize that I'm just as beautiful with short hair as I am with long. Do any of you feel the same way? Or am I nuts?! I'd love to hear your thoughts in the comments below! If I did cut my hair… just think of all the new styles we could try… haha just sayin'!
You girls who are using the hashtag #thirtythirtyhair – I SERIOUSLY LOVE YOU!!! It makes me so happy to see how you are styling your hair. If you're trying these hair styles please snap a picture and post it to instagram so we can all see!! In the next little bit I'll be featuring my favorite do's I find on that hashtag! It's gonna be soooo fun!
Step-by-steps:
Section off your hair from the ears up. Take your teasing comb and begin teasing your roots underneath. This is where the bobby pins are going to grip, so you want to make sure it's nice and textured
Next tease your roots up top. Girls with shorter hair tend to have more volume and body because the length isn't weighing them down. You'll really want to tease your roots extra for this style!
Take all your hair in one hand as if you are putting it up in a ponytail, but instead roll it under.
Pin those ends onto the roots we just teased. Your pins should hold your hair just fine because we've done such a great job at creating a nice base
Pull out any layers or whispies you have, the more shorter layers you have the better! Having some nice framing layers will make this hairstyle look even more natural. Spray the style to finish off and viola!
If you enjoyed this tutorial, please share with your friends and pin to your beauty boards! I just love ya, happy hairstyling!
The hairstyle video is embedded at the bottom of this post!
Have you guys seen these bags?!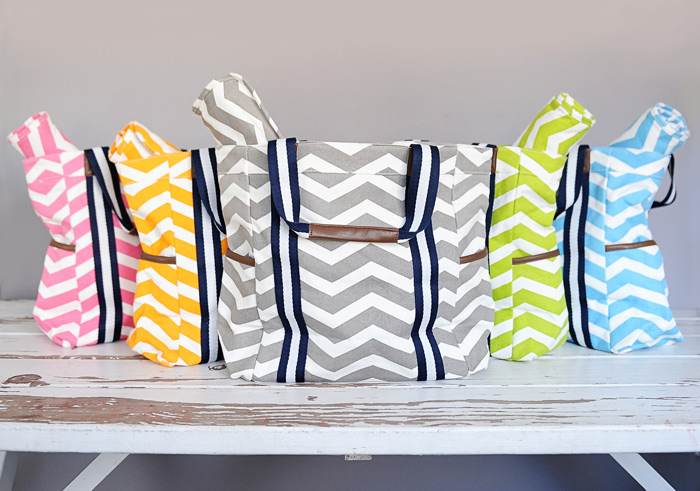 Savvy Chevy is the most adorable shop that has a great selection of bags, diaper bags and women's accessories. Not only are their pieces affordable, but they're durable and stylish. I'm dying over this chevron diaper bag. Who needs a baby though to have a bag this cute?! I mean seriously. These diaper bags retail $49.99 but they're on sale right now for $25!! That's HALF OFF!! Go snag one while you still can! There are five colors to choose from and the bags are made out of durable canvas with faux leather handles.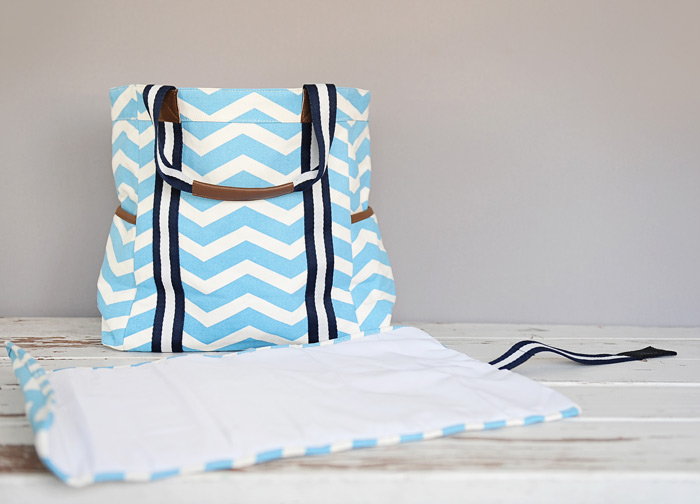 I'm always looking for the perfect tote to travel with and to take to the pool or church and this one is perfect- I can't wait for mine to come. BTW, I just purchased the blue one. Don't worry, it took me like an hour to figure out what color I wanted haha! Make sure to checkout Savvy Chevy on Facebook so you don't miss any of their awesome specials!!