This post is sponsored by Colgate, but all opinions are my own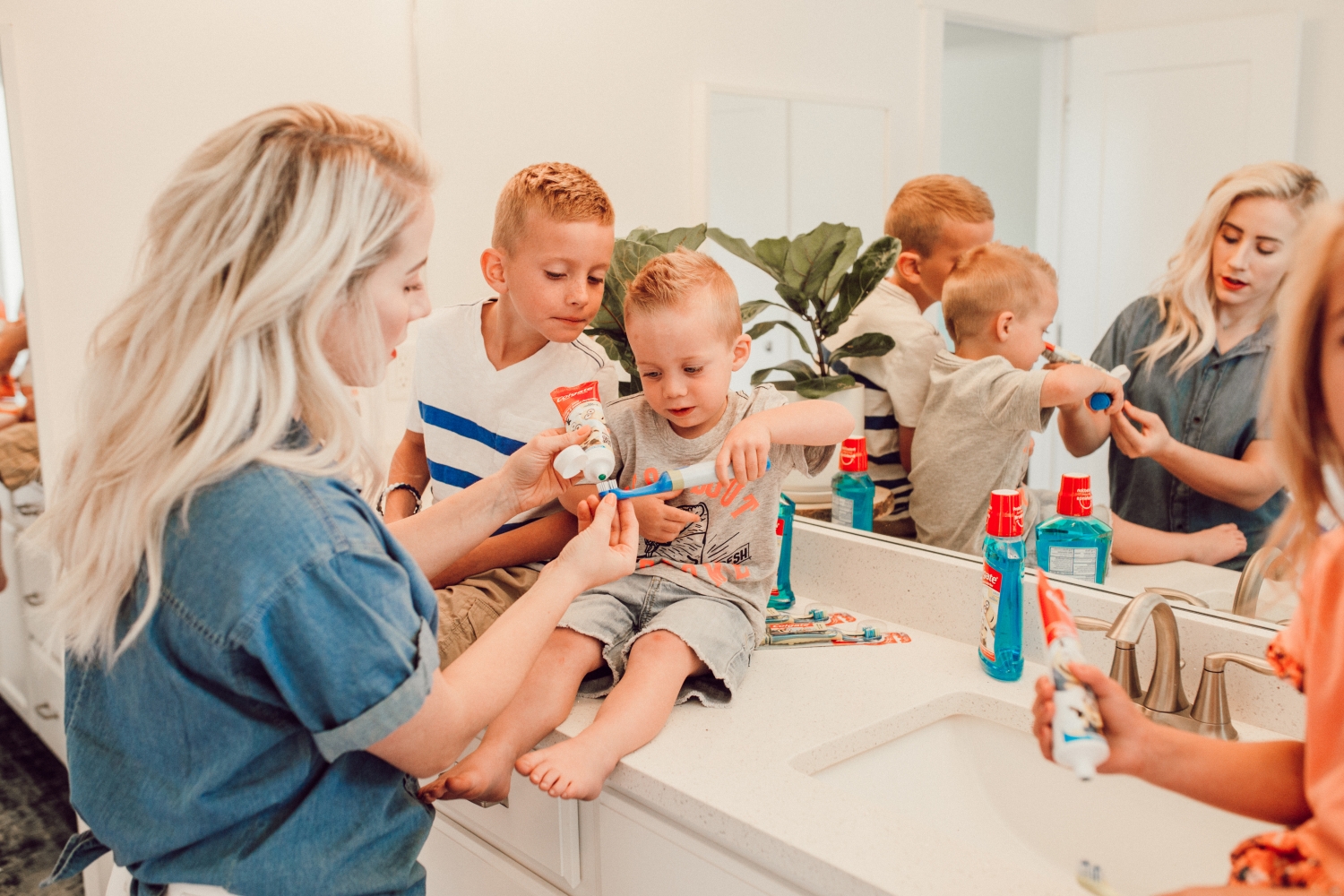 Mornings are crazy!!!! Honestly the whole day is crazy with these little people but I feel it big time in the mornings when we're trying to get out the door!! I'll admit, I don't have time to make sure each and every one of them has brushed their teeth. Sure I'll ask and follow up with a quick breath check but how good are they actually brushing? How long are they brushing? Are they even using the right tooth brush?!
We were so excited when we got a box FULL of Colgate Minions products!! Why are kids so obsessed with new oral care products? And character toothbrushes? Best day of their lives! The box came with some info on their new Blippar app which features an augmented reality experience that I wanted to show you guys today because it has changed the way we brush our teeth! The kids LOVE using it and I no longer have to nag them to brush their teeth and check up on them 10 times to make sure they actually did it!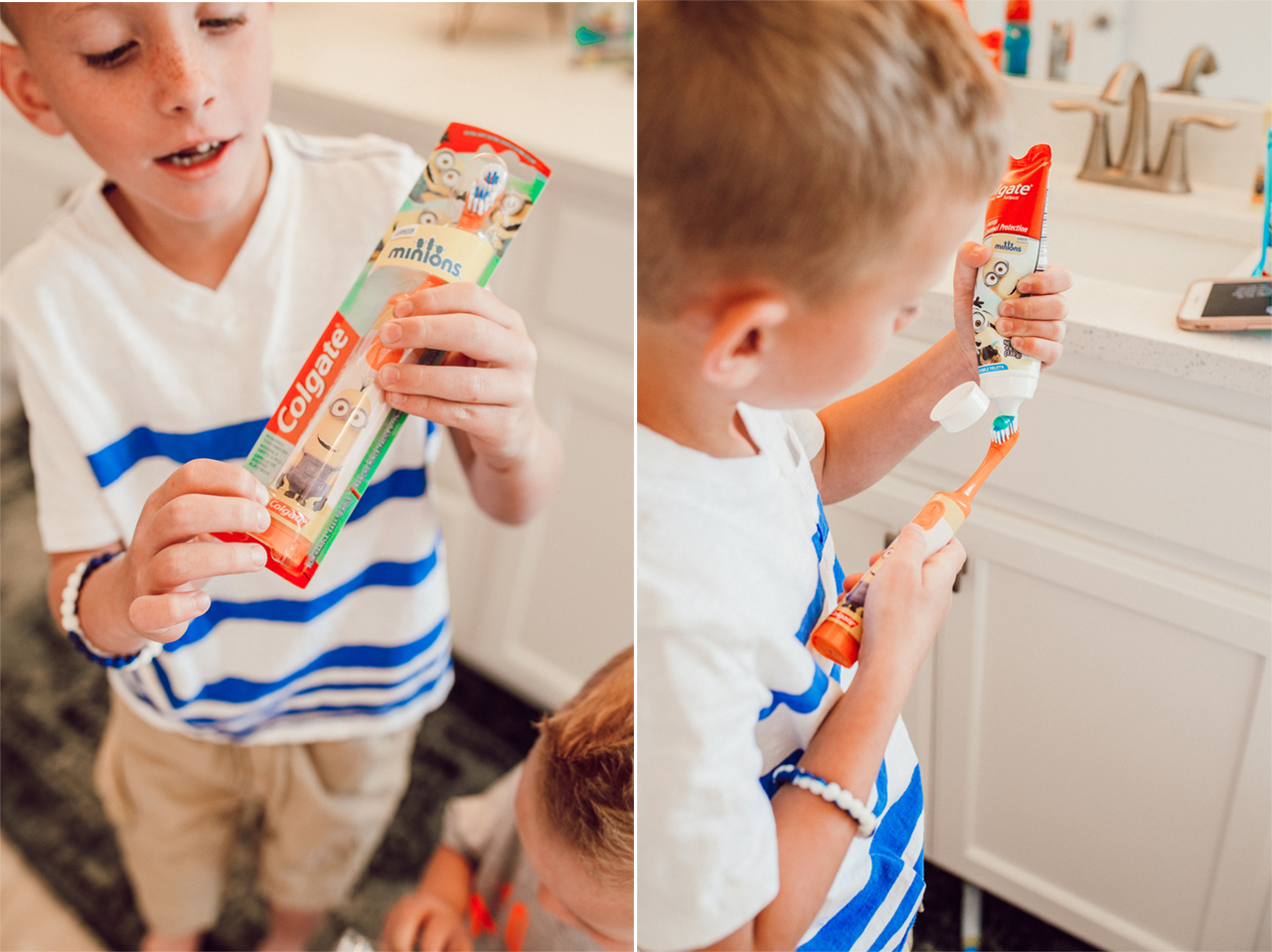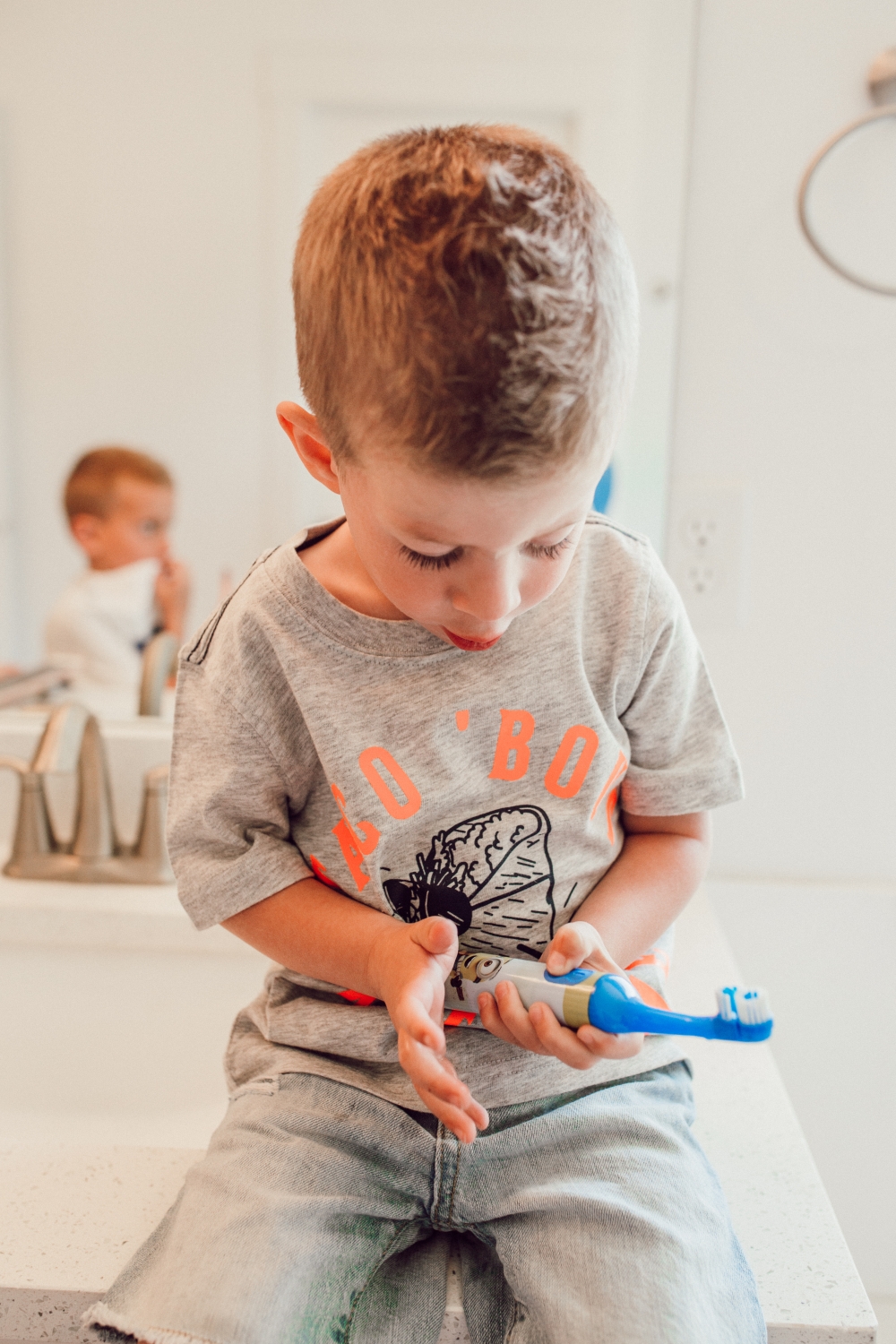 First up, NEW TOOFBRUSHEEESS!!!!! We've never had powered toothbrushes for the kids but inside the box full of goodies were sets of manual and battery powered toothbrushes (these ones my kids are using). Honestly, we'll never go back!
So, you'll download the Blippar app and then use the app to scan your Colgate Minions toothpaste or mouthwash. You can also just open the app and then scroll down a bit until you see Colgate Minions – you really can't miss it. I had already entered in each of my kids by scanning one of their Colgate Minions products, and you can assign them their own character. You can see the four Minions on the very top — those represent my kids haha! So you'll click brush timer (there are some brushing and flossing activities in there as well) and it'll take you to a new screen.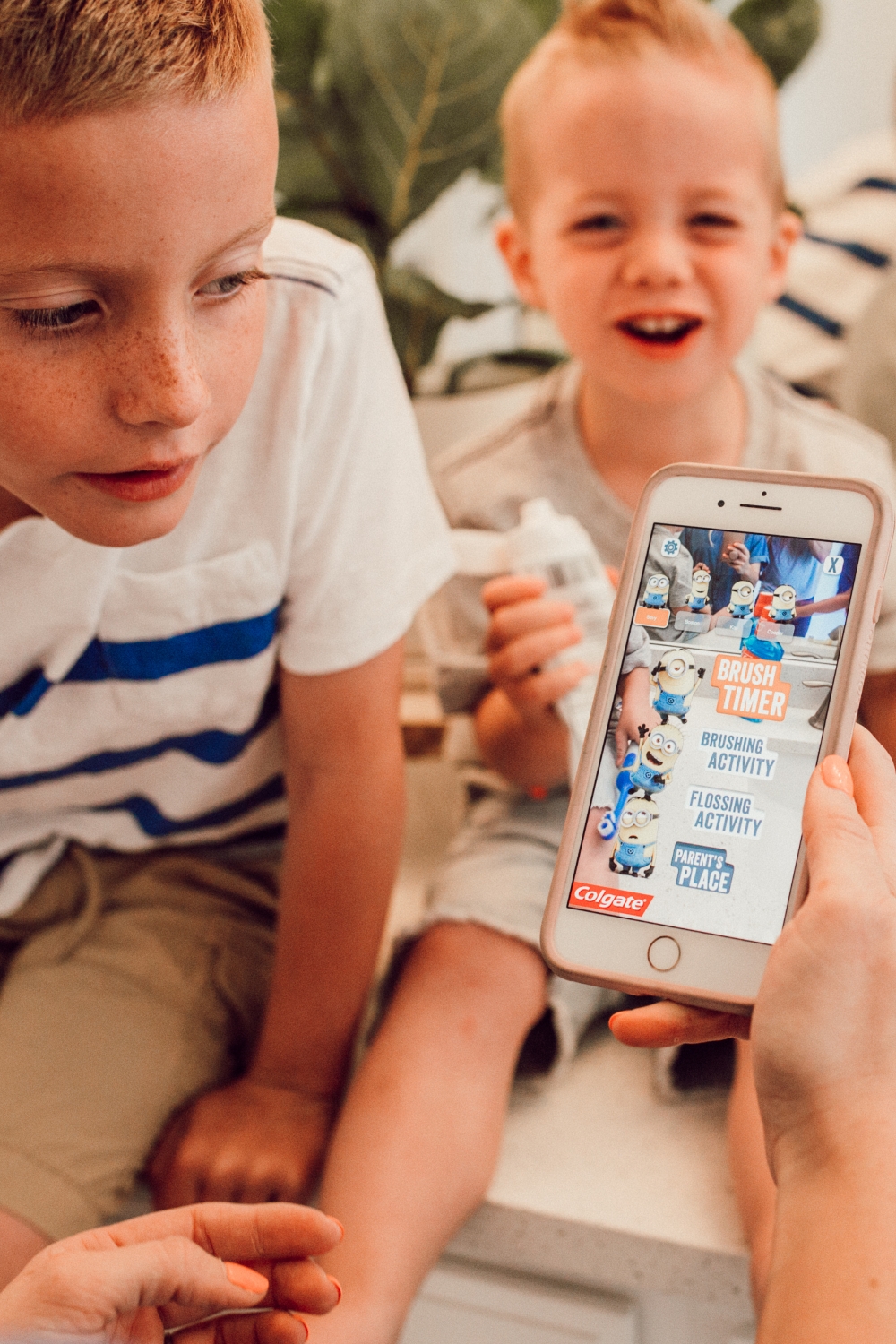 That looks like thiiiiiis! You can see Coop was super jealous of his bro for getting to go first!!! As the timer starts, the app gives you prompts on which side to brush on and fun little animations pop up on the screen if you're doing a good job!!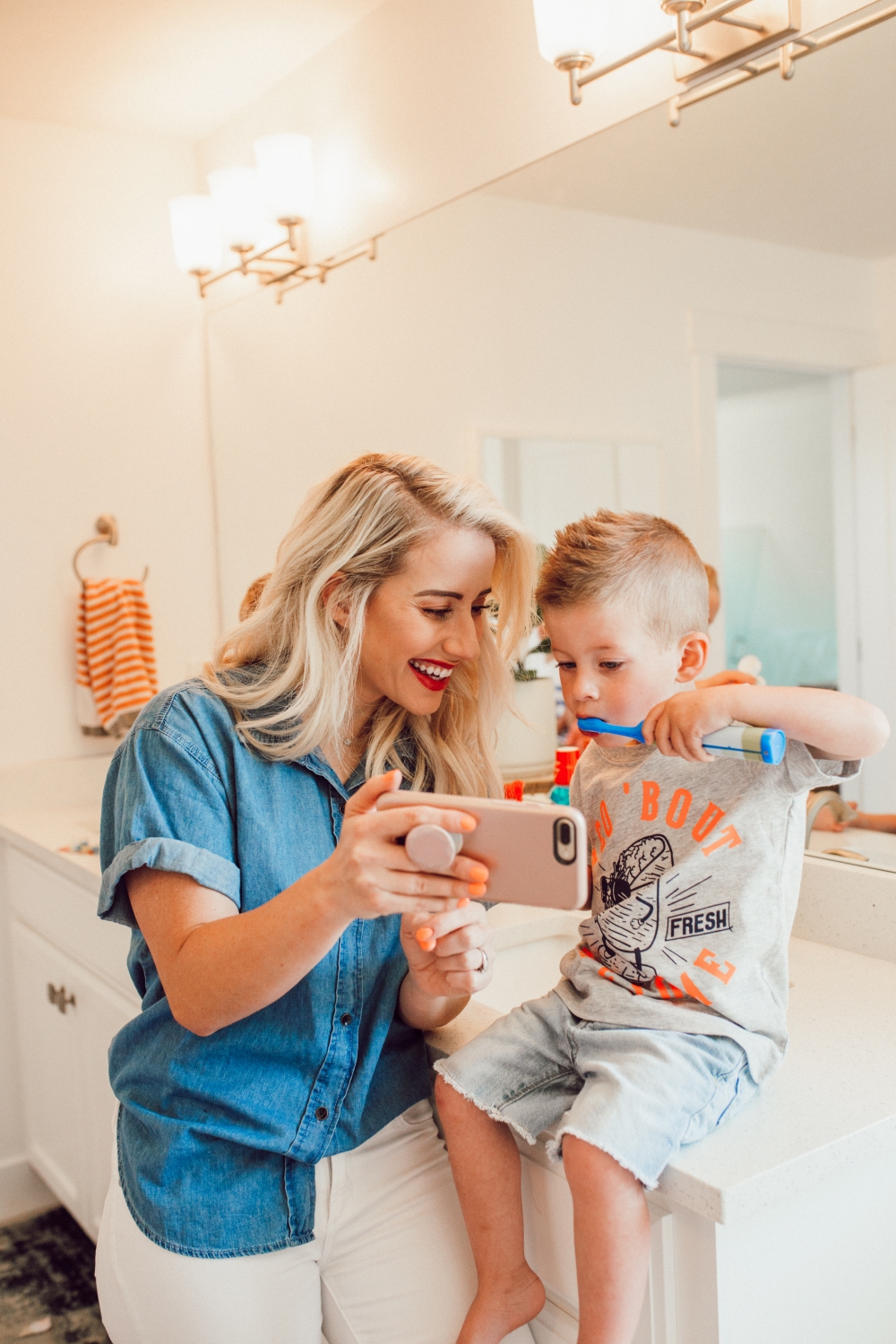 So after I helped the babies, it was finally time for the big kids to get a turn. My big kids are the ones who benefit from the app the most. They'll ask for my phone in the morning to go brush their teeth and when they bring it back I know they've brushed for two minutes, that they gave each section a good scrub and they're super happy to do it!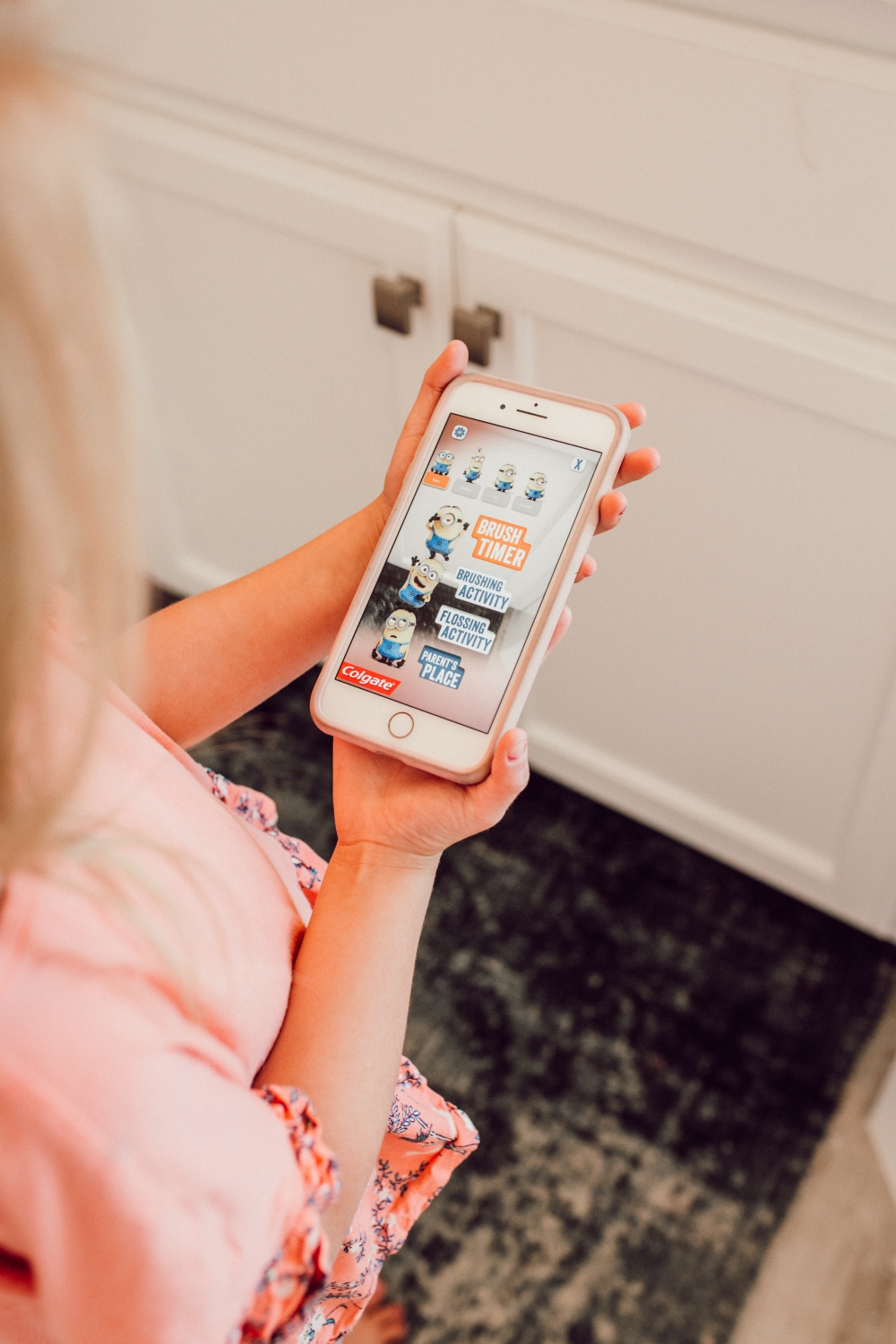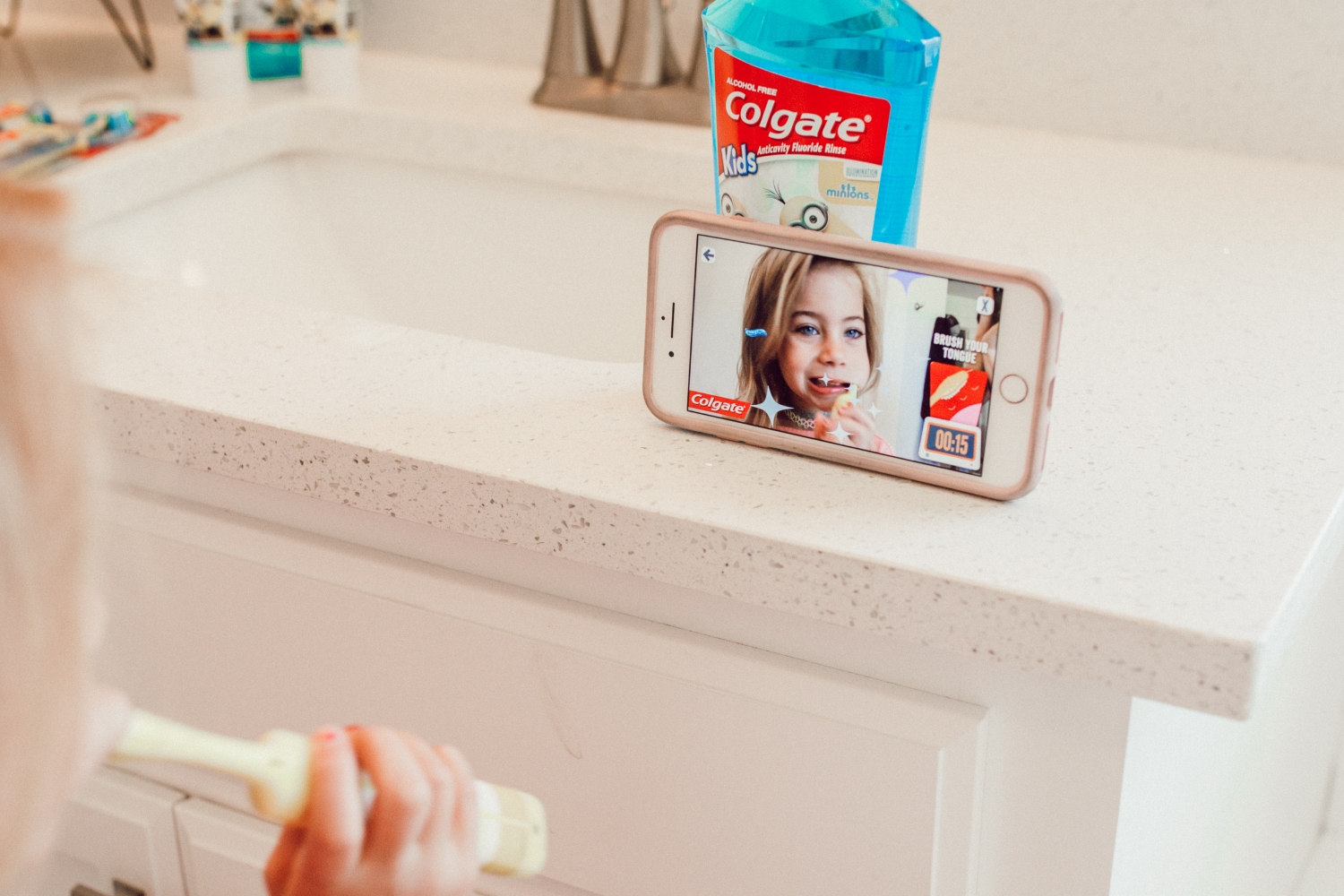 While she's brushing you can see the animated sparkles popping up the screen and it's prompting her to brush on certain sides and when she's done, she gets a huge congratulations from the Minions and check mark on her calendar!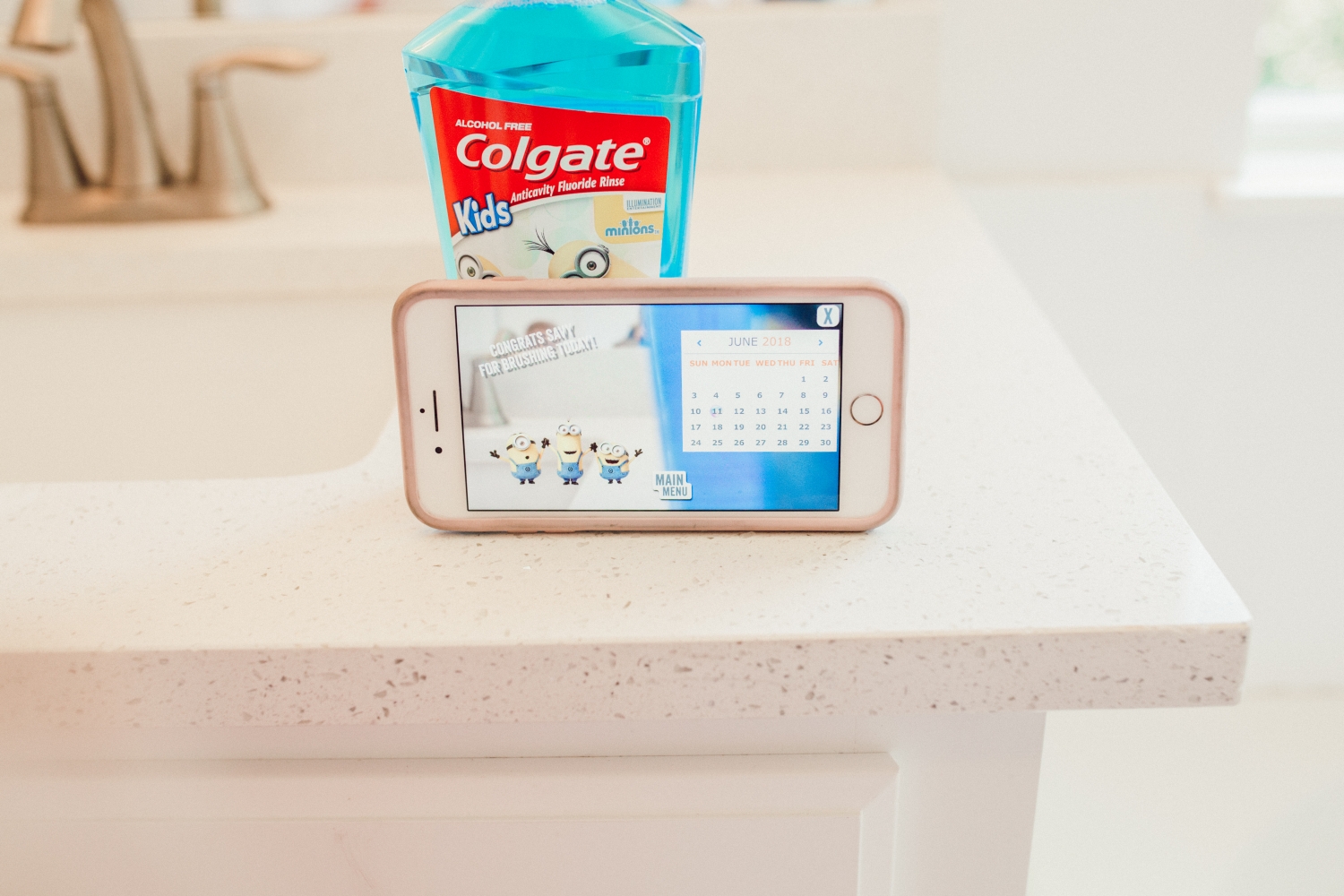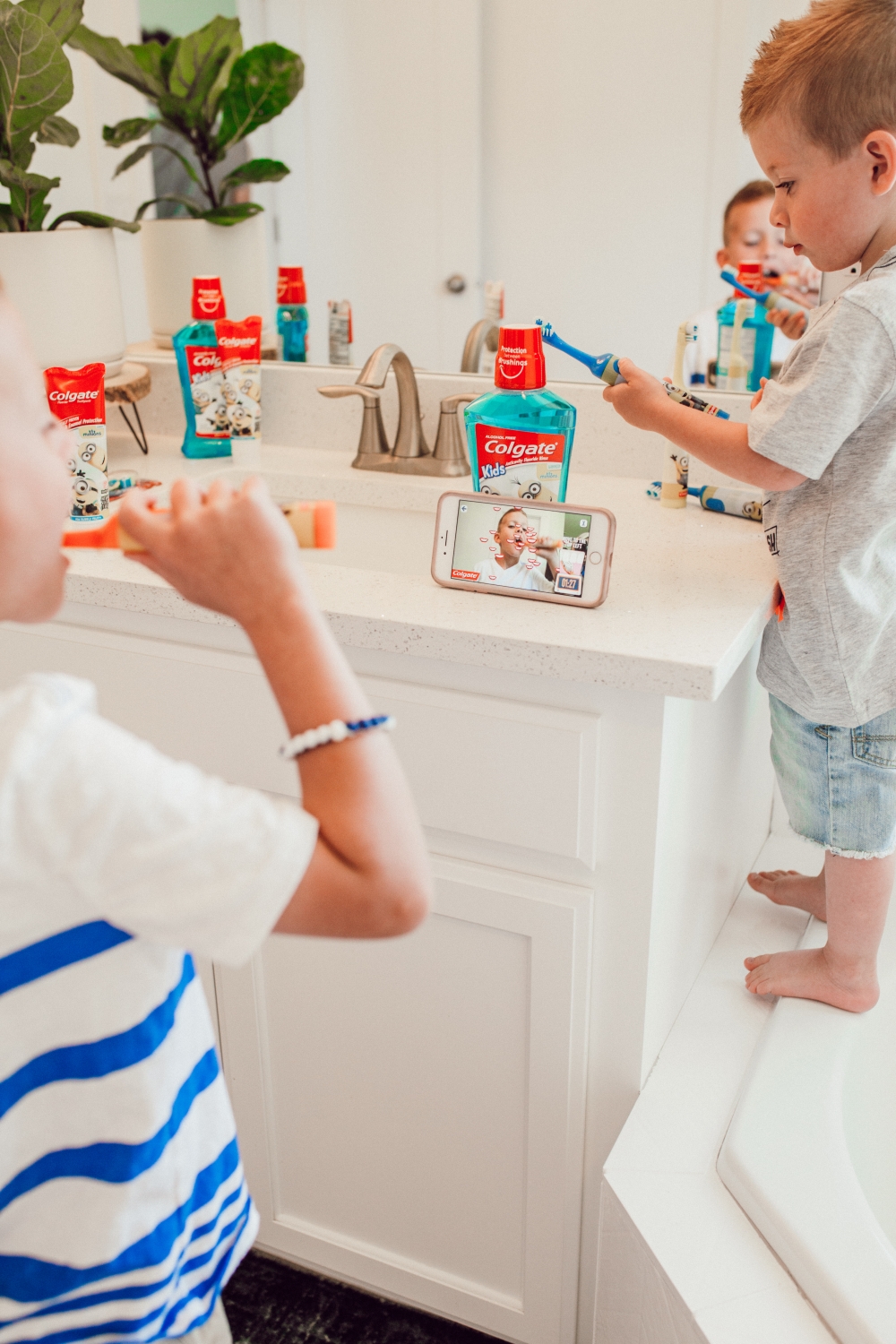 Mornings are always going to be crazy. That's just what we get for having four kids in five years! But this app is awesome and I wanted to share it with you guys so that you hopefully find a little bit of peace in your crazy mornings too! No more nagging, no more breath checks and happy kids who are genuinely wanting to brush their teeth!
It's the Colgate Minions augmented reality brushing experience on the Blippar app so make sure to check it out! I'll be giving away a package of Colgate Minions oral care products on Twitter so make sure to check that out if you're interested and you can find all these products at your local store!!
How are you getting through your mornings? Are they crazy chaos or have you figured out a solution to the madness?!