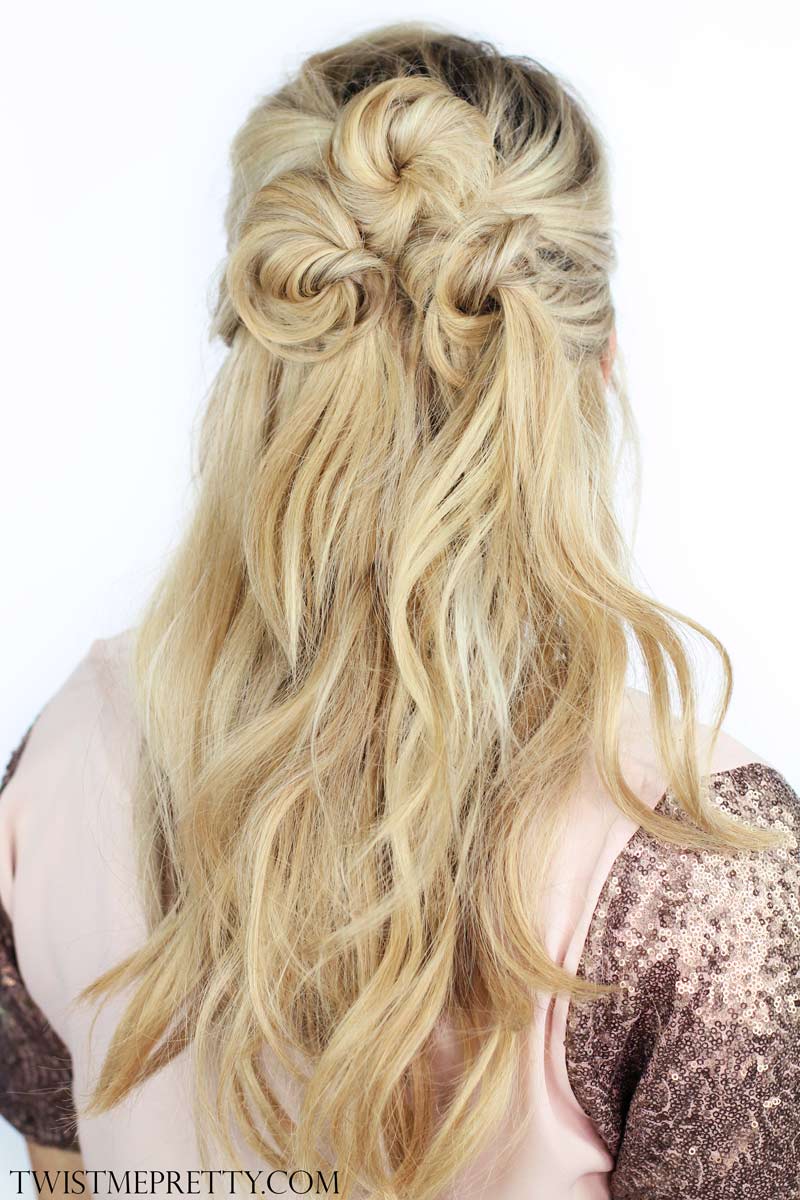 Sparkle Tee Chiffon Top: c/o Greenish | Hair Extensions: c/o Laced Hair | Lipstick: a random mashup of shades 🙂
I definitely had Valentines Day in mind when coming up with this hairstyle. I wanted something soft and romantic, something that was very touchable and easy to do. Inspired by… well… roses haha I came up with this little number. If you'd like to see the full tutorial, click through!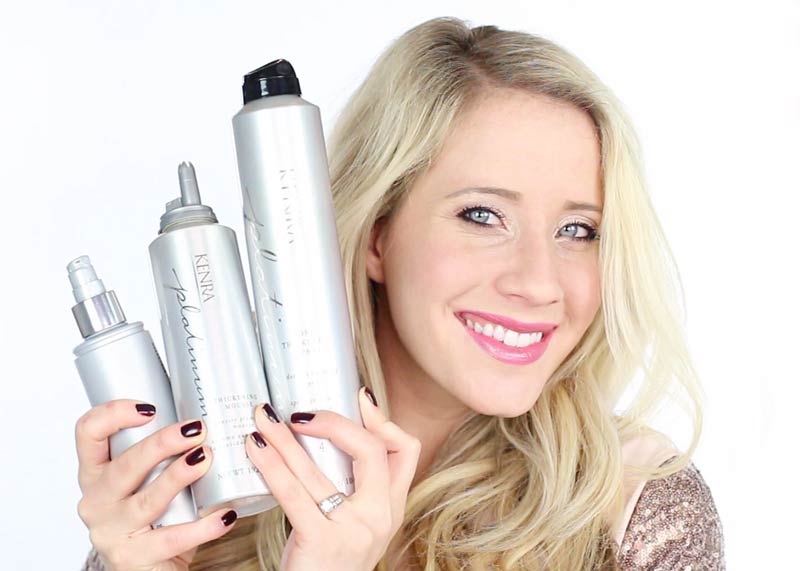 To prep the hairstyle, I used two thickening products from the Kenra Professional Platinum Line and also their Bodifying Shampoo and Conditioner. After washing and towel drying my hair, I used the Thickening Mousse in my roots which plumps up each strand of hair and really adds to the body and fullness of your hair. I like that it doesn't make my hair feel dirty or that I can't brush through it, it provides a very flexible hold. Then I used the Thickening Spray. This stuff is also going to add fullness and body to help your hair feel thicker but it doesn't just go in your roots like the mousse. You spray this stuff from roots to ends and it's a really fine mist so it doesn't feel like you're adding too much product.
Step by Step Instructions:
1| Loosely gather the front two sections of hair, making sure to leave the hair in the back down
2| Combine the sections in the back near your crown and using your index finger roll them into a clockwise bun. Secure with bobby pins
3| Gather another section below the first bun/rosette and wrap it once or twice around, which ever your prefer, making sure to leave some tail out of the bun before you secure with criss cross bobby pins
4| Repeat with rosette number three.
You'll want to make sure the buns are close together and that you hide your bobby pins as best as possible. Before finishing off the hairstyle I used the Dry Thickening Spray to give the hair left down some great body, texture and overall flexibility. I brushed out one inch curls and in order to keep them from going flat, the dry thickening spray really vamped up the hair and finished off the style. If I could only afford one product from the products I'm sharing with you today – it'd be this one.
I hope you enjoy the tutorial!
And as always, if you love this hairstyle make sure you show it some love and pin it to one of your beauty boards on Pinterest!