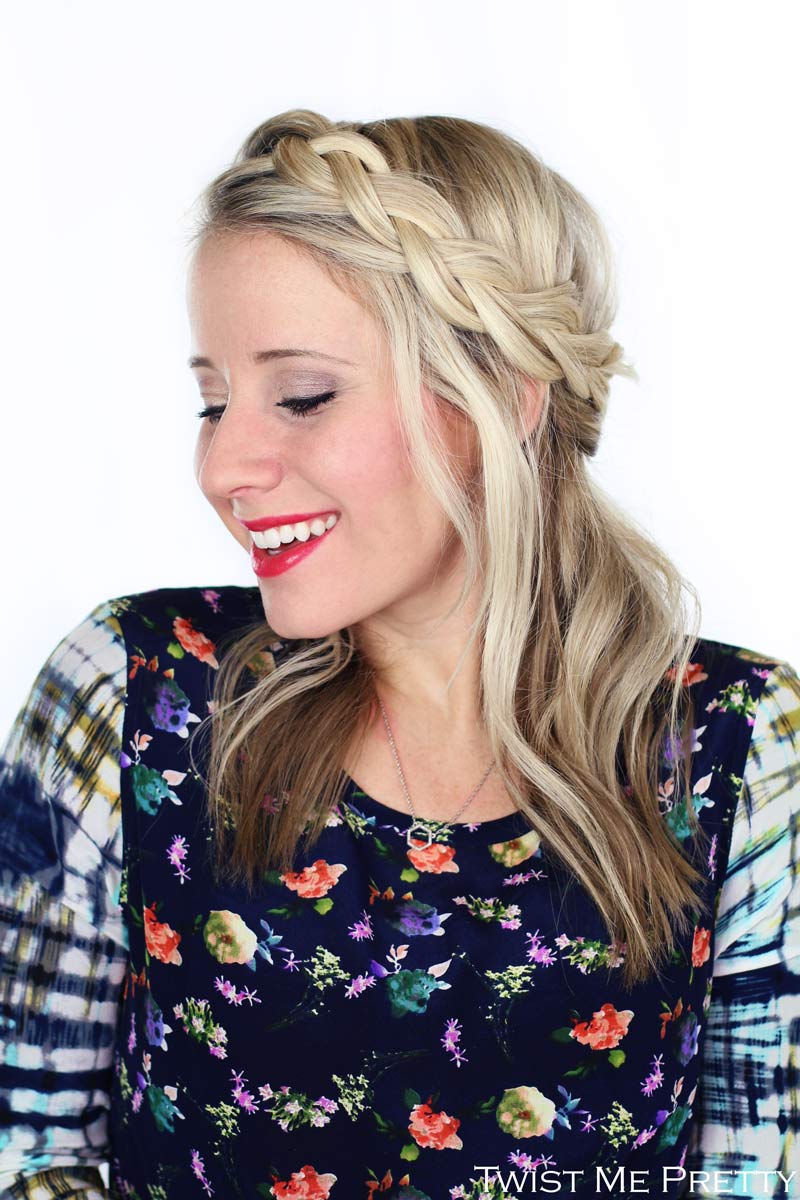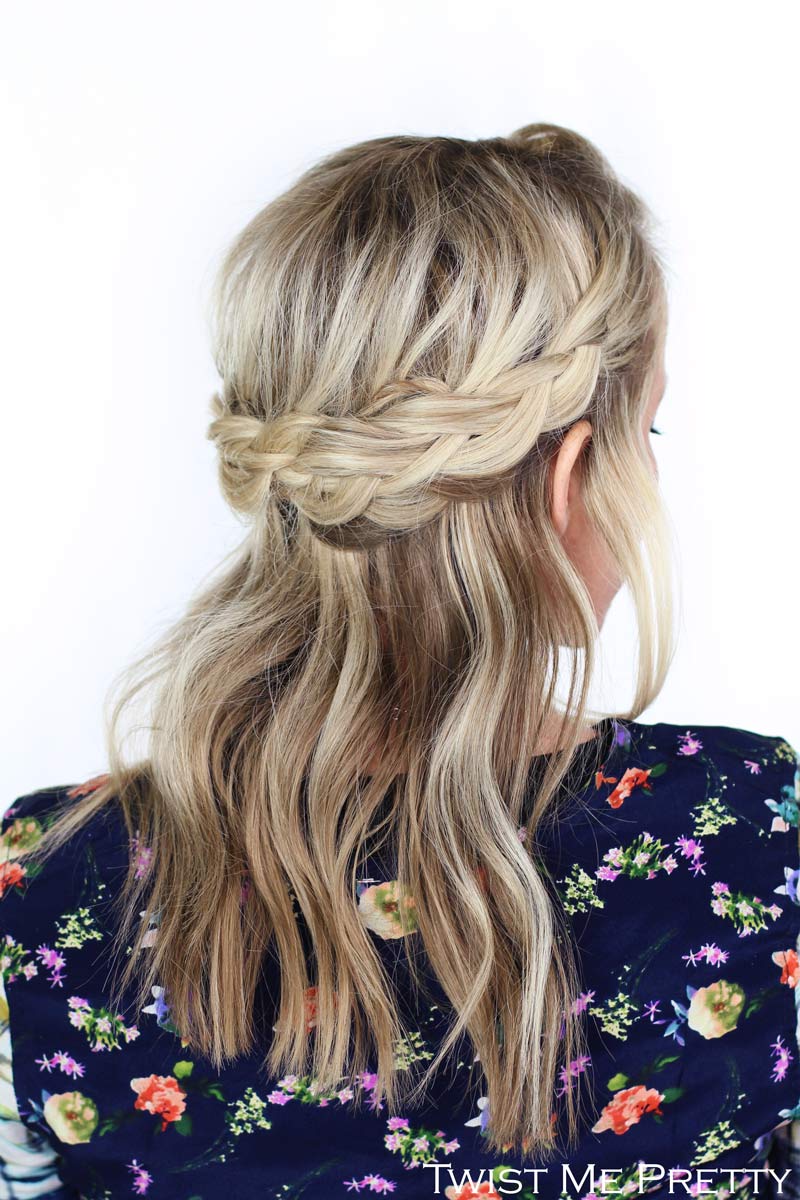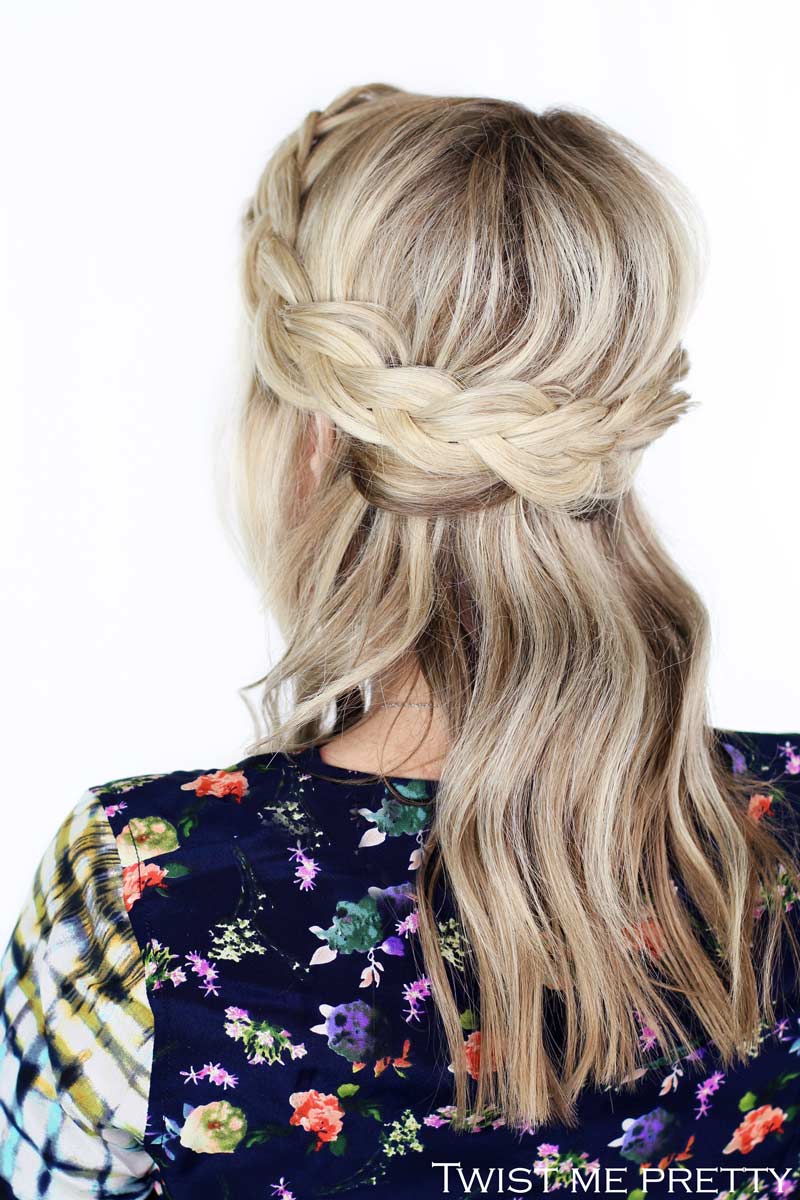 I'm ALIIIIVE! Are you guys proud of me? I rallied and put this quick tutorial together, albeit a day late, but hey, it's here! What do you think? It's very similar to the braided crown I did a few years ago but I love that this braid starts at the top of the head instead of just in the back so you can see it at all angles. I've been obsessed with dutch braids for awhile now. I remember a time when I didn't like them, I thought they were awkward to do and I didn't like how they stuck out, but now I feel like everything is prettier with a soft dutch braid!
I had so many issues editing this video. My imac is on its very last leg. Heading to the Apple store tomorrow to buy myself a new one… ugh. Not happy about spending the money but I literally wasted six hours today on just watching the spinning wheel of death. Any of you had the misfortune of becoming familiar with it? I was just about ready to throw my computer against the wall! So the yard, a new camera, a new dining table — all those things will just have to wait cause momma needs a new computer!
Quick Instructions for the crown braid:
1) dutch braid the top heavy section of the hair
2) four stitches down turn the dutch braid into an inverted dutch braid. So quit adding hair into the top section and only had a new section of hair into the bottom section
3) when you reach the bottom, tie off with clear elastic
4) repeat on the other side
5) take the thinnest braid and wrap across crown and pin with bobby pin
6) take the thickest braid and wrap across crown above first braid and hide ends under the first braid
You can find the VIDEO TUTORIAL HERE. Sorry to take you off site but I was having issues embedding the video!
I LOVE YOU so much and so grateful you've been patient with me while I've been figuring out my life this past month. I even attempted styling some new outfits this week, to show you the ever growing baby bump, but today it was -27F. NEGATIVE TWENTY SEVEN DEGREES!!! Do you know how cold that is? It's cold enough that they cancelled school!! I'm not sure I'm cut out for this east coast winter weather! All these changes though are exciting and fun and keepin' us on our toes. I can't wait to show you our new home. So many fun things to come!!
xoxo